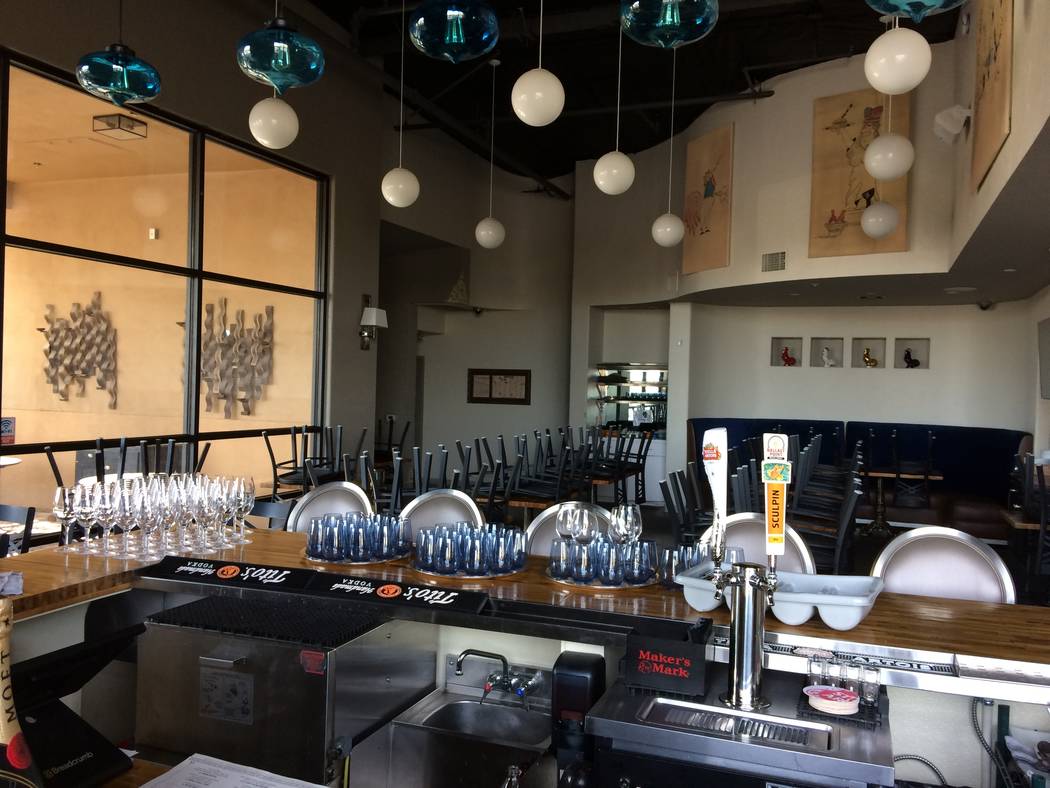 Chef Andre Rochat's fare has been a staple in Las Vegas since the early 1980s, when he opened his first restaurant downtown. Now on the Strip, he made sure Summerlin-area residents also had a chance to indulge in his award-winning cuisine with Andre's Bistro & Bar.
Managing partner Joseph Marsco said the menu, while maintaining French dishes — escargot, trout almondine, Dover sole, onion soup — is more approachable and of the same quality as its fine-dining locations on the Strip.
Andre's is about 3,700 square feet and can accommodate 120 inside with another 30 on the patio. The decor features light walls and painted concrete floors. Hanged canvas sketches are replicas of the chef's niece, an artist.
The menu includes roasted vegetable terrine, roasted heirloom beet salad, seared foie gras, Andre's burger and steaks.
Andre's Bistro & Bar
Where: 6115 S. Fort Apache Road
Hours: 3-9 p.m. Mondays-Thursdays; 3-10 p.m. Fridays and Saturdays; Sunday brunch from 10 a.m.-3 p.m.
Information: andresbistroandbar.com or 702-798-7151
Social media: facebook.com/AndresBistroandBar/
6115 S. Fort Apache Road