Annie Oakley program students reflect on shooting
October 11, 2017 - 3:25 pm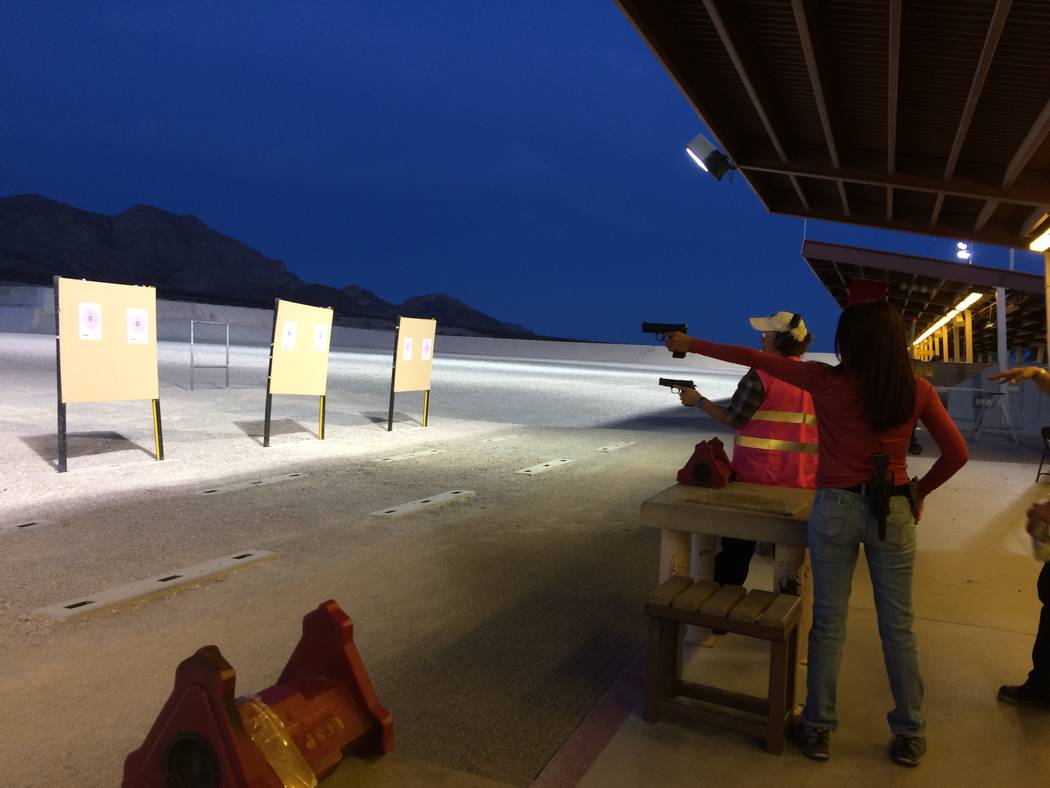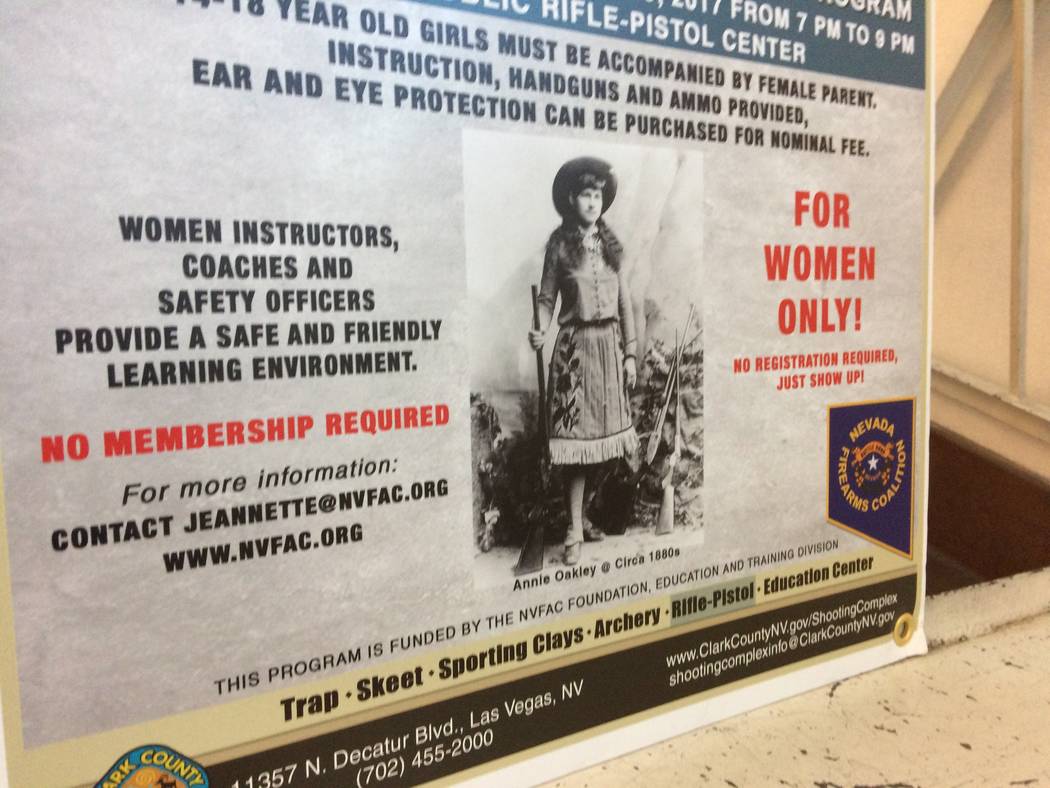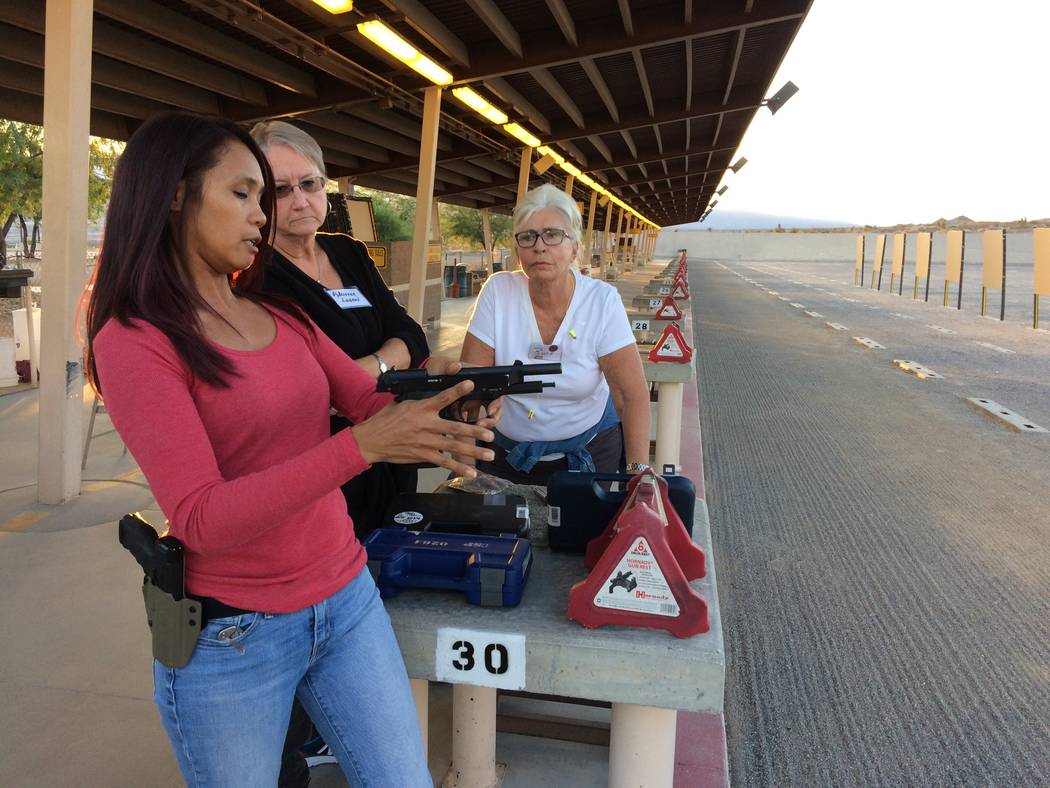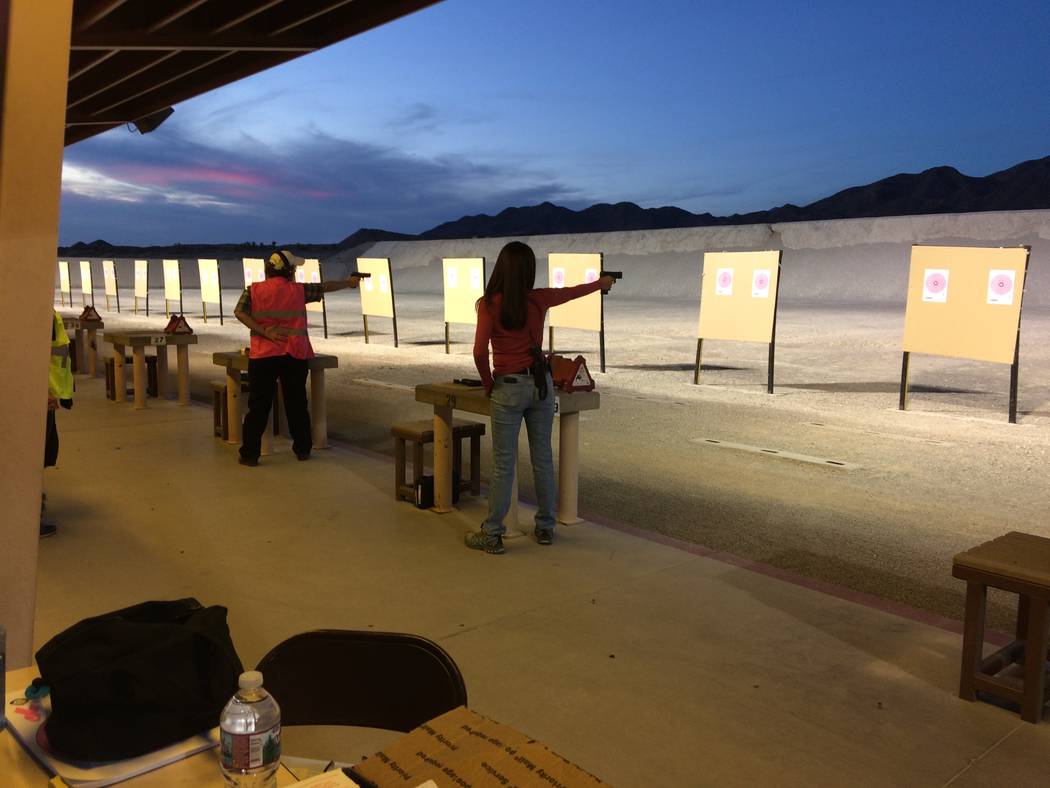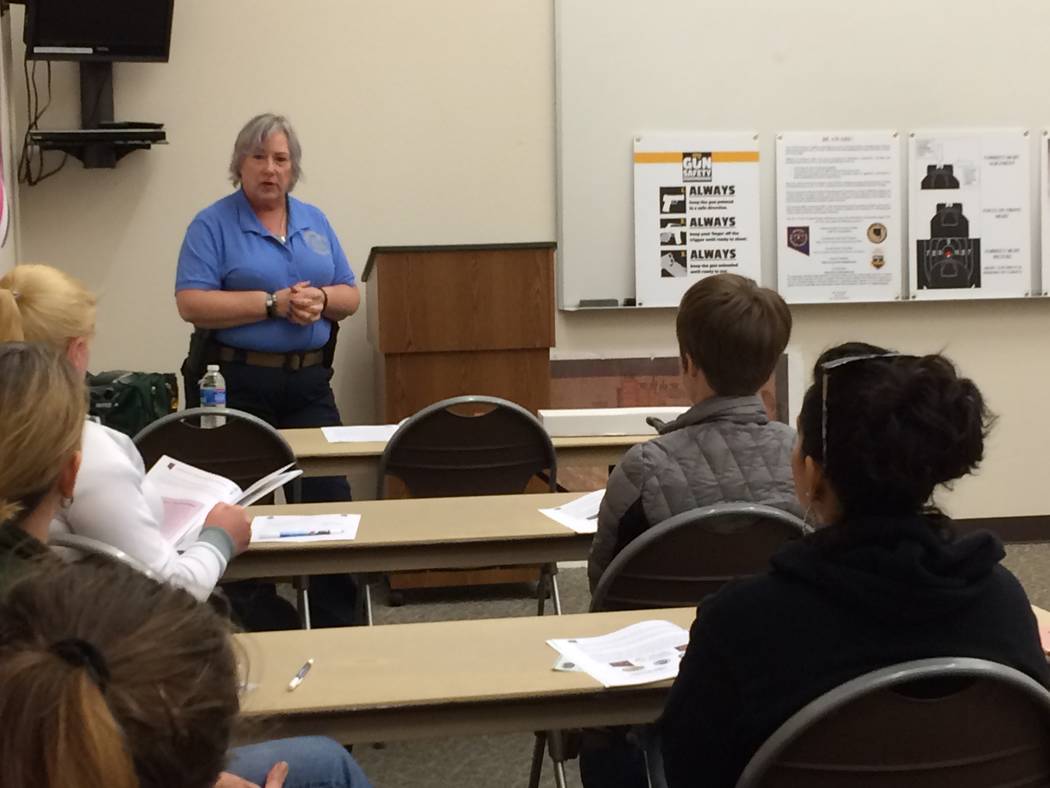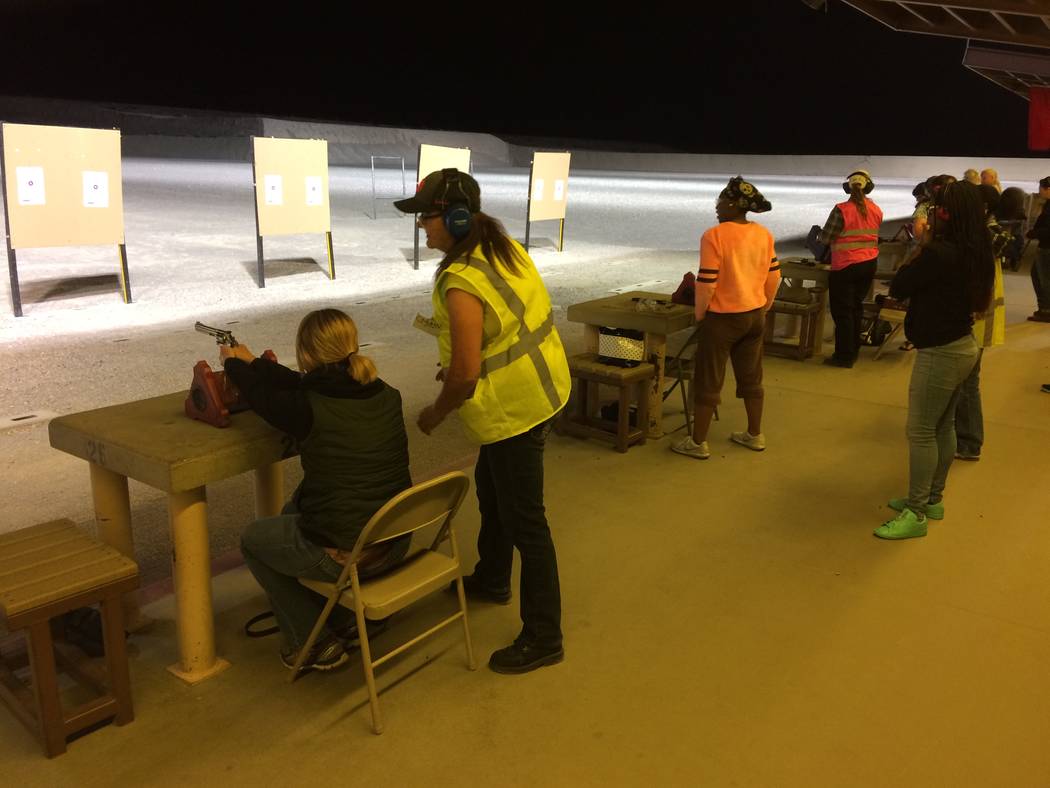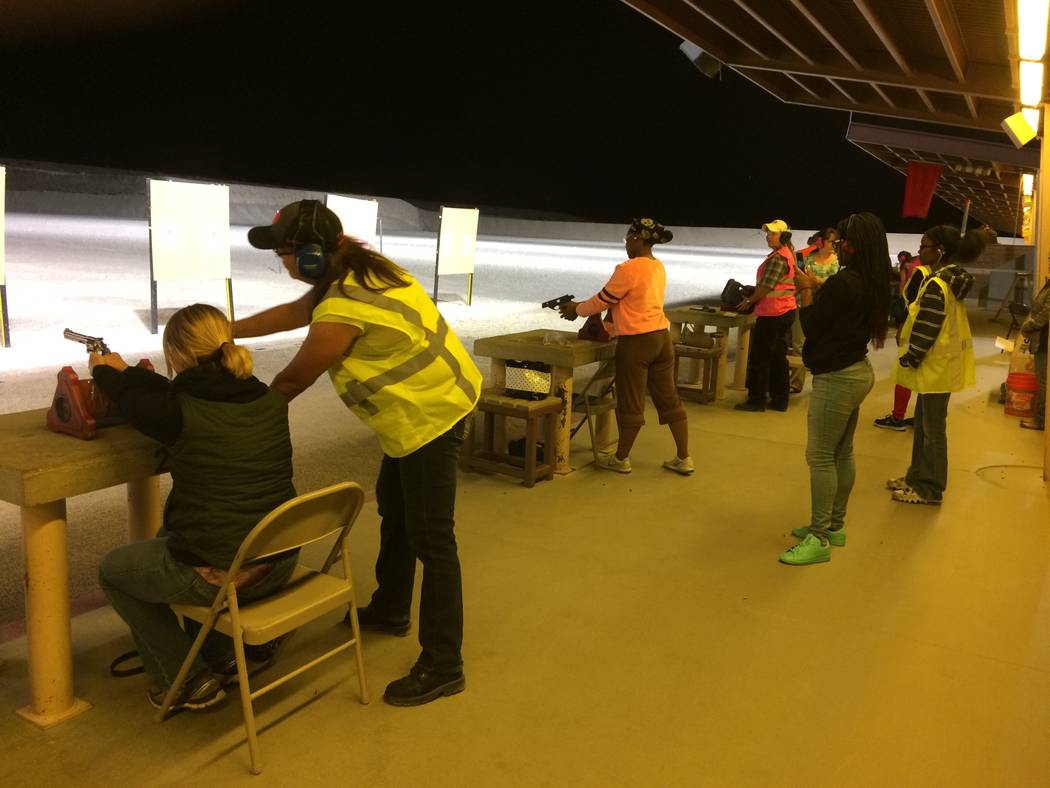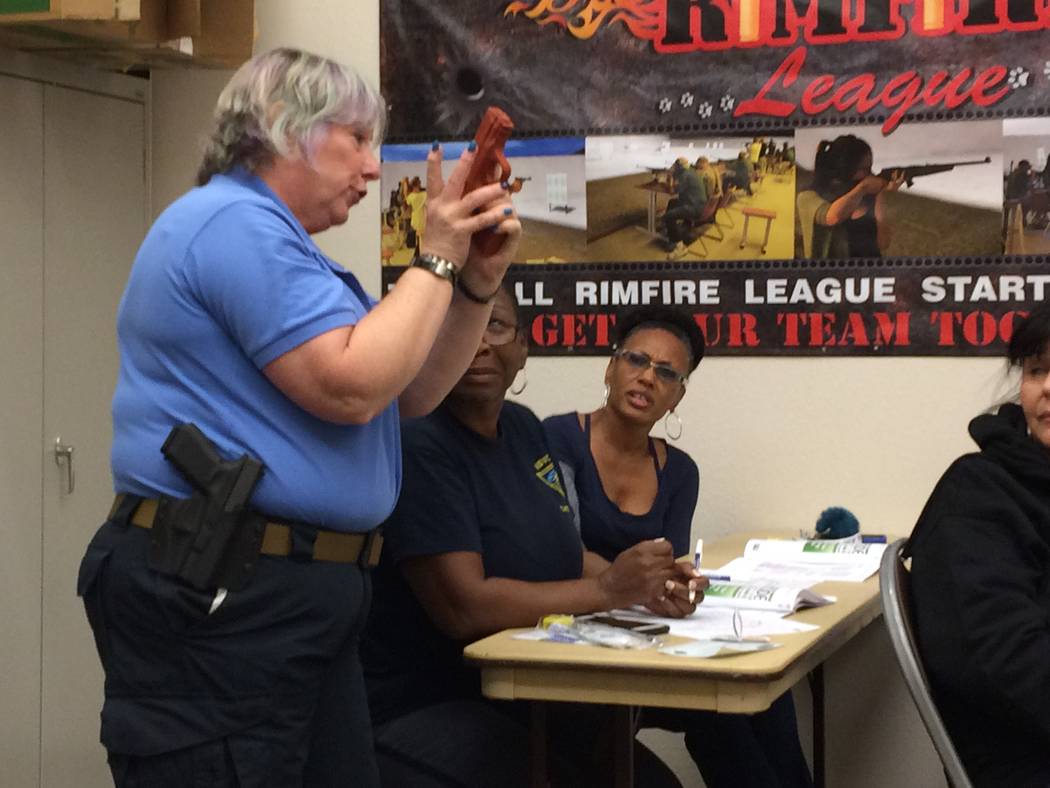 Nine days after the mass shooting on the Strip, representatives of the The Annie Oakley Women's Shooting Program said the events hadn't affected participation in the popular "women teaching women" training.
It is held at 6:30 p.m. Tuesdays except holidays at the Clark County Shooting Complex. It consists of an hour of class instruction and another hour on the shooting range to fire a pistol, provided by the program.
Jeannette Morgan, women's program director, said the Strip shooting was still hanging over the heads of everyone at the complex but wasn't discussed, not even when the class was held two days later.
"I thought I wouldn't have anybody show up, but we did," she said.
She said about 17 women attended the class that night and 22 came for the shooting range portion. Normally, a class has 20, Morgan said.
"Even on the line (the target practice portion), I thought maybe some would become upset, but no," she said.
Attendee Angela Dupuy, a Centennial Hills resident, said she is considering getting a gun and possibly a concealed-carry permit. She said she was "frightened to death of guns" but felt a duty to own one.
"After the incident that just occurred, the massacre? I was hoping I could put myself in a position where maybe I could protect myself and people around me, just to be an aid to the community, if necessary," Dupuy said. "We should just be more prepared. We get a lot of fake news and I think it's more conspiracy, seemingly. And it's better to be prepared than not."
She said she'd love to see global peace but didn't think it was possible, so "you have to go for what you know. … We're warriors. We're all warriors. You've got to protect the family."
"He was crazy," fellow attendee Laura Ward said of the shooter, shrugging. "There's no way to stop crazy. We need to have more mental hospitals and we need to make sure that they don't have rights that they say they need to have. They should be taking their medicine, not telling us what to do."
Don Turner, president of the National Rifle Association's state association, the Nevada Firearms Coalition, said the National Shooting Sport Foundation estimated that 49 percent of households in Las Vegas own firearms.
He said schools offered drivers safety training, and parents ensure that their children get swimming lessons, "but they prohibit firearms instructions in schools. We tried to get courses into the community centers; they won't let us. They won't let us teach firearms safety in school, and yet over half the population owns guns."
Contact Jan Hogan at jhogan@reviewjournal.com or 702-387-2949.