BioMetrix Life Las Vegas covers scientific element of health
November 30, 2017 - 1:16 pm
Updated December 5, 2017 - 6:56 pm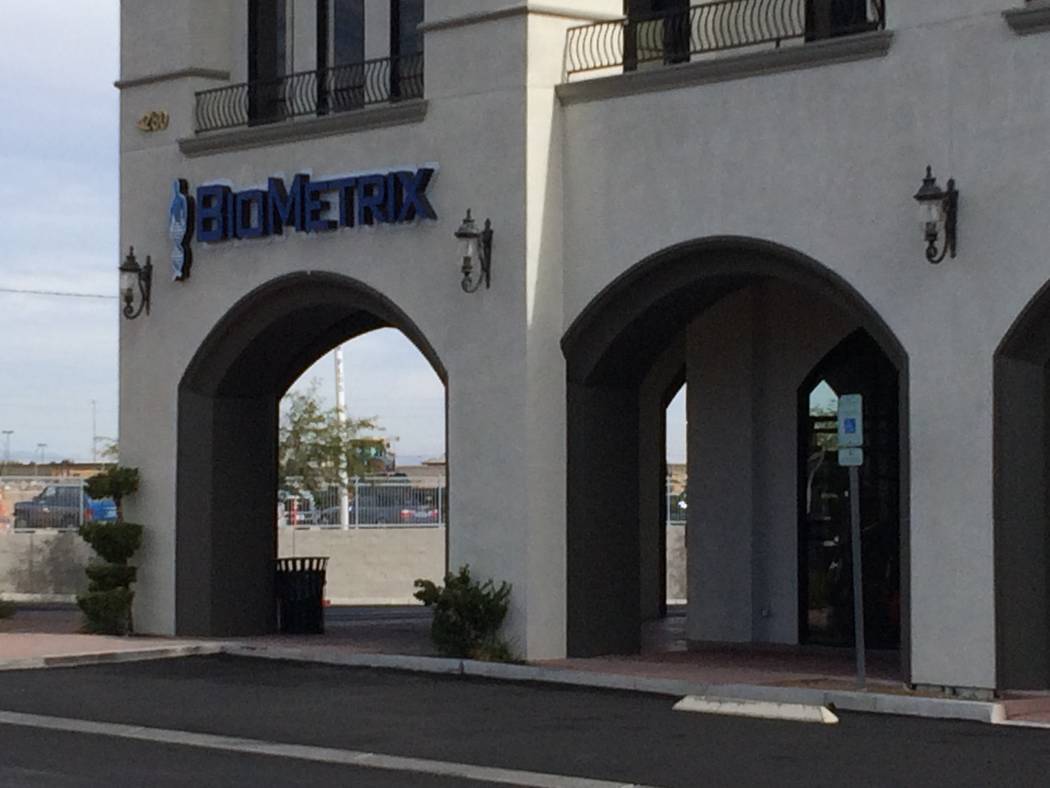 When you join most gyms, they take down your height and weight. When you join BioMetrix Life Las Vegas, they take your blood.
The health-and-wellness facility uses biochemical markers to tailor a workout to one's needs.
Gene and Lisa Carrejo opened the 3,000-square-foot gym Nov. 2 at 4280 S. Hualapai Way, Suite 104. Yes, the gym portion has workout equipment, but it's the back area where the cutting-edge aspect comes into play.
A DEXA scan determines one's measures bone density as well as a ratio of fat versus muscle. From the analysis of the blood, clients learn what supplements they should be taking and what hormone-replacement therapy they might need.
"A 35-, 36-year-old man starts losing testosterone, so we try to get them back to a level where their stamina is increased, where they sleep better and have more energy," Gene Carrejo said.
Those five vials of blood they draw? Those result in 64 metrics to determine what's going on with one's body. Brooke Lucas, the medical director, evaluates the blood panel and looks at other factors.
"I like to get what your normal doctor gets, and then some — a full hormone panel, a full thyroid panel, inflammatory markers as well as some nutrient markers," Lucas said. "With that, I can really get a whole picture of 'you.'"
A VO2 max cardio bike determines one's resting and in-motion metabolic rates and oxygen levels.
One's nutrition is evaluated, and food-intake changes are suggested. Tara Noseck, registered dietitian, looks over one's diet history.
"… Most people don't realize how much sugar they're eating, that's (hidden) in their food," she said. "When I tell them how to calculate it, they're shocked."
Shanna Kehoe of Summerlin and her husband said they saw their energy levels dipping as they entered their 40s, so both joined BioMetrix Life.
"It's more than just a gym membership when you look at all the services they provide and the amazing staff that kind of pushes you through the process," she said.
Lisa Carrejo said she and her husband were introduced to the medical approach to wellness when they lived in El Paso, Texas. Seeing how it affected their bodies, they said, they wanted to share it with others.
Contact Jan Hogan at jhogan@reviewjournal.com or 702-387-2949.
BioMetrix Life Las Vegas
Where: 4280 S. Hualapai Way, Suite 104
Information: biometrixlifelasvegas.com, 702-750-9420 or 915-494-1814
Social media: facebook.com/biometrixlife12