Bishop Gorman star O'Bannon named McDonald's All-American
February 21, 2017 - 10:00 am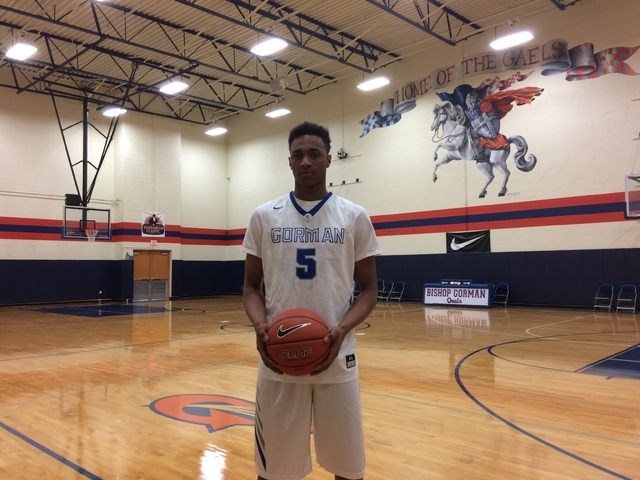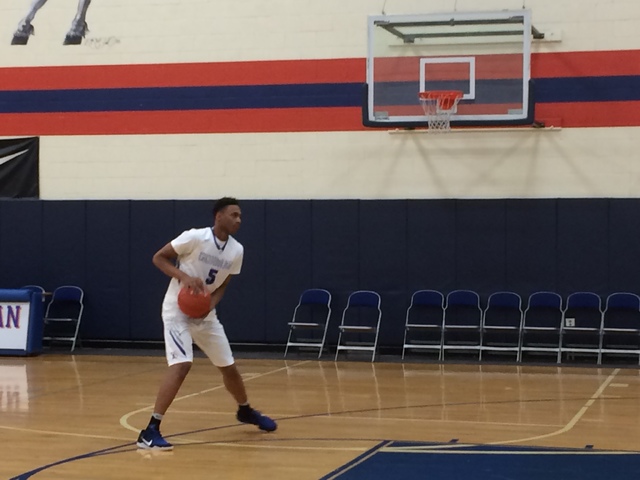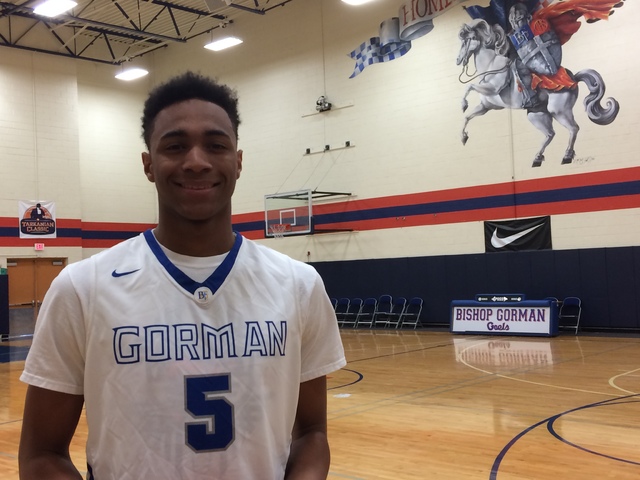 Basketball is in Charles O'Bannon Jr.'s blood.
His father and uncle both went to UCLA and were standouts in Los Angeles. The apple doesn't appear to fall far from the tree, as the Bishop Gorman star was selected as a McDonald's All-American this year.
He will play in the 40th annual high school showcase March 29 in Chicago.
"It's an honor," he said. "It's every basketball player's dream to become an All-American. When it comes to the top players in the country, when there's a very limited amount of space, you know you have to work for it."
O'Bannon is the fourth Bishop Gorman player in the past three years to be named a McDonald's All-American. He's also one of three players in Southern Nevada playing in this year's game, joining Centennial's Troy Brown and Findlay Prep's P.J. Washington.
The 4-star prospect and No. 2 recruit in Nevada (according to 247Sports) orally committed to USC on Dec. 23 and is averaging 21.4 points per game for the Gaels. He plans to major in business and finance when he enrolls.
But for someone with a lengthy basketball lineage, the sport doesn't engulf the young O'Bannon.
"I'm a big animal guy. I find all that stuff fascinating," he said. "I love learning new stuff about it, like watching the Discovery Channel and National Geographic. And Shark Week. (That's the) best week of the year. Love that."
Bishop Gorman coach Grant Rice knew of his potential right away. After playing on the junior varsity team his freshman year, he was bumped up to varsity near the end of the season.
"Ever since then, he's been one of our main guys," Rice said.
The coach said it was no surprise when O'Bannon was chosen as one of the top 24 players in the U.S.
"It's a tough group to get in, that elite group," Rice said of the All American event. "He deserves it. It's a real big accomplishment."
O'Bannon turned 18 on March 1, and has some of the physical traits of his dad and uncle. His dad, Charles Sr., was a second-round pick of the Detroit Pistons in 1997 after playing four years at UCLA. His uncle, Ed O'Bannon, was also a four-year star at UCLA from 1992-95 and was the nation's player of the year in 1995. He was drafted by the then-New Jersey Nets with the ninth overall pick that summer.
They were both standouts for UCLA's last national championship team in 1995.
O'Bannon has played basketball since he was 5 but didn't take the sport seriously until about seventh grade.
"Most of the time I was in Japan because my dad played overseas," he said. Charles Sr. played in Japan from 2003-13. "I grew up being at his practices every day. So, I was always in the gym."
He said living in another country made him more open to new ideas and experiences.
"The way I was brought up was different from a lot of people," O'Bannon said. "The fact that I spent nine months of the year overseas from the age of 2 until about 13 … It was very different from other guys. I saw a different way of life and how people carry themselves."
That experience also relates to the basketball court for O'Bannon. He said he's more vocal on the court and has continued to grow into a leader the last couple of years.
"When it was time to speak, I'd have something to say," he said. "If some guys are getting down, being hard on themselves, I take it upon myself to lift them up."
O'Bannon is about to face an entirely different level of competition compared to being a star at Bishop Gorman for three years. He said he expects to carry the same mentality with him into Division I ball.
"Same with any game — just come out and do the best you can," he said. "We want to keep our respect around Las Vegas."
Visit mcdonaldsallamerican.com.
To reach Summerlin Area View reporter Jan Hogan, email jhogan@viewnews.com or call 702-387-2949.