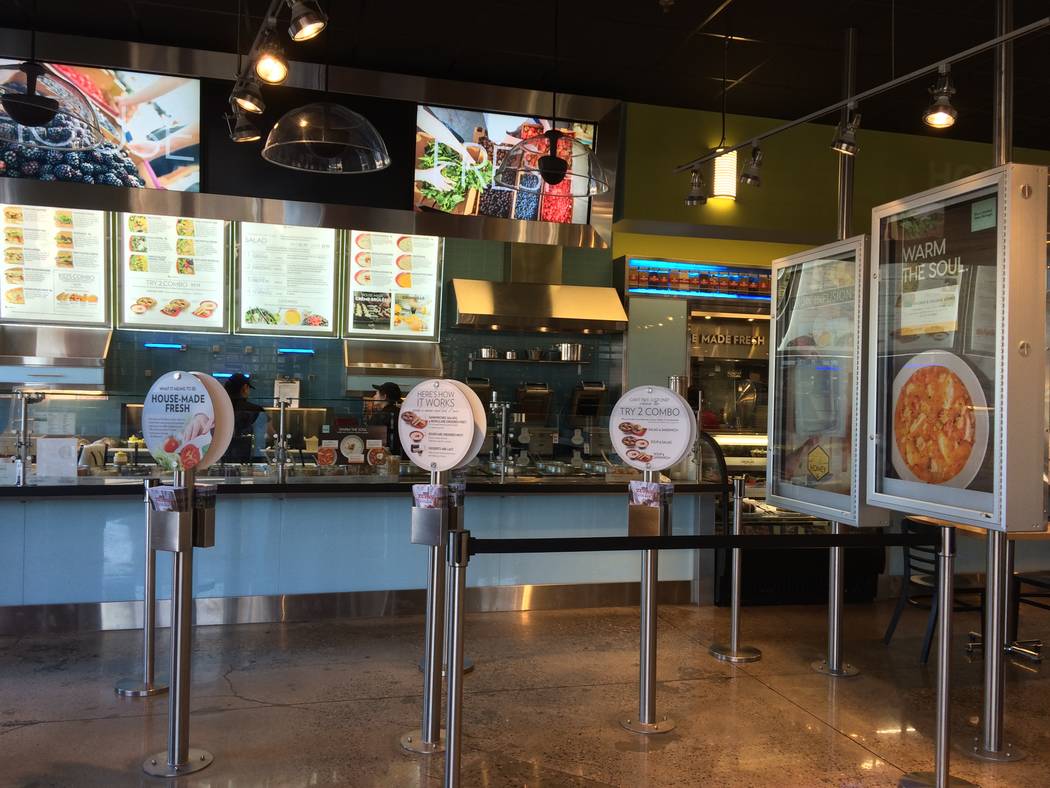 Summerlin has one of the three Cafe Zupas Soup Salad & Sandwich Kitchen restaurants in Las Vegas.
"Our menu is really big, and people like that we list all our calories and ingredients and that we have vegetarian options," said shift manager Imari Pollard. "We also do seasonal items."
Soups include Wisconsin cauliflower, lobster bisque, Yucatan chicken tortilla, garden chowder and mushroom bisque. Soups come with bread, and dessert is a single strawberry dipped in chocolate.
Salads include California protein Cobb, Maui tropical chicken, Nuts About Berries and chipolte-glazed chicken or pork.
Sandwiches include barbecued pulled pork, California turkey, Italian club, turkey bacon avocado, vegetarian and pesto chicken. Cafe Zupas executive chef Ethan Kawasaki also created quinoa protein bowls for the menu.
Contact Jan Hogan at jhogan@reviewjournal.com or 702-387-2949.
Cafe Zupas Soup Salad and Sandwich Kitchen
Address: 7521 W. Lake Mead Blvd.
Hours: 11 a.m.-9 p.m. weekdays, 11 a.m.-10 p.m. Fridays and Saturdays
Information: cafezupas.com or 702-763-6550
Social media: facebook.com/CafeZupas
7521 W. Lake Mead Blvd.