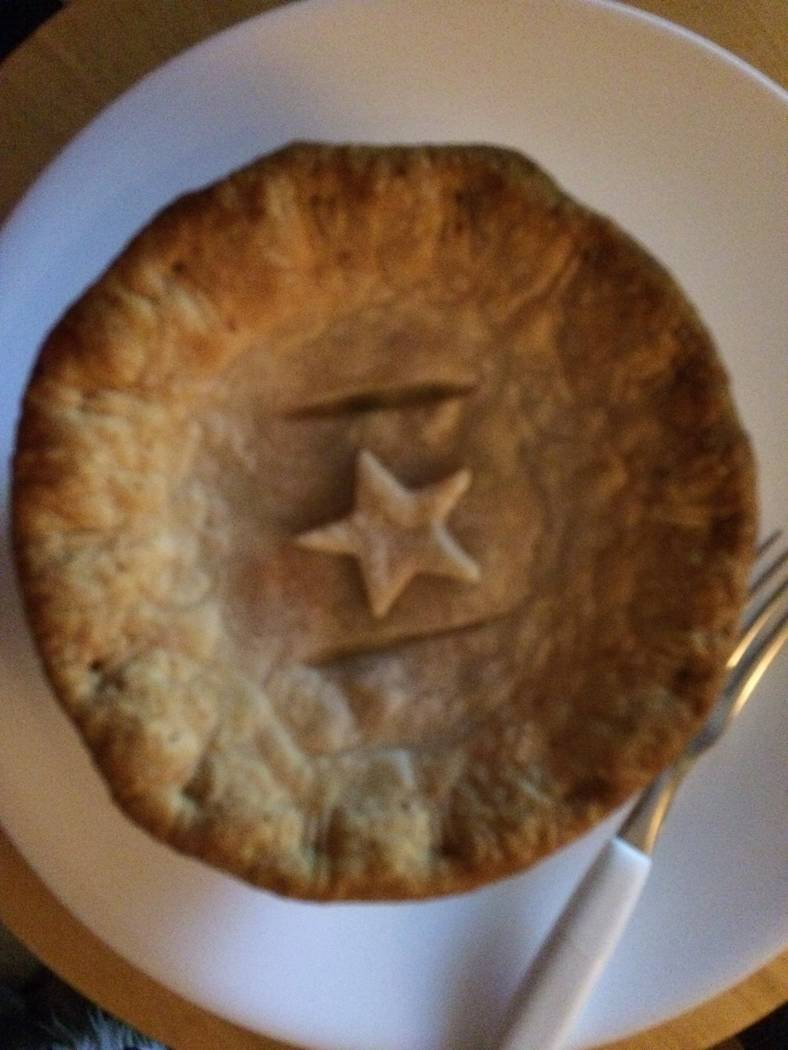 Yes, it tucked away in a tiny commercial slot. Yes, it has a limited menu. Yes, it's food you take home to cook yourself. And yup, you can take all the credit for the chef-quality tastiness it provides.
Pie Me Over is at 6070 S. Rainbow Blvd., Suite 7. The brightly painted space lends to the cheeriness, where the menu is up on the wall, right along with its many accolades.
Pie Me Over is the inspiration of Marje Hammond. She and her partner, Feliciano Savilengo, serve up the humble pie in humble settings. Hammond was a personal chef in Massachusetts when she perfected the pot pie.
"I was just testing it out, getting input," she said. "My friends and family just loved them."
The pies are made in small batches. Crusts include original, garlic and cheddar habanero cheddar.
The takeout business now offers veggie, chopped sirloin beef and curry chicken pies. The latest additions: Key lime pie and American Indian pudding, a traditional New England dessert.
Contact Jan Hogan at jhogan@reviewjournal.com or 702-387-2949.
Pie Me Over
Where: 6070 S. Rainbow Blvd., Suite 7
Hours: 11 a.m.-7:30 p.m. weekdays, closed weekends
Information: piemeover.com or 702-802-2658
Social media: facebook.com/PieMeOver/
6070 S. Rainbow Blvd., Suite 7