Future East Las Vegas Library seen as a crown jewel
November 13, 2017 - 11:54 am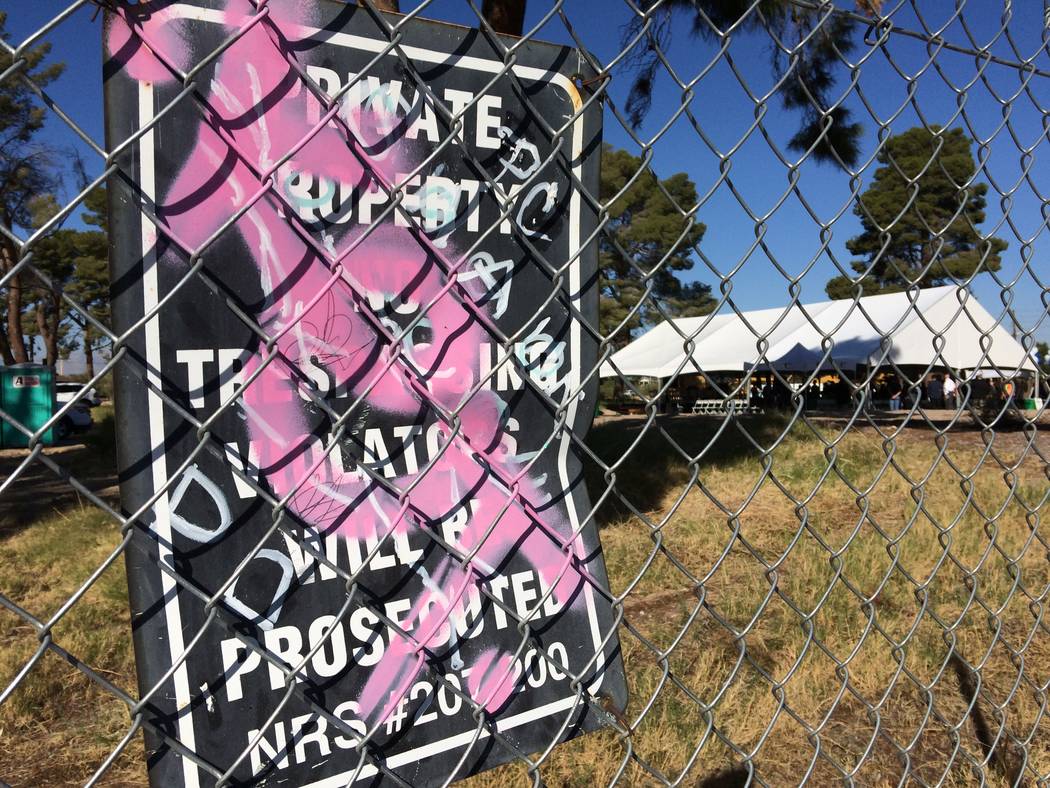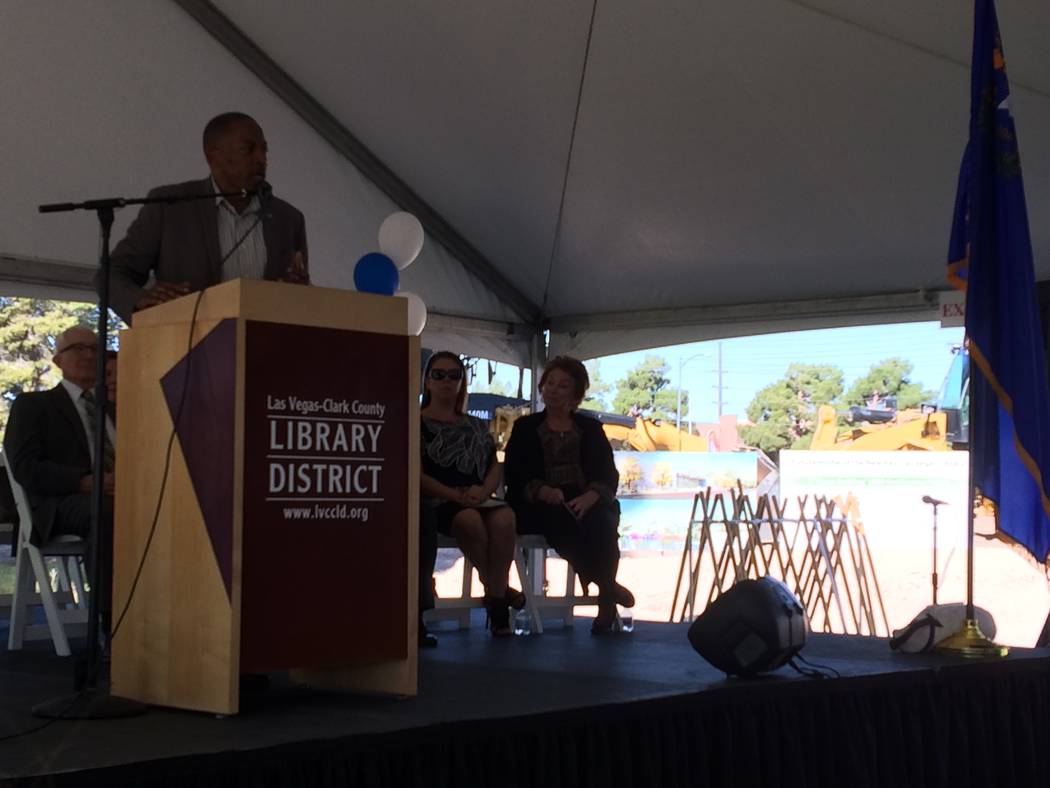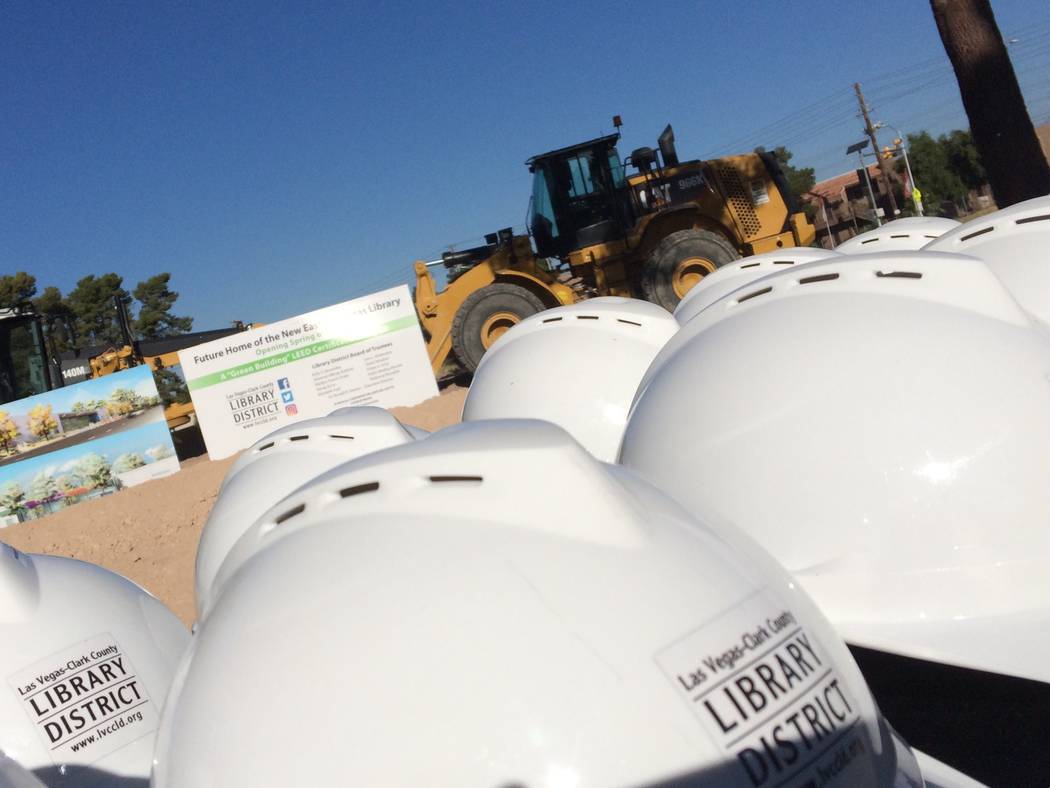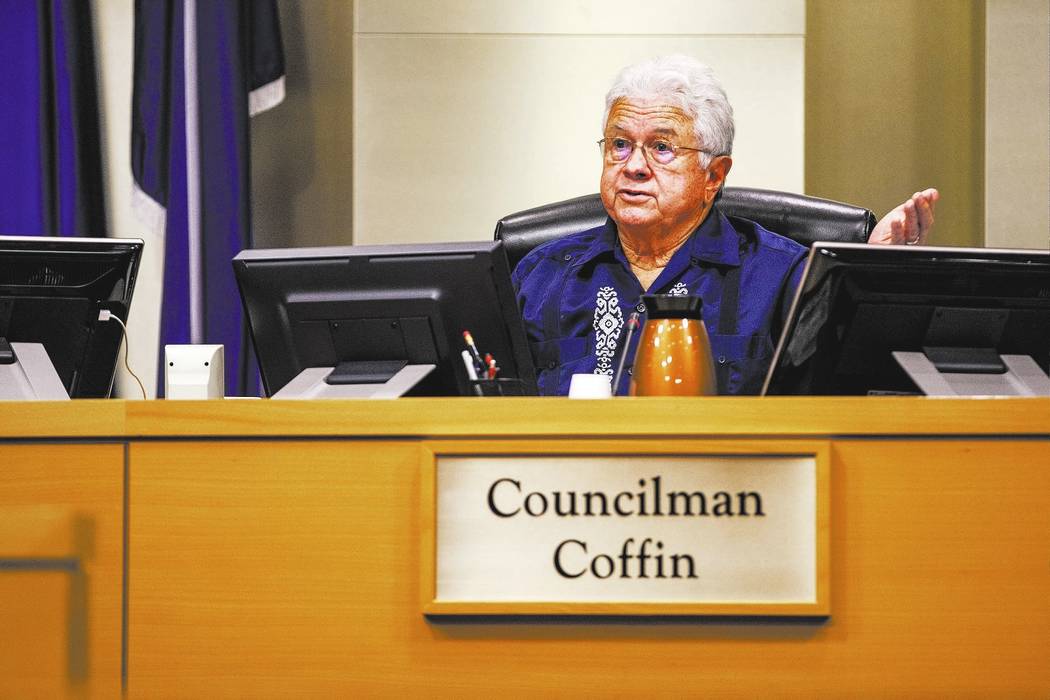 The Las Vegas-Clark County Library District's newest branch, the East Las Vegas Library, will be on par "with the best in Summerlin," City Councilman Bob Coffin said.
The 40,000-square-foot facility is slated to open in spring 2019 at 28th Street and Bonanza Road. It's set to include a 300-seat venue for events, offer English-language classes, have a Workforce Connections job-search component and offer culinary and nutrition programs. The cost of construction is estimated at $30 million.
The site was formerly used for urban housing — connected buildings of 40 units known as Ernie Cragin Terrace. It was named for a former mayor and built to help about 250 residents get out of poverty.
"We had graffiti on the walls," said LVCCLD Executive Director Ron Heezen. "(This) was a gang area. This is going to change the whole neighborhood."
Serafin Calvo grew up at Ernie Cragin Terrace, one of nine siblings. He is 47 and works an administrator for parking services. Calvo was 16 when he moved out.
"It's surreal to see it now. I've seen it vacant for more than eight years now, so having this happen now is amazing," he said. "… I didn't realize that we lived without so much."
The Library District estimated that more than 1,000 programs will be provided annually at the new branch, some via partnerships with outside organizations.
An estimated 110,000 people live within 2 miles of the library; 30 percent are Hispanic. As many as 43 percent of homes do not have internet access, Heezen said.
"When you have no money, the first thing that goes is the cable bill, so no Wi-Fi," said Felipe Ortiz, who serves on the Library District's board. "Now, the students will be able to access the internet, finish their homework, have a call center to get after-school tutoring, so this is very good for the community."
Libraries' functions have changed, Heezen said, and they provide more community services than ever before. Those services include free Wi-Fi and access to computers and printers.
"No one ever dreamed the role technology would play," Heezen said. "But now, people can download their books, their movies, their music from their homes."
The library has partnered with Workforce Development and will have one-stop career center in the building, a pet project of Clark County Commissioner Lawrence Weekly's. The commissioner also said he was pleased the Regional Transportation Commission will have a bus-pullover stop so access "will not be a barrier."
The Library District acquired the land through swaps that included the city and the Southern Nevada Housing Authority. Ortiz is credited with getting the library off the ground but said, "There were a lot of people before me, 20 years before me, who were trying to get this across the finish line and I just happened to come at the right time."
The buildings were taken down years ago, but tall trees remain. Mayor Carolyn Goodman had one overriding message for the builder: Don't take down the trees.
Contact Jan Hogan at jhogan@reviewjournal.com or 702-387-2949.
By the numbers
The Las Vegas-Clark County Library District serves an estimated 1.5 million people in an area of more than 8,000 square miles — larger than Connecticut.
14.2 million a year: Books, magazines and other printed materials checked out
6.2 million: Visits to its branches
2.7 million: Number of items in its collection
20,305: Community programs
606,658: Program attendance (both adults and children)
49,326: Hours served by volunteers
Source: Las Vegas Clark County Library District