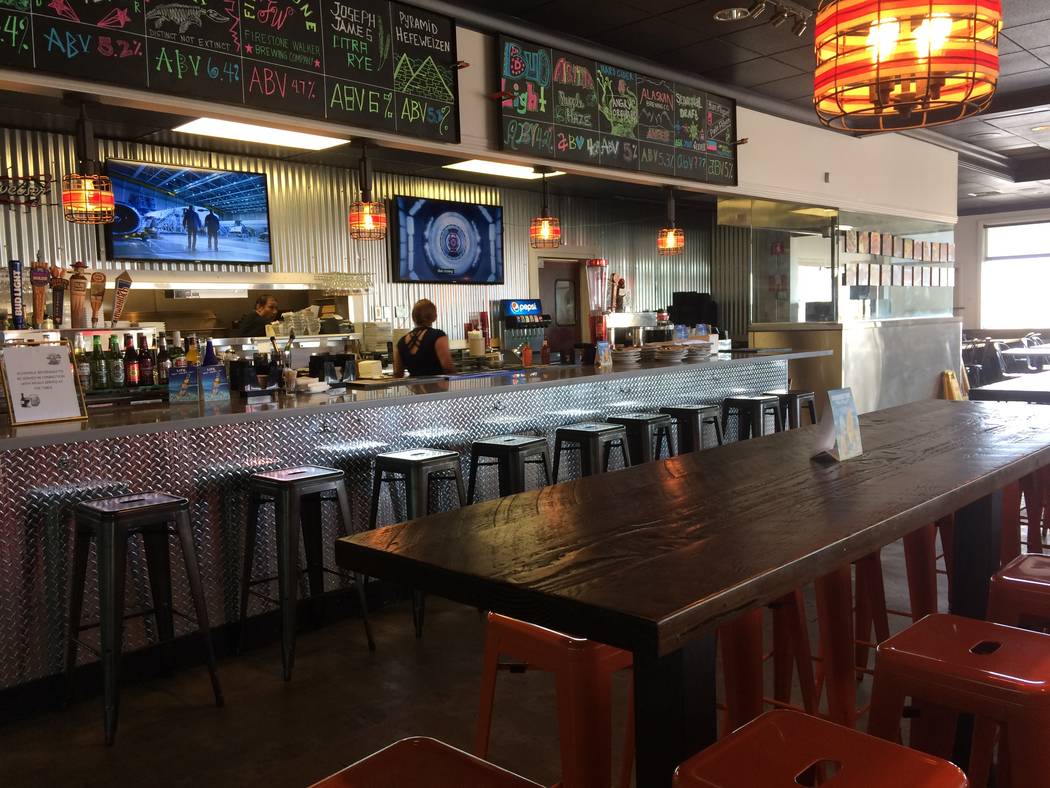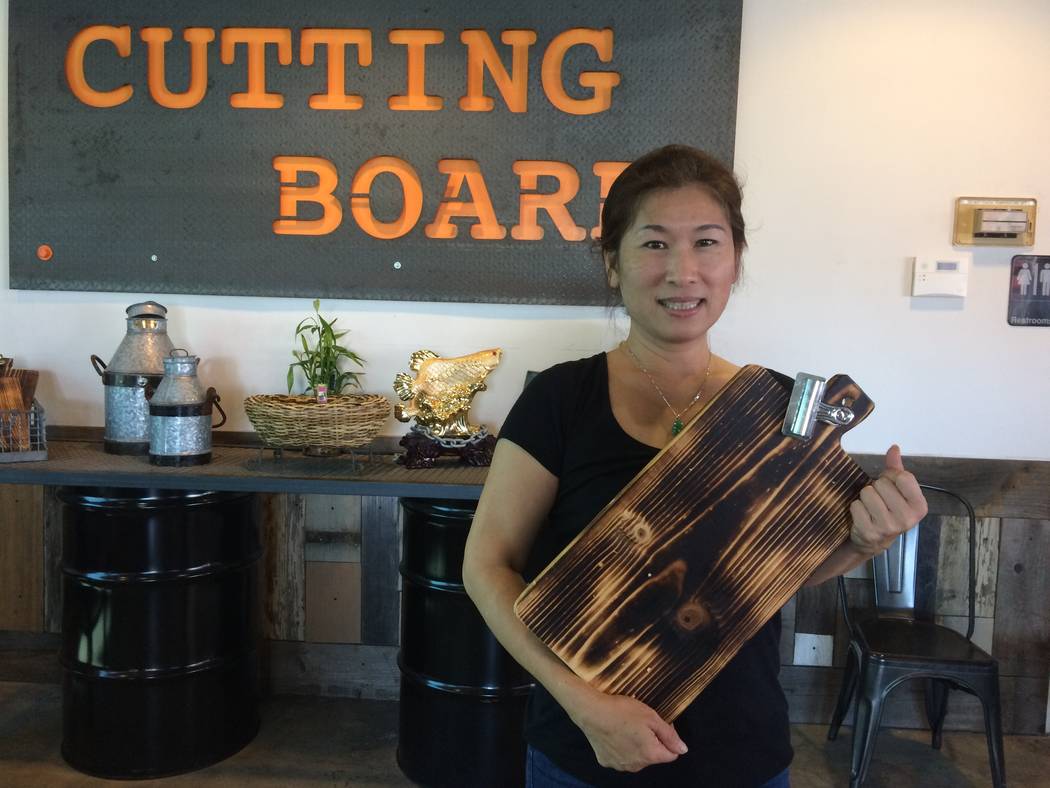 Cutting Board Filipino Gastropub, which seats 155 and has 6,000 square feet, features a mix of industrial elements with earthy ones such as reclaimed wood.
Tiffany Le, one of the owners, said the concept was "to bring the Filipino food and let people try it out and introduce it to all ethnicities. And we also wanted to try new flavors, cook the food a new way, so it invites the young, new generation to see what Filipino food is all about. It doesn't have to be traditional."
The menu starts at $7 and includes Longganisa skewer; pork sisg taco (pork belly sisig topped mango salad on a flour tortilla); lumpianitas (ground pork and vegetables rolled up and deep fried); chicken lettuce wrap in a mango Hoisin sauce; calamari; roasted bone marrow with Parmesan cheese; and escargot in spicy coco sauce.
Contact Jan Hogan at jhogan@reviewjournal.com or 702-387-2949.
Cutting Board Filipino Gastropub
Where: 2131 Rock Springs Drive
Hours: 7 a.m.-10 p.m. daily
Information: cuttingboardfilipinogastropub.eat24hour.com or 702-233-9828
Social media: facebook.com/pinoygastropub
2131 Rock Springs Drive