Kitchen Table Squared's offerings Latin-inspired
January 8, 2018 - 9:22 am
Updated January 9, 2018 - 6:46 am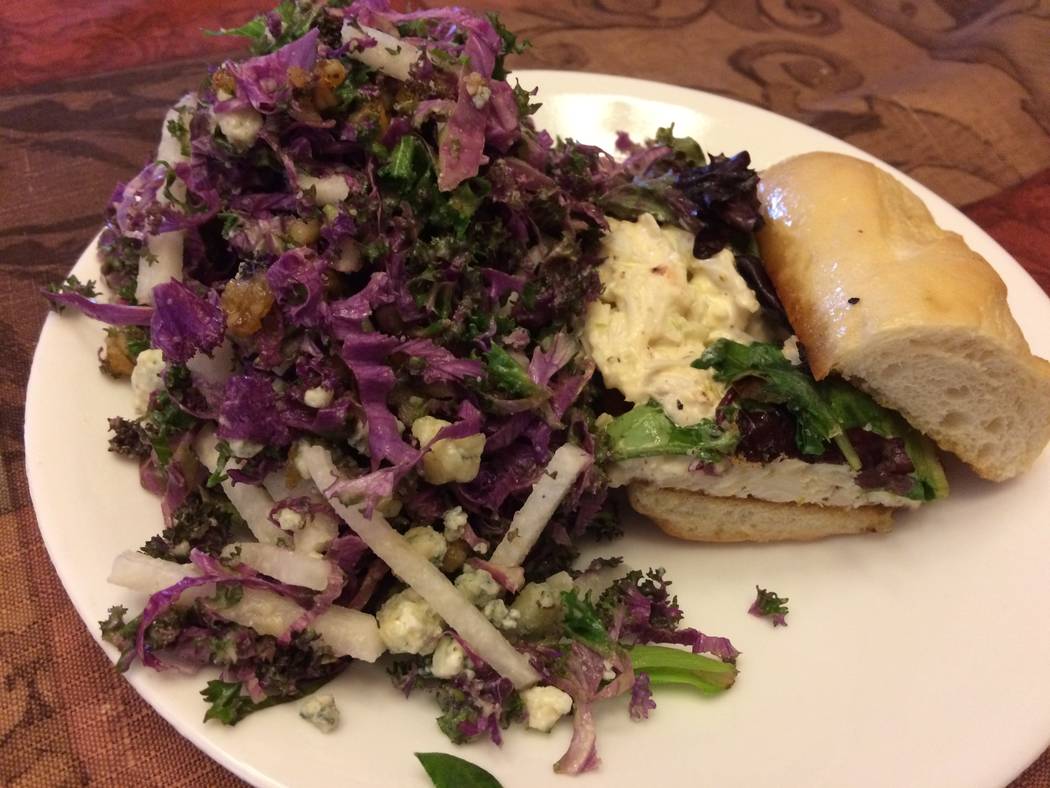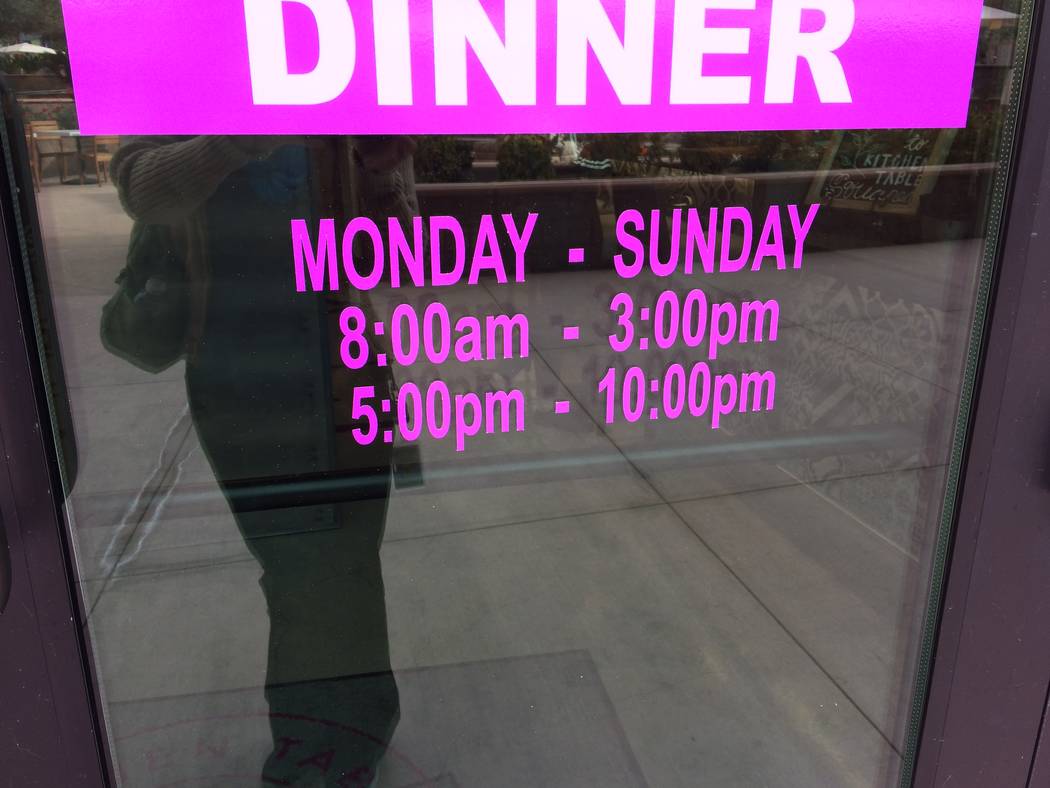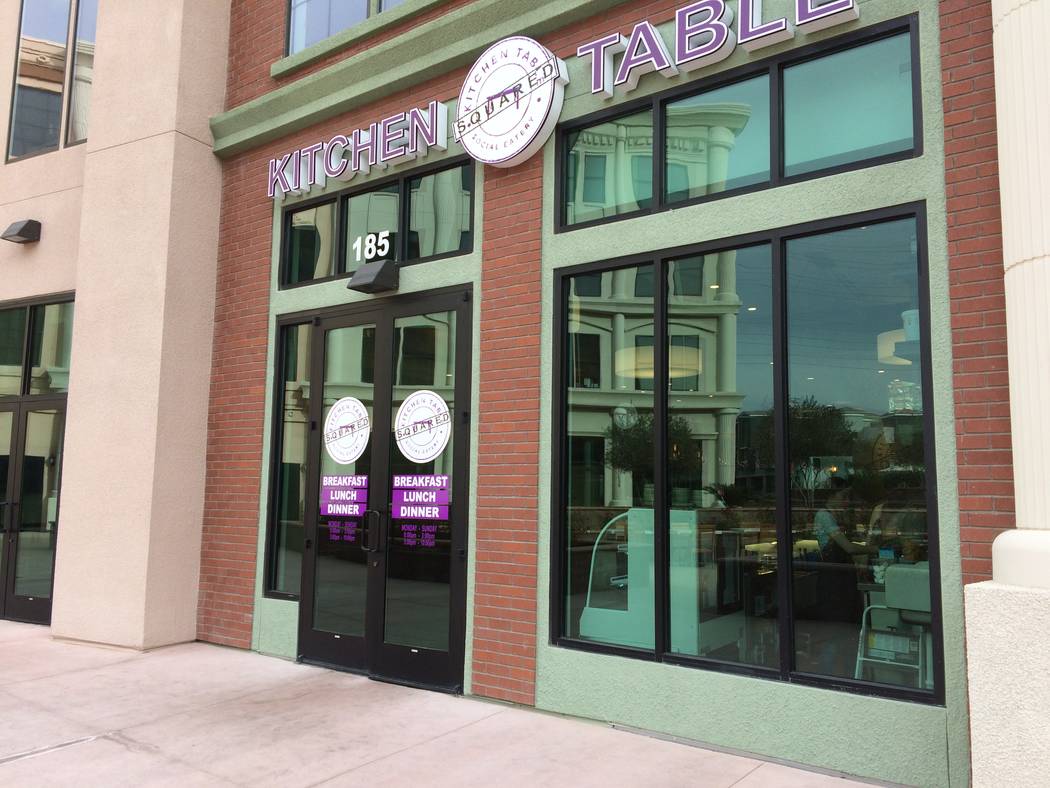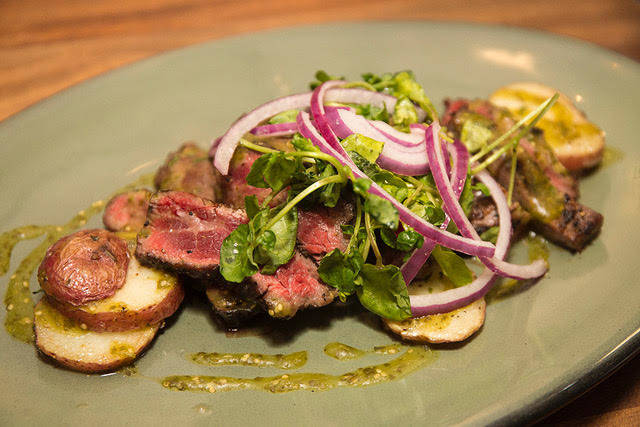 Kitchen Table Squared is the second installment in Chef Javier Chavez's "social eatery" vision, near the 215 Beltway and Russell Road.
"When I grew up, everything happened at the kitchen table: homework, dinner, games, conversation," he said, adding that now, "People don't take that one hour to sit down and converse as as family. So, here, they can get away from (the rush)."
The decor in the 104-seat, 3,000-square-foot restaurant is unpretentious: blond and dark woods mixed against reclaimed wood walls. The concrete floor is painted with the logo.
Kitchen Table's menu includes takes on traditional foods. Chavez studied at Le Cordon Bleu in Paris and used his Latin background to come up with his take on modern food.
The breakfast menu includes muffins, oatmeal, empanadas, sweet bread, smoked salmon caviar, breakfast taquitos, bacon and egg shooters.
Brunch offers pancakes, smoked sausage hash, frittata, pork belly green chili, duck hash and berry waffle. Salads include kale with pear vinaigrette, wedge, chopped and beet. Chavez plans to add dinner, including crab cakes, short rib taquitos, chili, cherry stone clams, marinated flank steak and Chilean sea bass.
Contact Jan Hogan at jhogan@viewnews.com or 702-387-2949.
Kitchen Table Squared
Where: 9205 W. Russell Road, Suite 190
Hours: Breakfast and brunch, 8 a.m.-3 p.m. daily; dinner, 5-10 p.m. daily
Information: 702-818-4208 or kitchentablelv.com
Social media: facebook.com/pg/kitchentablelv