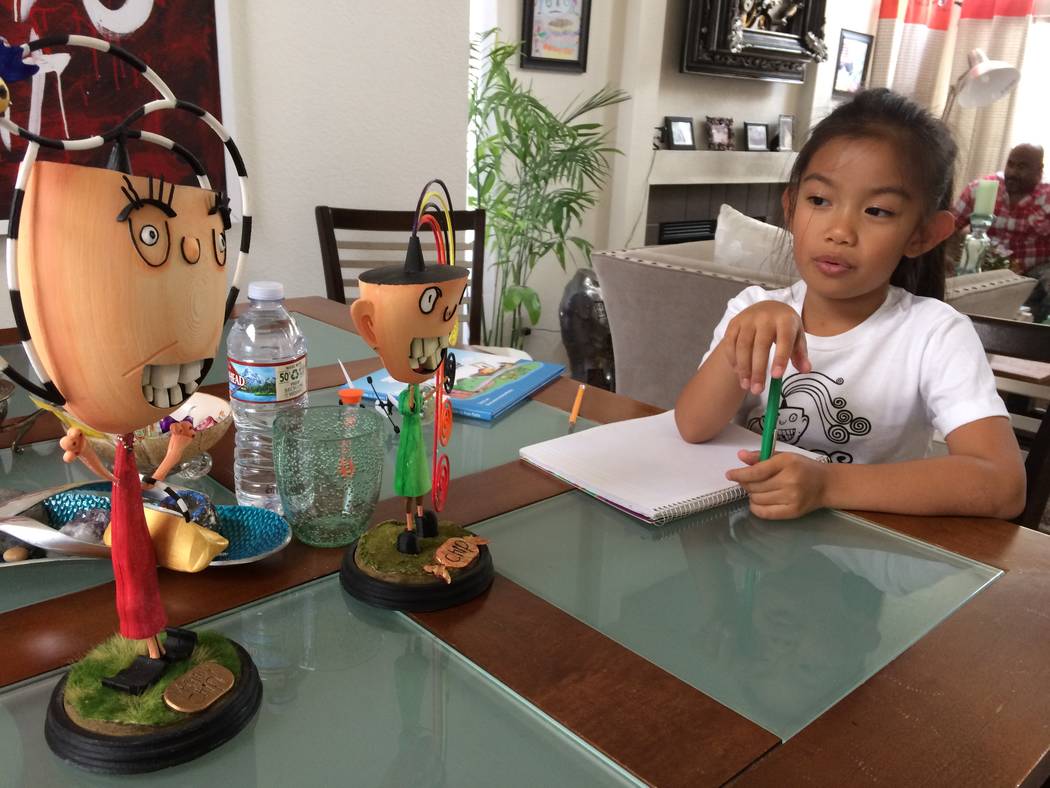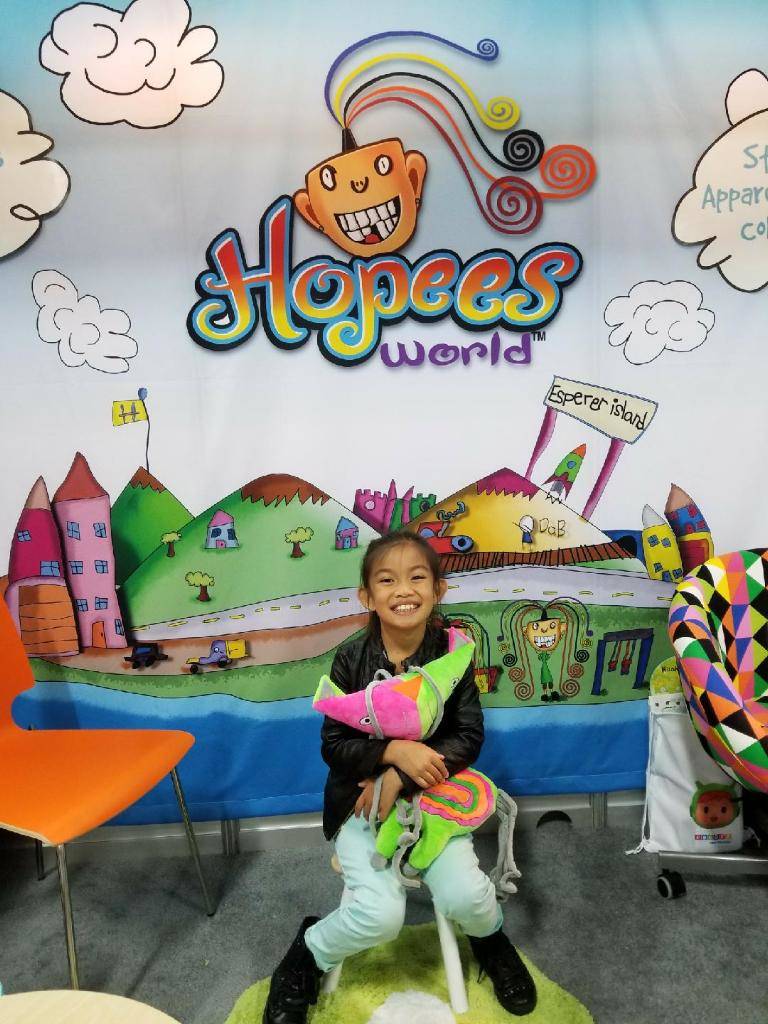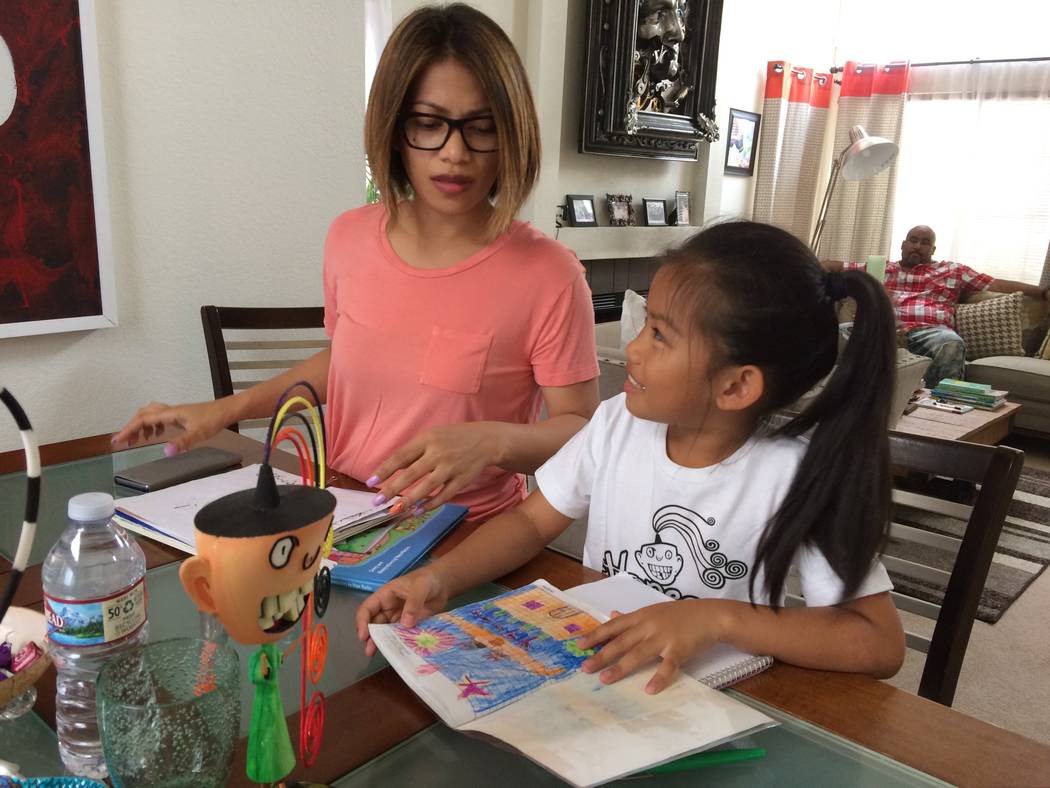 Remember being a kid and creating a world all your own? What if you could make it come true? Hope Mathis, 7, who lives in Desert Shores, is doing just that.
Hope, nicknamed Hopee, created a place called the Island of Esperer. Esperer is her first name in French. Her parents call the project Hopee's World.
She spent hours drawing the characters that would inhabit the island, using their story to make a book. The first character was Chip, a girl.
"She's a geeky girl, a tomboy and a nerd," Hope said, pointing to the character's buck teeth and wild hair.
Hope created Chip when she was 5. It was a mere illustration in crayon, done on a paper place mat as the family was having dinner while on a trip to the Philippines. She showed it to her parents, explaining the idea behind it.
"At first we were like, 'Oh, look what you drew. Great, good job," said Hope's mom, Reah. "We praised her, you know, how parents do."
But her dad, Dale, saw something more. As an artist, he used a 3-D printer bring Chip to life.
The couple encouraged their daughter, an only child, to draw more characters, and Hopee's World and the Island of Esperer began to take shape.
Dale used his 3-D printer to create Chip and five of her cohorts. Each character took about 12 hours to create.
"At first, because she's a kid, the story was one way today, then tomorrow, the story was extended because of something she experienced, and added onto it," Dale said.
Hope's favorite character is a cat named Milly, for no other reason than she likes dogs and cats.
The names and characters have been copyrighted and trademarked. Hope's drawings were made into a book, a vehicle to give structure to the concept. It will likely be the first of many, the family said.
The family had the characters made into stuffed animals; they are prototypes at this point.
Not every part of Hopee's World is about making money.
"I want to give them out to kids who are homeless so they have something," Hope said of the toys.
The Mathis family wants to turn Hope's idea into a toy line. The family had a booth at a licensing expo at Mandalay Bay in May.
Victoria Hart of Pink Kitty Creative, a branding company, has worked with Dale Mathis in the past and was intrigued when he approached her about representing Hopee's World.
"A lot of parents love their children's art work and hang it up on the wall and stuff, but I've never seen anyone take it as far as Dale has," she said. "But then I was thinking, if I were a child, to me, it would be captivating to see others' work. I'd want that in my room versus an adult's version of what they think a kid would like."
One idea from Hope was to have interchangeable faces, so Chip wasn't stuck with one expression.
The family is looking to secure a manufacturer overseas when the time comes to mass produce the toys. The next step: a Kickstarter campaign to fund making a video.
Dale Mathis said he envisions Hopee's World taking off with a cartoon deal, a Pixar/cq// movie, T-shirts, plushies, prints on canvas and a line of picture books.
"The toy industry is changing because of the internet," he said. "These days, you just need to make a pretty neat video, a really good video, and make it go viral … then people come to you."
Contact Jan Hogan at jhogan@reviewjournal.com or 702-387-2949.
Big business
Toymaking is a multibillion-dollar global industry with five major players: Mattel, Lego, Namco Bandai, Jakks Pacific and Hasbro. Mattel, based in El Segundo, California, had the highest revenue of all major toy companies last year, closely followed by Lego, a Danish company. Both reported revenue of roughly $5.4 billion for 2016.
Source: statista.com