Las Vegas poet, Alzheimer's activist is Nevada senior of year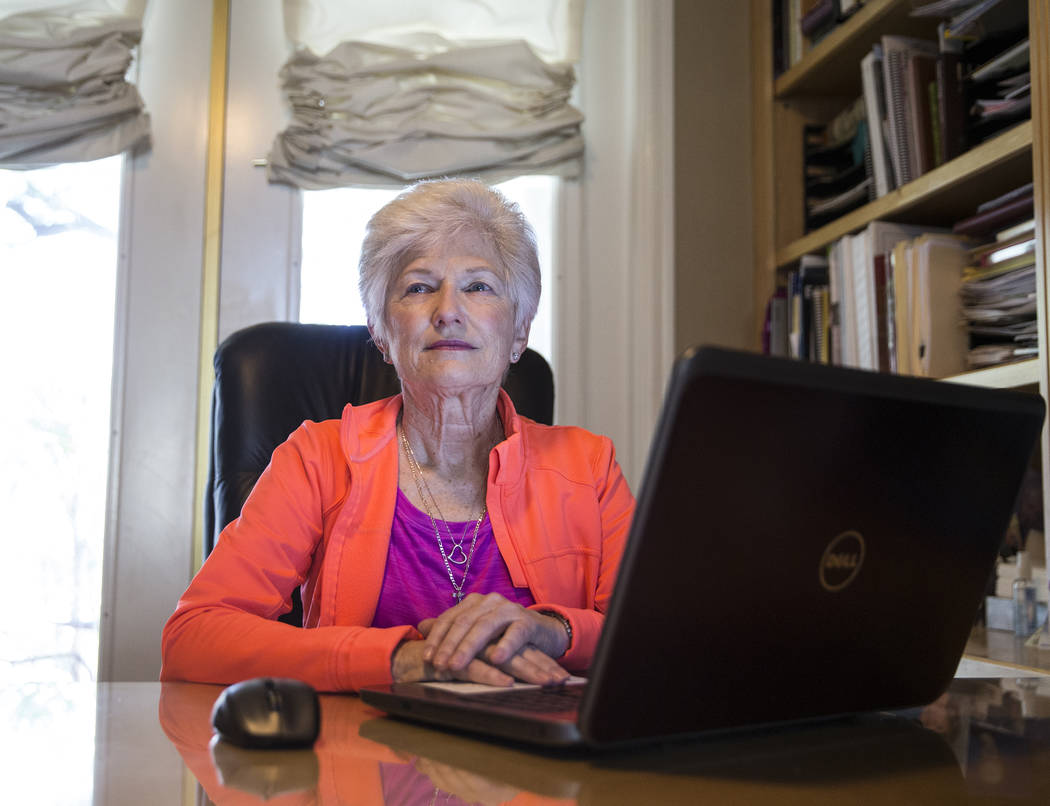 When Nancy Nelson learned that she had been named 2018 Nevada Senior Citizen of the Year, she was happy to have been considered for the honor and thankful to have been deemed worthy of receiving it.
But the Summerlin resident also was pleased for the awareness about Alzheimer's disease that news of the award might raise.
At age 69, Nelson was diagnosed with early-onset Alzheimer's disease. Since, Nelson has written two books — "Blue. River. Apple." and "Second Harvest: Blue. River. Apple." — in which she explores Alzheimer's through poetry. She also regularly works with community organizations and speaks with other Southern Nevadans to bring attention to the disease and offer hope for living with it.
Nelson, 74, was honored by the National Silver Haired Congress Nevada Delegation in partnership with the Aging Service Directors Organization. Herb Randall, president of the nonprofit delegation, said a key criterion for the annual award is "the scope and impact of a nominee's achievements and the extent to which a nominee's efforts benefit and provide inspiration to the community and other senior citizens."
Nevada Secretary of State Barbara Cegavske, who is among those who nominated Nelson, wrote that Nelson "has selflessly — and with heartfelt compassion — offered hope, optimism and courage to those diagnosed with Alzheimer's and the often-forgotten unsung heroes, the caregivers."
"I'm very humbled by all of the people who backed me," Nelson said. "I just never expected an accolade for something that helps me. It helps me because (Alzheimer's) put me in a place where I never thought I would be, and that's one of service. It's just something I enjoy doing."
Nelson said she's pleased that "people are going to read about (Alzheimer's) and are going to hear about Alzheimer's, and they're going to hear that there's hope, to not give up, that communication is key and you've got to be part of your own health regimen. And if (the award has) allowed me to be a voice for those who cannot speak for themselves, that's what's important."
Contact John Przybys at jprzybys@reviewjournal.com or 702-383-0280. Follow @JJPrzybys on Twitter.