New police station planned for Summerlin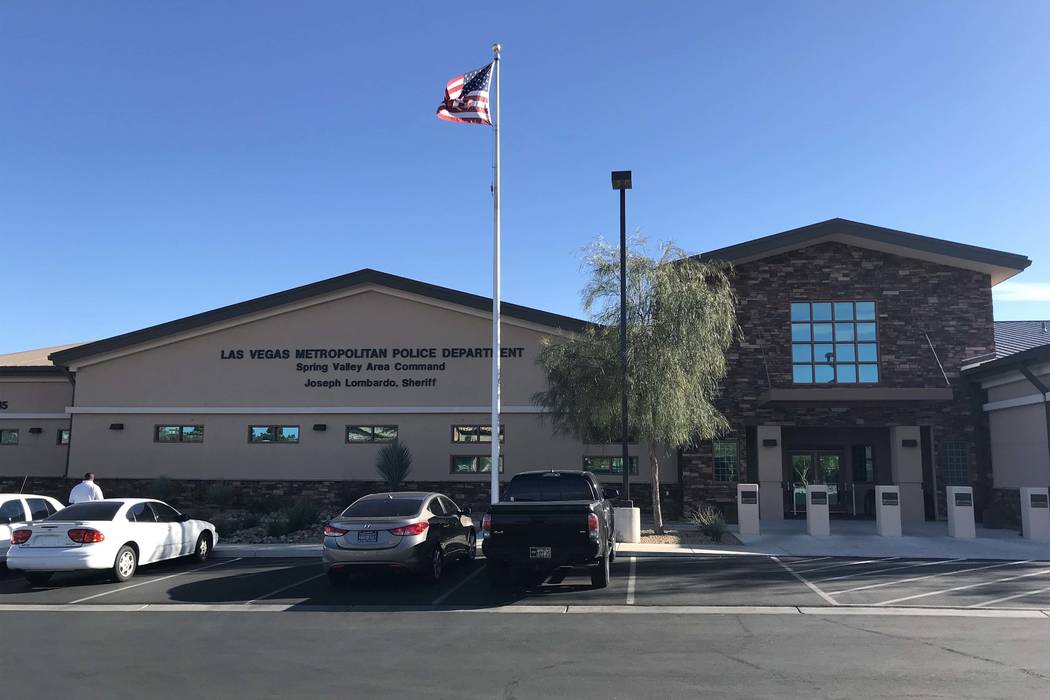 Las Vegas police want to dust off a plan dating back more than a decade to bring a station to Summerlin.
It's is slated to open in summer or fall 2019 and would be near the 215 Beltway and Far Hills Avenue. The new station would be the anchor for the Metropolitan Police Department's 10th patrol district within the valley.
A new station typically costs more than $6 million, Sheriff Joe Lombardo said.
The first inkling of the station came in 1997 when The Howard Hughes Corp. agreed to donate land for an unspecified satellite government building, with one of the options being a police station. Hughes Corp. determined it would build the station in 2005, records show.
The plan was shelved after the economic downturn sent the Las Vegas housing market into a tailspin, said Rich Hoggan, chief financial officer for the Police Department. When Metro revisited the plan recently, Hughes Corp. agreed to keep its commitment.
The department plans to spend $1 million on furniture and equipment for the station.
Shelsey Mateo, 26, has lived in her Summerlin home since 2001. Last year, she created a Facebook group called Summerlin Neighborhood Watch after one of her nursing classmates, Gabriel George Valenzuela, was gunned down in his driveway in a different part of the valley.
Mateo said she hopes the Summerlin station will get more of her neighbors involved in community events such as Metro's monthly First Tuesday meetings, in which residents may ask questions of the department.
"I just think it will create a better neighborly tie with Metro," she said.
The station will decrease response times by cutting into some of the area patrolled by officers at other stations, police said.
Metro's jurisdiction in the valley is broken up into nine zones, each with a station. The Summerlin station would carve a chunk out of the department's two largest zones in the northwest and southwest parts of the valley.
Metro's newest station, in Spring Valley, opened in 2016. The station relieved areas previously patrolled by police in the southwest and central valley.
The Summerlin station is good timing for the department. Metro has been on a hiring blitz since last year and is on track to hire 650 recruits by the end of May. Metro's budget and revenue from a tax increase will pay for the new positions. By the time the station opens, those recruits will be officers.
Boundaries, staff levels and the types of crimes that will be targeted will be decided just before the station opens, police said.
Contact Blake Apgar at bapgar@reviewjournal.com or 702-387-5298. Follow @blakeapgar on Twitter.