Nonprofit Gateway Arts Foundation marks 10 years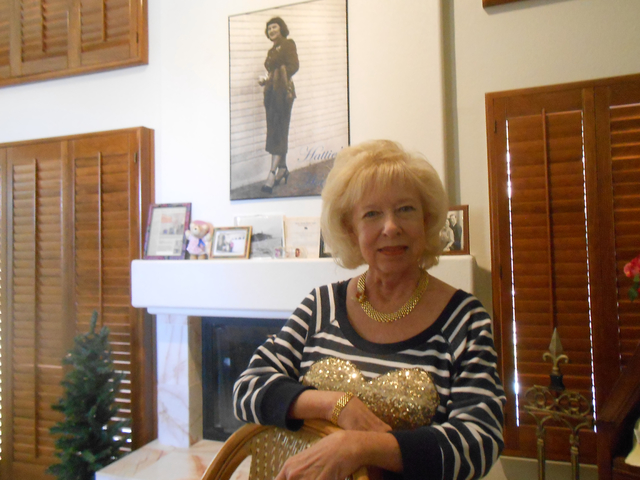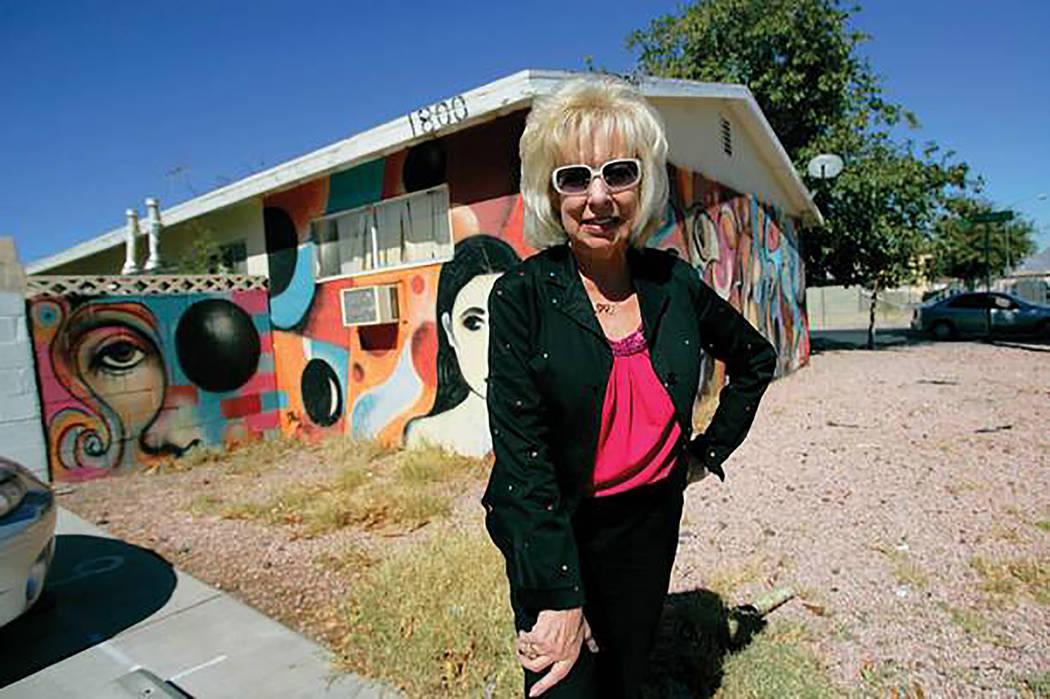 Gateway Arts Foundation started as an effort to beautify Naked City, the area around the Stratosphere, with murals on nearly 20 buildings.
"A public arts collection was not something that was really in Las Vegas at the time, with private property owners contributing the front or back of their building as a canvas," said President Camille Duskin, who founded the organization as The Gateway Arts Collection with her husband, Jerry.
That was 10 years ago. Grant money ensured that every artist was compensated. With that project finished, Gateway, which began as The Gateway Arts Collection, switched to a nonprofit entity in 2008 and expanded to include music after local musicians expressed interest.
The Duskins were interested, too.
"My husband and I retired, but we didn't want to retire from life," Camille Duskin said. "We wanted to help the arts as we've always helped the arts."
Through the years, the effort has grown and Gateway has put on productions at many venues, including The Smith Center for the Performing Arts. Master classes were added about four years ago.
When Camille Duskin's mother died in 2008, Duskin inherited her house and made it available for small performances, naming it Hattie's House after her mother, Hattie McGuire. It lets professionals showcase their abilities.
"These people, while they're happy to be in a (Strip) show, they also have other areas of interest," Duskin said. "Ben Hale, we first met when he was one of the stars of 'Phantom' here; he came to me and said, 'Is it possible for me to do a show at Hattie's House?' I thought it would be opera, but (at his show) he picked up a guitar and played country western music. Very unexpected."
Hattie's House is provided free to qualified artists. Two-thirds of ticket proceeds for events there go to the performer and the other third to the Gateway scholarship fund. Scholarship judges are performers. Stephen Sorrentino, comedian and impressionist, regularly hosts the performance event showcasing scholarship winners. Key to the scholarship is that the tutors are compensated for lessons.
"We want to know where every dollar goes," Duskin said.
Gateway awarded Alexandre Christopher Prandecki two scholarships, totaling $2,000 worth of lessons. He said that allowed him to find his niche, breathe correctly and "learn how not to destroy my voice. … Thanks to Gateway I was ready to advance to the next stage."
Prandecki said he went on to land a contract with the Palms Casino at 18. He since has sung for Andy Williams and Dionne Warwick, at a private event held at MGM grand Gardens arena.
"Camille is a true patron of the arts," Prandecki said.
The House of Blues Music Forward Foundation has accepted some of Gateway's up-and-coming students. Cirque du Soleil and Gateway began a relationship about two years ago.
The organization is not just about the talent of tomorrow. It produces about 12 shows a year.
Carole Altman bought the rights to "I Know I Came in Here For Something," a comedy about growing older, after seeing it in upstate New York. She brought it to Las Vegas and was referred to Gateway.
"We've been involved ever since," Altman said, adding, "Anything Camille does is top-level."
WHAT'S NEXT
For its 10-year anniversary, Gateway is honoring its "angels" (read: supporters). In another 10 years, Duskin said, the board will take over when she and her husband are no longer able to oversee the foundation.
"I'm looking forward to the next 10 years because we have to support the arts," she said. "The arts are essential."
To reach Summerlin Area View reporter Jan Hogan, email jhogan@viewnews.com or call 702-387-2949.
Next Gateway production
What: The Fabulous Nitekings, a tribute show to the groups of the 1950s, 1960s and 1970s
When: 2 p.m. April 9
Where: Starbright Theatre, 2215 Thomas W. Ryan Blvd.
Information: 702-240-1301
Online
For more information about the Gateway Arts Foundation, click here.