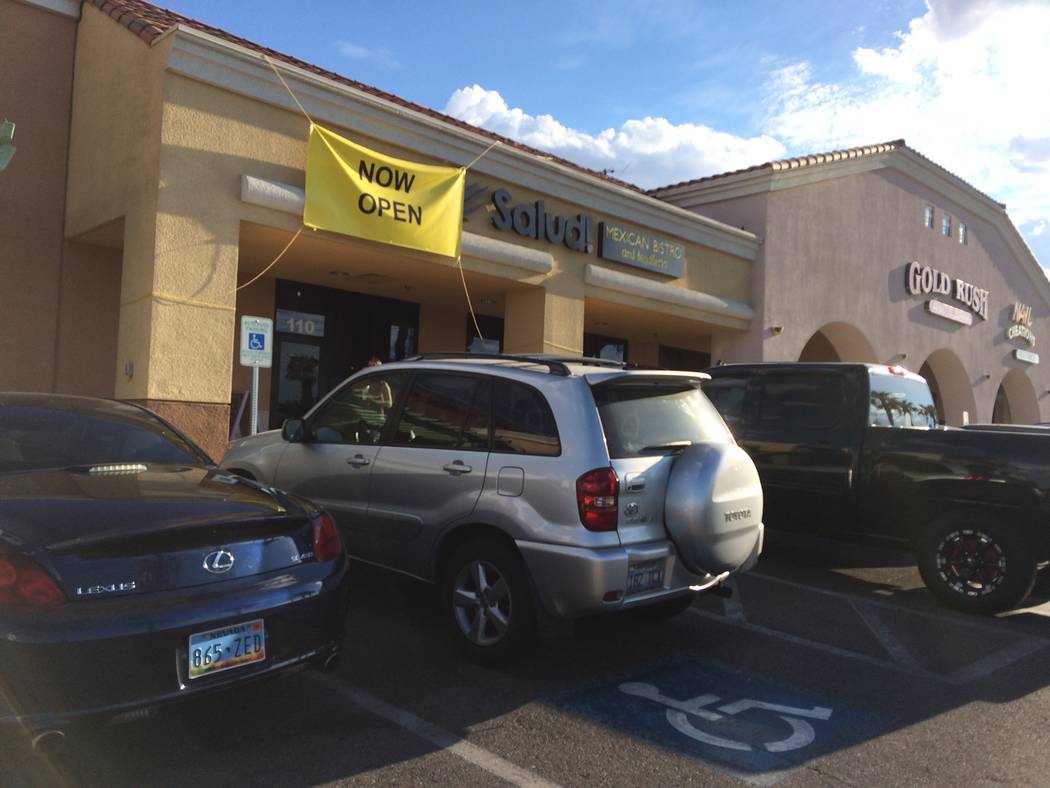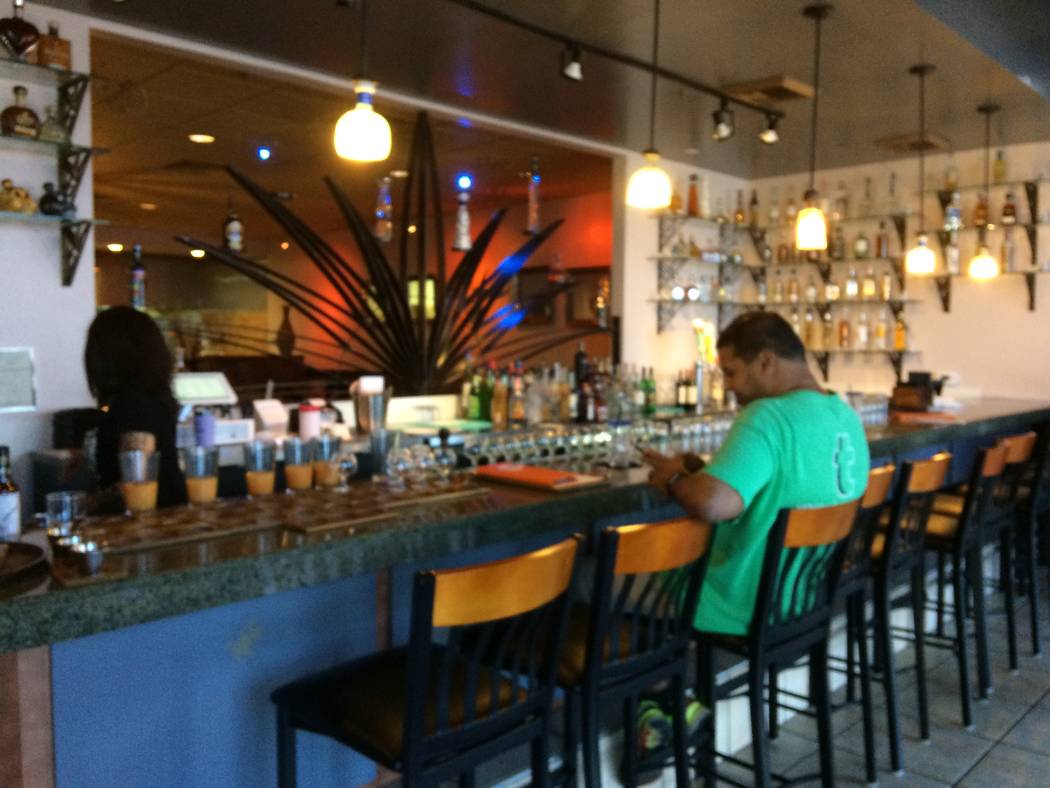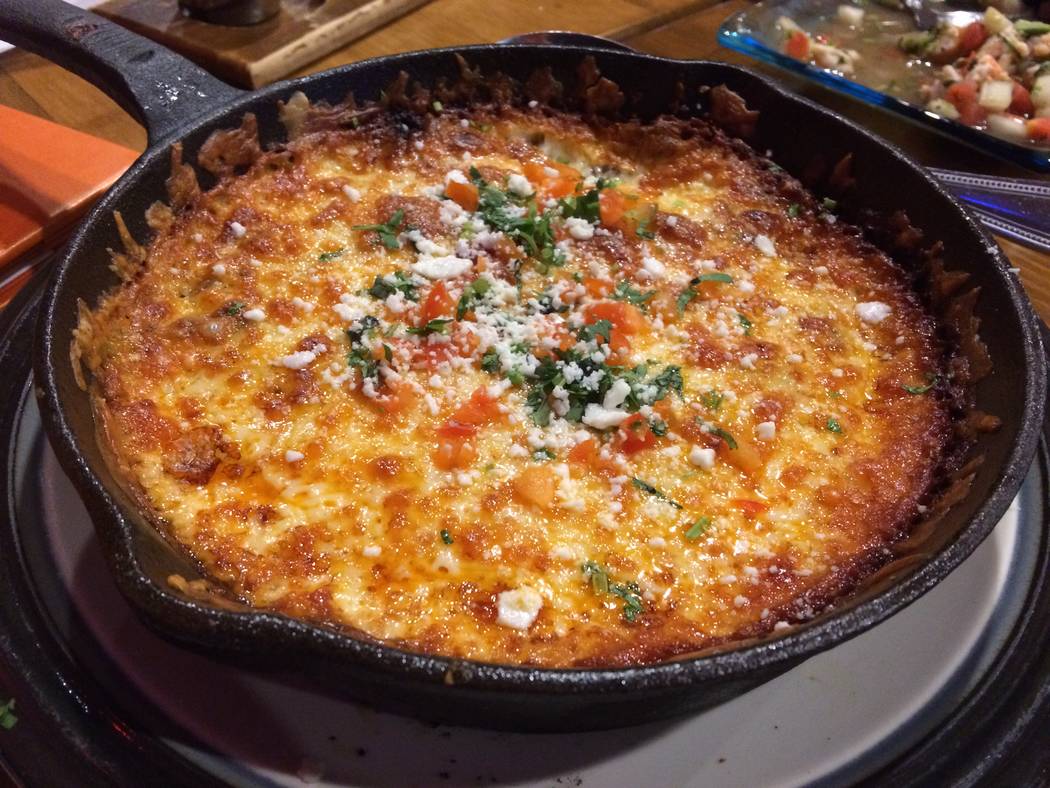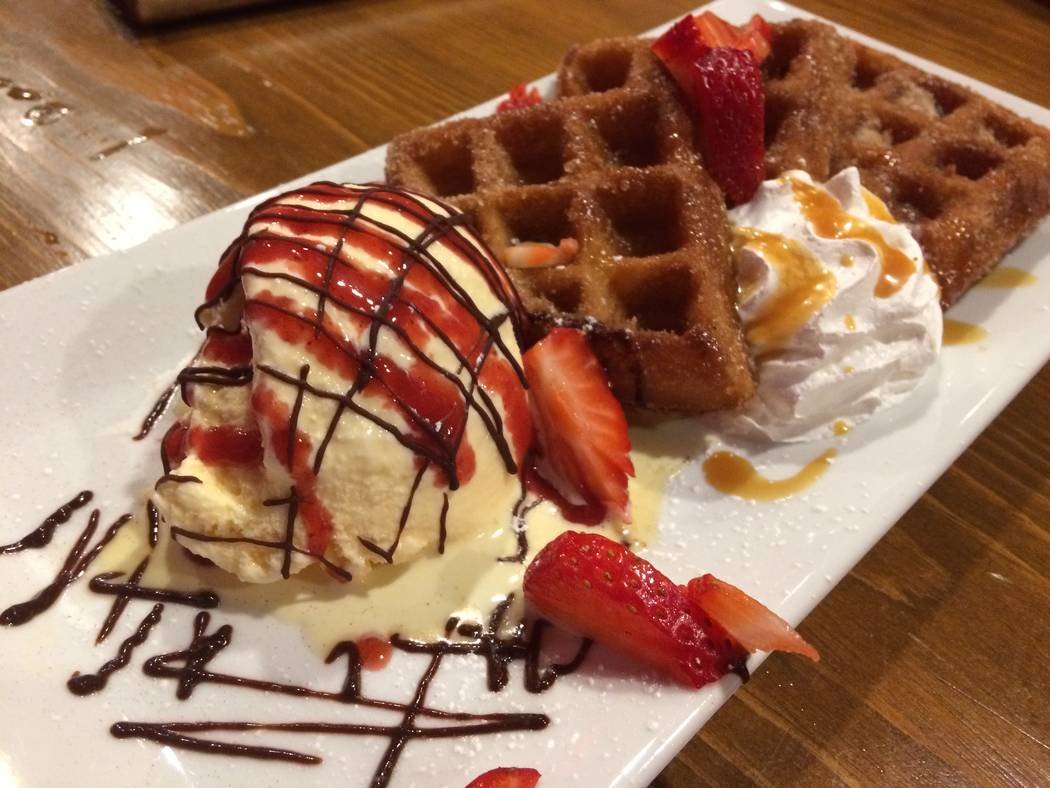 Salud Mexican Bistro and Tequileria mixes things up with a decidedly hip approach. Don't feel you have to dress up to go there.
Stevie Topchi, one of the owners, said, "My vision for this place is upscale food that really, really 'gets' you, that you remember, but at the same time, do it in a more casual atmosphere. … But the food is on par with a place that would require a dress code."
An iron agave sculpture separates the bar from the 100-seat dining room in the 3,200-square-foot space. Wood is used throughout. Overhead speakers play a modern combination of Spanish reggaeton.
The lunch menu starts at $11 and includes quesadilla with carne asada or pollo asado; queso fundido, made with three types of cheese; lobster chorizo empanadas with crema fresca; and guacamole del mar, using crab. Tortas and wrap options include carne asada with citrus marinaded steak, pollo with crispy jalapeno bacon, a vegetarian version and salmon with sarandeado sauce.
Dinner adds seafood to the options with lobster enchiladas, crab and shrimp relleno, salmon guajillo, Pacific halibut and shrimp ala crema. For meat lovers, there's the prime top sirloin with an ancho chile rub, bone-in short rib, pollo sarandeado filled with chorizo queso oaxaca, duck carnitas, pork belly chicharron, quinoa and mushroom chile relleno and gnocchi Mexicano.
Contact Jan Hogan at jhogan@reviewjournal.com or 702-387-2949.
Salud Mexican Bistro and Tequileria
Where: 8125 W. Sahara Ave.
Hours: 11 a.m.-9 p.m. Mondays-Fridays; 4-10 p.m. Saturdays and Sundays
Information: saludmexicanbistro.com or 702-665-6423
Social media: facebook.com/SaludMBT
8125 W. Sahara Ave.