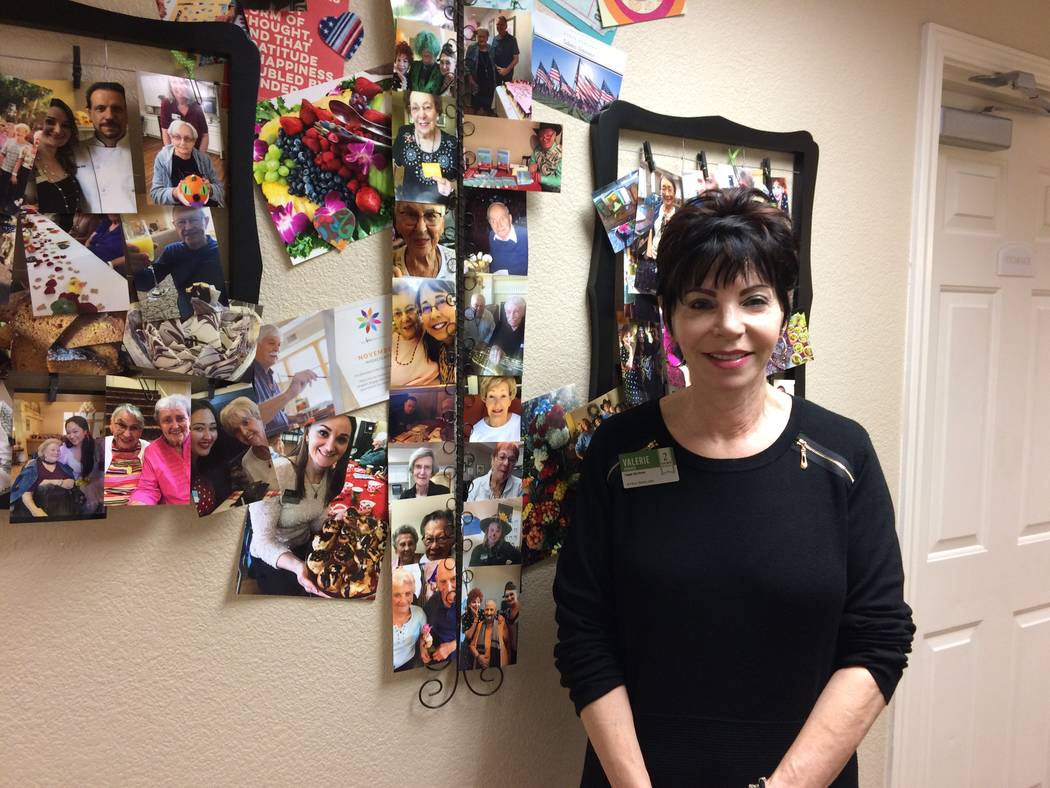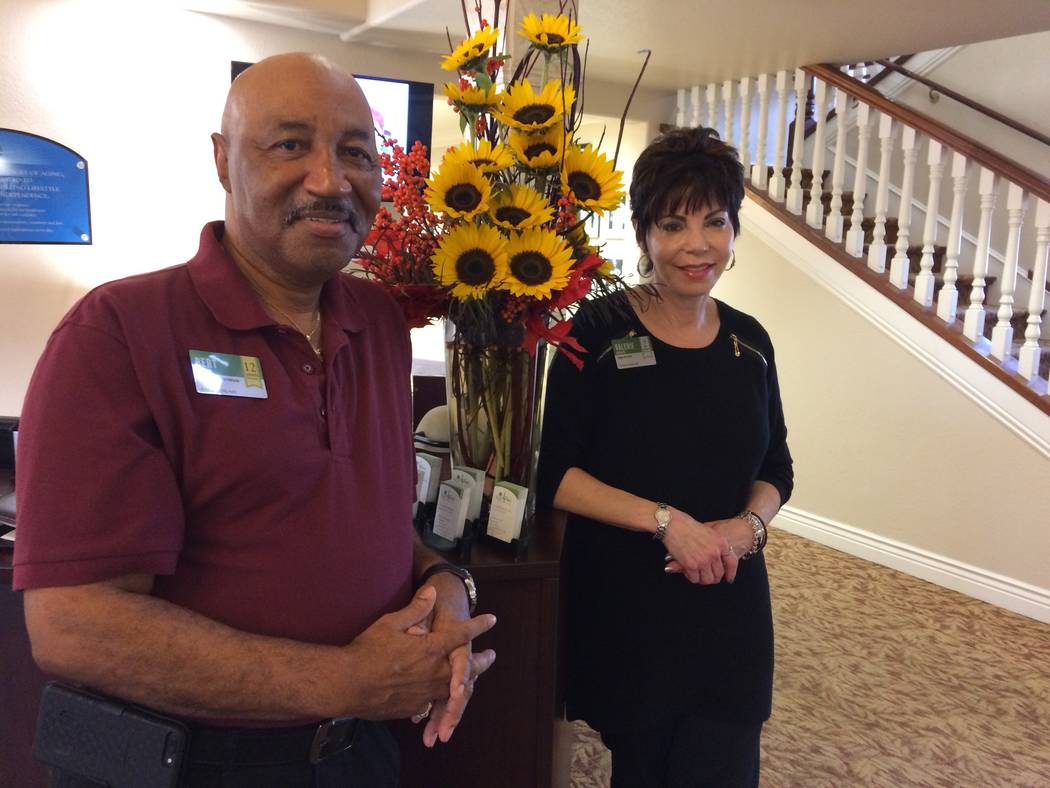 She used to make comfort food such as cookies and cakes. Now she finds comfort in keeping seniors occupied.
Valerie Howard, a former pastry chef and restaurateur, is the activities director at Atria Sunlake, a senior-living facility on South Fort Apache Road. Her late mother, Gloria Smith, lived in an Atria facility in Los Angeles.
Howard moved to Las Vegas from Lake Havasu City in 2015 and began working as a volunteer. Seven months later, she was offered her current job.
"It's not the easiest job, but it's the most rewarding job I've ever had, making a difference for these people," Howard said. "I think I've found my calling, if that doesn't sound too corny."
She said she shifts residents' focus from advancing age to looking forward to each day by encouraging them to do something for others. Howard started a program, Random Acts of Kindness Every day, or RAKE, in January 2017.
If Howard learns of something a resident needs, that resident will be surprised with just the thing to make their day. Deeds can include purchasing groceries for someone who's ill or bringing other gifts. Twice a week, Atria Sunlake sends a gift package to critically ill children in the hospital. Howard talks to parents to learn a about their children's interests.
By shifting the focus to someone else and helping them out, she said, those who give gain something, too.
"They get to feel vital," Howard said. "They're making a difference in someone else's life."
Howard has brought in authors and speakers to give presentations to residents and has taken residents on outings. Those have included dinner, attending a show at Suncoast and visiting Bellagio's gardens or the wildlife sanctuary at Flamingo. She organizes more than 300 monthly activities for seniors, including bingo, trivia nights, yoga, strength training and writing and technology classes.
"We want them to think, to use their brains," Howard said. "We're dispelling the stereotype of what people think a 'senior' is."
Kathy Reviczky, a Las Vegas resident for 17 years, moved into Atria in fall.
"The beginning was not easy. You have to give up your home, your life, the knickknacks, all those things," she said of the transition. "I was always crying."
One day, a resident heard her ordering dinner and came over to ask if she was also from Budapest, Hungary. It changed everything, Reviczky said, and she now has many friends and attends an exercise class twice a day.
Another resident, Marilyn Popick, said she likes the entertainment and poker games, but mostly she appreciates being able to keep her chihuahua.
"My husband died, and a week later I moved in here. It was very difficult. She," Popick said, pointing at Howard, "got me out of that slump. If not for Valerie, I don't think I'd be here."
With the loss of her parents, Howard said, she felt the need to see older people happy. And, yes, she occasionally finds time to bake for the residents. Mostly, she takes time to talk to them.
"They all have amazing stories; they all had a life before this," Howard said. "We're seeing them in the winter of their lives."
Atria Sunlake is set to be rebranded as Oakmont of West Las Vegas on Feb. 1. For information, call 702-628-5963.
Contact Jan Hogan at jhogan@viewnews.com or 702-387-2949.
By gender
The Assisted Living Federation of America reports that assisted-living communities have more women residents than men by a 7-1 ratio.