Summerlin-area glass blowers share art with public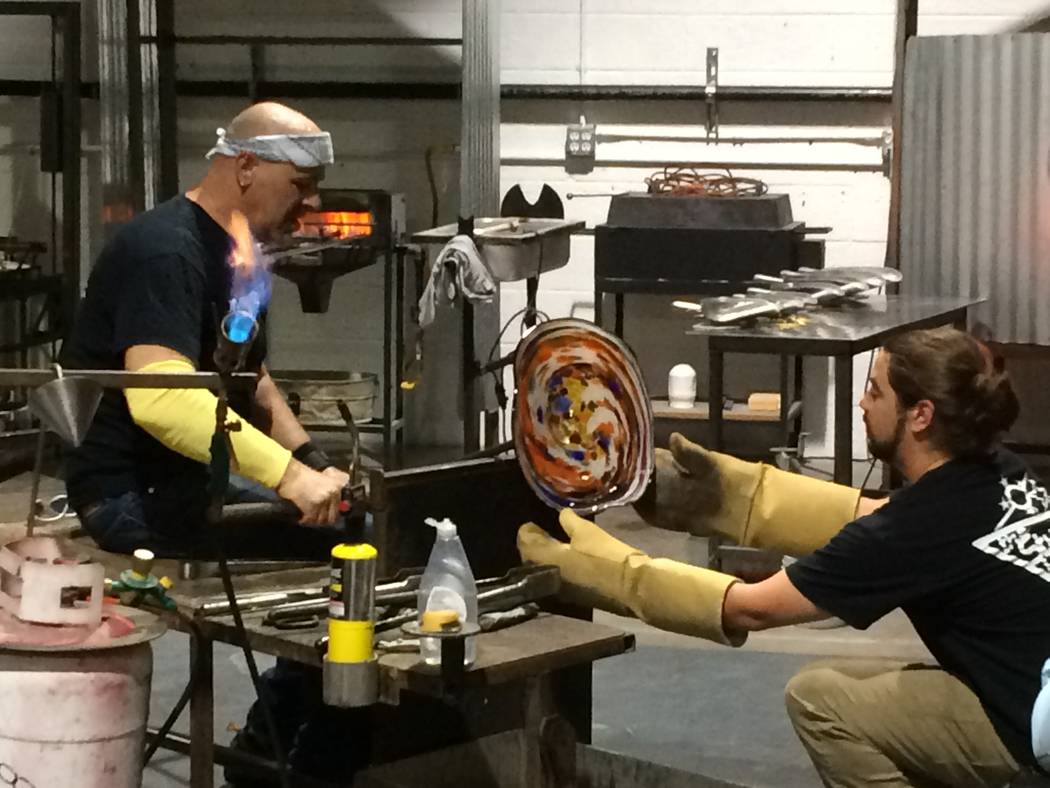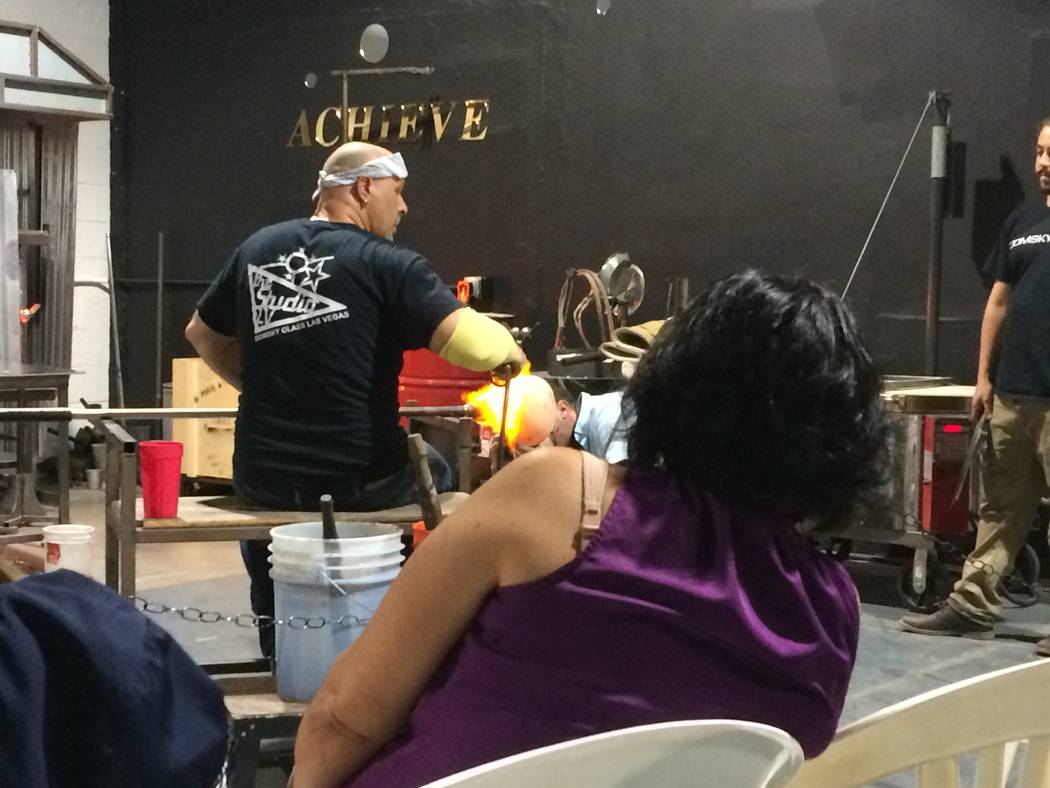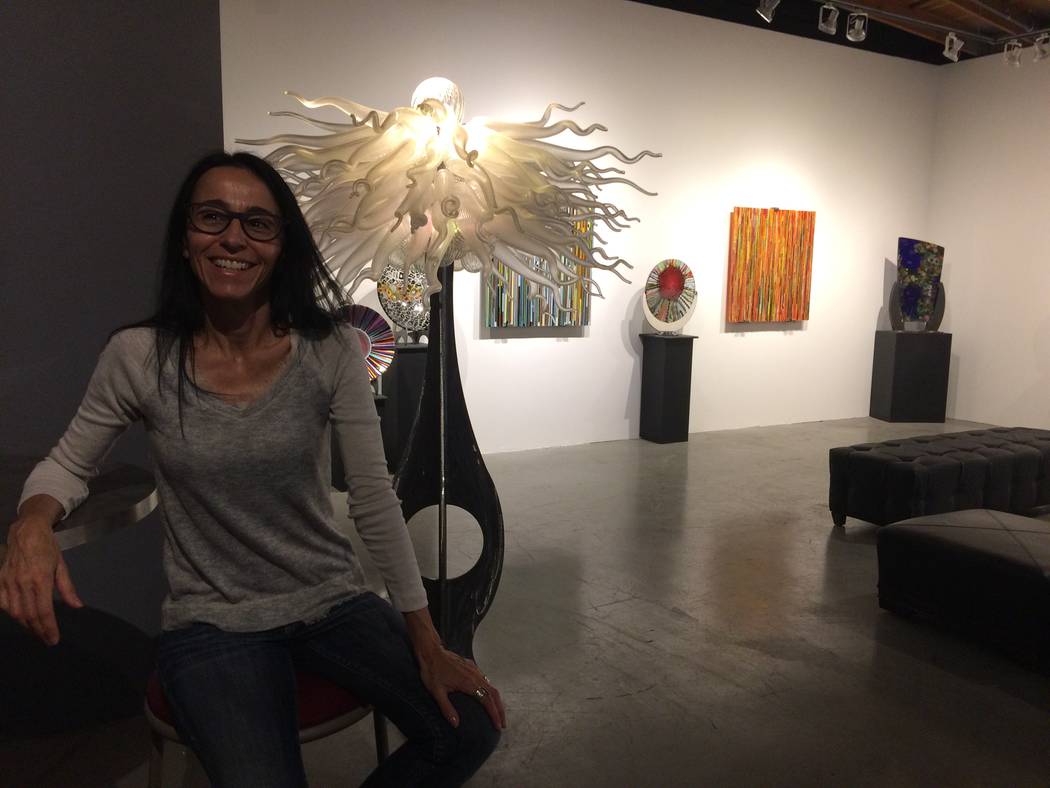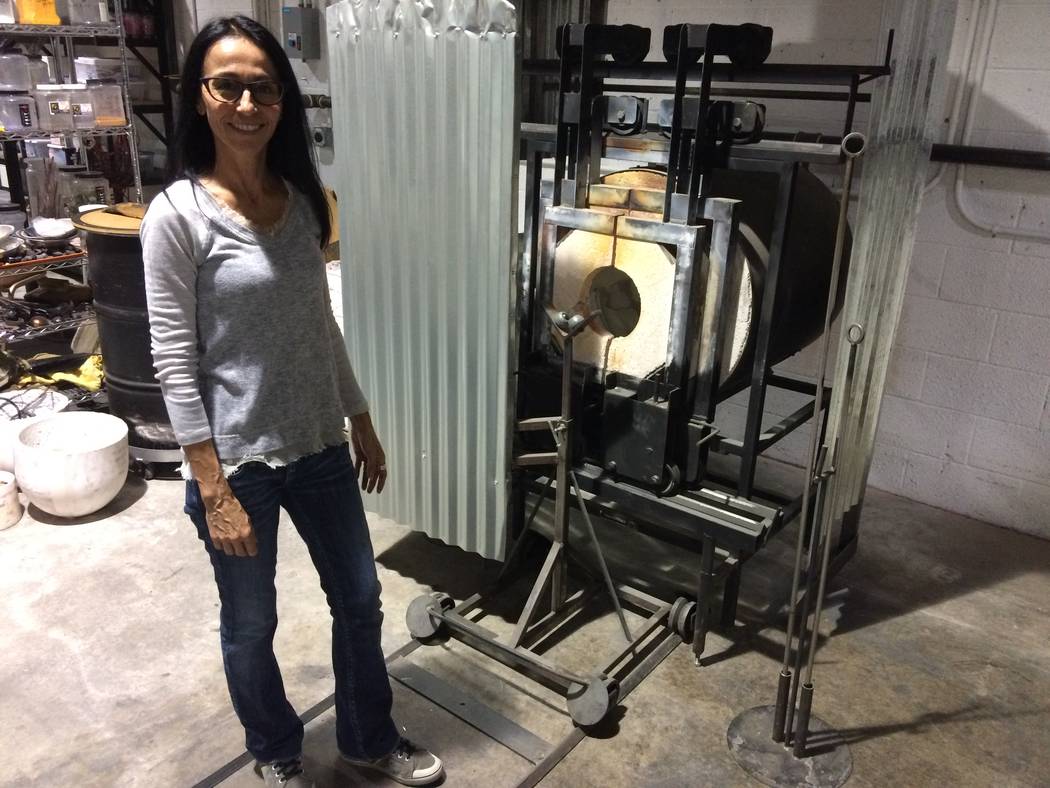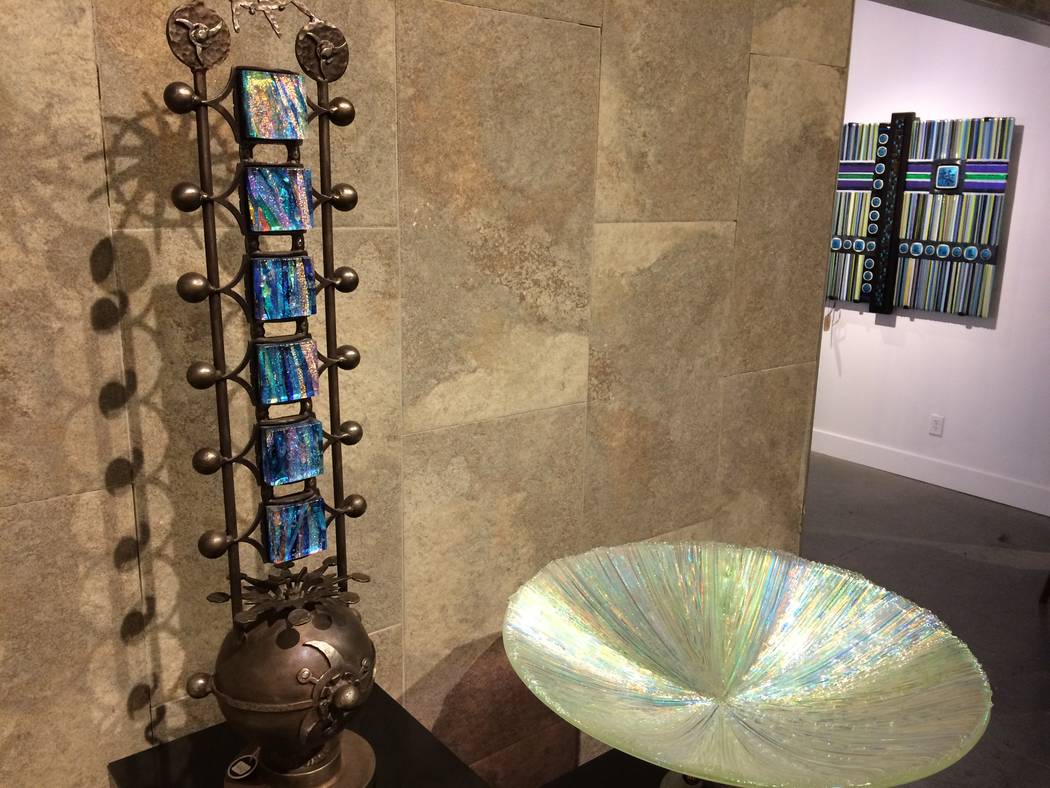 The arts in Las Vegas have a new venue.
Domsky Glass is holding free glass-blowing demonstrations on Thursdays through Saturdays each month; the next ones are set for May 4-6 and June 1-3.
"We wanted to be more accessible to the public," said Barbara Domsky. "So we get lots of phone calls, people asking if they can come watch us blow glass or take a workshop. Before this, that wasn't really what we did. We did our commissioned pieces and lived our lives as artists."
She and her husband, Larry, are Summerlin-area residents who began their business in 1990 and moved to its current location in 2011. Their creations can be seen at McCarran International Airport's Terminal 3, among other places.
The open-house evenings will help people understand that the medium is an art form, the artists said.
By summer, Barbara said, they may offer workshops in which people can get hands-on experience.
"Everything will be very safe," she said.
One of the couple's passions is helping children with cancer. Once a year, they host an art party for such youngsters. The resulting art is auctioned to raise money for research and programs. The gallery portion of the business also features a new artist each month.
Appealing to locals is different from appealing to tourists, Larry said.
"Locals come down here and they're pleasantly surprised," he said. "It's unexpected to have this kind of gallery in an industrial setting. But this is the migration that's happening out of the arts district."
The three-night open house invites viewers to speak up.
"We get questions, like, 'How hot is it?' and 'Why are you blowing into the pipe?' or 'How come there's a pipe with a hole and a pipe that's solid?' You learn the process," Barbara said.
In the workshop in back of the 9,800-square-foot studio, 45 plastic lawn chairs were positioned in rows. The first event, in March, saw roughly 100 people show up. Some were families with infants, others with children as young as 7. This night, about 15 adults were there.
The informal demonstration began with Larry taking hot glass (read: practically liquid) from one of the ovens using a long pole.
"It's all about control," he told the audience. "You have to control the glass. Fusion is different; it's all about design. It makes you be a good designer."
The glass glowed white-hot. It comes out of the hole at roughly 2,200 degrees. The capture of glass was merely a blob at this point and would remain so, indistinguishable as anything else for 99 percent of the half-hour it took to work on it.
The pole was actually a hollow pipe, allowing one to blow air into the far end to affect an empty ball of glass at the other end. Larry worked the glass ball, making several visits back to the oven to keep the glass pliable. In between visits, he used a blowtorch to keep the ends hot.
When the piece got bigger, assistant Matt Humphrey stepped in to help. Humphrey also acted as a commentator, telling the audience what was being done and why.
The ending came quickly as the blob was spun into a flat shape and final touches made it into a fluted-edge platter.
"I'm into blacksmithing, so this is interesting," attendee Kevin Green said afterward, adding that he had only seen glass blowing online. "It was an intense process. There were so many steps. I thought it was more like, just blowing into a pipe and fitting it into what you wanted. I didn't understand the mechanics of it."
Tiffany Tavares has tried glassblowing, making little pumpkins, and was impressed that the demonstration took things to a higher level.
"I feel glass art is underappreciated," she said. "It's not like you're getting a glass vase from Walmart. Stuff like this is way cooler." said.
Contact Jan Hogan at jhogan@reviewjournal.com or 702-387-2949.
Demonstrations set
Where: Domsky Glass, 2758 S. Highland Drive
When: 6-9 p.m. the first Thursday, Friday and Saturday of each month
Admission: Free and open to the public
More information: 702-616-2830 or domskyglass.com
Reporter's notebook
I'd covered the Domskys before, when they were on the other side of town. Before I left, I spotted castoffs in the trash and asked if I could have one: a jagged piece about 3 inches long. Jagged, yes, but it captured the essence of what I'd seen. I still have the piece, kept at the base of my computer monitor. Soon after that visit, they moved into the space on Highland Drive.
So when I learned of this event, I really wanted to cover it.
I got there early, and Barbara gave me a tour of the gallery. They have Medusa-like lamps that are more art than practical light sources, surely Dale Chihuly-inspired. There were glass balls, plates, wall art and sculpture, all of it for sale. It was art and a gift shop combined.
And then we went in back, to the working space.
Whoa. The stuff of magic held court back there. There were jars and scoopers already filled with colored glass beads — a plethora of color — all sitting in a row, waiting to be chosen. There was pre-cut glass for an upcoming UNLV team-building workshop. And plenty of Windex, so essential that the Domskys buy it in bulk.
But I was here to see the glass-blowing demonstration. I took a seat.
At the front, three ovens were blazing with white-hot fires. A chain kept observers a safe distance away. A giant fan kept the audience area cool, its hum a constant drone.
When Larry pulled out the molten glass blob, it was so close to liquid it nearly dripped on the floor. He worked it over and over again, a magician hard at work.
At one point, Larry and his assistant, Humphrey, used a wooden paddle to help shape the glass. Steam and smoke erupted, filling the air with the scent of wood.
Color was added to the object by rolling the hot blob in pieces of blue, green and yellow glass that was set atop a table. It was still unclear what the blob would become.
Half an hour into the demo, the final step had Larry spinning the rod and shaping the blob into a flat serving platter, fluting of the edges before cutting it off the rod. The final steps took a minute, if that. It was magic, like watching a butterfly emerge from a cocoon.
Jan Hogan/View