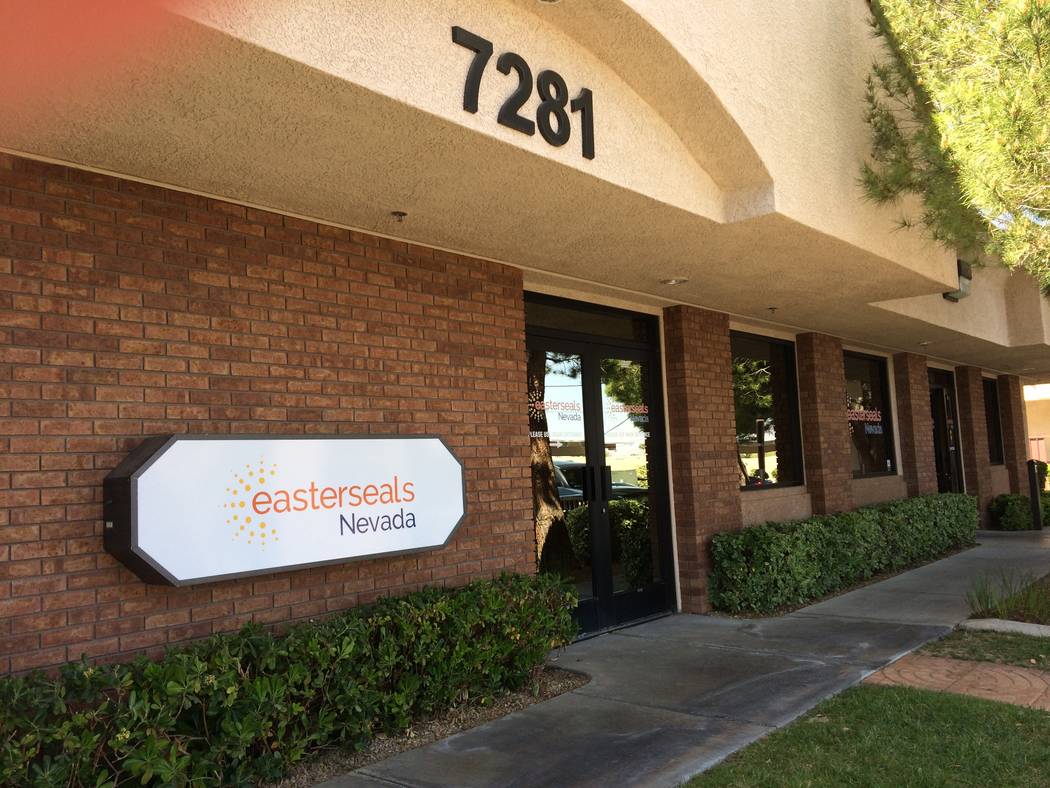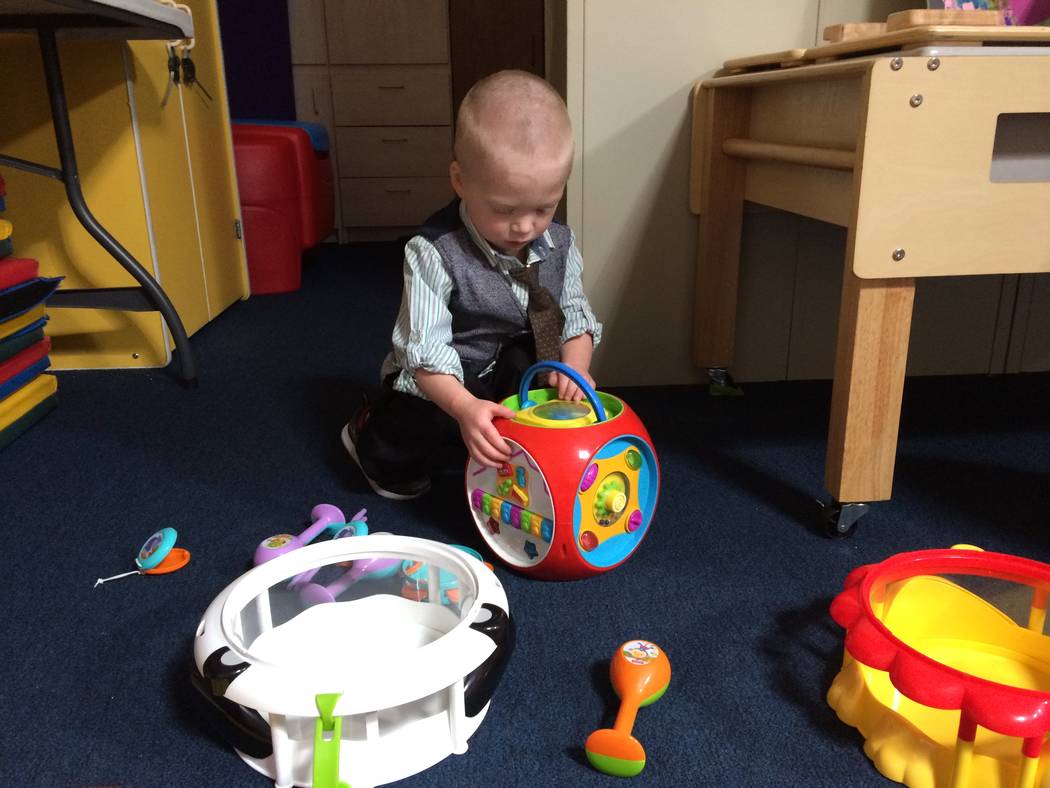 When Michelle Chapman noticed her son, Alexander Fellows, was barely talking by 2 1/2, her pediatrician recommended her to Easterseals Nevada.
"Everybody told me, 'When he starts to talk, he won't stop.' But he wasn't (doing that). He could say 10 words," she said. "Mostly, he'd point to something but he wouldn't say the word. I'm a single mom. I didn't know what to do."
Most children can speak about 50 words by that age.
After an evaluation, Easterseals sent a specialist to work with Alexander at home, a comfortable environment for him. Later, the family visited Easterseals, which recently opened an office at 7281 W. Charleston Blvd.
There, Chapman learned teaching methods to use at home, such as using a sing-song voice.
"We teach to make eye contact and get down to their level," said Kim Duhon, developmental specialist. "Then we hold the object they want to the side of our face, near the mouth, so they see us (enunciating). Or we'll hold up two objects, one on each side of our face. 'Do you want the red? Or the blue?'"
Duhon said a preschooler needs to hear a word 500 to 1,000 times to realize what it means and begin using it, too. Also, it's easier for a child to say "dada" than "mama" because the "M" sound is more difficult to produce, Duhon said.
After a month of working with Easterseals, Alexander is up to 50 words now, plus one special one.
"He called me 'Momma' the other day," his mother said. "It felt so good to hear that. He'd been calling me 'Dada' before that."
Next up: learning to speak in sentences. He already says "I do" and "I try" when he wants to attempt a task.
The two-way communication means Alexander is no longer frustrated and acting out. He also has become more independent — choosing what to wear, putting on his clothes and even clicking his seat belt in his car seat.
"It gives children that feeling of empowerment," said Duhon. "They don't feel the need to hit or kick. They know how to use words to get the things they need."
Duhon said she and her 17 colleagues have a caseload of about 500 children.
For the month before he turns 3, Alexander will join the play group sessions at Easterseals, which include different activities to get ready for kindergarten.
Alexander's sessions came just as Easterseals acquired more space via its new location. The additional 40,000-square-foot office space has more elbow room to help assist Easterseals' 8,500 clients, both adults and children, throughout Nevada. Its first location, a 60,000-square-foot space at 6200 W. Oakey Blvd., still operates.
"We opened this to (assist) children who age out of the system after they turn 3," said Brian Patchett, CEO and president. "It serves about 550 young children with early-intervention services.
"Every month, maybe 40 or 50 age out, so when you think of that across a year, and then across a lot of years, that's a lot of kids. They get some therapy through school, but quite often it's difficult to find therapy beyond that."
The new facility has two therapy rooms and two speech-therapy rooms.
Easterseals also helps children with autism and adults; adult day services will remain at the Jones and Oakey facility.
"There's a lot of need there. They'll probably outgrow that space (quickly)," Patchett said.
Roughly 90 cents of every dollar donated goes to the programs helping the children and those with disabilities, Patchett said.
"I didn't realize there was help out there until my doctor told me about (Easterseals)," Chapman said. "Parents need to know that there's help out there. You don't have to do this alone."
Call 702-870-7050 or visit easterseals.com/nevada.
Contact Jan Hogan at jhogan@reviewjournal.com or 702-387-2949.
Easterseals' origins
Easter "seals" are stamp-like stickers that were introduced in 1934. The purpose was to raise money for programs for children with disabilities. Back then, Easterseals was called the National Society for Crippled Children; its name changed in 1967.
Easter "seals" are still mailed to more than 19 million homes across America, raising more than $13 million annually to support services to children with disabilities.
For more information, call 702-870-7050 or visit easterseals.com/nevada.
Source: Easterseals
7281 W. Charleston Blvd.