Summerlin fencing club members heading to world championships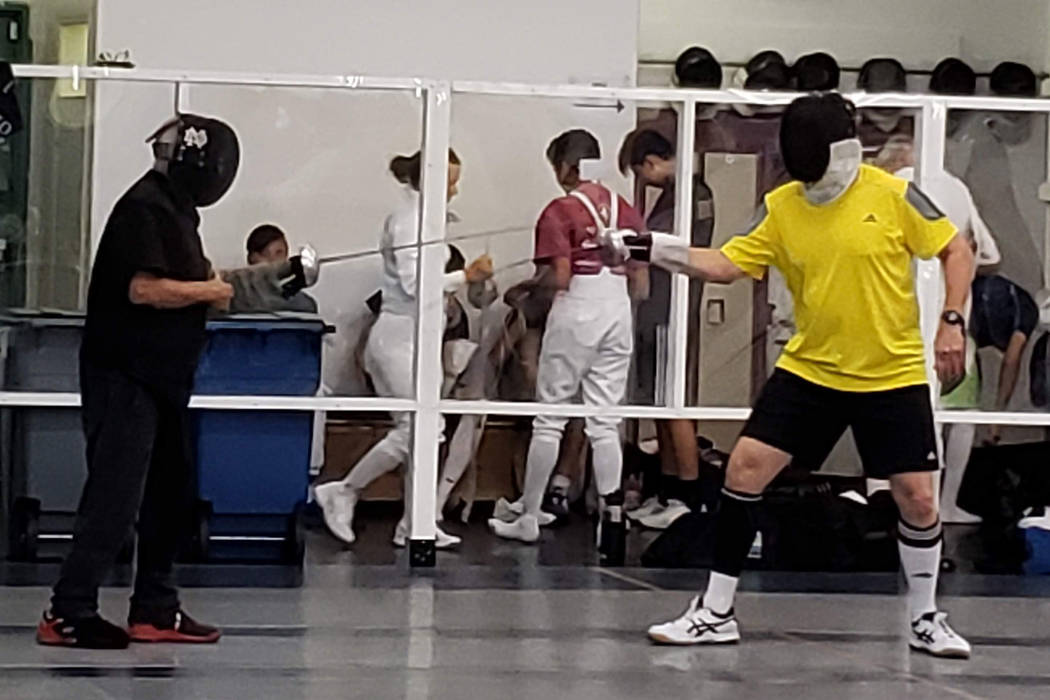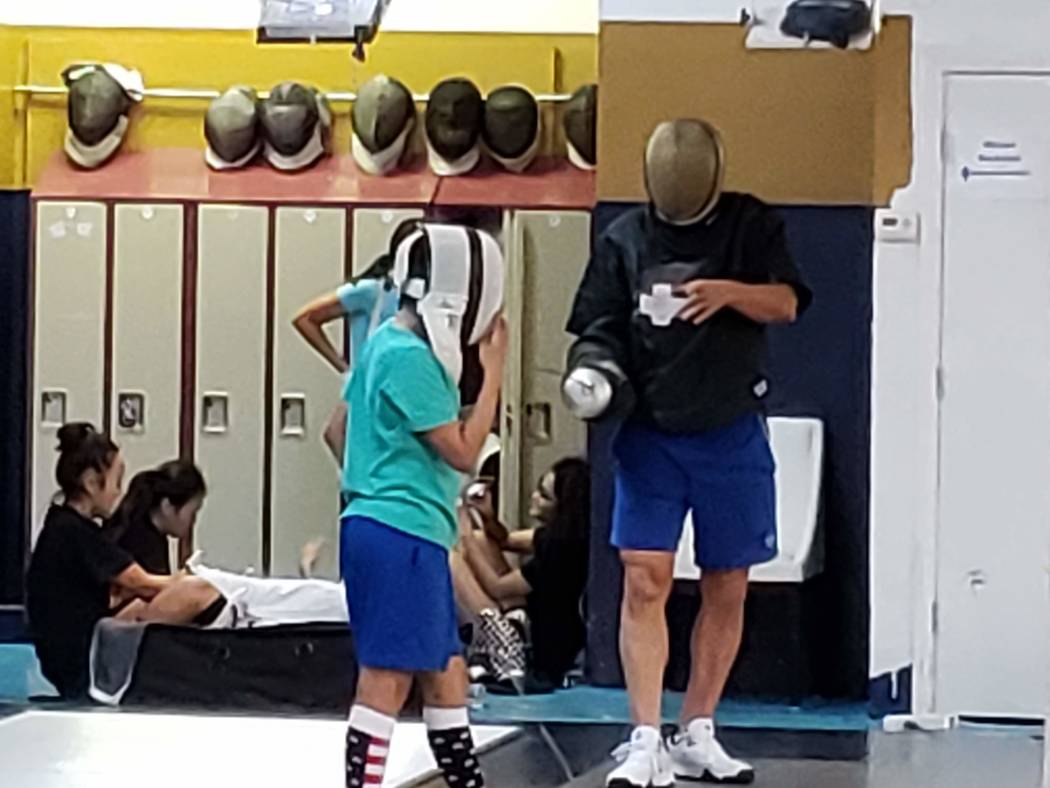 Battle Born Fencing Club had 37 members as recently as 2013, but the number has tripled in the five years since.
The club, in a strip mall near North Rainbow and West Charleston boulevards, has more than numbers to show for its progress; it sent four competitors to the Veterans World Championships, a fencing tournament that began Oct. 8 in Livorno, Italy.
Walter Dragonetti, who lives in Summerlin, is competing in his 11th world championship event, after winning an individual gold in 2017 and competing on seven world title teams. Sean Ameli, a cardiologist in Summerlin, is in his fifth world meet, Henderson resident Evan Ranes in his fourth and Amy Montoya of Las Vegas in her second. Montoya also was part of the 2013 world-champion team.
"International competition is a big thing; doesn't matter if it's for cadets, juniors, seniors or veterans," said Battle Born coach Yves Auriol, who is in the sport's hall of fame. "This World Championship competition in Livorno is significant."
A fifth Las Vegan is competing in Italy: Red Rock Fencing Center director Frank Van Dyke, who lives on the west side and was on the 2013 world championship team, is on the squad.
Fencing is a nonlethal sword fight, and points are awarded when a competitor makes contact with the opponent. Battle Born charges $175 per month for those who sign up long term or $205 for those who go month to month.
Competitors qualified for Italy during national championships July 1-9 in St. Louis.
Battle Born had 45 competitors at that tournament, which drew about 5,000 fencers. Eleven Battle Born members won medals, including four golds.
"You've got dedicated coaches," Dragonetti said. "You've got dedicated competitors. You've got dedicated parents. Everyone has a passion for it, loves it.
"It gets in your blood."
Even so, Dragonetti said he was skeptical about the club's growth when he arrived about five years ago.
"I didn't think we could bring the (numbers) up, but they went right through the roof," he said. "We kind of leveled off here now, but we're starting to grow a bit little more."
Contact Mark Anderson at manderson@reviewjournal.com. Follow @markanderson65 on Twitter.
Results
Walter Dragonetti won a silver medal in the men's age-60 epee and gold on the men's team epee at the Veterans World Championships in Livorno, Italy. For more results, click here.