Summerlin festival exhibitor pursued painting in her 40s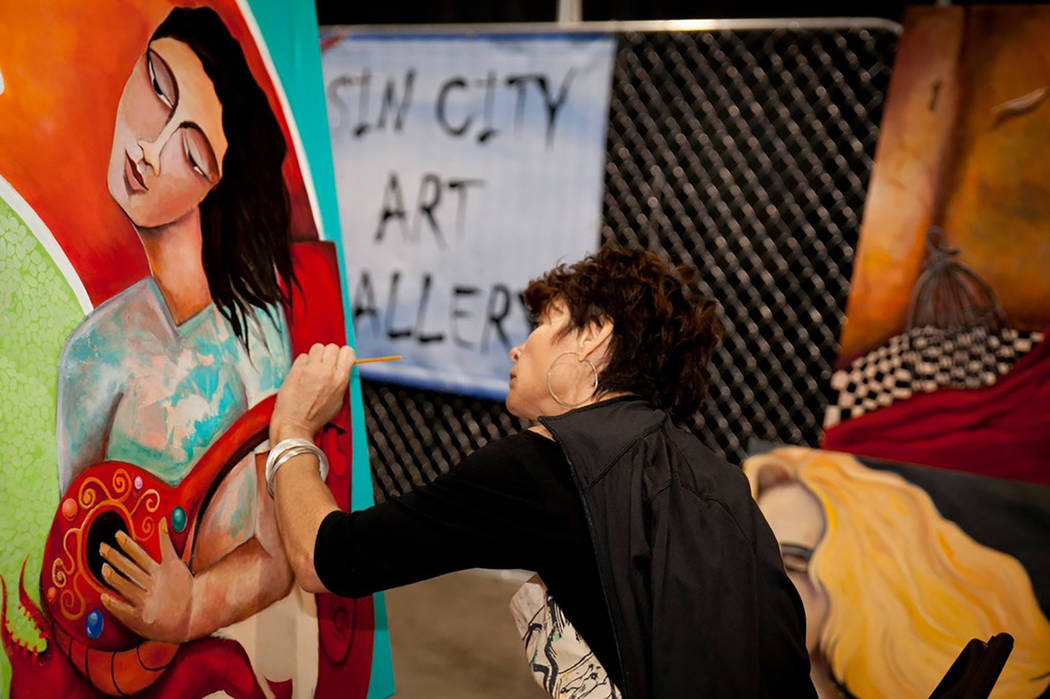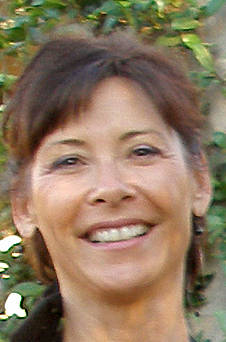 Niki J. Sands had no formal art training when she embarked on her journey to become a painter over 10 years ago, but she'd come to appreciate art at an early age.
"My first encounter with art was when I was 3 or 4," said Sands, 58. "My mom had recently bought brand new walnut tables — those mid-century ones. She'd left me alone by them, just for a few minutes. After a while, I called her in the room and told her to look at my picture. I'd scratched out a whole scene on the side of it with a bobby pin."
Sands would eventually pursue her passion in a less destructive way. Diving deeper into the arts scene once she moved to Summerlin from Detroit in 1996, she frequently visited Las Vegas-area libraries and museums for inspiration. She taught herself to paint by reading art books and said she's inspired by artists Pablo Picasso and Frida Kahlo, as well as Latin jazz music and her Greek heritage.
Sands, who's now based in Henderson, is among hundreds of artists whose work is set to be featured this weekend at the annual Summerlin Festival of Arts in Downtown Summerlin.
"This event means a lot to me," she said. "I've participated for about six years. Even though it's an art fair, it's a fine-art fair, and it's no different than if you were going in a fine-art gallery. This is a way for people who typically wouldn't visit galleries to enjoy art in a laid-back environment — a way for parents to introduce art to their children."
A few artists will conduct live demonstrations, including Darren Kensington, a custom jeweler who owns Lyght Fine Art & Jewelry in Summerlin. He'll weld metal jewelry, using hammers and a blowtorch.
"I just want to make sure people understand that this isn't something you order," Kensington said. "It starts off as a piece of raw material and then gets transformed into a finished product right in front of you. It's truly handmade at that point."
For Sands, sounds are vital to the creative process.
"Music has a lot of influence on what I'm going to paint," she said. "I can't explain it. It kind of just leads my hand."
Contact Mia Sims at msims@reviewjournal.com. Follow @miasims___ on Twitter.
If you go
What: Summerlin Festival of Arts
When: 10 a.m.-5 p.m. Saturday and Sunday
Where: Downtown Summerlin
Numbers: About 100,000 people visited last year, said Howard Hughes Corp. representative Jenni Pevoto. About 40 percent of this year's exhibitors are local, she added.
More information: summerlin.com/festivalofarts