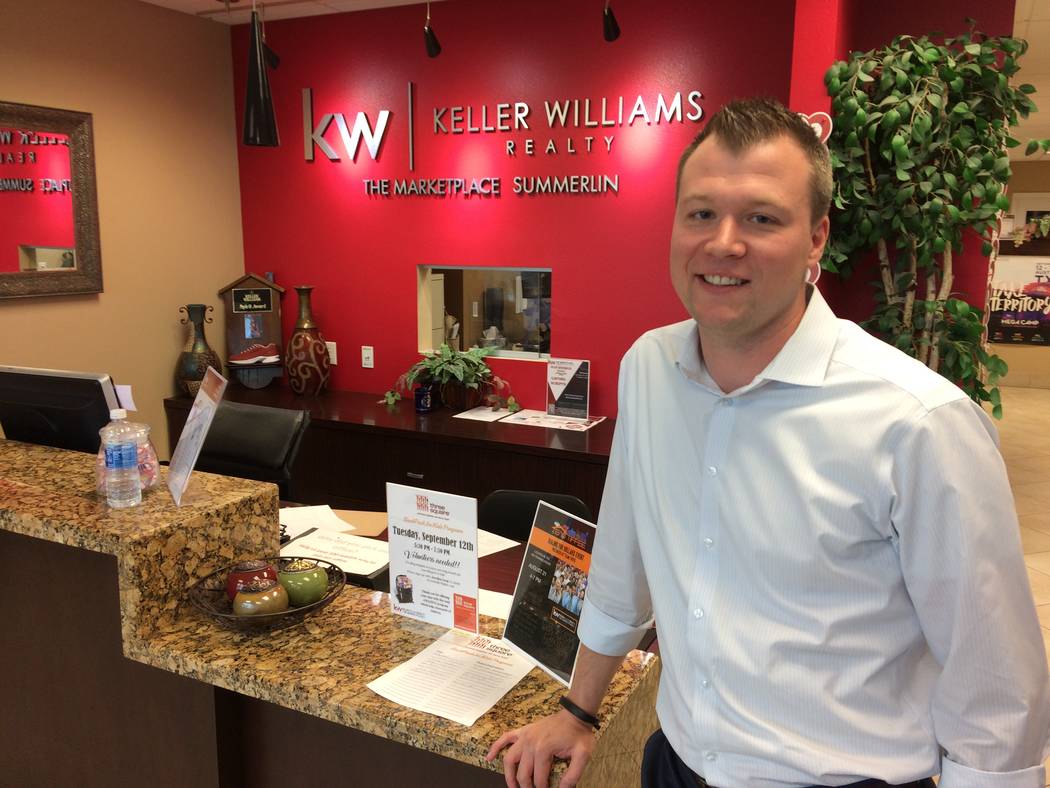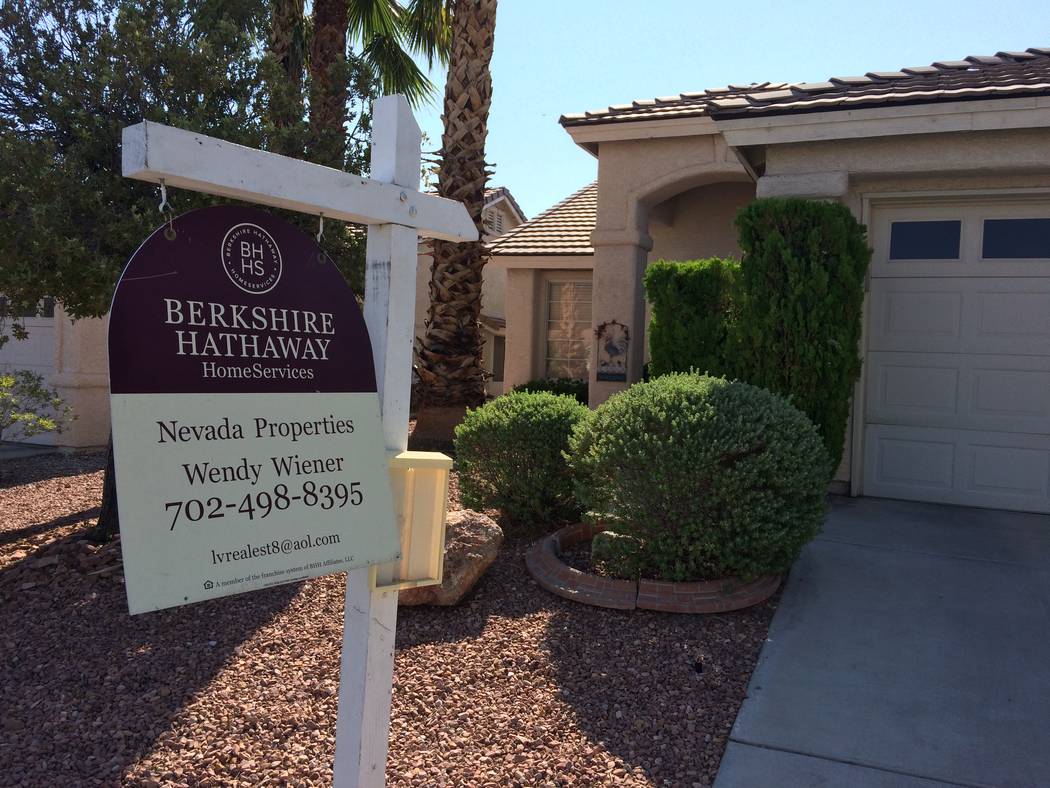 Location, location, location. Those are the three most important words in real estate. But in Summerlin, it's also about availability.
The Greater Las Vegas Association of Realtors reported the median price of existing single-family homes sold through its Multiple Listing Service in September was $265,000, up 13.5 percent from September 2016. The median price of local condominiums and town homes sold in that time was $140,000, up 21.7 percent from the same time last year.
"Our inventory is low," said David Tina, owner of Urban Nest Realty and president of GLVAR. "Normally, we're looking at a six-month inventory, and we have a 45-day inventory. So, there's not as much choice out there. Not to say that houses aren't selling. We're actually going to sell, as a community, as a city, more houses this year than we have in the last five years, so our supply is growing but our demand is outpacing that."
Homes and condos continued to sell faster than last year at this time. In September, 82.9 percent of existing local homes and 87.6 percent of existing local condos and town homes sold within 60 days. That compares with one year earlier, when 76.1 percent of existing local homes and 77.3 percent of existing local condos and town homes sold within 60 days.
Most homes, 68.3 percent, stayed on the market for 30 days or fewer, with 14.6 percent of homes selling between 31 and 60 days.
Almost 70 percent of homes on the market are in escrow within 30 days, Tina said.
The fastest he has seen a Summerlin house sell: "Within hours," he said. "If it's priced right. That's dictated by price. Anything remotely close to $300,000 is going to have multiple offers … five to eight offers and it's gone."
Jamie McKee and her husband bought their south Summerlin home 21 years ago. She renovated the house in 2007 but said it needs updating again, especially if they move. They are not looking to sell, but she said neighbors have sold their homes.
"They're selling at a good price now, but when people buy them, they totally renovate them. They're ripping out everything," she said. "You'll see the big dumpsters out front. Our next-door neighbor, after he bought the home, he totally gutted it. Now, it's totally gorgeous. "
Tina said that "if someone is willing to do the work of a renovation, they're probably going to get multiple offers, whereas someone who's not, it may sit on the market for 90 to 120 days." Similar homes just two or three lots apart may sell for a $100,000 difference in price for that reason, he said.
John McNamara has been a Realtor for 12 years and arrived in Las Vegas in 2009. He said the pro sports teams arriving in Las Vegas and Nevada's permissive cannabis regulations are making the city an attractive place to live.
Buyers are mostly looking for a three-bedroom home with an open floor plan, he said. Many want properties to be updated and modern-looking.
"You want buyers to be focusing on the amenities of your home and not your stuff," McNamara said. "The market's so hot right now, you don't need to be putting money into it to get it sold. If your property is priced correctly of this market, it's selling in week, if not days."
Contact Jan Hogan at jhogan@reviewjournal.com or 702-387-2949.
By the numbers
By the end of September, the Greater Las Vegas Association of Realtors reported 4,969 single-family homes listed for sale without an offer. That's down 33.1 percent from one year ago. For condos and town homes, the 680 properties listed without offers in September represented a 41.4 percent drop from one year ago.