Summerlin residents making case to allow string lights
Updated July 25, 2018 - 10:04 am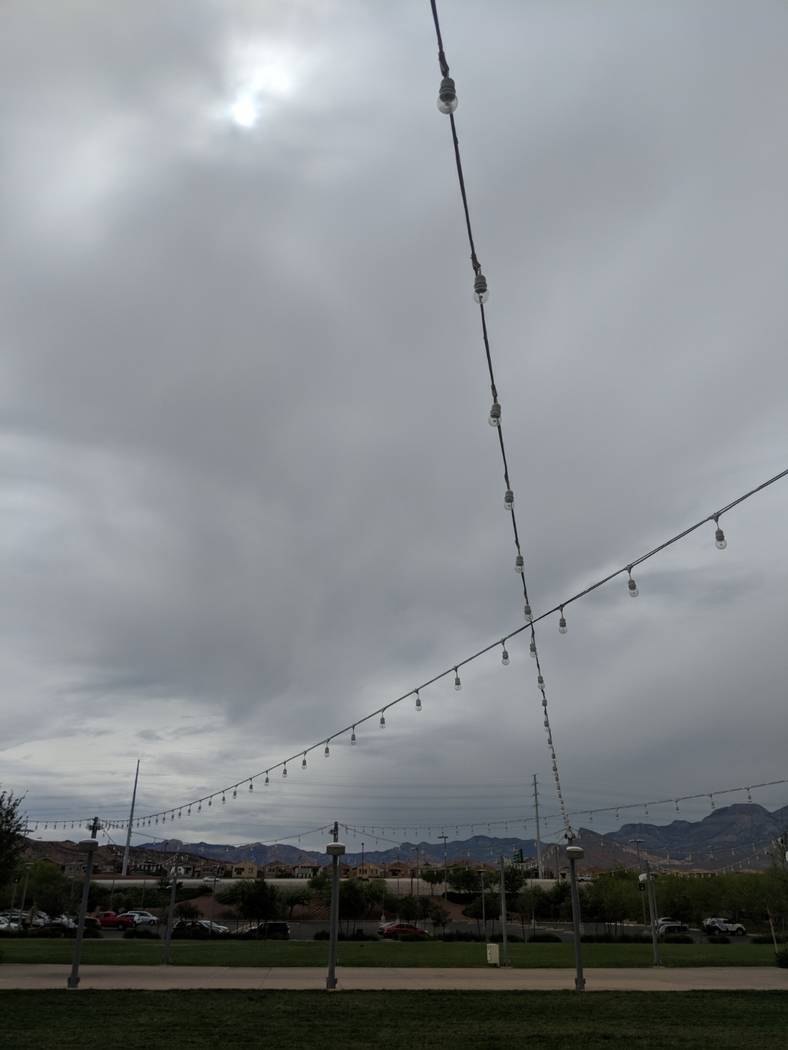 Summerlin has a policy that doesn't allow for permanent string lights in residential areas, but the residents who love them say their exterior illumination is less Clark Griswold and more muted mood lighting.
Summerlin North resident Pat Lebow has several strands of lights strung over his backyard, and in April he and some neighbors received notices that their lights needed to come down, he said.
Lebow left them up, and another notice followed with a notice of a $100 fine attached. Similar string lights hang in Downtown Summerlin, Lebow noted.
"If they're saying they look unsightly, why are they hanging them in literally the centerpiece of the community?" he said.
Permanent bistro-style lighting isn't allowed in Summerlin's residential areas, but the string lights can be hung temporarily for events, Howard Hughes Corporation spokesman Tom Warden said.
The elected Summerlin North HOA board sent the issue to the community's design-review committee, which met this month. As a result of that session, a town hall meeting on the issue is being planned, Warden said.
"They want to hear from residents, see what's on people's minds," Warden said.
Lebow also pushed back against the argument that the lights are a fire hazard; unlike Christmas lights, his lights are intended for outdoor use, he said.
Resident Matthew Evans created a poll about string lights, which he pushed out through the online platform Next Door, and took it door to door. More than 93 percent of the 272 people who responded said they were fine with the lights, he said, adding there were 17 nos and two maybes.
"If 94 percent are saying we want this and to have a conversation and vote on it, why is that not being brought to the table?" Evans said.
Evans has string lights on his property, but they're wrapped around the patio, not strung overhead. He hasn't received a notice from the homeowners' association. He was going to string some overhead but has been waiting to see the outcome of the next association board meeting.
"If it's 3 a.m. and you see a big, bright light, I understand that being frustrating," Evans said. "I don't see that being an issue with string lights."
Contact Jamie Munks at jmunks@reviewjournal.com or 702-383-0340. Follow @Journo_Jamie_ on Twitter.