Summerlin's final stage: When will community be completed?
Updated September 27, 2023 - 5:12 pm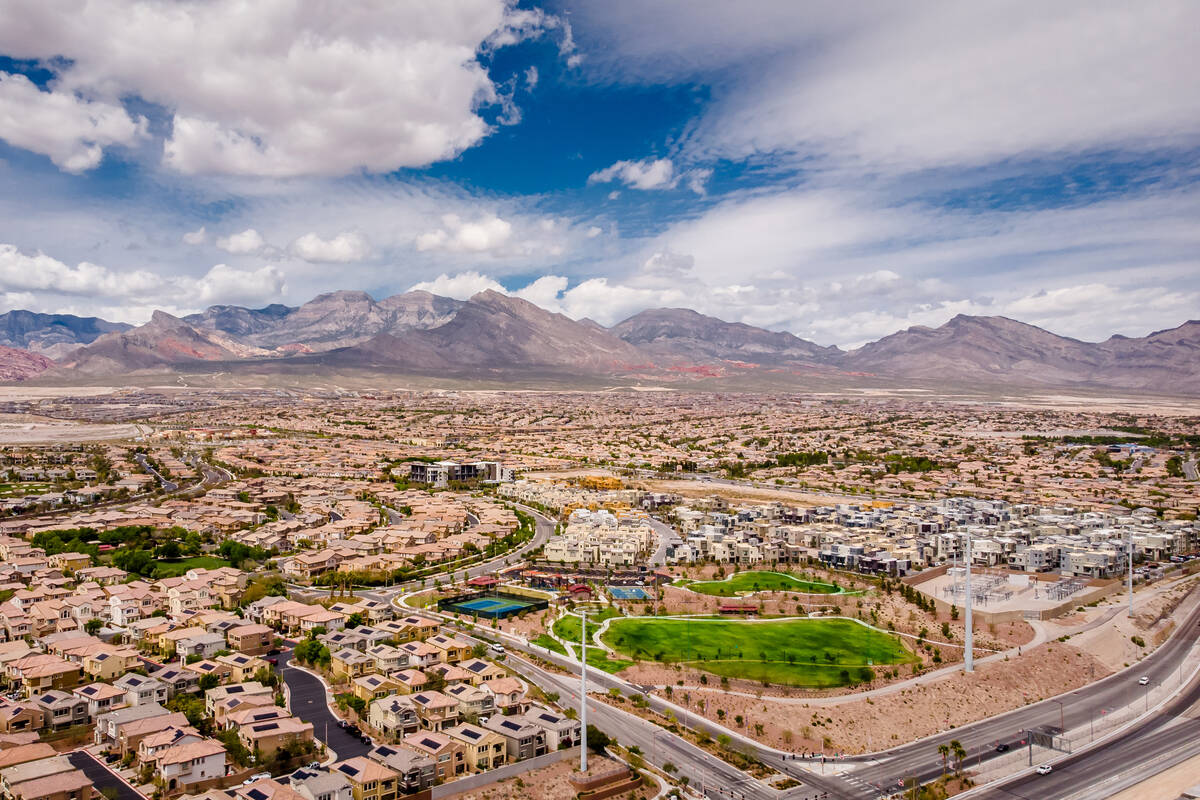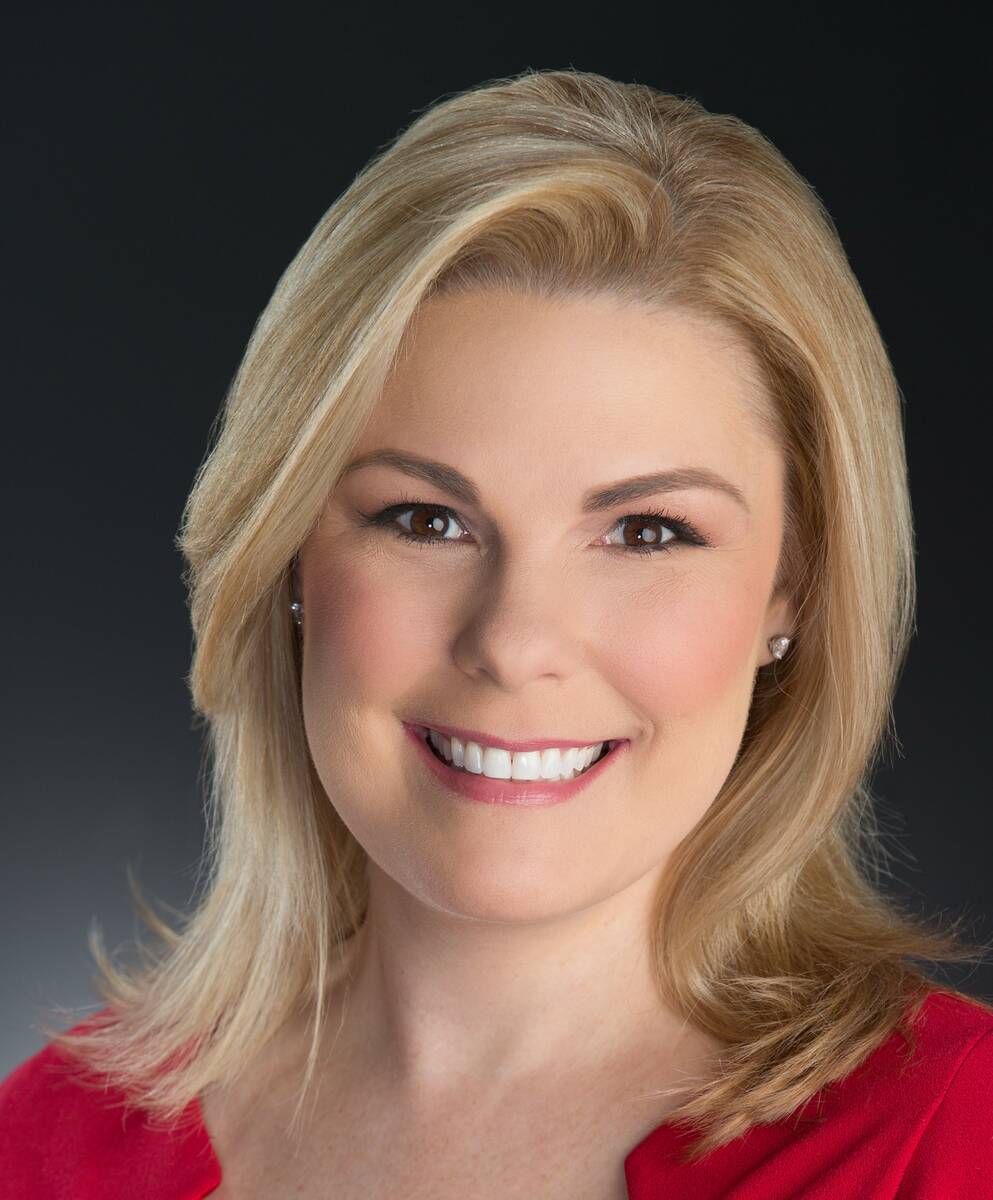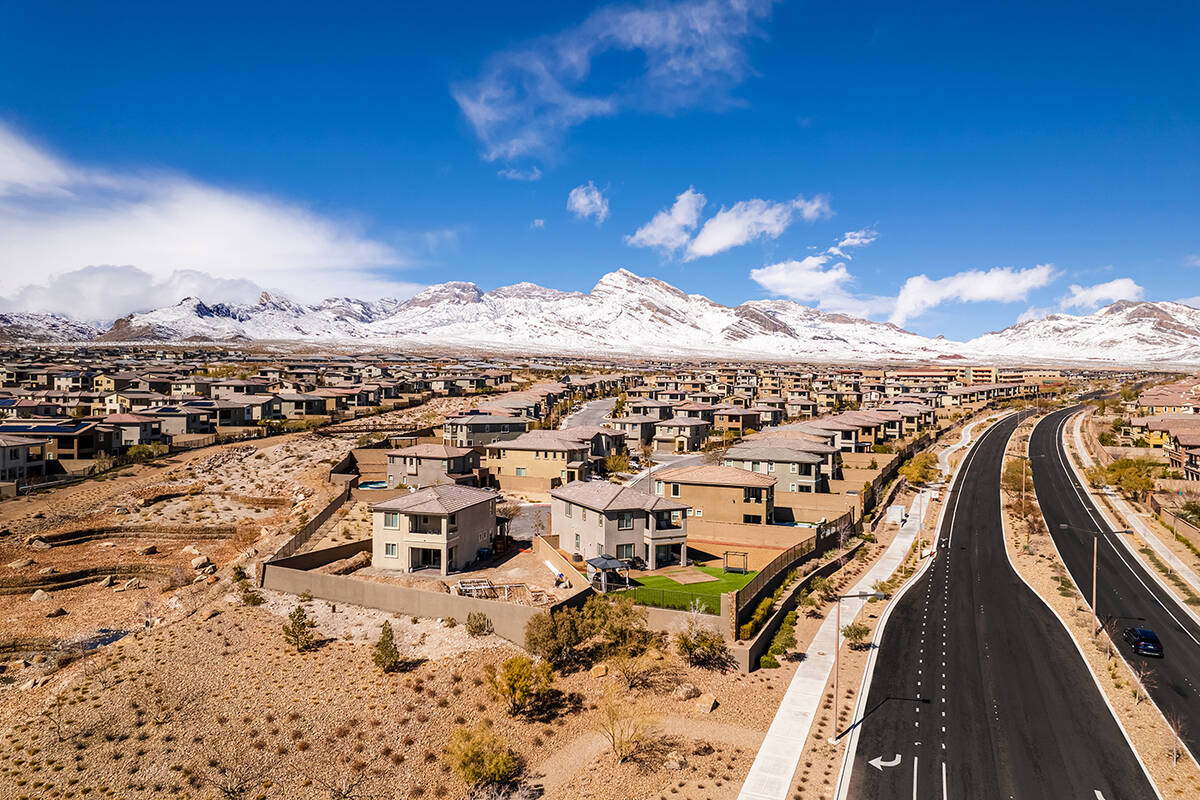 Summerlin is entering its final two decades of development as the master-planned community continues to grow and adapt to a changing Las Vegas Valley.
Homebuilders working within the community — one of the bestselling in the nation — have already sold 544 new homes this year through the end of June, expecting to sell more than 1,000 by year's end. And about 75 percent of the newly constructed 1700 Pavilion, a 265,000-square-foot high-rise office building in Downtown Summerlin, is leased.
The last major enclave of Summerlin to be developed is Summerlin West, located west of the 215 Beltway and north of West Charleston Boulevard on the edge of Red Rock Canyon. Development is well underway, with two of Summerlin West's four villages (each contain multiple neighborhoods), The Vistas and The Paseos, already built and sold out. The two others, Stonebridge and Reverence, are close to being sold out, the developer said.
The developer said homes in 15 neighborhoods within Summerlin West are being sold, with about 4,500 acres left to develop into what the Howard Hughes Corp. — the master-plan developer of Summerlin — calls districts and more neighborhoods. Nine national homebuilders are currently building in the community, according to the Summerlin website.
When will Summerlin be complete?
With approximately 123,000 residents within its 35 square miles — stretching as far north as Cheyenne Avenue and south to South Fort Apache Road — Summerlin commands the highest home prices in the valley. The median sale price for a home in Summerlin in August was $580,000. That's well above the $379,000 average sale price of a single-family home in the Las Vegas Valley for the same time period and above the average sale price for a home in Henderson, which currently sits at $485,000, according to Redfin, a national online real estate brokerage.
Summerlin is far from just being houses. The community includes 7 million square feet of office space, more than two dozen schools, 10 golf courses, more than 300 parks and more than 200 miles of trail systems. The community has 54,000 "rooftops," and the endgame is to be finished within two decades, capping out at 200,000 residents and now encompasses 22,500 acres or 35 square miles, the developer said.
Julie Cleaver, senior vice president for commercial and residential planning for Howard Hughes Corp., said a regular question she receives is, "When will Summerlin be finished developing?"
"We will run out of parcels to sell at some point," she said, adding that it will be roughly 20 years. "It all depends on the market, and it depends on how we as a company want to complete certain areas. Unlike other developers there's not a rush to get things done transactionally, we have a very long-term approach to what we do."
Cleaver said the goal is to create a community that will essentially never be completed and continue to grow and reinvent itself, even when Howard Hughes Corp. has no more land to develop.
How Summerlin was developed
Late American tycoon Howard Hughes' vision of the valley has come a long way since its inception in 1952 when he purchased 25,000 acres in then barren desert for a possible relocation spot for his business dealings.
Now one of the most desired communities in the valley, Summerlin originally kicked off in the 1980s when Howard Hughes Corp. started planning the area's development. Construction officially began in 1990.
Cleaver said the idea behind Summerlin was — and is — to make a consistent community, not a patchwork of homes, developments and construction eras mashing together with no overlying vision.
"I think what it is, is an elevated quality of design," she said as to why Summerlin feels different than the rest of the Las Vegas Valley. "And what we try to be is consistent throughout the entire master plan, so everything gets that level of design and design approach and that touch. You don't want to have neighborhoods that look like the recession of 2008. You're trying to continue that level of design throughout the master plan, whether it was from the early '90s all the way through."
The original vision had trace elements of Midwest and California style, but now Cleaver said Summerlin is all about its local environment. This goes from everything to the sidewalks and streetlights to area decor and, of course, overall home design.
"In the beginning, because you're thinking about living in the desert, it was about trying to create a place that people would feel comfortable," she said. "And as we've evolved, we said, 'Well we've created a destination, we've created a place where people want to come, we wanted people to feel comfortable, and they've moved here, but now what? What really holds people to a place?'"
Cleaver said that attention to detail is what keeps homeowners in the area, and a community that boasts a thoughtfully developed downtown core with applicable amenities in every enclave. She said this even applies to the sidewalks in Summerlin, noting that no detail goes unnoticed.
"Our right of ways end at the back of the curb, but most right of ways end at the back of sidewalks because the sidewalks are attached (to the roads)," she said. "If you look at the city (of Las Vegas), or (Clark County), you'll know you're in the city or the county, but we've detached those sidewalks so you're able to have a ribbon of trees and landscape."
Willing to pay more
Dave Tina, who owns Urban Nest Realty, located just outside of Summerlin, said people are willing to pay more to live within the community's boundaries. He said he lives in Summerlin and has children in school there.
He said Howard Hughes Corp. has a proven track record and a reputation of making good long-term decisions for the community and not biting on short-term development gains.
"If I'm living in Spring Valley and they're planning on putting some big commercial shopping center right behind me, I can't really call anyone or do anything about it," Tina said. "But with them, you know they are looking out for the community and doing the right thing and making sure the right things go in the right places."
Tina, who has been a Realtor in Las Vegas for 24 years, said the long-term strategy has payed off for the company, and Summerlin as a whole.
"They've won the master plan game," he added. "They've proven they will protect the people and the community."
Famous namesake
Danielle Bisterfeldt, senior vice president of marketing and consumer experience for Howard Hughes Corp., said the company's namesake — who died in 1976 — still runs through the veins of the community, and the tycoon's ideals live on to this day.
"Hughes is still very much within that inspiration of the company to be bold and innovative in everything that we're doing and that really did encompass what Hughes did in every business that he touched."
She said Hughes' touch is everywhere within Summerlin, including in the minor league baseball team, the Las Vegas Aviators, which plays in the community's Las Vegas Ballpark, a 10,000-capacity stadium.
"This falls within his love for aviation," Bisterfeldt said. "But we took it even a step further if you look at the team colors, its inspiration from the sunsets that you see here on the west side of the valley, but also the jerseys, so the slanted version of Aviators across the jersey is inspired by the 'Scarface' movie poster of Howard Hughes."
Bisterfeldt is referencing the 1932 film "Scarface," which was produced by Hughes and took its original inspiration from famous American gangster Al Capone.
She said it's these little touches that people who live in the community, including herself and Cleaver, appreciate. Being a family-oriented community, Bisterfeldt said these little touches can end up making a big difference, as a great example is the parks and trails serve a purpose other than the beautification of the area, a testament to the "elevated quality of design."
"So there's a lot of connectivity for schools," she added. "And the idea is we want to keep children off the main roads, and instead they can walk through the trail systems behind the homes that are all intertwined with the schools."
Contact Patrick Blennerhassett at pblennerhassett@reviewjournal.com.