'The most fun person I've ever met': Summerlin school remembers teacher killed on 9/11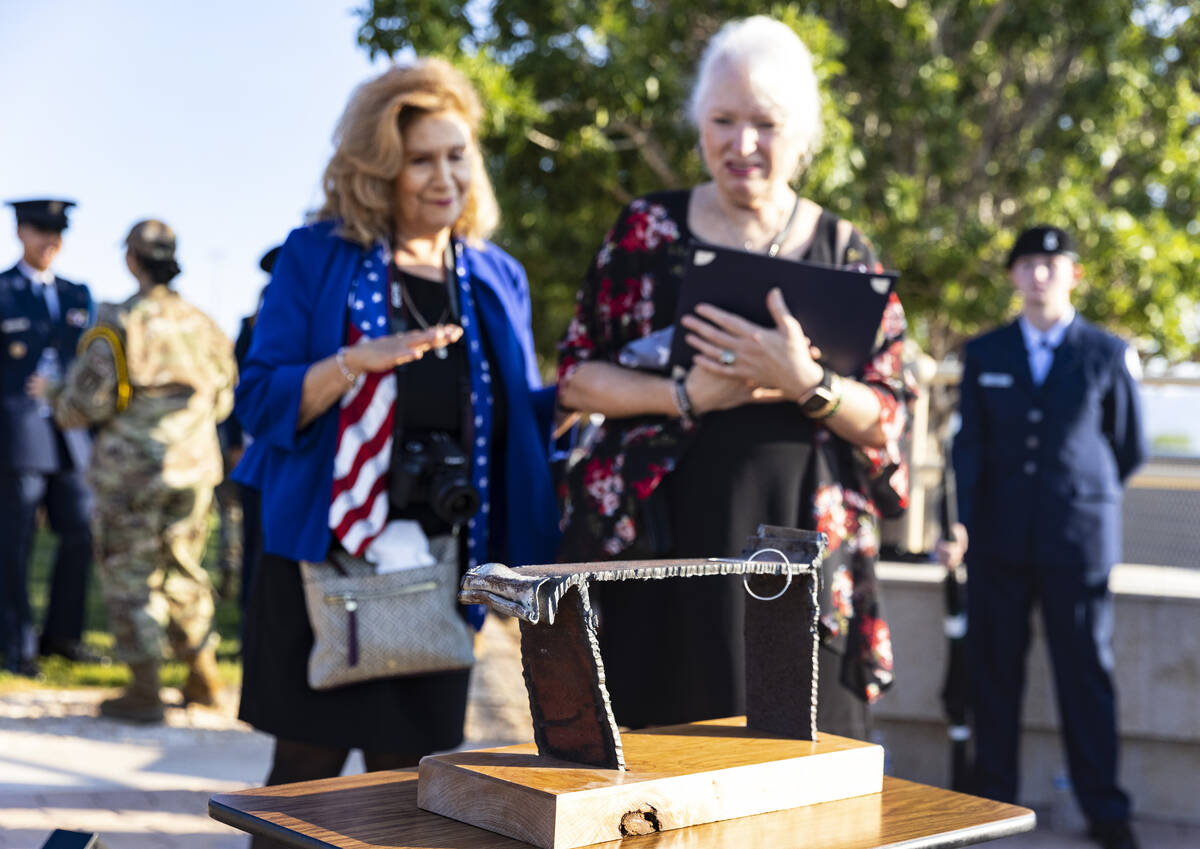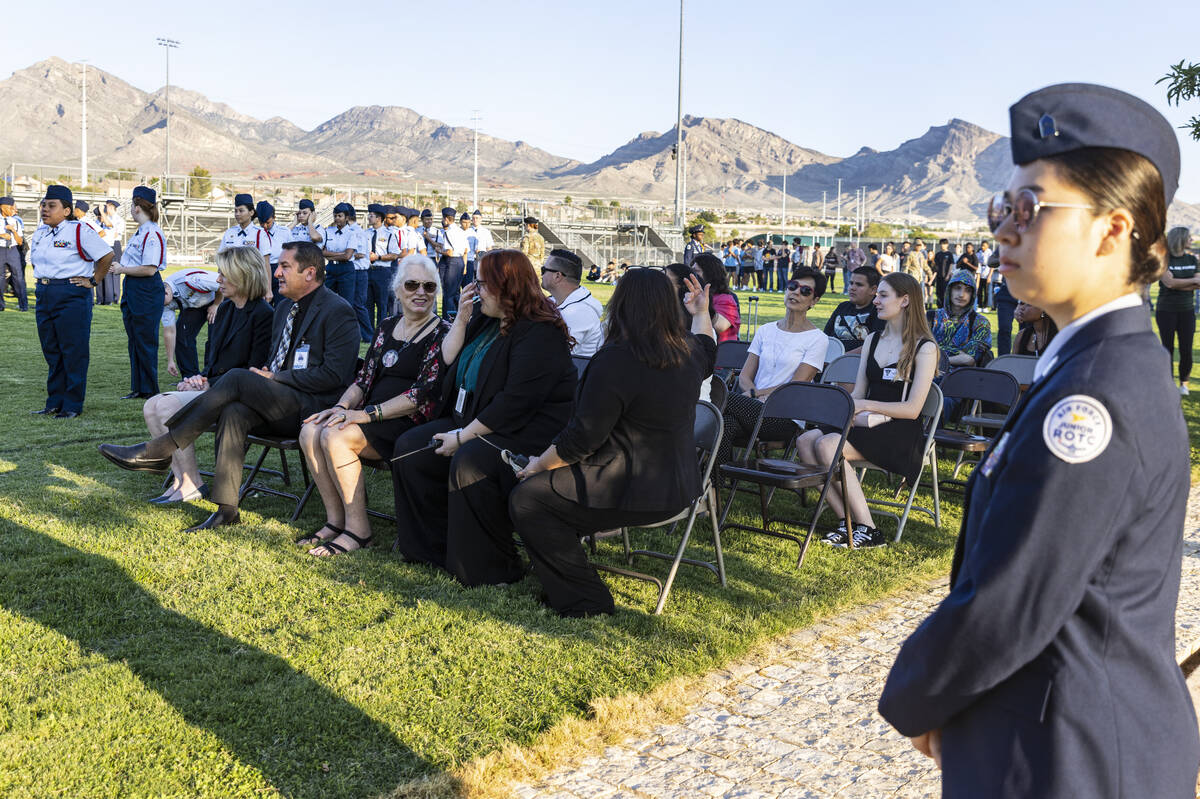 In a solemn ceremony Friday morning, Palo Verde High School remembered a foreign language teacher who died during the 9/11 terrorist attacks.
"Twenty-two years ago Monday, tragedy struck our school and our nation when terrorists attacked our country," said Minji Cho, Cadet Wing Commander in the Air Force Junior ROTC. "Each year we pay tribute to those who lost their lives that day."
German and French teacher Barbara Edwards, 58, was headed back to Las Vegas on American Airlines Flight 77 when her plane was hijacked and crashed into the Pentagon. She was the only full-time Las Vegas resident killed in the terrorist attacks.
Edwards had taken the semester off to recover from a broken arm and was visiting friends and family back east. She was returning to Las Vegas that day to celebrate Gail Fahy's birthday.
"She was a very feisty kind of person," Fahy, who had hired Edwards in 1999, said Monday.
Fahy, who was the foreign language department chair at Palo, said the memorial for Edwards, which includes an inscribed rotunda on the corner of the soccer field, is where Edwards used to stand watching the kids play.
"She was the most fun person I've ever met," Fahy said. "She would come in my classroom after school if I had a bad day and she would just sit on the desk and start telling jokes."
Cho hosted Friday's nine-minute ceremony, attended by about 50. Samson Slade, Cade Chief Master Sgt. in the Air Force JROTC played "Taps," and the Palo choir sang the national anthem. The Junior ROTC presented Fahy a folded flag in Edwards' honor.
A similar ceremony remembering 9/11 was held at Valley High School on Friday morning.
Several teachers chose to bring their students to the ceremony, including English teacher Andrea Resnick.
"When it first happened, the kids were so shook up," she said after the ceremony.
"For so many of them, Barbara Edwards was the first person that they ever lost and she was kind of like a grandmother to a lot of kids. It was very hard for them to have seen their teacher and then she was gone."
Resnick has been teaching at Palo for 26 years, and although her students were born after 9/11, she hopes they never forget the significance of it.
"It's nice to talk about it now, when it's not so emotional," she said.
Contact Sabrina Schnur at sschnur@reviewjournal.com or 702-383-0278. Follow @sabrina_schnur on Twitter.