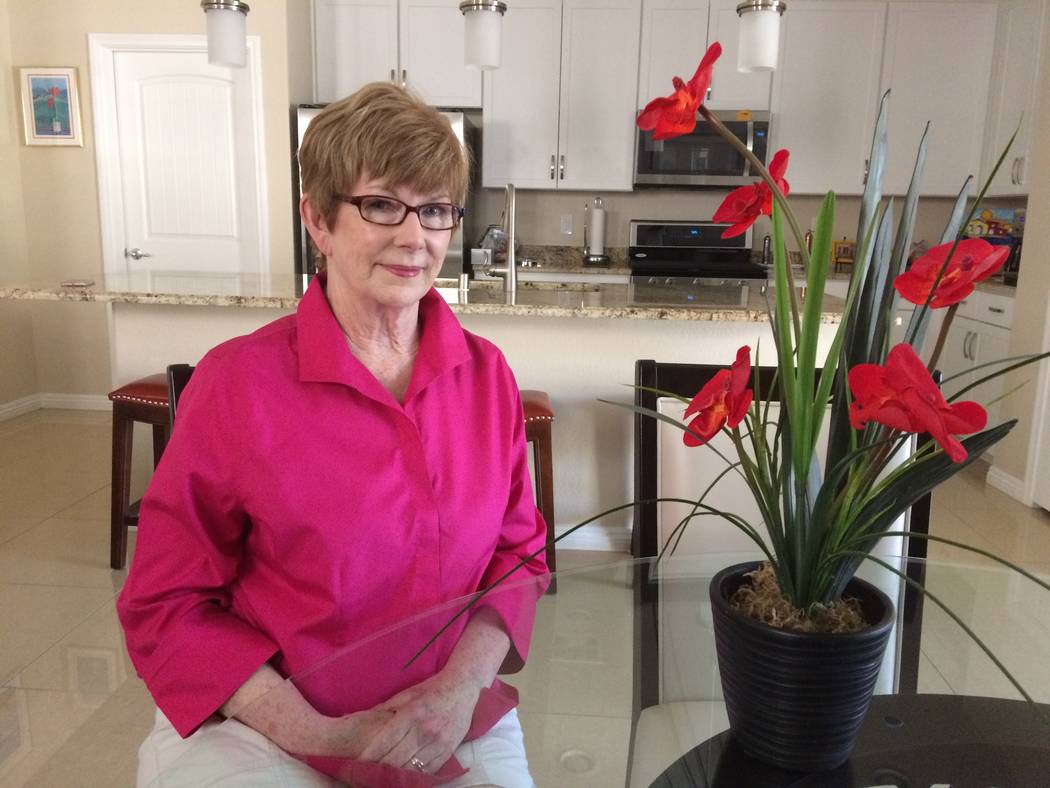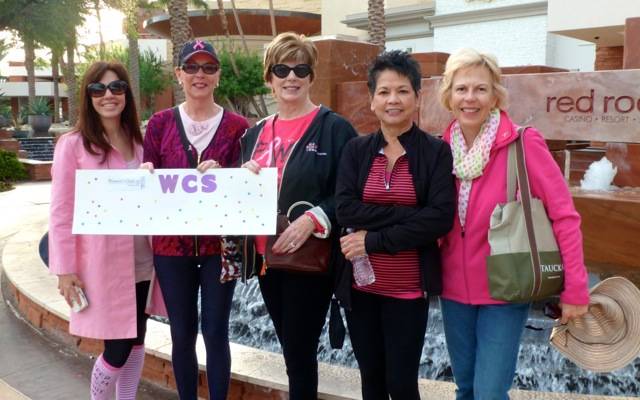 The economy may be rebounding in Las Vegas, but the recession's ripple effects are still being felt by charities, including the Women's Club of Summerlin. The club, whose objective it was to help women and children in need, is folding after 22 years.
"We lost a lot of members (when the economy nosedived)," said Linda Symonds, past president and club adviser who is overseeing the dismantling process. "To meet the mission and do all the things we're supposed to do, we needed a really good-sized club."
Raising money and helping out charities has always taken a lot of hands. The club had membership of more than 200 before the recession; last year it was about 70, not all of them active. The minimum needed, Symonds said, is 100 members, and those would have to be active members who could volunteer at various charity events.
Dues were $50 a year, so that was not a prohibitive factor, she said, especially considering the socialization aspect that the club brought to women.
"The neat thing about the club was that we had all generations, from young women to the older generation and everything in between," Symonds said. "We had a lot of fun."
Launa Ismail was a member for 11 years. She liked that the club had assisted organizations that were just starting, including Shade Tree, SAFE House and a camp for disabled children. She said that she saw the demise of the club as soon as the recession hit.
"There were people who lost all their savings, (members) who had been sitting pretty only to have to suddenly live off Social Security," Ismail said. " … And it was hard to bring in new people, the 20- and 30-year-olds, that we needed to help support it."
Each June, the club held its Dare to Dream fundraiser. At it, Dare To Dream grants, given to women who could prove a need, were announced. WCS awarded 59 grants for a total of $71,000.
"It was real heartwarming," Symonds said of each such event. "Everybody's bawling their eyes out."
Madison Sandoval-Lunn, 26, was a 2016 recipient. The 2014 UNLV graduate who grew up an orphan was looking to further her education by getting her master's degree. She received $2,800 from Dare To Dream, enough for two classes plus fees and materials. She chose to use it for a grant-writing class and another to hone her managerial skills. Those helped her land a job with Foster Kinship, a nonprofit that helps foster children and their relatives.
"Dare to Dream gave me that boost to (follow) my career goals," she said. "Without out it, I certainly wouldn't be in the position that I am today. … Before, I was a case manager. Now, I'm running an entire program."
It was about 2011, Symonds said, when board members were struck by just how much their club was struggling to fill its coffers. People in the community whom they could normally count on to donate were contacted only to learn that they'd already committed to another charity.
"We used to have these charity events where we'd make all this (money) and all of a sudden, it went down by half," she said. "… I don't think we realized the impact that the recession was going to have on our activities. We saw the impact on membership, it went way down, but we didn't realize that the money wasn't out there."
The club had more issues earlier this year when it was time to select a new president. Symonds, with the club 10 years, was the outgoing one. The person voted into the position had to step down, saying the role was too time-consuming. The next person to hold office lasted 17 days. Having no one at the helm was the final nail in the coffin, and the decision was made to fold.
"It was devastating (to come to that conclusion), really shocking," Symonds said. "It just seemed too happen so fast. I was sure somebody was going to step up."
The club leaves behind a notable legacy. In its 22 years, the Women's Club of Summerlin has given $341,000 to other nonprofits and made $220,000 in other donations.
"To think that we might have been a help, to a help a woman make her life better and get ahead to succeed, it makes you feel really good," Symonds said.
Contact Jan Hogan at jhogan@reviewjournal.com or 702-387-2949.
Charitable legacy
Over the years, the Women's Club of Summerlin has given:
$750,000 in cash and goods, all of which were donated to nonprofits that work with women and children.
$73,000 in Dare to Dream Ggrants to 63 women.
Nonprofits supported include:
The Shade Tree
Child Focus
CHANGE
S.A.F.E. House
Baby's Bounty
Nevada Childhood Cancer Foundation Camp Cartwheel
Project 150
Nevada Children's Center
Source: Women's Club of Summerlin