Swastika scratched on student incident inspires proclamation, activism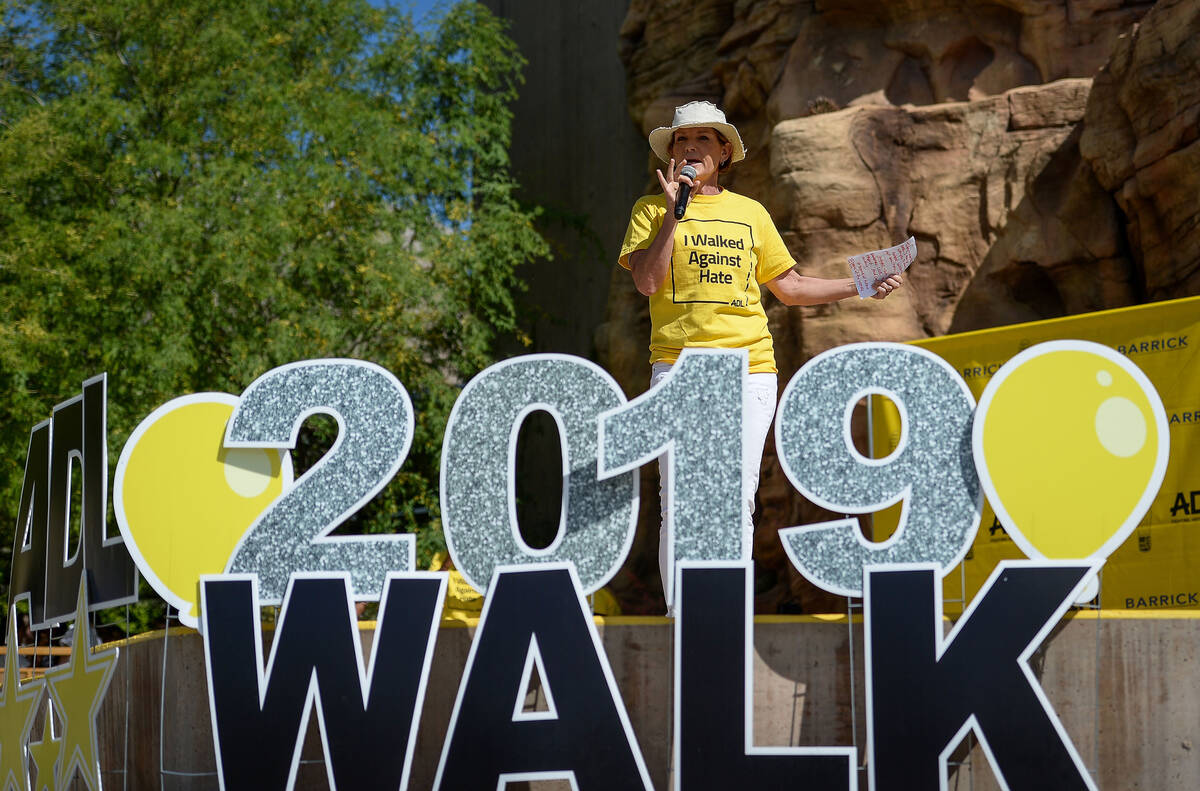 The shocking incident in which a swastika was scratched into the back of a Jewish teenager in Las Vegas last month horrified Adar Rubin.
Rubin is a community organizer with "End Jew Hatred," a nationwide awareness campaign fighting anti-Semitism.
"Horror doesn't even begin to describe how bad it is — it's worse than horror," Rubin said in a phone interview. "Probably one of the most inhumane acts I've seen in most recent cases."
The city of Las Vegas this week joined other local governments declaring Saturday "End Jew Hatred Day."
The proclamation, which was sponsored by Councilman Brian Knudsen, calls for an "urgent need to act against anti-Semitism in Las Vegas and across the country."
Hate crimes against members of the Jewish community have "drastically" increased in recent years, the proclamation says.
The Anti-Defamation League last year tallied 3,697 anti-Semitic incidents in the U.S., or about a 36 percent increase from 2021, and the highest number since the group began keeping track in 1979, according to the organization.
About 30 of those incidents were reported in Nevada, six fewer than 2021, according to a report from the Anti-Defamation League.
"There is no place for hate in Las Vegas," Knudsen wrote to the Review-Journal. "As an elected representative of one of the most diverse communities in America, I celebrate our differences and welcome anyone who advocates for eradicating hate of any community. I love Las Vegas and anyone who calls Las Vegas home."
A 17-year-old Clark High School student, who has autism and is nonverbal, came home with the hate-symbol scratched onto his body, the Israeli-American Council said.
The council said the boy is one of the only students at the school known to wear a kippah, a traditional Jewish head covering.
Clark County School District police took a report, conducted interviews and checked surveillance footage at the school, but could not find images that captured the alleged incident. The FBI's Las Vegas office said it was aware of the incident.
"If during the local investigation, information comes to light of a potential federal civil rights violation, the FBI is prepared to investigate," according to a statement.
School police Lt. Bryan Zink said there were no updates as of Friday, but encouraged tipsters to come forward by calling 702-799-5411. Those within the district who want to remain anonymous could use the SafeVoice reporting system, he said.
The pro-bono Lawfare Project announced this week it was representing the boy's family with legal matters.
Gerard Filitti, the senior attorney with the New York City-based organization, said peddlers of anti-Semitism come from all political leanings.
"This is not a political issue, it's a civil rights issue," he said.
The young, grassroots "End Jew Hatred" organization's mission is to gather support from politicians of both parties and the public to raise awareness and pledge support for the cause. Its website offers material supporters can share online.
Dozens of Democratic and Republican lawmakers have issued proclamations and resolutions supporting a "day of pride, unity, and solidarity with the Jewish community," the organization said.
"We need answers," Rubin said. "Not just from our elected officials, but we also need to take a strong initiative to protect our Jewish community."
Contact Ricardo Torres-Cortez at rtorres@reviewjournal.com. Follow @rickytwrites on Twitter.