10 historical hotel-casino fires on the Las Vegas Strip — PHOTOS
Updated April 14, 2017 - 8:13 pm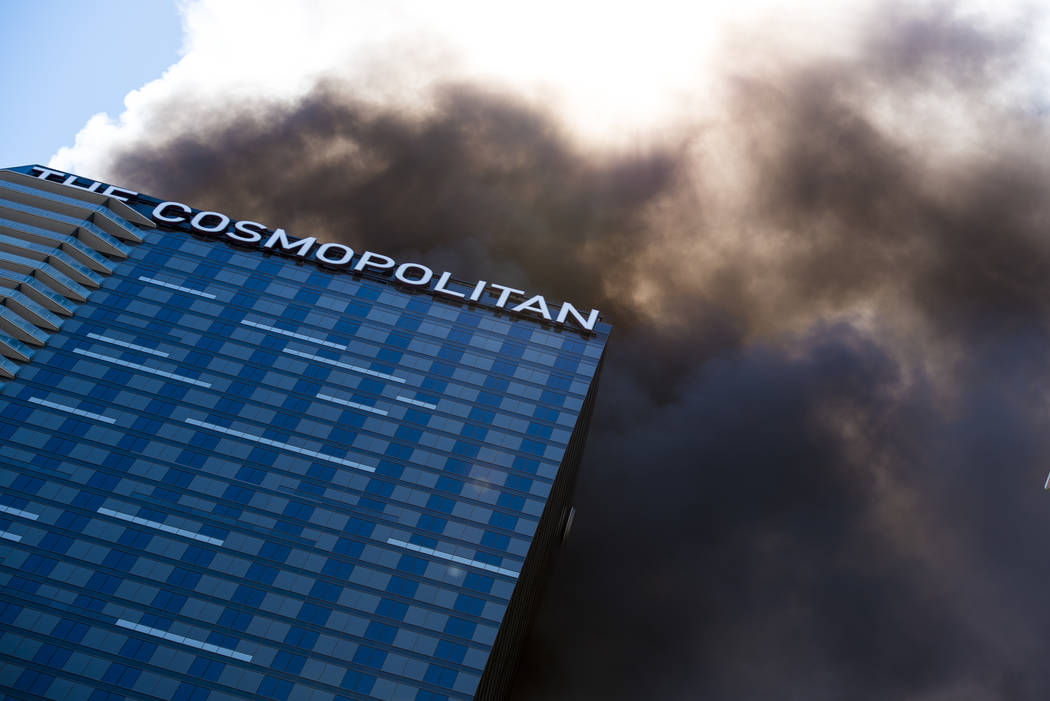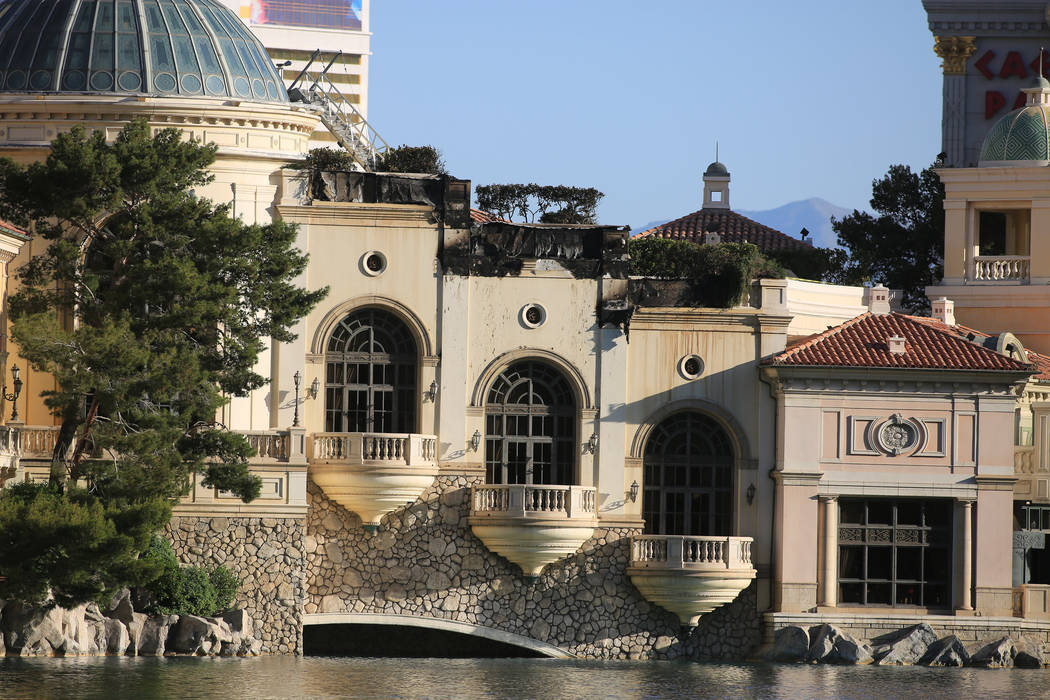 More than 70 firefighters responded to a rooftop blaze at the Bellagio Thursday night, closing part of the Las Vegas Strip and causing about $450,000 in damage. But it's not the first major Strip resort to see flames.
The Las Vegas Strip and environs have seen their share of hotel and casino fires over the decades.
Here are 10 of the most notable:
June 25, 2015 – A fire erupts shortly after noon at the Cosmopolitan's Bamboo Pool, racing across the Strip hotel-casino's 14th-floor rooftop deck thanks to easily burned items such as cabanas, artificial palm trees and decorations. One person is hospitalized for smoke inhalation, and parts of the hotel-casino are evacuated. Damage is estimated at $2 million.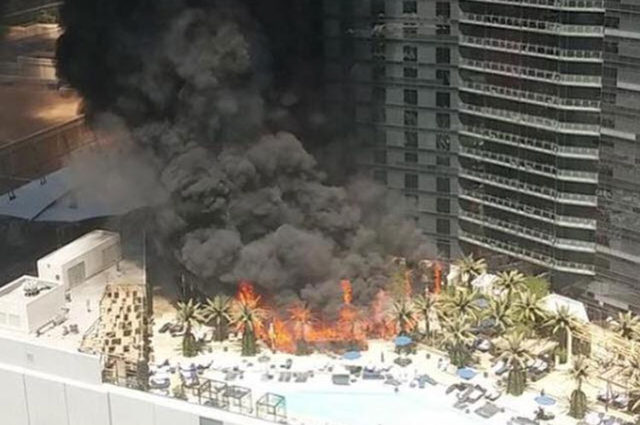 A fire broke out at the Cosmopolitan of Las Vegas' Bamboo Pool area on Saturday, July 25, 2015. (@ccyr17/Twitter)
May 31, 2014 – A blaze that apparently began in a housekeeping linen cart fills part of the Excalibur with smoke. Firefighters quickly douse the flames, and no one is injured. Damage is estimated at $25,000.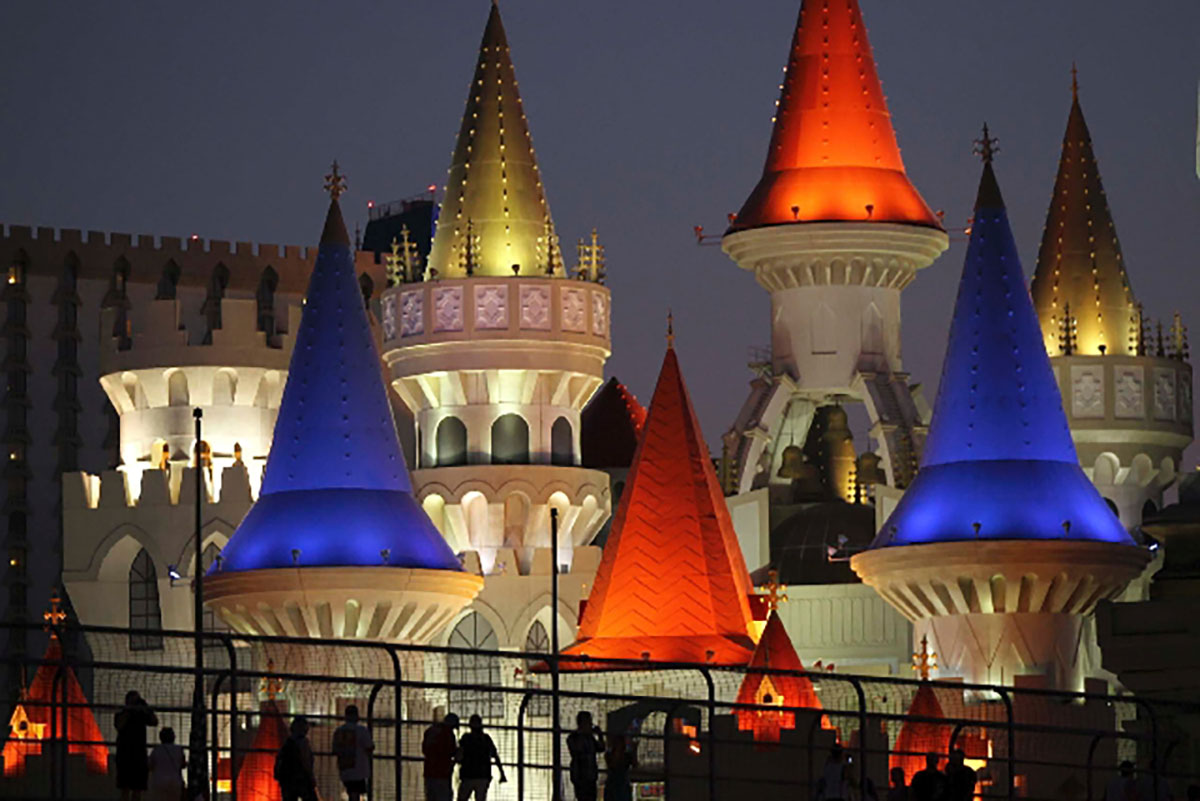 The Excalibur hotel-casino in Las Vegas. (Las Vegas Review-Journal)
Jan. 25, 2008 – Welders working on the exterior of the Monte Carlo casino-hotel accidentally ignite flammable building material known as Exterior Installation and Finish System, or EIFS. The fire scorches the upper floors of the 32-story hotel-casino and force its closure for more than a week. Seventeen people are injured, most of them with smoke inhalation.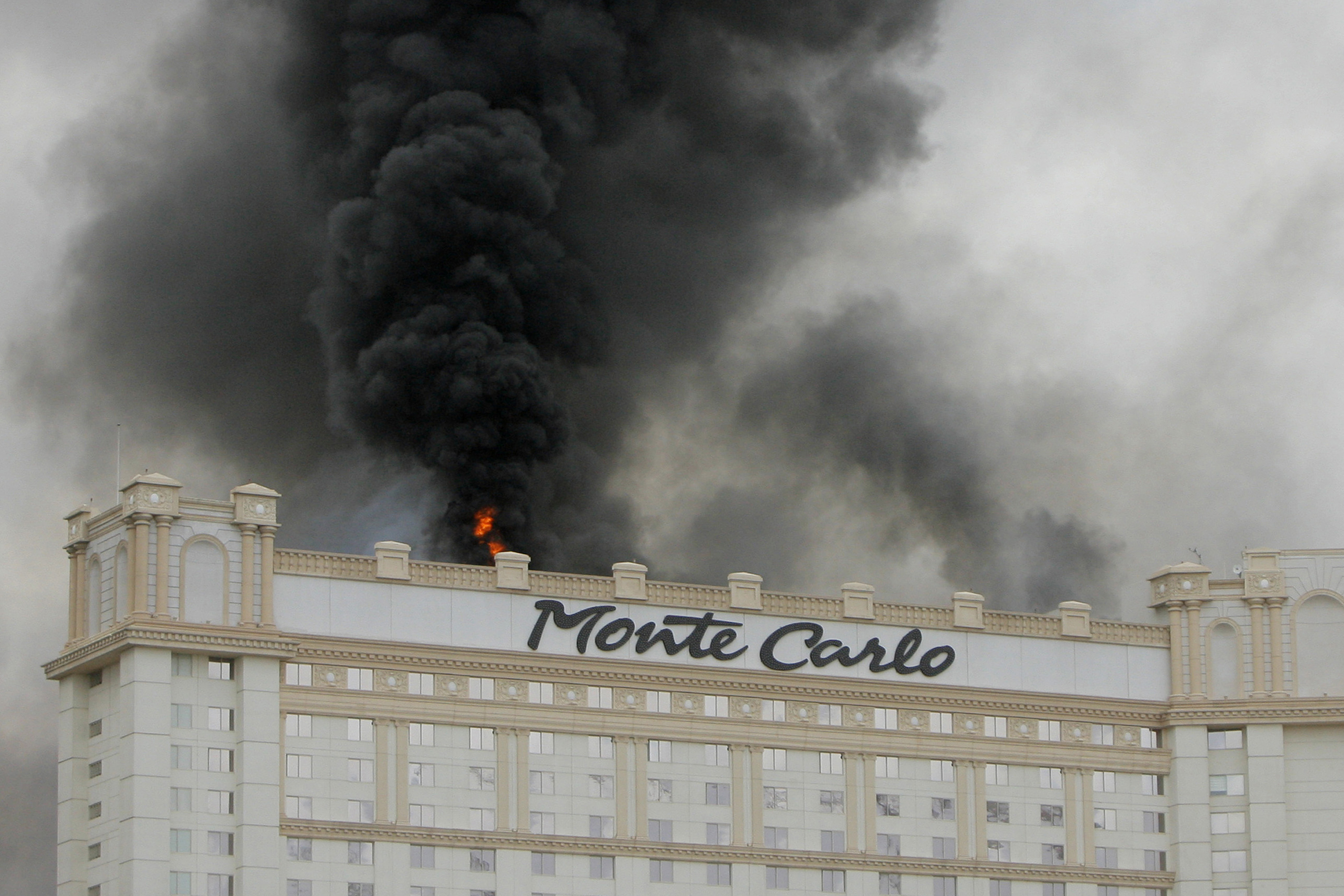 Smoke rises after a fire broke out at the Monte Carlo hotel and casino in Las Vegas on Friday, Jan. 25, 2008. (Jae C. Hong/AP)
Aug.3, 2005 – A late-night three-alarm fire rousts gamblers at the Aztec Inn. The blaze in the vacant motel adjacent to the small casino causes an estimated $200,000 in damage.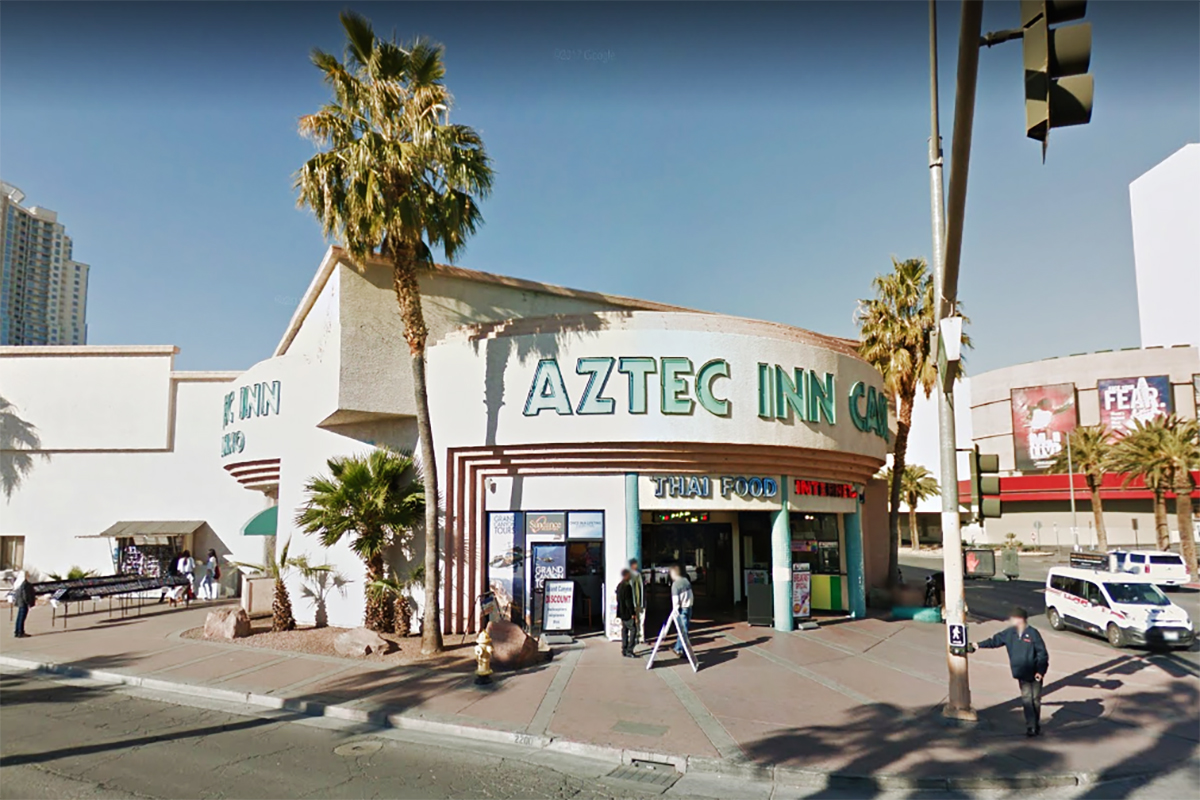 Aztec Inn on Las Vegas Blvd. (Google Street View)
Feb. 18, 2003 – A lit cigarette tossed down a laundry chute is blamed for a smoky fire that forces the evacuation of two upper floors at the Aladdin hotel and casino shortly before dawn. Six people are treated for smoke inhalation.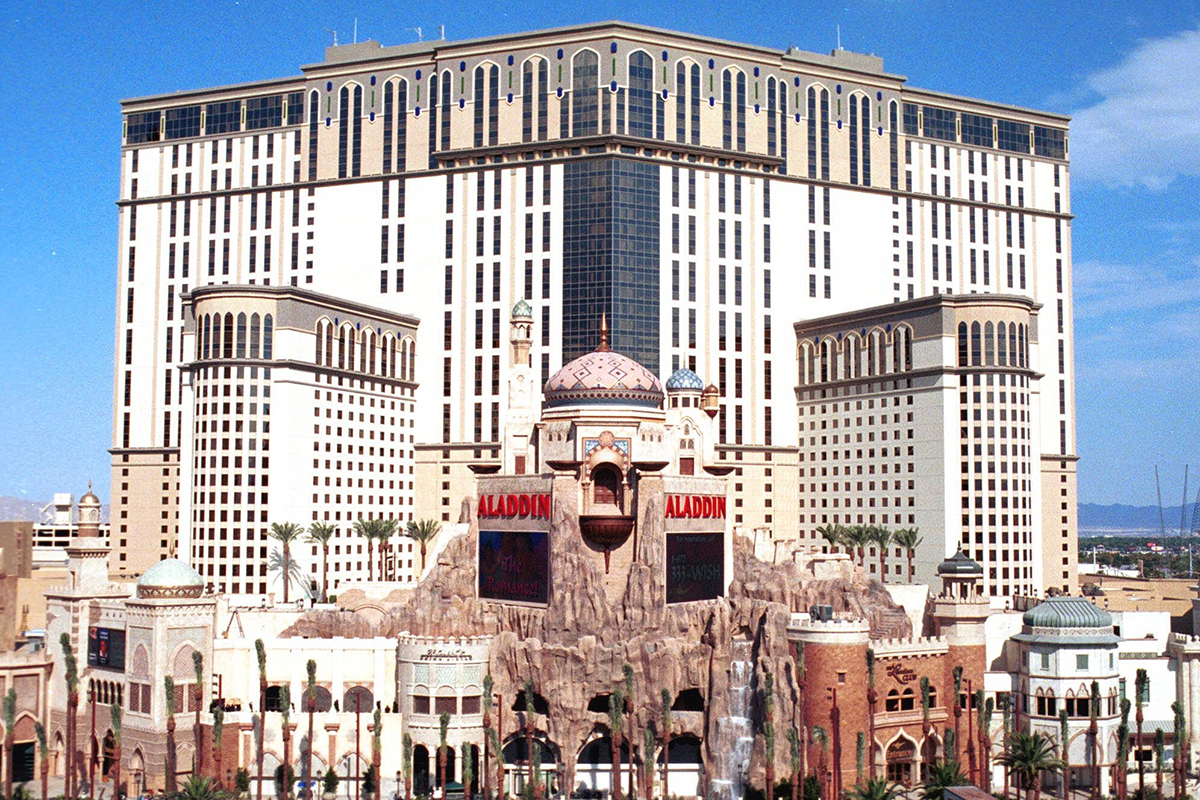 The Aladdin Hotel and Casino is shown during its opening day Thursday, Aug. 17, 2000, in Las Vegas. (Jeff Klein/AP)
Aug. 29, 1993 – Flames lick the sky and rain embers on onlookers as a blaze breaks out in the unfinished Stratosphere Tower. Hundreds of guests and gamblers at the adjacent Vegas World Hotel are evacuated and a construction crane is damaged. No injuries are reported.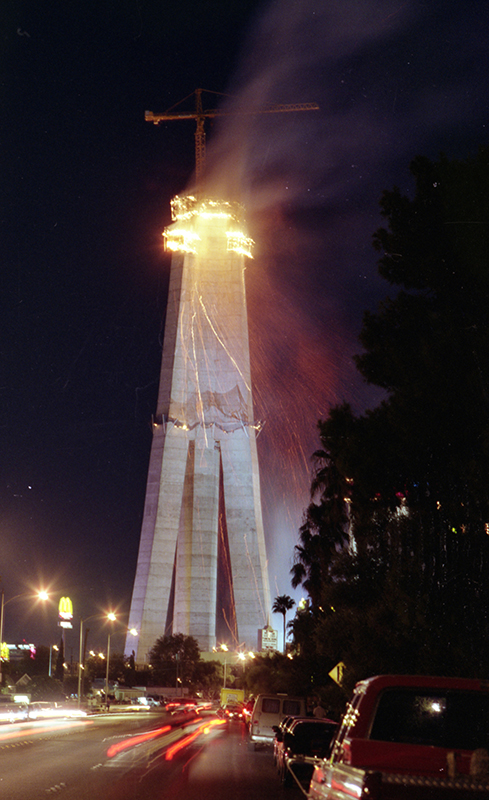 A fire breaks out at the Stratosphere hotel-casino, formerly the Vegas World Stratosphere Tower, while it was still under construction in Las Vegas on Aug. 29, 1993. (Jeff Scheid Las Vegas Review-Journal)
Feb. 10, 1981 – Fire races through the upper floors of the Las Vegas Hilton as the high-rise is being outfitted with more modern fire safety equipment, killing eight people and injuring more than 200 others. Fire officials say lessons learned in the MGM Grand fire enabled them to minimize the toll, however, as they used local TV news to notify people to stay in their rooms and not go out to the halls and stairwells. Investigators later determine the fire was set, and Philip Cline, a troubled 23-year-old room service busboy, is later convicted of murder and arson and sentenced to eight consecutive life terms without parole.
Nov. 21, 1980 – An apparent electrical fault in a deli on the ground floor of the MGM Grand (now Bally's Las Vegas) sparks a fire shortly after 7 a.m. that quickly spreads despite efforts by employees to extinguish it. Responding firefighters encounter a massive fireball upon entering the casino and are forced to retreat outside. Thick smoke from the fire rushes up stairwells and elevator shafts to reach the top of the 26-story hotel tower. Eighty-seven people die – most of them from smoke inhalation — and around 700 others are injured, making it one of the worst hotel fires in U.S. history.
Smoke pouring out of the MGM Grand on November 21, 1980. (Scott Henry/Las Vegas Review-Journal)
Aug. 25, 1964 — Flames on the roof of the Sahara hotel-casino (since reopened as the SLS) send gamblers fleeing into the streets before it is extinguished. Fire officials say the blaze was caused by a welder installing an air conditioning unit.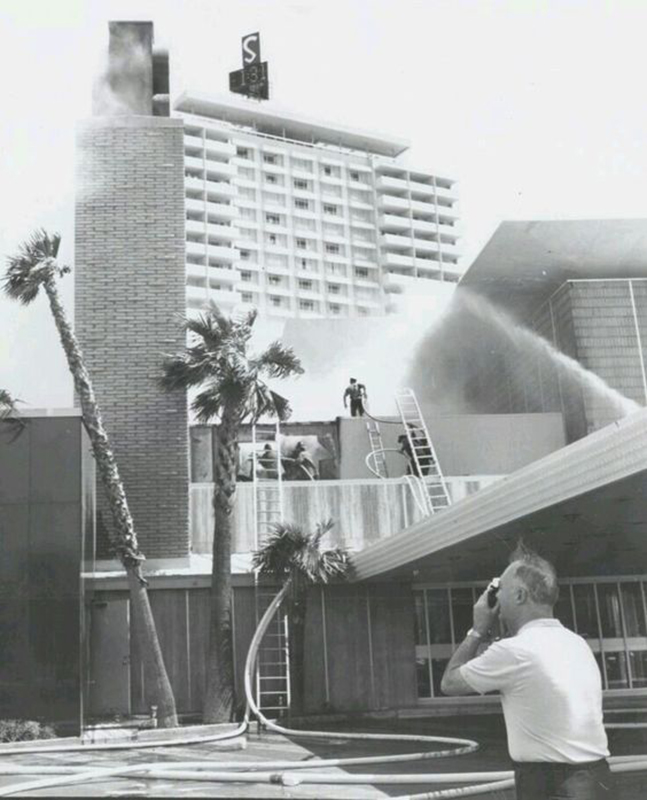 A fire broke out at the Sahara on Aug. 25, 1964. (Nevada News Bureau)
June 17, 1960 – The El Rancho Vegas, one of the city's most venerable hotel-casinos, is destroyed by an early morning fire that breaks out backstage at the Opera House theater and quickly engulfs the low-rise bungalow and its distinctive windmill tower.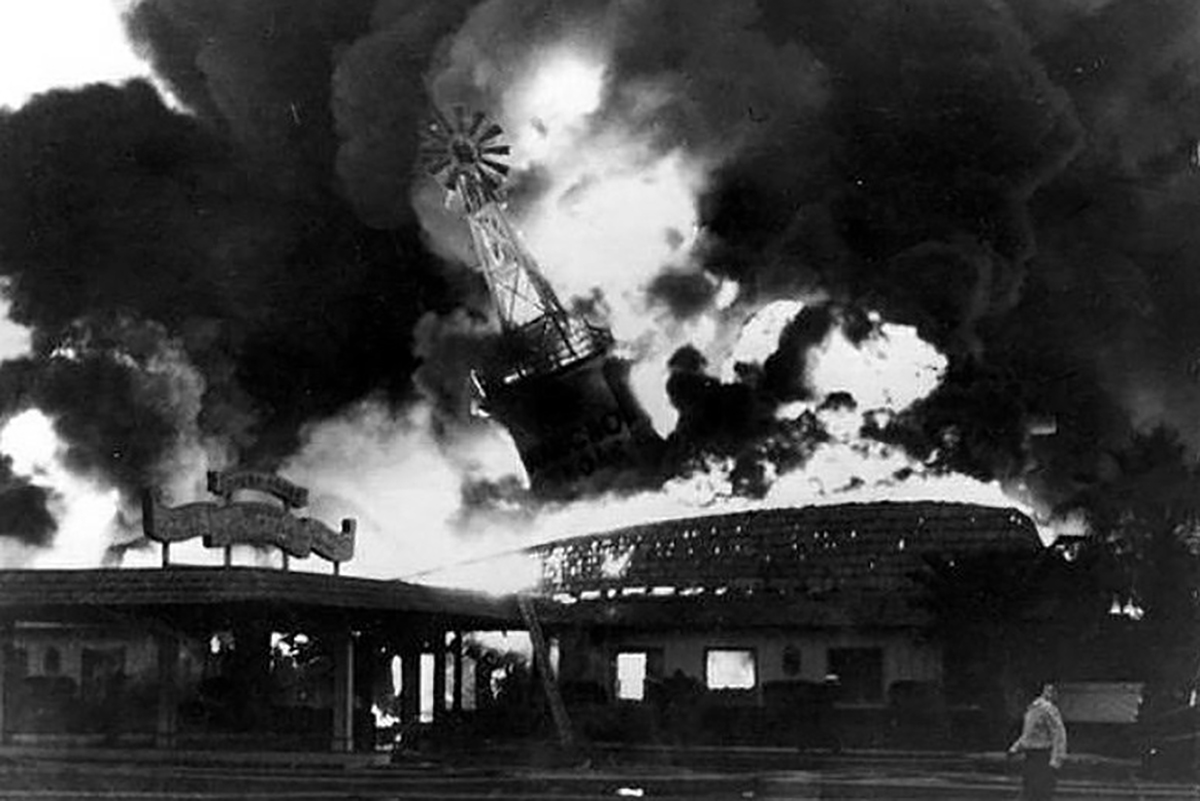 On June 17, 1960, El Ranch Vegas was destroyed by a fire. (@TheMobMuseum/Twitter via Vintage Vegas)