58 crosses and a vigil on the Las Vegas Strip — PHOTOS
October 6, 2017 - 1:33 am
Updated October 6, 2017 - 11:59 am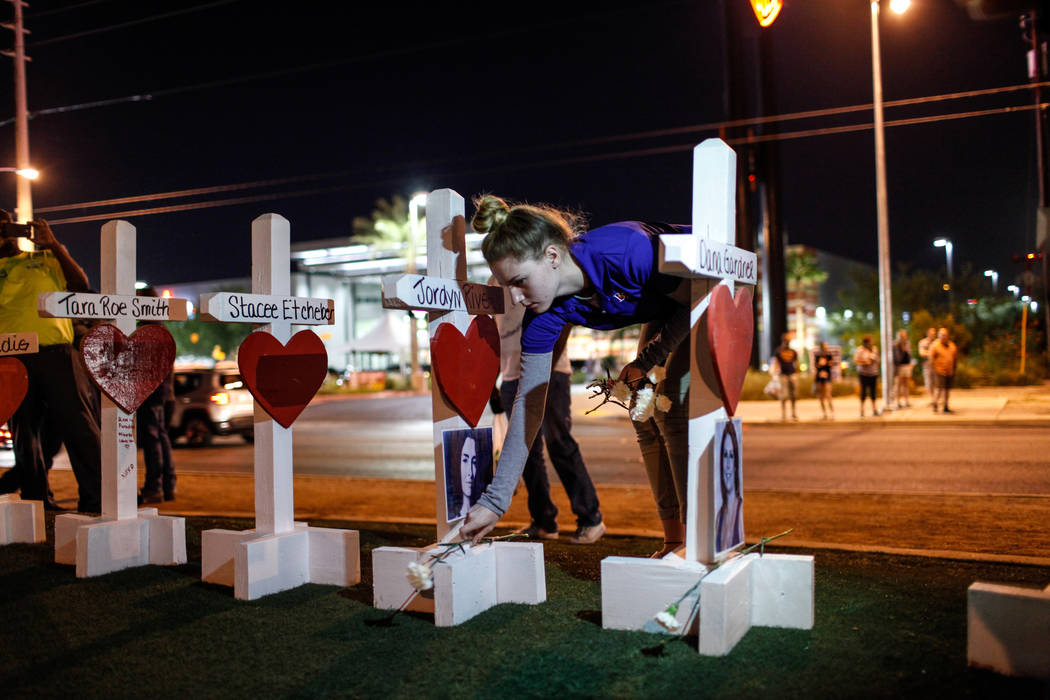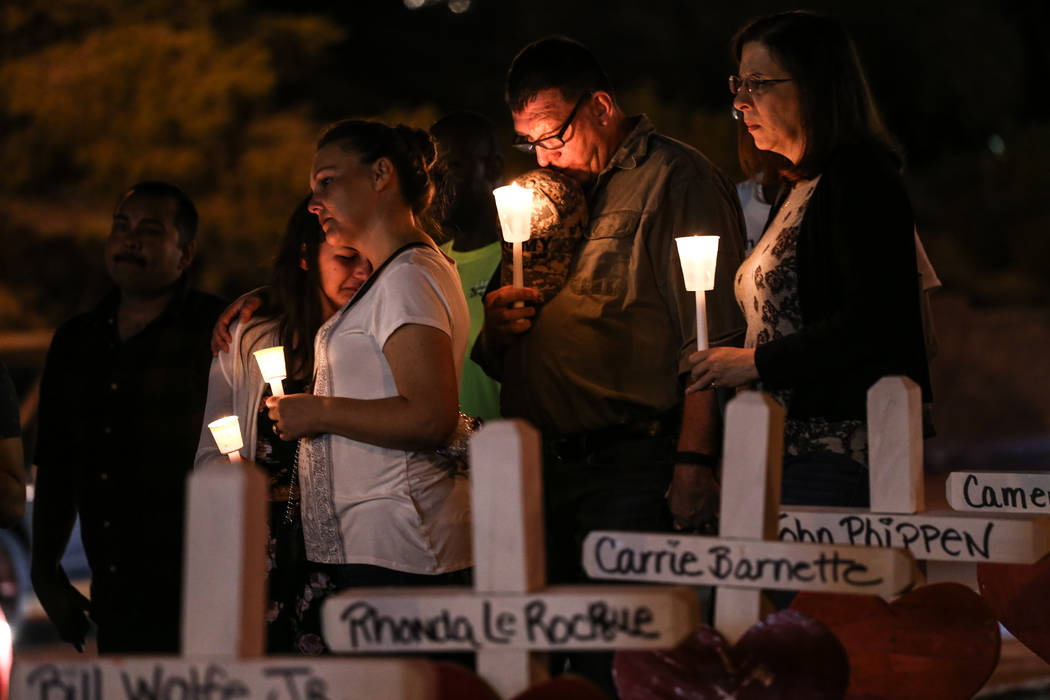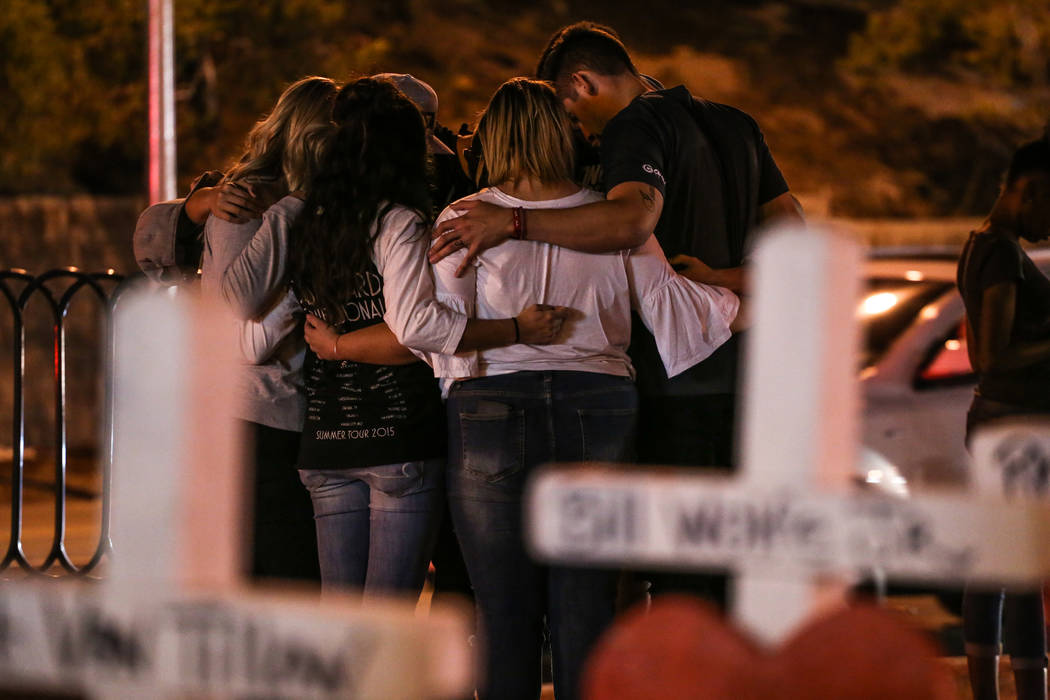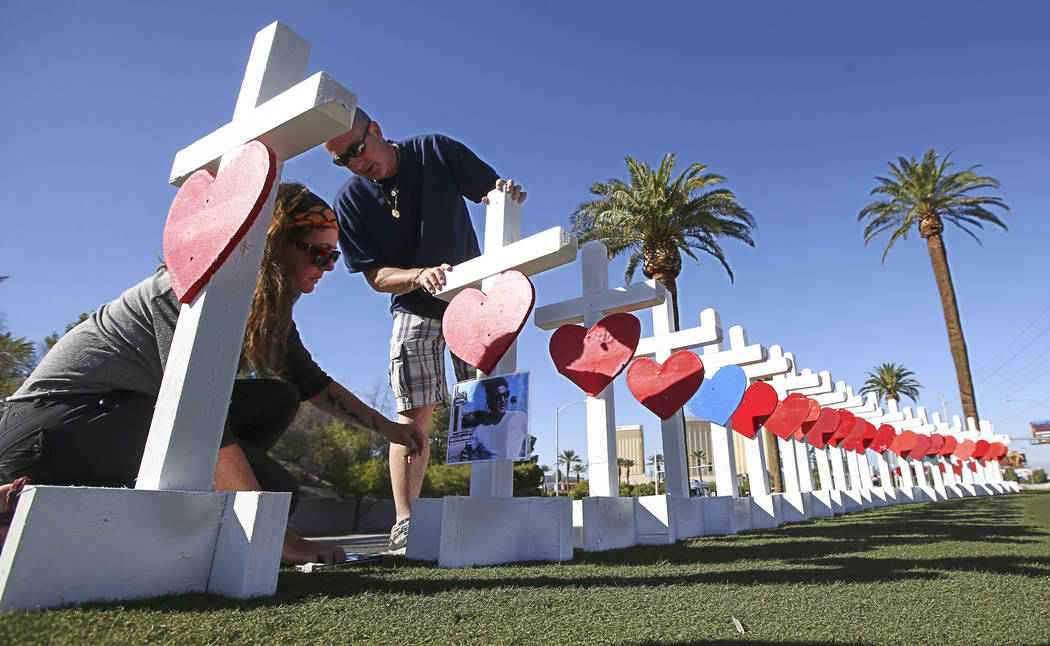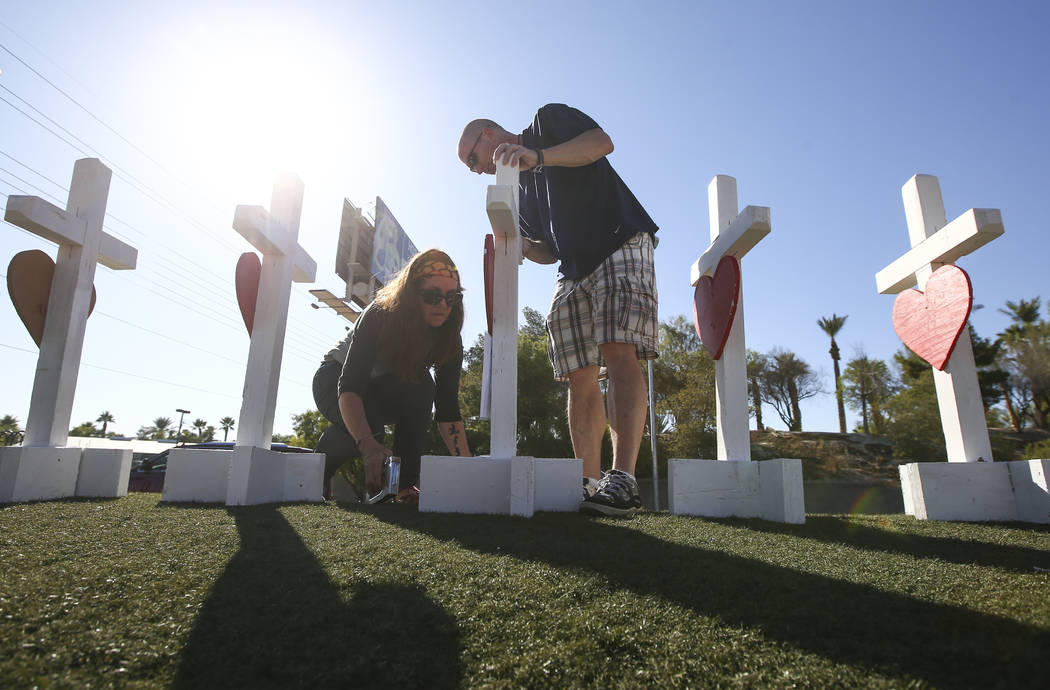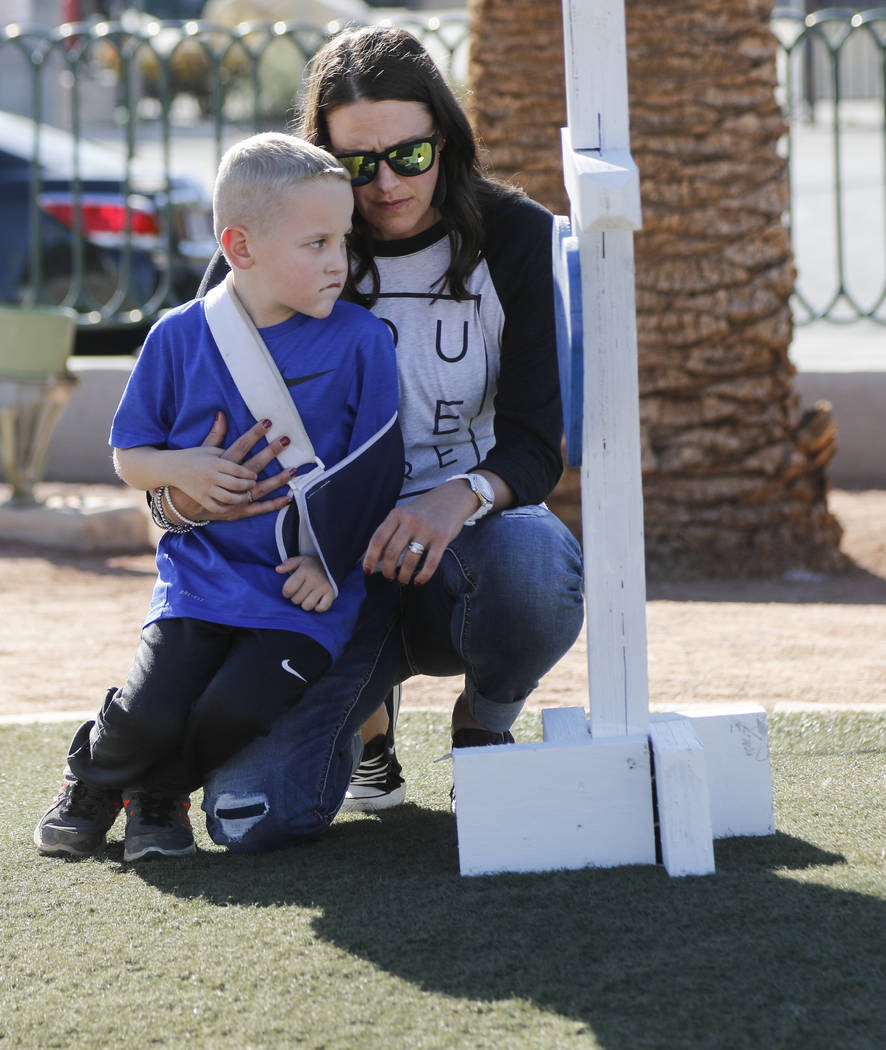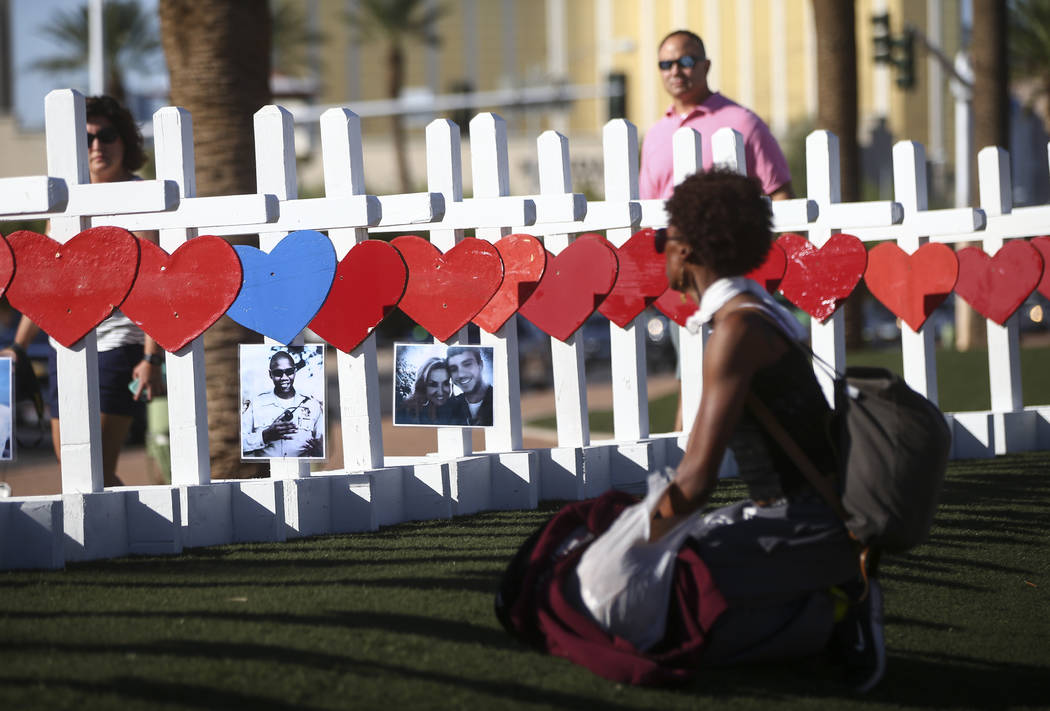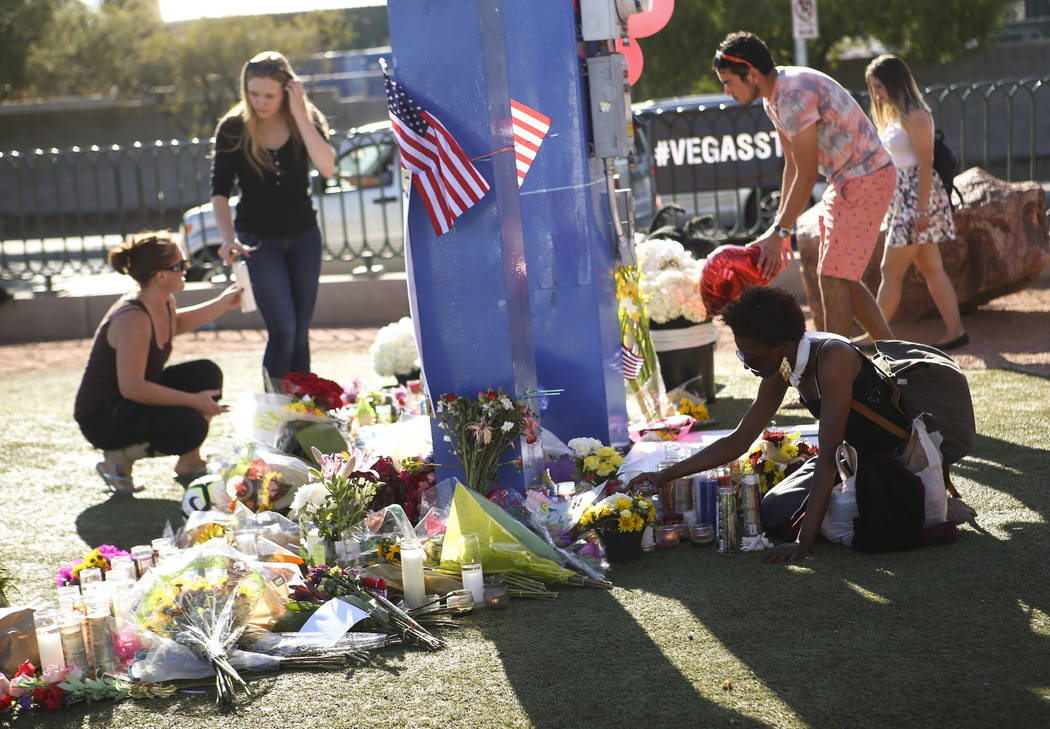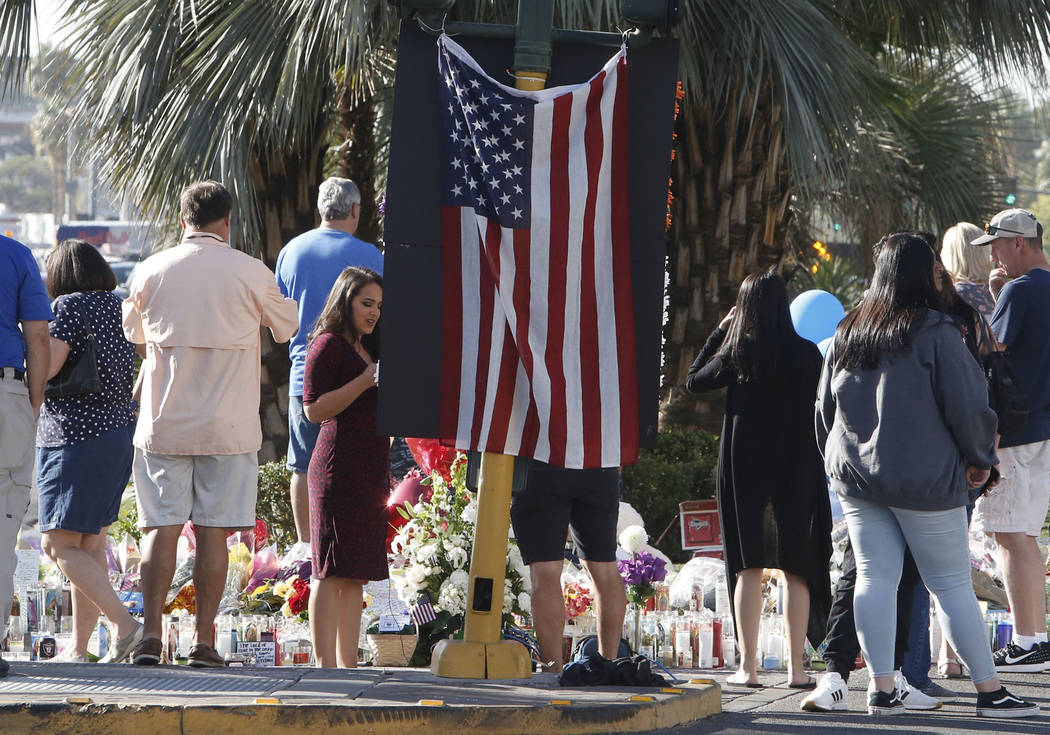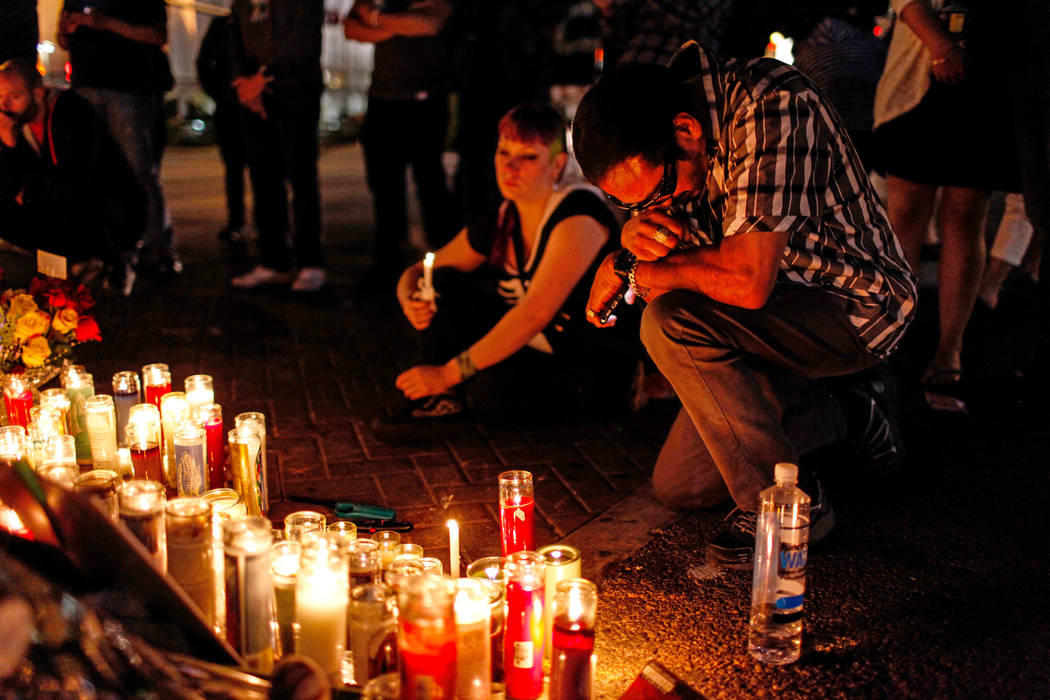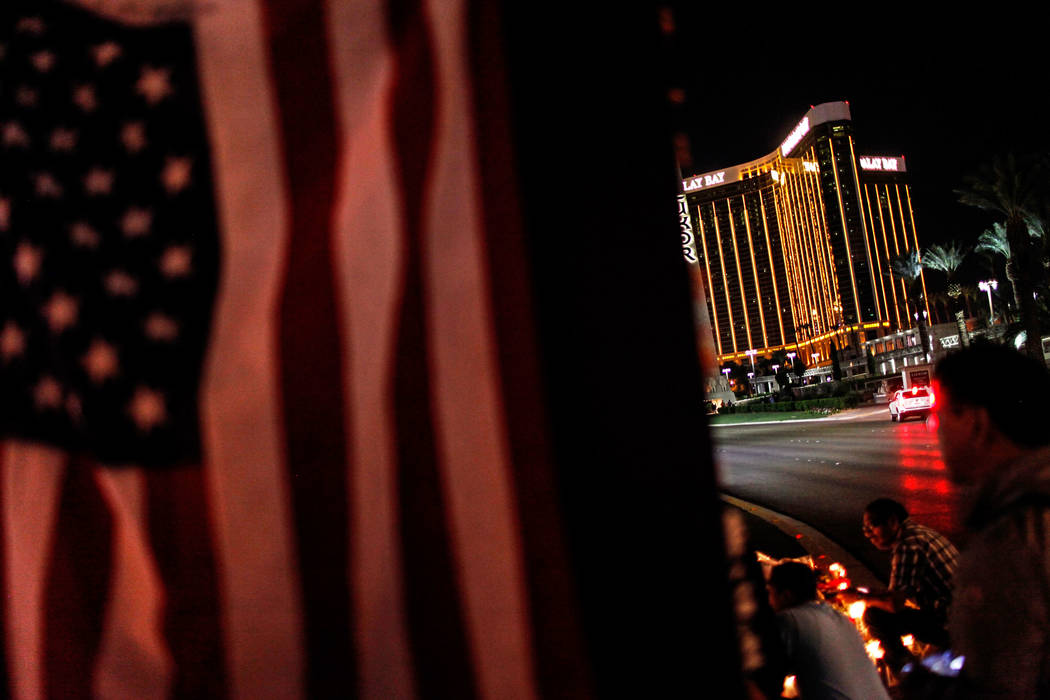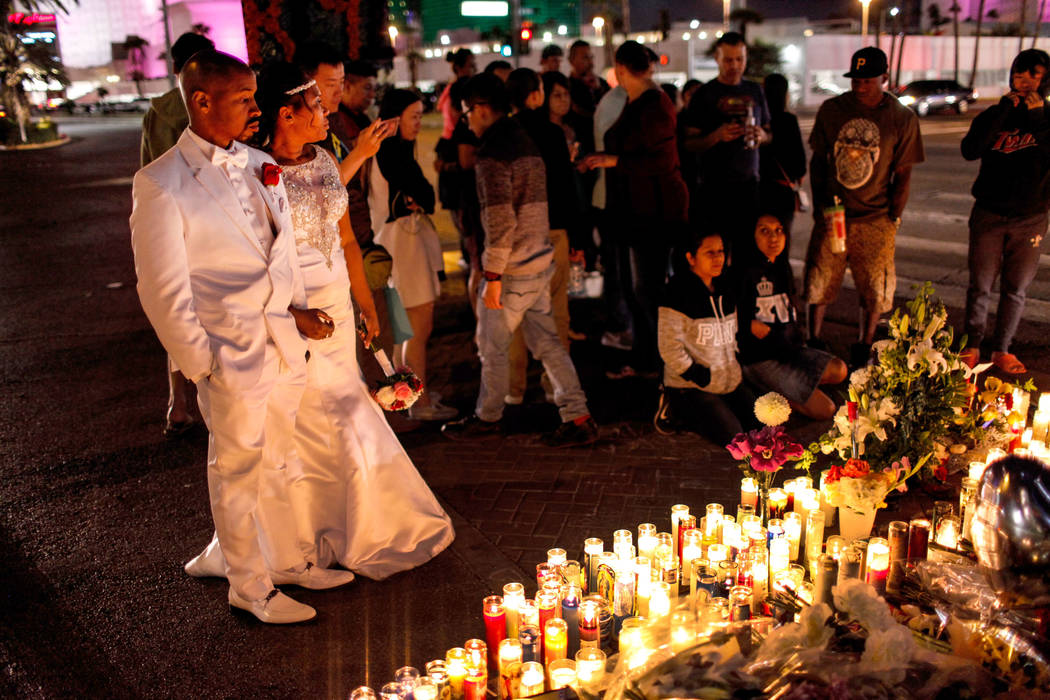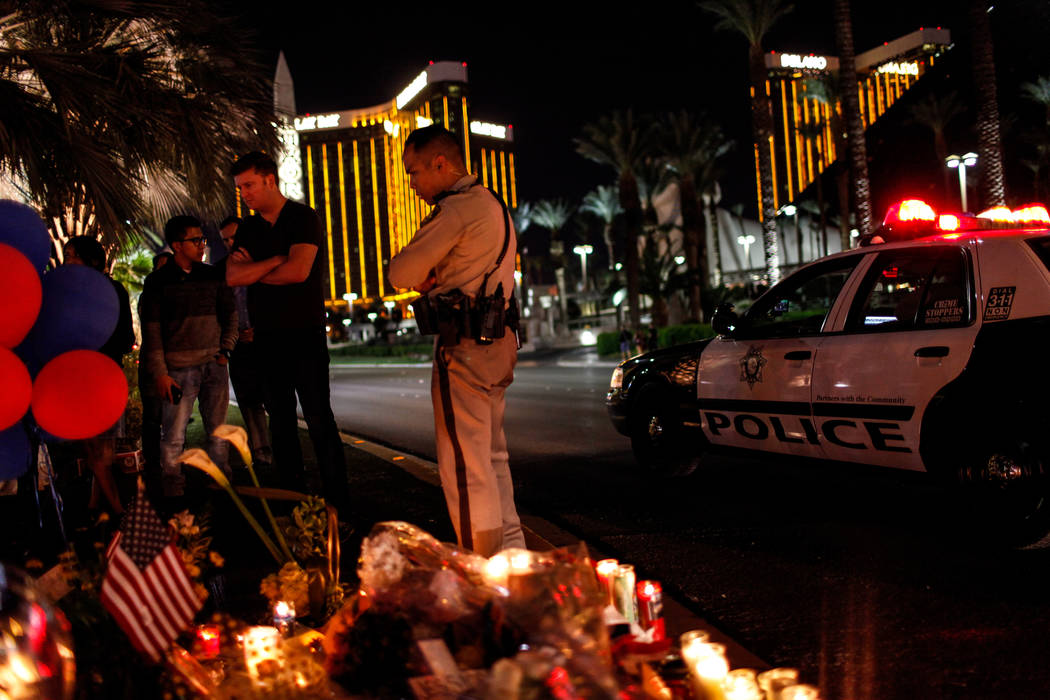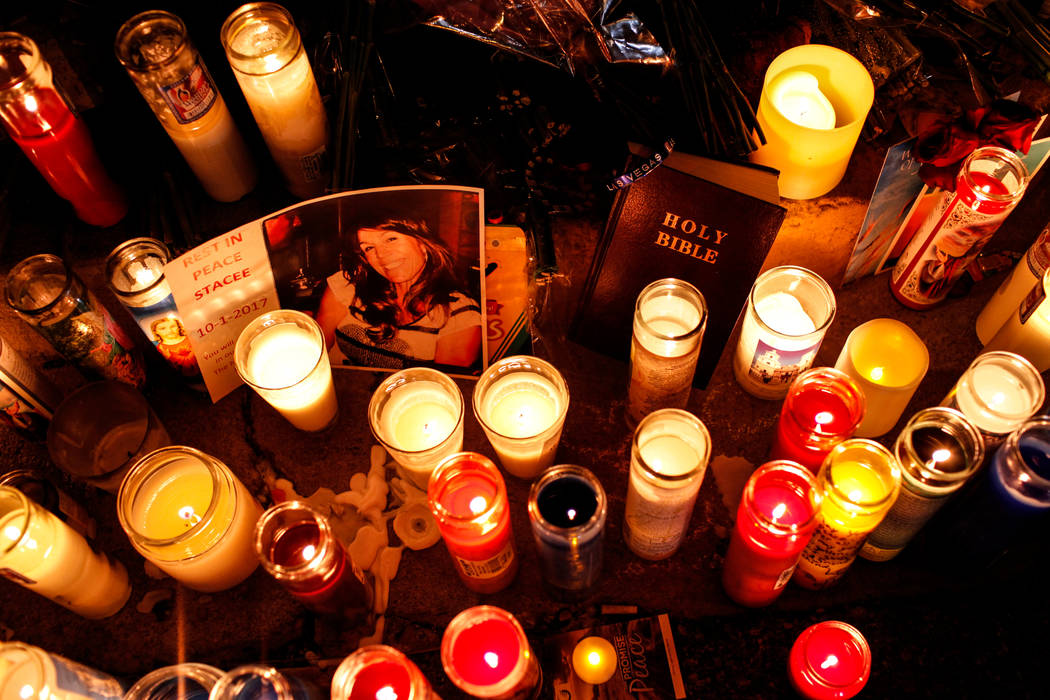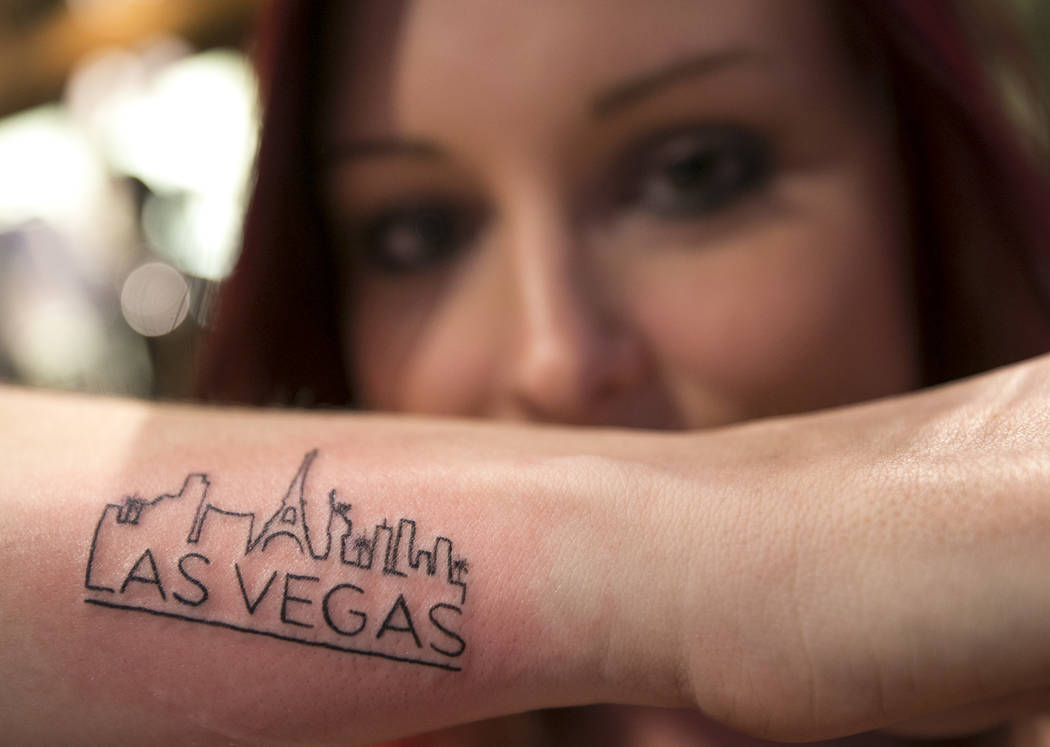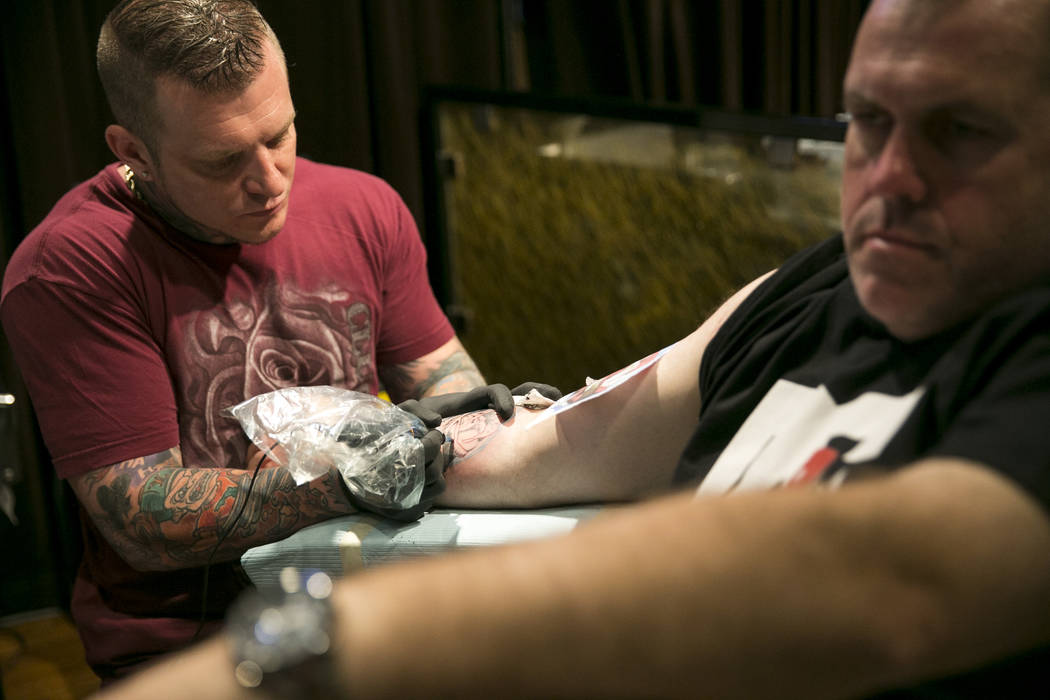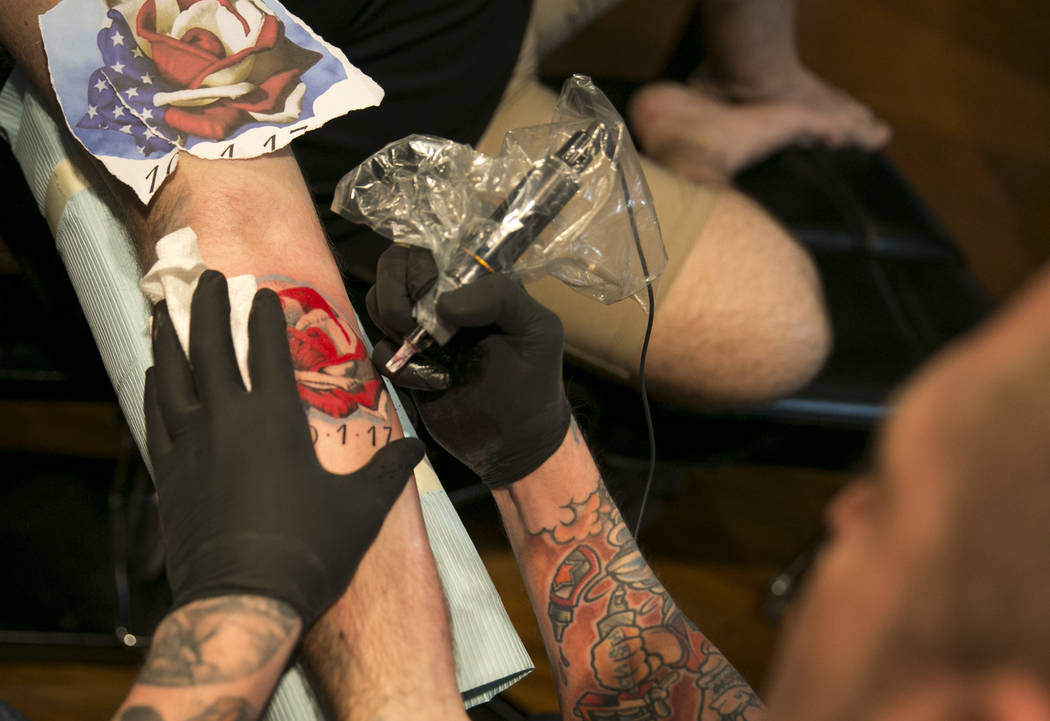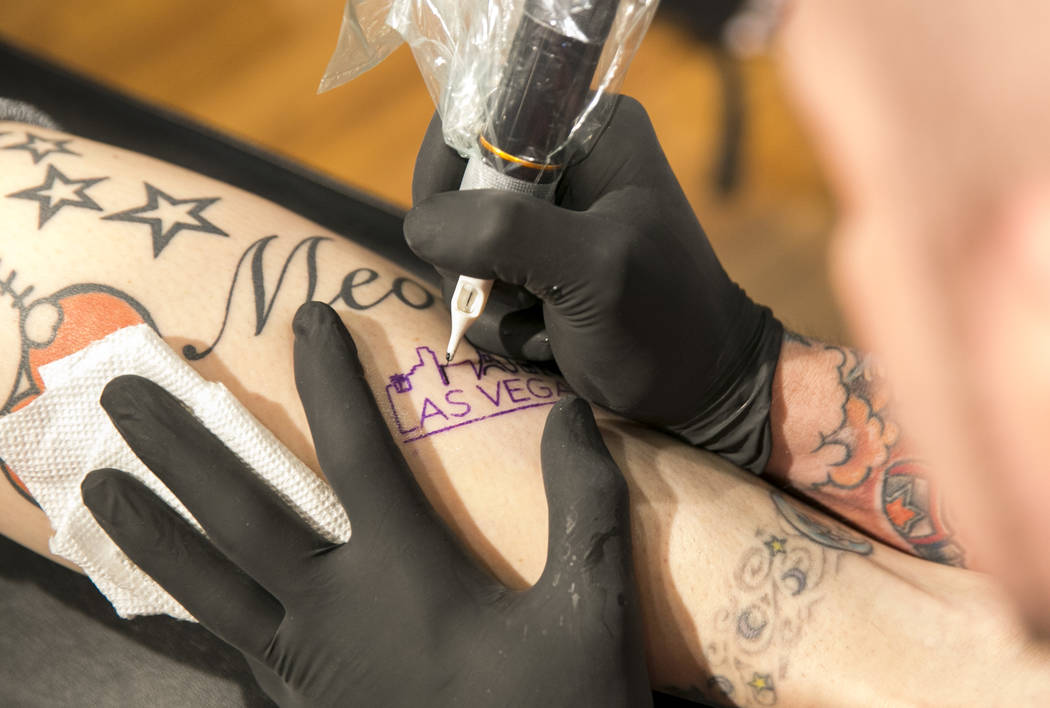 People on Thursday gathered at the iconic Welcome to Las Vegas sign on the Las Vegas Strip to honor the victims of Sunday's mass shooting.
Earlier in the day, Greg Zanis, a retired carpenter from Chicago, arrived with 58 crosses to honor those who were killed.
According to The Associated Press, Zanis has become well-known for erecting more than 20,000 of the markers over the past two decades, including after the Columbine and Sandy Hook school shootings and the massacre at an Orlando nightclub.
The crosses, which Zanis said took him two days to cut and paint, feature a red heart.
He plans to keep the tribute up for 40 days before giving the crosses to the families of the victims.