Sheriff shares new details about Las Vegas shooting investigation
October 10, 2017 - 6:57 pm
Updated October 10, 2017 - 10:47 pm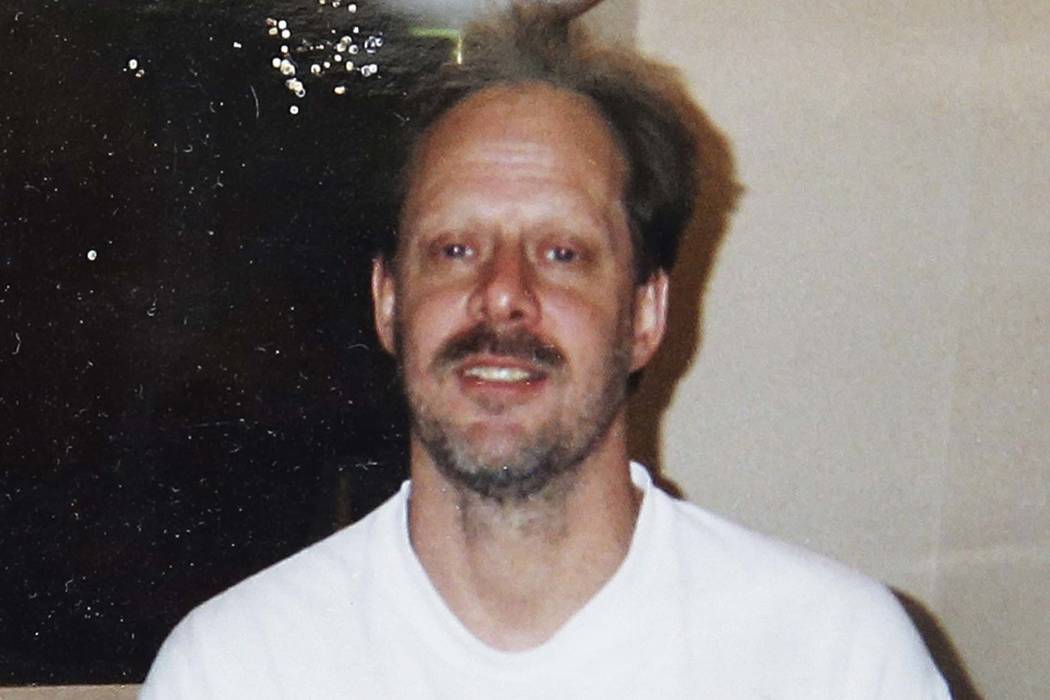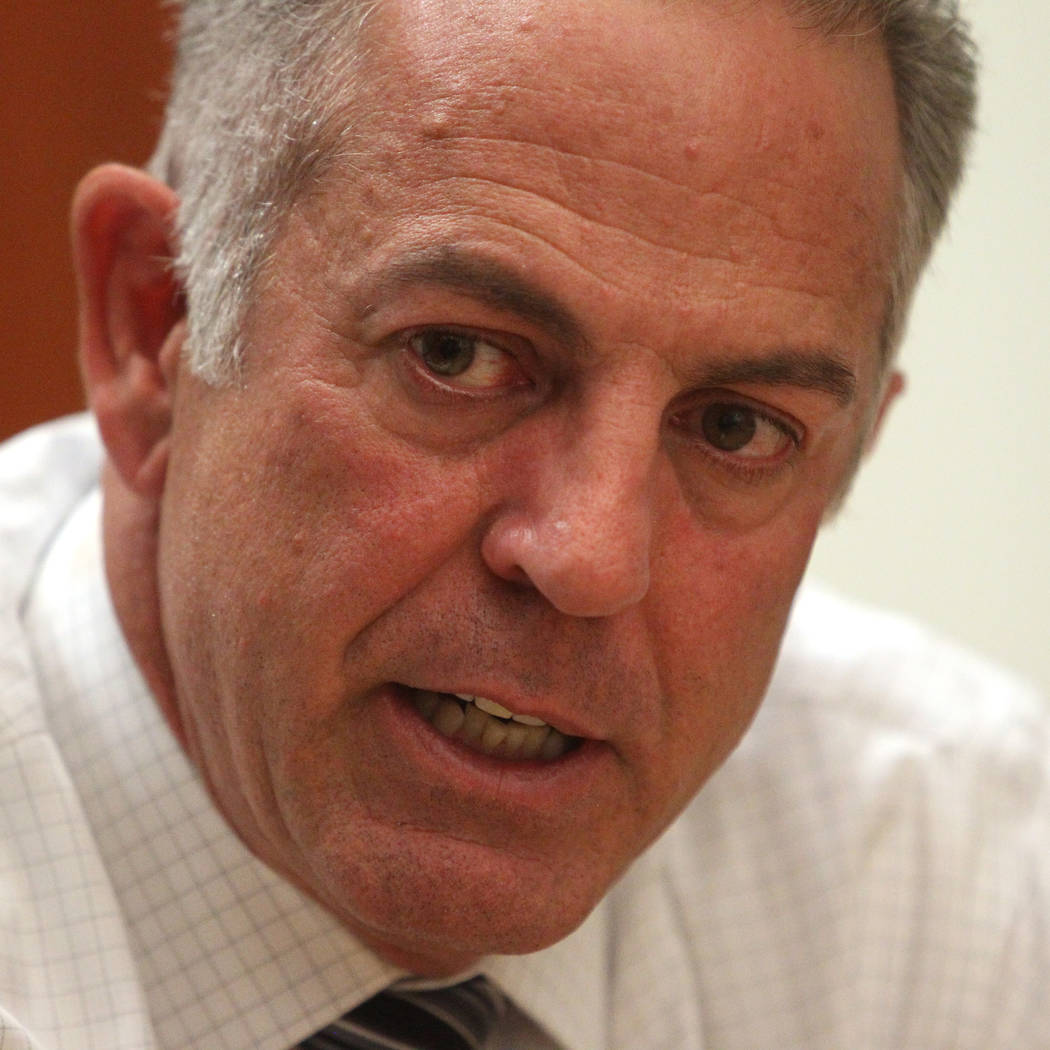 Despite Mandalay Bay shooter Stephen Paddock's history of high-stakes gambling, he had no known gambling debts, Clark County Sheriff Joe Lombardo said Tuesday.
And, contrary to published reports, Paddock's girlfriend, Marilou Danley, told investigators in Los Angeles she had no concerns about his mental health.
In an extensive interview Tuesday with the Las Vegas Review-Journal, Lombardo clarified those details and provided new information about the Oct. 1 shooting that killed 58 concertgoers and left nearly 500 injured.
The sheriff said investigators have made contact with Paddock's entire "family tree," including the shooter's two ex-wives. Their conversations have shed new light on the shooter's upbringing but have yet to answer the most daunting question: Why?
"We may never know," Lombardo said. "All those things that you would expect to find, we have not found."
He said investigators are making progress each day.
Paddock, a video poker player, checked in to Mandalay Bay on Sept. 25 — three days earlier than initially reported.
Lombardo said Paddock spent those first three days in a separate room, and the hotel provided that room free of charge for unknown reasons. Paddock spent the remaining days in the corner suite where he staged his attack, and he paid for the suite himself.
"We've learned that there's a difference of comp days versus personal pay days," Lombardo said. "We were going off the personal pay days."
While investigators continue to comb through Paddock's corner suite, nothing significant was collected from the first room, the sheriff said.
Though Paddock checked in about a week before the shooting occurred, he did not remain in Las Vegas. Authorities believe he traveled to Mesquite several times in the days leading up to Oct. 1.
Throughout his time in Las Vegas, Paddock did not interact with many people, the sheriff said, dispelling rumors the shooter had met with a prostitute for at least one night.
Bellman helped with bags
On at least two occasions, a bellman helped Paddock bring bags up to his 32nd-floor suite. After poring over surveillance footage, authorities have yet to spot any red flags about Paddock's actions leading up to Oct. 1 that may have signaled his planned ambush.
Lombardo also said he was not aware of any video footage that may have shown Paddock driving into the desert near Mesquite to practice shooting his rifles, contrary to reports.
Doctors have begun Paddock's autopsy, and as of Tuesday, an examination of his brain revealed no abnormalities, the sheriff said. He did not have any information about Paddock's toxicology results.
The Review-Journal first reported last week that Dr. Steven Winkler of Henderson had prescribed Paddock an anti-anxiety drug in June. Lombardo said the investigation has not identified any other physicians who have treated Paddock.
The night of the shooting, there were 51 Metropolitan Police Department officers working overtime to staff the Route 91 Harvest festival. When the volleys of gunfire began hitting the crowd, those officers formed several strike teams to find and take down the suspect.
But in the first hour after shots began, the echoes of gunfire created confusion, leading to false reports of gunshots at multiple Strip locations, Lombardo said. Medics were also dispatched to several different locations because some gunshot victims were able to run from the festival to different Strip properties, then call for help.
Before Paddock sprayed bullets into the crowd, Paddock opened fire down the hallway of the 32nd floor, injuring Mandalay Bay security guard Jesus Campos. The guard, who was not armed, was on the floor responding to a door left ajar when he heard the sound of drilling coming from Paddock's room.
The guard was shot in the thigh, and though Paddock fired more than 200 rounds down the hall and into nearby rooms, no one else in the hotel was injured.
After the guard was shot, the guard radioed Mandalay Bay security, who then reported the shooting to police. The sheriff was cautious about giving an exact timeline, but he commended hotel staff for their response.
'Everybody did a fantastic job'
"You're never going to get me to say that somebody dropped the ball," the sheriff said. "I don't believe that happened. I think everybody did a fantastic job."
After Campos was hit, he took cover in an alcove in the hallway, warning a maintenance man to take cover. The guard stayed in hiding until police arrived on the floor in an elevator, Lombardo said.
Police who responded evacuated rooms before entering Paddock's suite, where he had killed himself.
As the investigation continues, the sheriff thanked the FBI for helping relieve local law enforcement resources, allowing them to focus on other crimes.
He also said, as part of ongoing hotel security re-evaluations, guards could begin accompanying housekeeping into rooms with views of special event venues.
Lombardo added that both Danley and the shooter's brother, Eric Paddock, have not been cleared of wrongdoing by investigators.
He expects to release more information Friday.
Contact Rachel Crosby at rcrosby@reviewjournal.com or 702-380-8135. Follow @rachelacrosby on Twitter.