Caesars trust rejects offer from MGM Growth Properties
January 17, 2018 - 11:25 am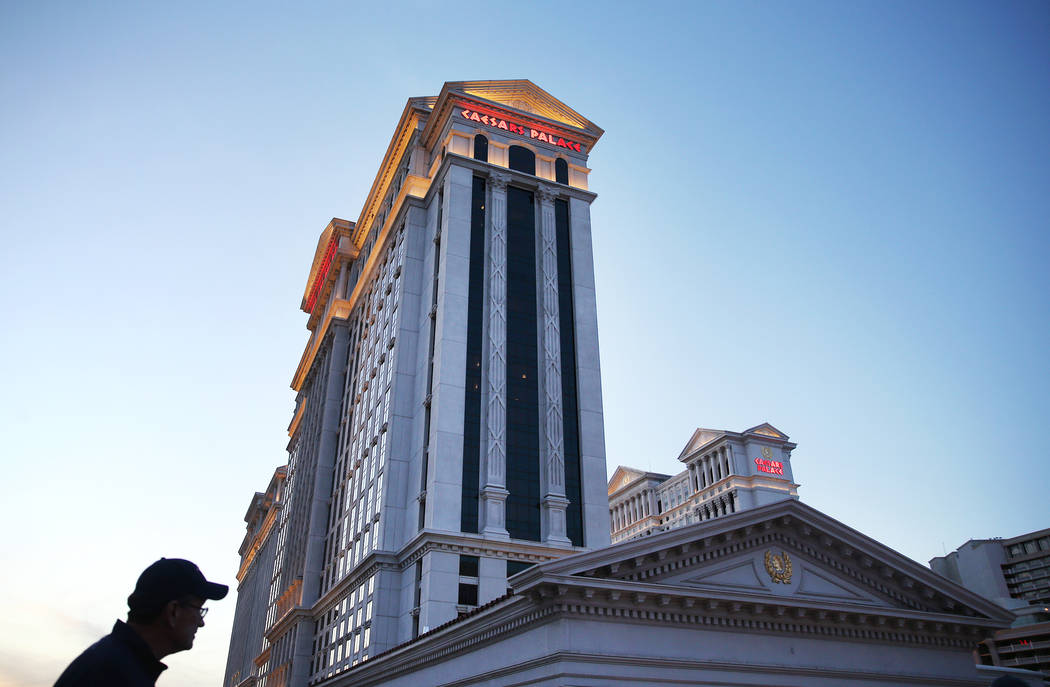 They came. They saw. They were rejected.
MGM Growth Properties' offer to buy a Caesars Entertainment real estate investment trust spinoff that serves as a landlord to 20 properties, including Caesars Palace, has been unanimously rebuffed by the board of Vici Properties.
Vici CEO Edward Pitoniak said in a statement Wednesday that his board believes shareholders would have superior value in not taking the MGP offer of $19.50 a share, which is worth an estimated $5.85 billion.
"Vici's board unanimously believes that our prospects as a standalone independent company will deliver significantly superior results for our shareholders," Pitoniak said.
"With our high quality, diversified real estate portfolio and best-in-class corporate governance, we are best positioned to successfully execute on our identifiable embedded growth from call-option and right of first refusal assets and our active pipeline of incremental accretive acquisitions," he said. "Through this, we believe we will create greater long-term value than by pursuing MGP's proposal."
A person familiar with the structure of the deal said there were three primary reasons Vici found the offer underwhelming and rejected it.
The $19.50 offer was short of the $20.20 share price on Jan. 5 when the offer was received. Board members also believe Vici shareholders would be subject to an inferior governance structure and growth prospects.
The Vici structure has no dual-share classes and an independent board. MGM has a dual-class share structure with about 72 percent of its operating partnership units owned by parent-company MGM Resorts International.
If the Vici acquisition were to close as proposed by MGM, its shareholders would have a 57 percent ownership stake in the REIT.
Vici officials also believe they have better growth prospects under an independent board. That could give Vici as is an advantage on future third-party deals.
"Vici" comes from a phrase commonly attributed to Julius Caesar — "Veni, vidi, vici," or, "I came, I saw, I conquered," after a victory in a short war against Pharnaces II of Pontus at the Battle of Zela.
Consummating the deal would also trigger Vici's tenant right of first refusal, meaning Caesars could terminate a recent deal for Vici to purchase Harrah's Las Vegas and Caesars would be allowed to repurchase the property at fair-market value.
A spokeswoman for MGM Growth Properties had no comment on the deal's rejection.
Las Vegas-based Vici is landlord to 20 casino resorts, including Caesars Palace, Harrah's Las Vegas and three Northern Nevada resorts, and four golf courses, including Cascata in Boulder City and Rio Secco in Henderson.
MGM officials first met with Vici officers to discuss the deal on Dec. 20.
On Jan. 5, MGM Chairman Jim Murren and James Stewart, CEO of MGM Growth Properties, sent a letter to James Abrahamson, chairman of Vici's board, and Pitoniak reiterating the company's interest in acquiring Vici. Murren and Stewart asked for a response by Jan. 8.
MGM made the letter public Tuesday to spur a response from Vici.
Contact Richard N. Velotta at rvelotta@reviewjournal.com or 702-477-3893. Follow @RickVelotta on Twitter.