'Coming soon' billboard for Luxor appears on Las Vegas Strip
November 30, 2017 - 3:36 pm
Updated November 30, 2017 - 7:20 pm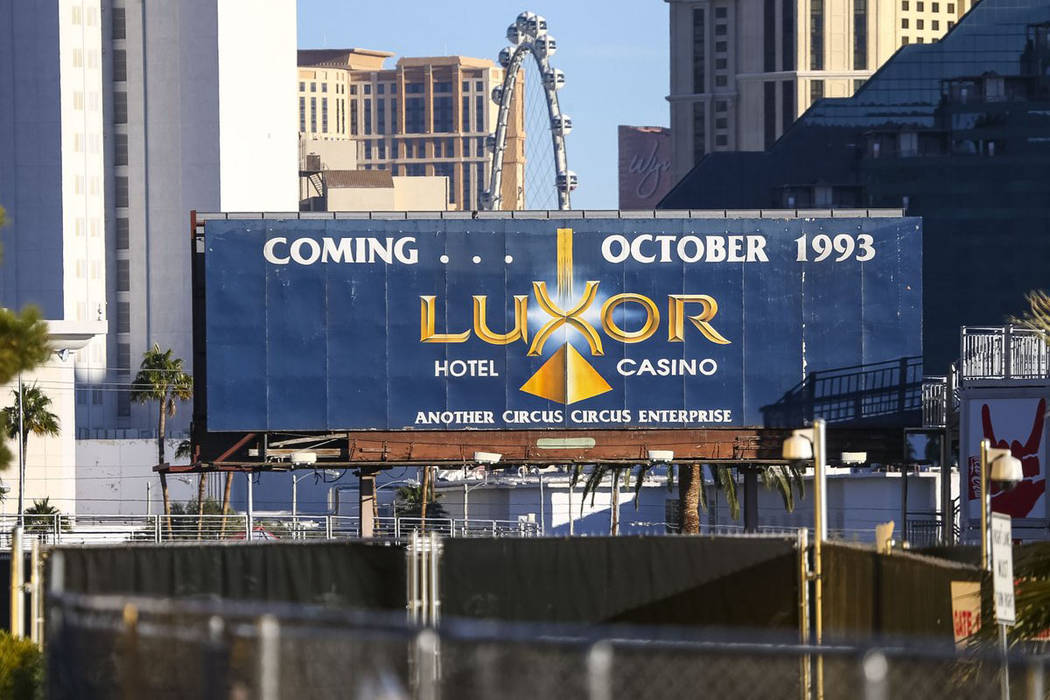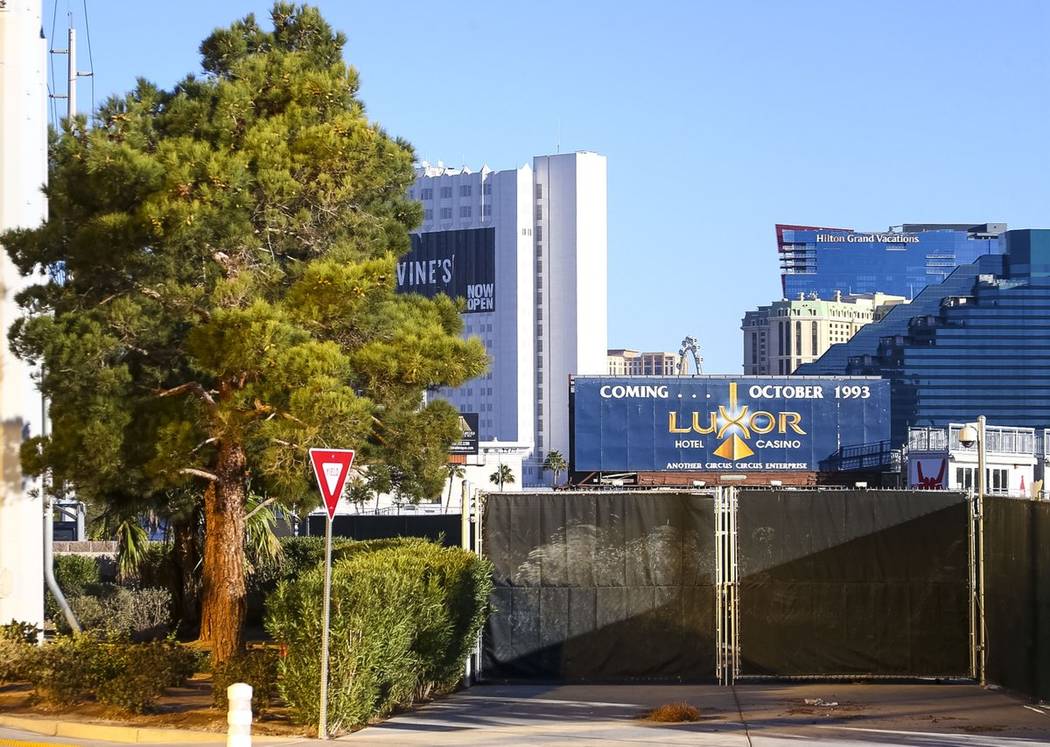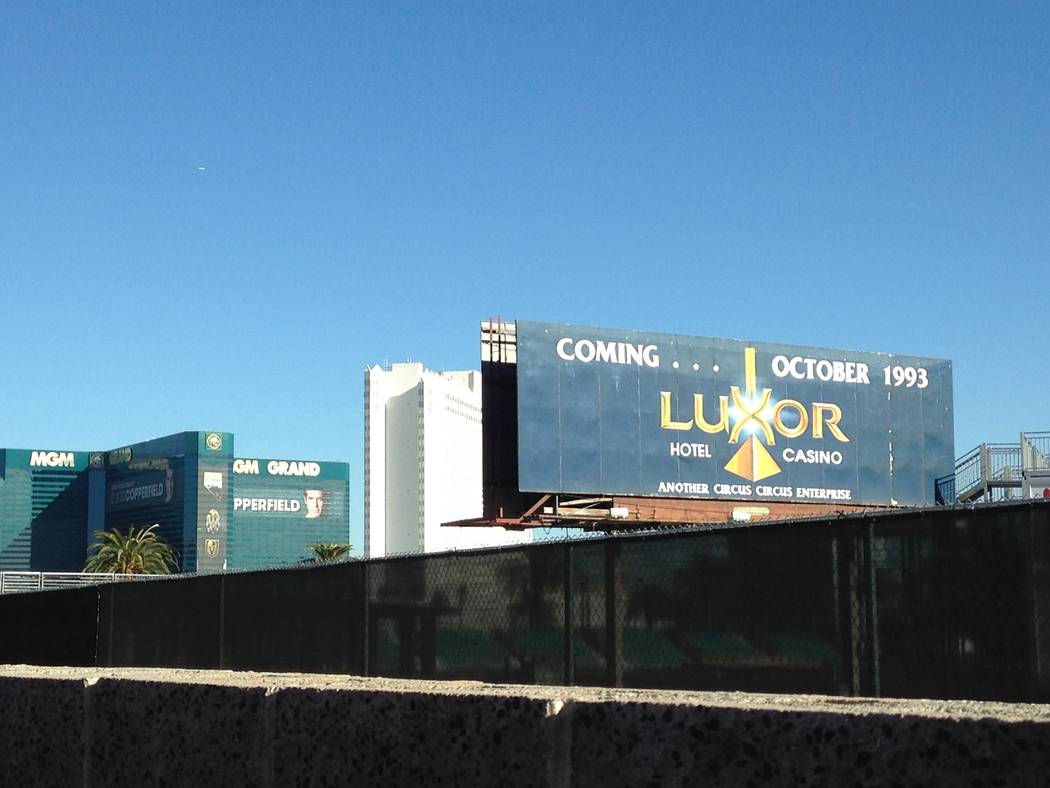 The Luxor, Las Vegas' pyramid-shaped casino, opened to tens of thousands of people in 1993.
But now, there's a curious site right across the street: a "coming soon" billboard for the resort.
Sticking out of the Las Vegas Village festival grounds on the south Strip, the billboard features the Luxor's old logo and declares: "Coming … October 1993." It also says: "Another Circus Circus Enterprise."
The message appears to be a base layer that is normally covered by other billboard ads but, with those peeled off, is now exposed.
It might garner some chuckles or double-takes, though it offers a glimpse back at efforts by a company, which was later bought for billions, to make America's gambling capital a family-friendly tourist town.
MGM Resorts International owns the 4,400-room Luxor and the 15-acre Las Vegas Village site.
In a statement, MGM spokeswoman Debra DeShong said: "What you're seeing is the face of an old billboard that's in transition. It will very soon have new messaging."
The ancient-Egypt-themed Luxor debuted, as the billboard promised, in October 1993. Tens of thousands of people passed through its sphinx and packed the hotel-casino, The New York Times reported.
Circus Circus Enterprises Inc. developed the project. The company changed its name to Mandalay Resort Group, and in 2004, MGM Mirage announced it was buying the rival casino operator in a $7.9 billion deal.
MGM, which later changed its name to MGM Resorts International, acquired the Las Vegas Village site, a former parking lot, as part of the buyout.
Contact Eli Segall at esegall@reviewjournal.com or 702-383-0342. Follow @eli_segall on Twitter.