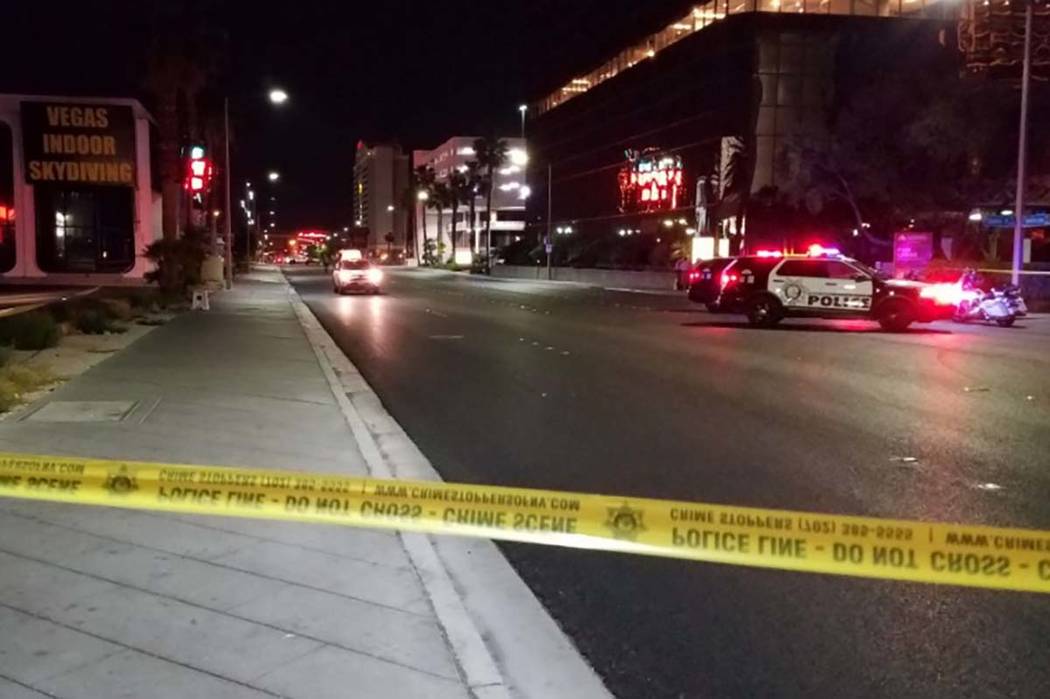 The woman who was killed Monday after being hit by a taxi just east of the Strip has been identified.
The Clark County coroner has identified the victim as Lin Yuejun Lang, 51, of North Las Vegas.
Metropolitan Police Department spokeswoman Laura Meltzer said the crash happened about 9:15 p.m. Monday on Convention Center Drive between Channel 8 Drive and Debbie Reynolds Drive.
Police said Lang was not in a marked crosswalk at the time of the crash and was walking north on Convention Center Drive.
The taxi was heading west on Convention Center Drive when it collided with Lang, police said.
The cab driver was cooperative with police and showed no signs of impairment or excessive speed, Sgt. Robert Stauffer said.
Lang later died at Sunrise Hospital and Medical Center.
Contact Dana Rutkin at 702-383-0381.
36.132351, -115.161206