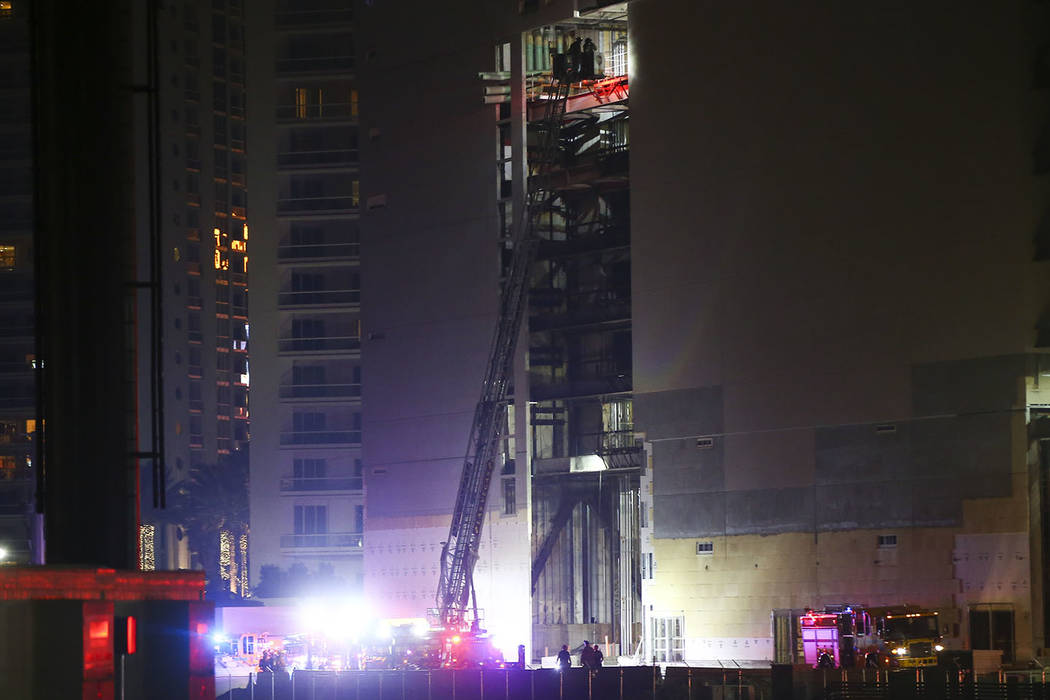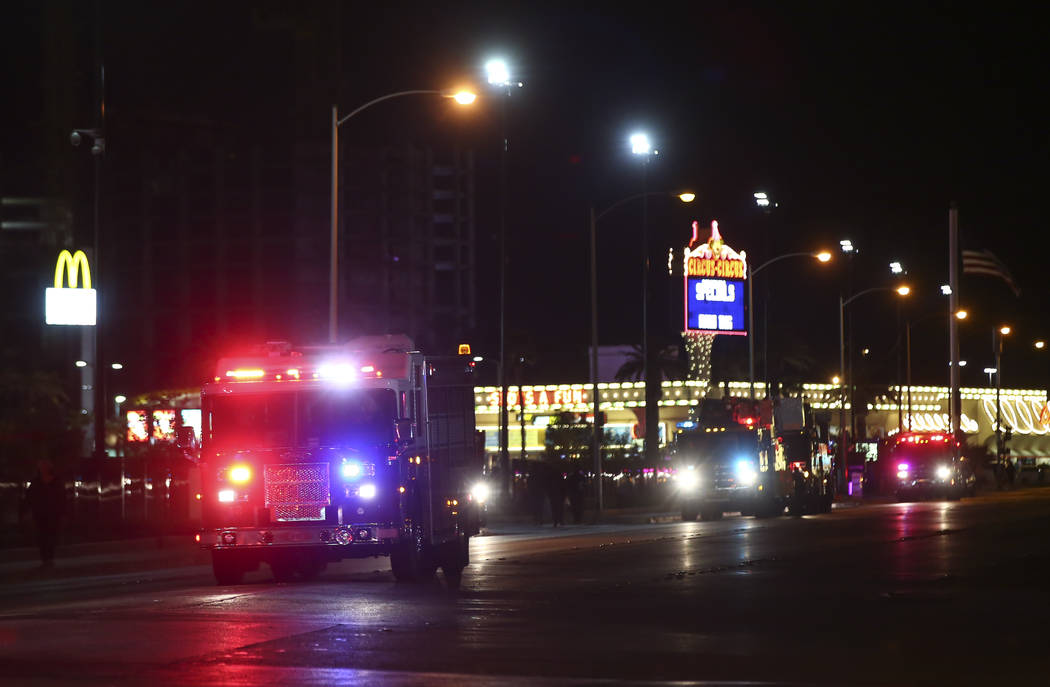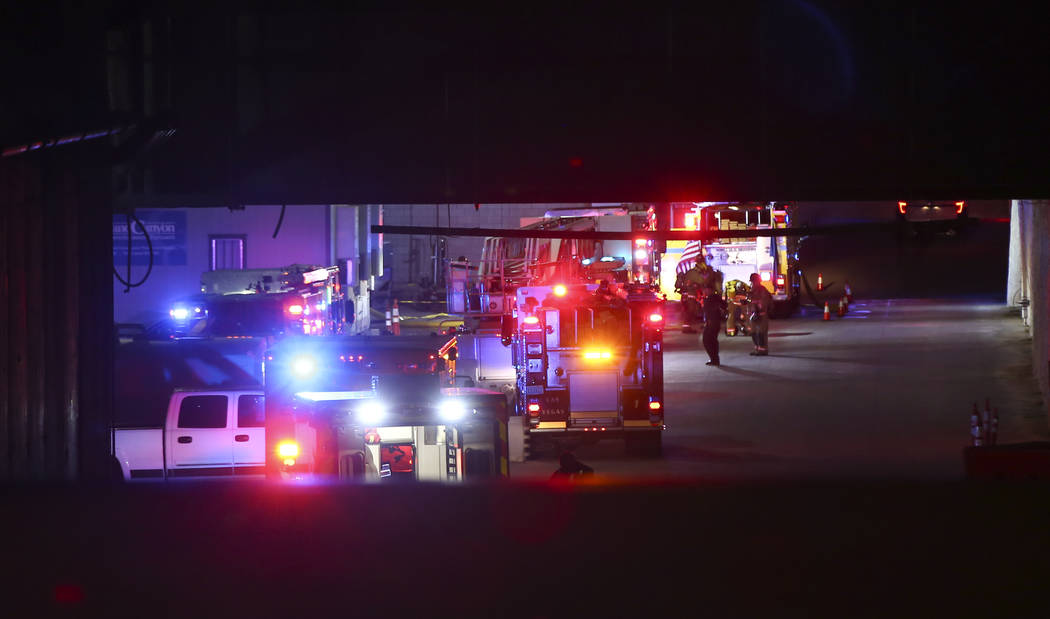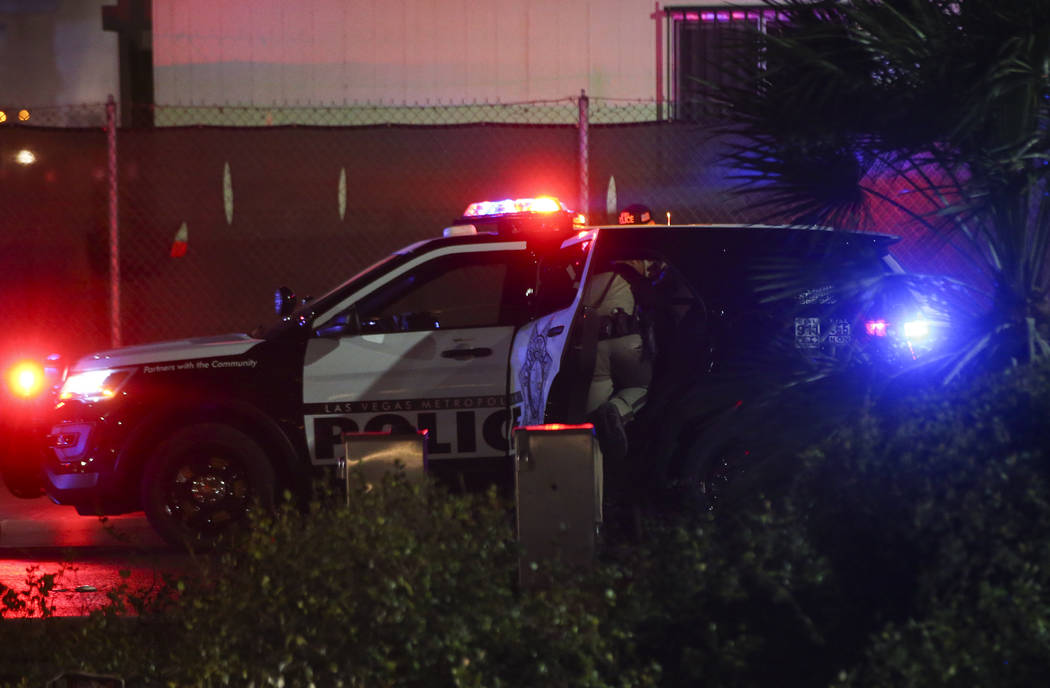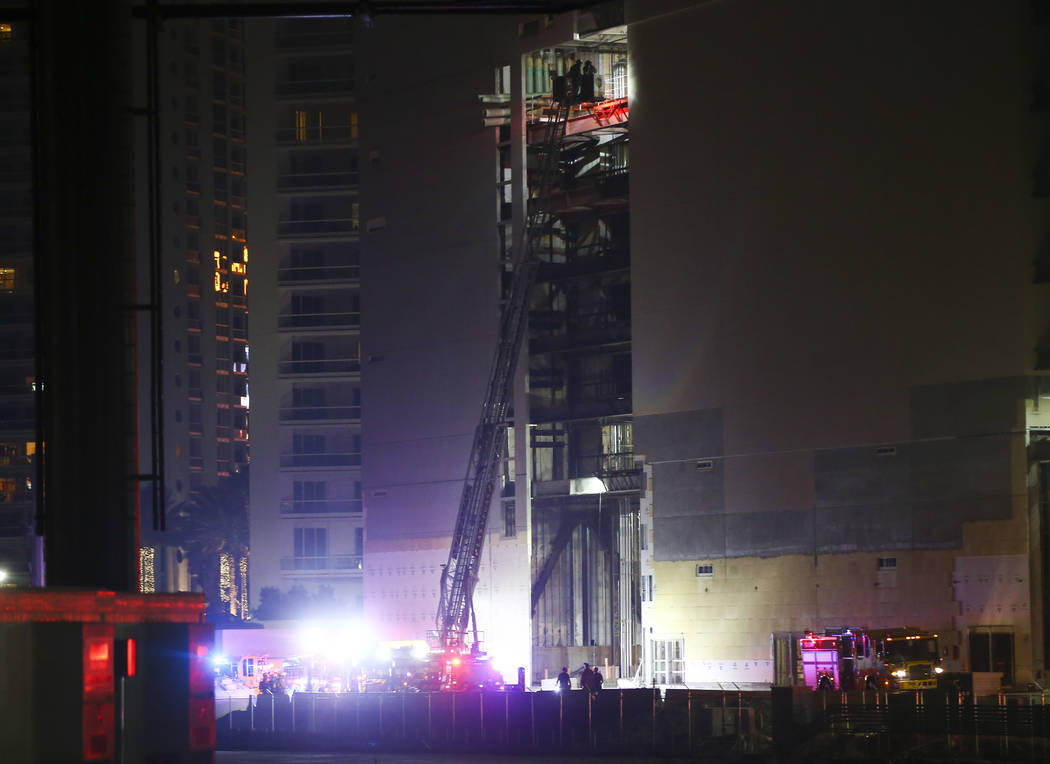 Firefighters doused a fire inside of an under-construction Strip property Thursday night, firefighters said.
Crews found heavy smoke coming from the sixth floor of an office space inside of The Drew Las Vegas, according to the Clark County Fire Department. They found building materials in the space had caught fire.
"Generated a lot of smoke and drama, but no casualties," Deputy Chief Jon Klassen said.
Pipes in the unfinished building weren't functional, making it difficult for firefighters to extinguish the flames. As a result, firefighters called in additional resources to assist in bringing hoses from the ground up to the sixth floor.
"Once we got water up there, it went out fairly quickly," Deputy Chief Roy Session said.
An inebriated man, who is now in police custody, reported the fire to first responders, Metropolitan Police Department Lt. Isaac Auten said. He was on the sixth floor when firefighters arrived, but officials weren't clear how he had reached the floor.
He called in the fire about 6:35 p.m. and the fire was out just after 8 p.m.
The Fire Department had initially said the man lit the fire, but Session later said he couldn't confirm that was the case.
"That's the way it sounds, but for me to tell you 100 percent, I don't know," Session said.
Flames didn't spread from the materials that had caught fire, he said.
No one was injured.
The Drew Las Vegas is the new name for the recently purchased and unfinished Fontainebleau property.
New York developer Steve Witkoff and hotel giant Marriott International last month unveiled the property's new name and an opening date for the resort. It is scheduled to open in late 2020.
Contact Mike Shoro at mshoro@reviewjournal.com or 702-387-5290. Follow @mike_shoro on Twitter.
2755 Las Vegas Boulevard South, Las Vegas, NV 89109