Day after massacre, Mandalay Bay remains eerily quiet
October 3, 2017 - 5:44 am
Updated October 3, 2017 - 6:32 pm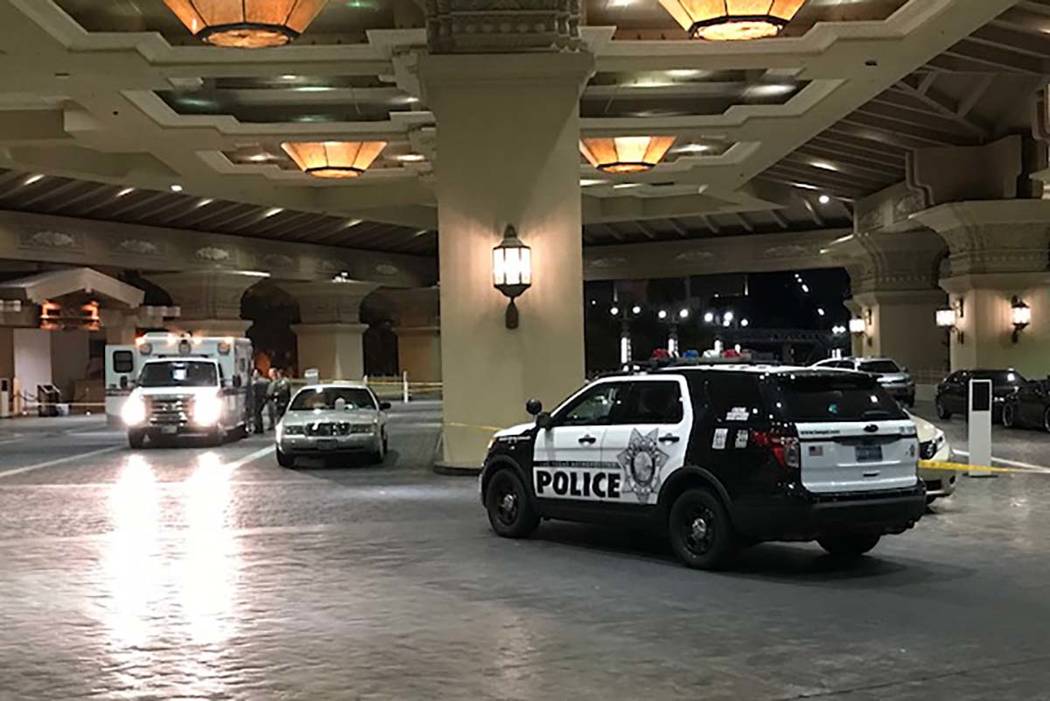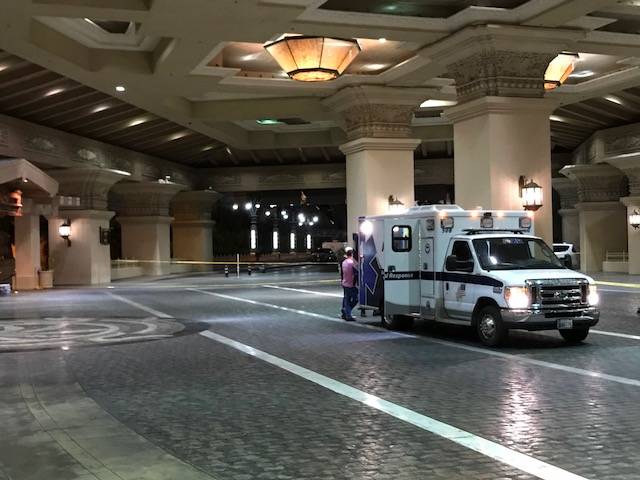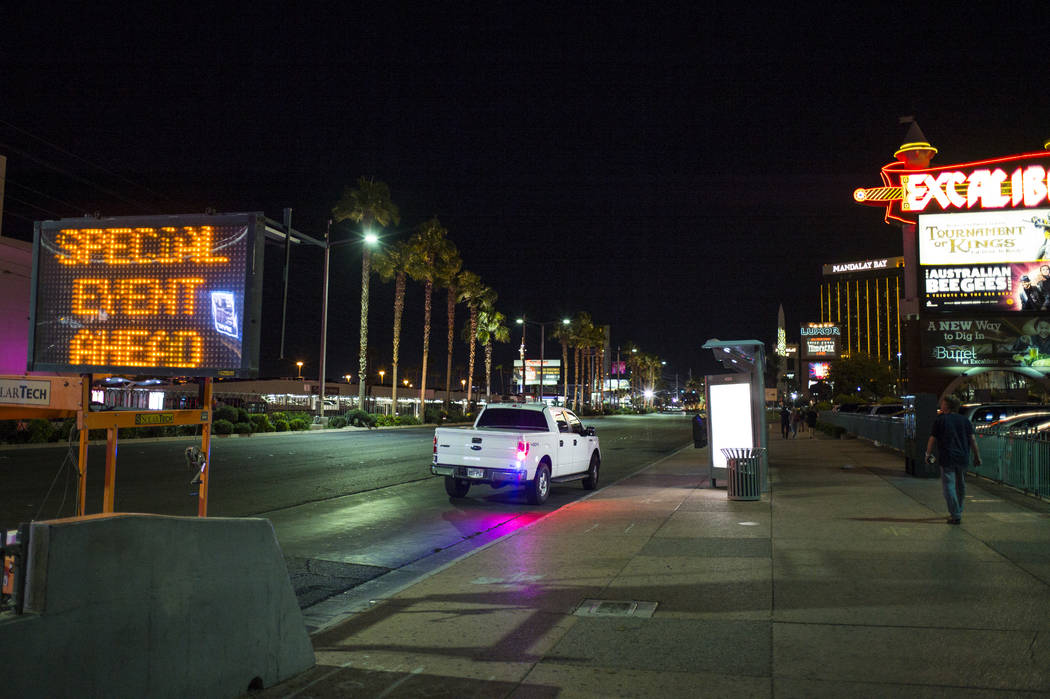 You could hear a pin drop outside the 3,635-room Mandalay Bay Resort and Casino on Monday night.
And it wasn't much louder inside of the Strip property.
Normally bustling with convention attendees drinking, gambling and socializing, the Mandalay Bay felt like a newly opened casino that few knew about.
About a hundred people were playing table games and slot machines around midnight on the 135,000-square foot casino floor, a space large enough to fit two football fields.
The number of casino employees — dealers, security and waitresses — seemed to be only slightly less than guests.
The shouts of excitement by the craps table had taken the night off. In its place, one could hear the sound of the ball jumping around the spinning roulette wheel, where a few people were playing.
Share your videos here.
Just 26 hours earlier, the same casino floor was full of life until hundreds — maybe even thousands — of bullets came raining down onto concertgoers from the hotel's 32 floor.
The bullets would stop some 20 minutes later, leaving at least 59 people dead and 525 wounded.
Hiding under the table
Ayumu Shimizu was having a beer at a bar on the casino floor Sunday night when the band suddenly stopped playing.
The Japanese IT specialist understood that something was wrong. He then heard that there was someone stabbing people at a neighboring hotel.
He continued drinking his beer until he saw armed cops and security come through the massive room and tell people to leave.
''I didn't know what was happening. There were a lot of police and they were screaming to get out,'' said Shimizu with a heavy accent as he smoked a cigarette with other Japanese IT specialists on Monday night.
He was later put on a bus and sent to the Thomas & Mack Center, where he was given food, water and doughnuts by volunteers, including a young girl.
''It was very touching,'' he said of the young volunteers.
Ikue Amase was also drinking at Mandalay Bay at the time the shooting began. Like Shimizu, she didn't know what was happening and first went toward the exit doors with others, including staff.
When they saw police entering the property with guns, they turned around and ran back. Amase would first find herself hiding under a table in a restaurant, before following staff into a theater.
She would remain in there until 7 a.m.
''I looked at my Twitter and saw that some sniper killed people,'' she said as she stood by Shimizu. ''Someone in the theater began to cry and I felt scared.''
The two said they would like to return to Las Vegas but aren't sure their companies will send them next year to the annual NetApp Insight conference in light of the shooting.
Brian Wildy was one of the few people inside Mandalay Bay playing the slots on Monday night.
He had arrived in the morning from Delaware with a group of colleagues for a four-day vacation, his first in Las Vegas.
They had come to celebrate the end of the intense, summer tourist season on the East Coast with some gaming and sightseeing.
''My mom didn't want me to go, she was kind of worried,'' the bespectacled 30-year old said as he played slots alone. ''But I don't want one guy to ruin our plans.''
Road Shut
The desolate atmosphere persisted throughout the main floor.
At the main check-in right off Las Vegas Boulevard, just three people stood at the roughly 30-foot long counter, quietly talking with a receptionist.
Outside the main entrance to the left, three Henderson police officers stood by an ambulance, one of several reminders of Sunday night's heinous crime.
Yellow police tape stretched behind the ambulance across the porte-cochere, signaling to guests the south end of Las Vegas Boulevard from Tropicana to Russel Road was still off limits.
And it might still be for several days.
Police officers said they were assigned to street block post for the week as investigators continue to study the crime scene.
Contact Todd Prince at tprince@reviewjournal.com or 702-383-0386. Follow @toddprincetv on Twitter.