Driver runs red light, hits bus, pedestrian on Las Vegas Strip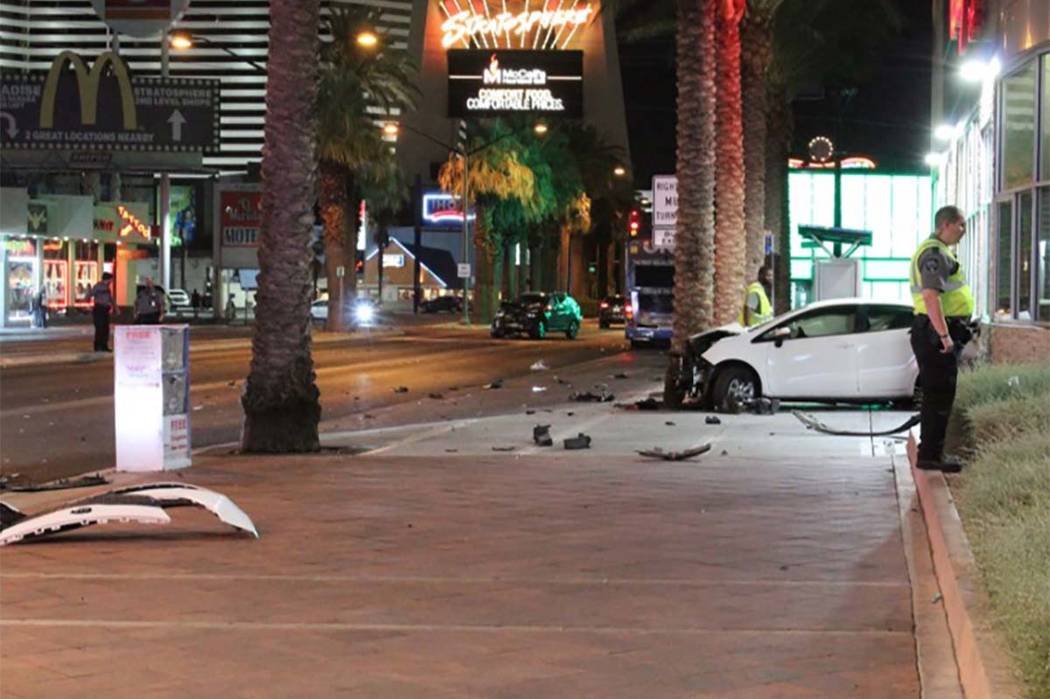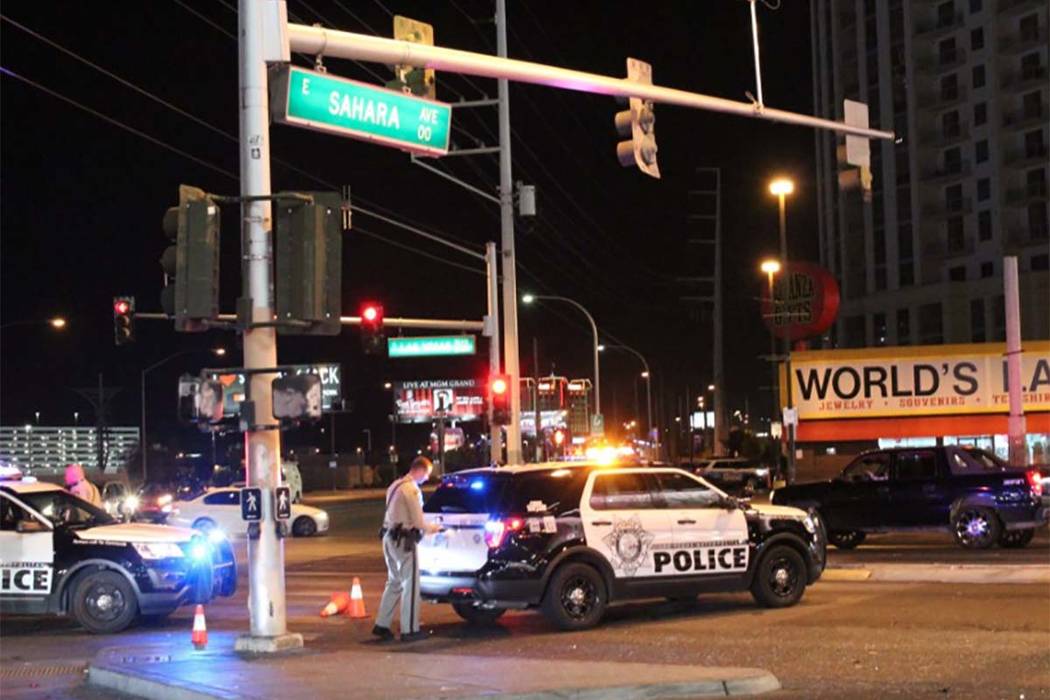 Las Vegas police are investigating early Thursday morning after a vehicle ran a red light on the Strip and hit another vehicle, a Regional Transportation Commission bus and a pedestrian.
The crash was reported about 3:30 a.m. at Las Vegas Boulevard South and Sahara Avenue, according to Metropolitan Police Department Lt. Josh Martinez.
The vehicle was speeding northbound on the Boulevard when it ran a red light at Sahara and hit another vehicle that was traveling westbound, he said.
The vehicle also struck an RTC bus at a bus stop and a pedestrian on the sidewalk, Martinez said.
The driver of the speeding vehicle tried to run away from the scene but was caught by patrol officers, Martinez said.
The drivers of both vehicles were hospitalized with minor injuries, and the pedestrian's injuries were not life-threatening, Martinez said. No one on the bus was injured.
Las Vegas Boulevard was blocked off at the intersection with Sahara while police investigate.