Fire extinguished at Westgate near Las Vegas Strip
August 26, 2017 - 6:29 pm
Updated August 26, 2017 - 10:22 pm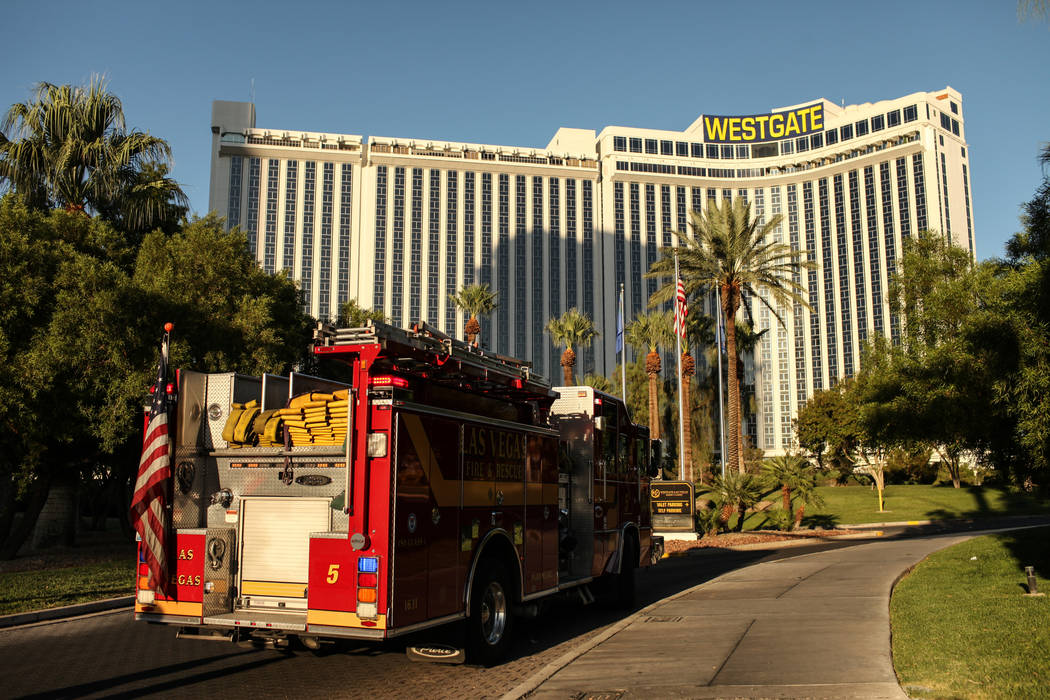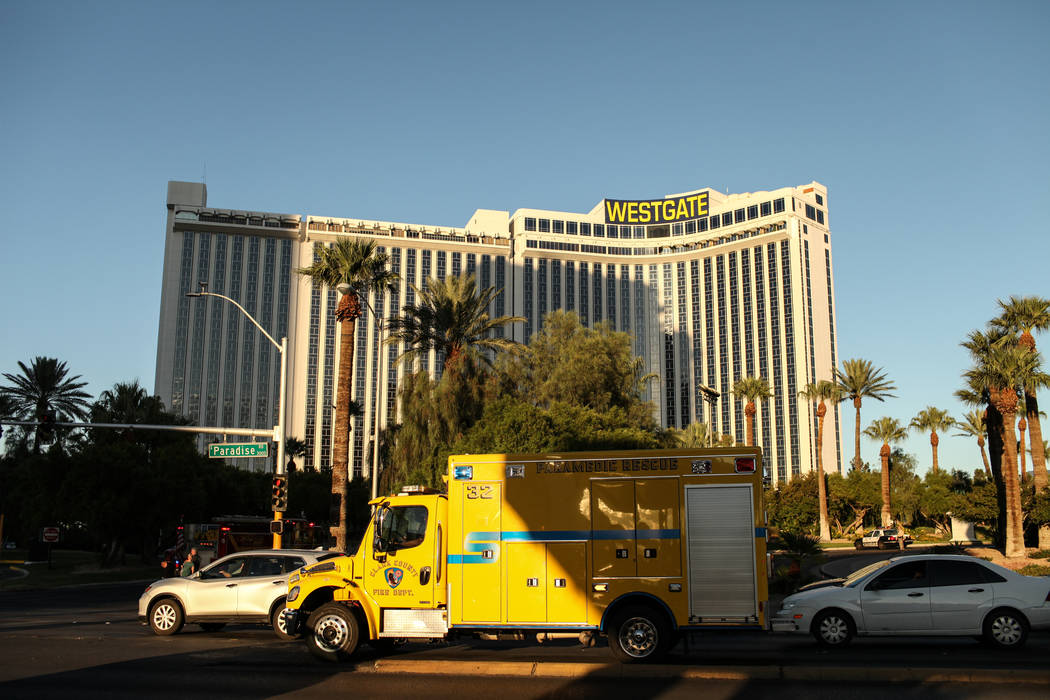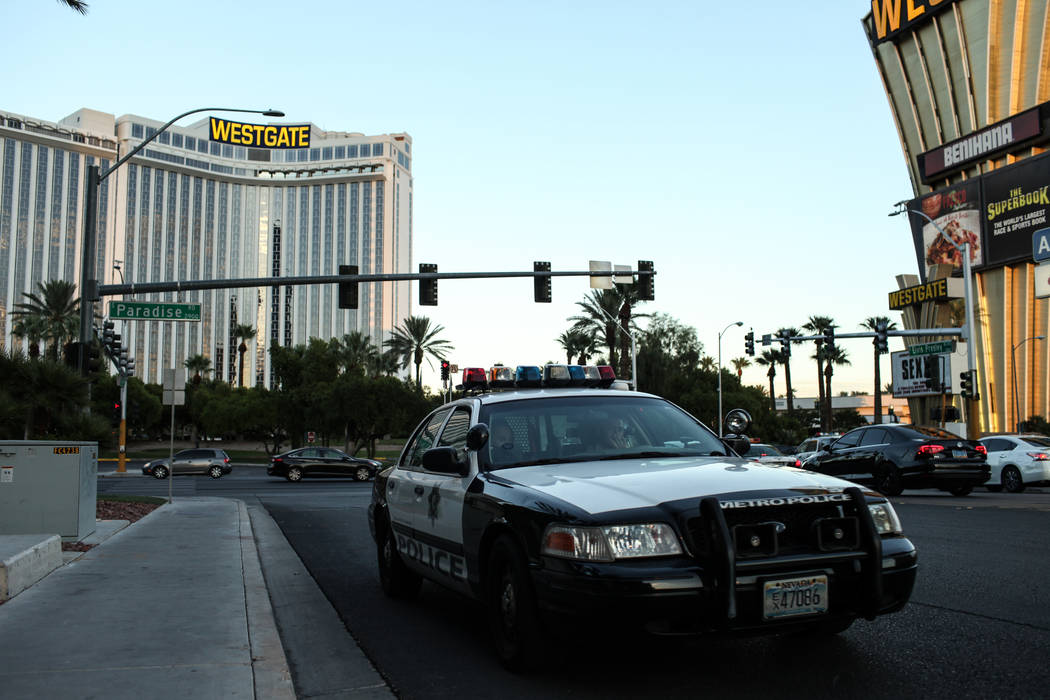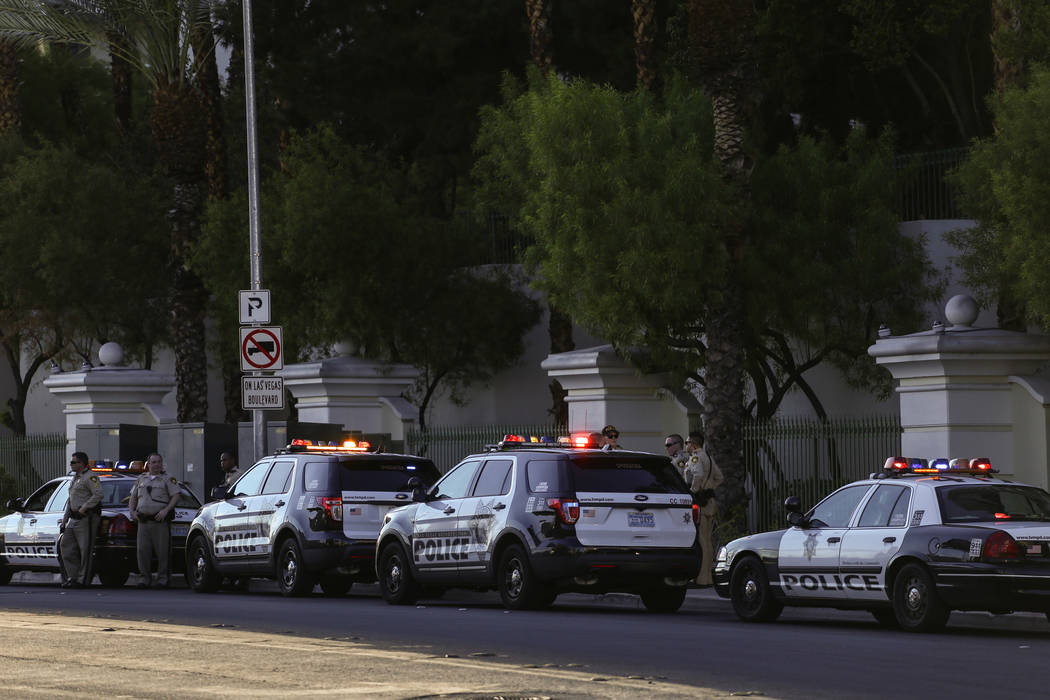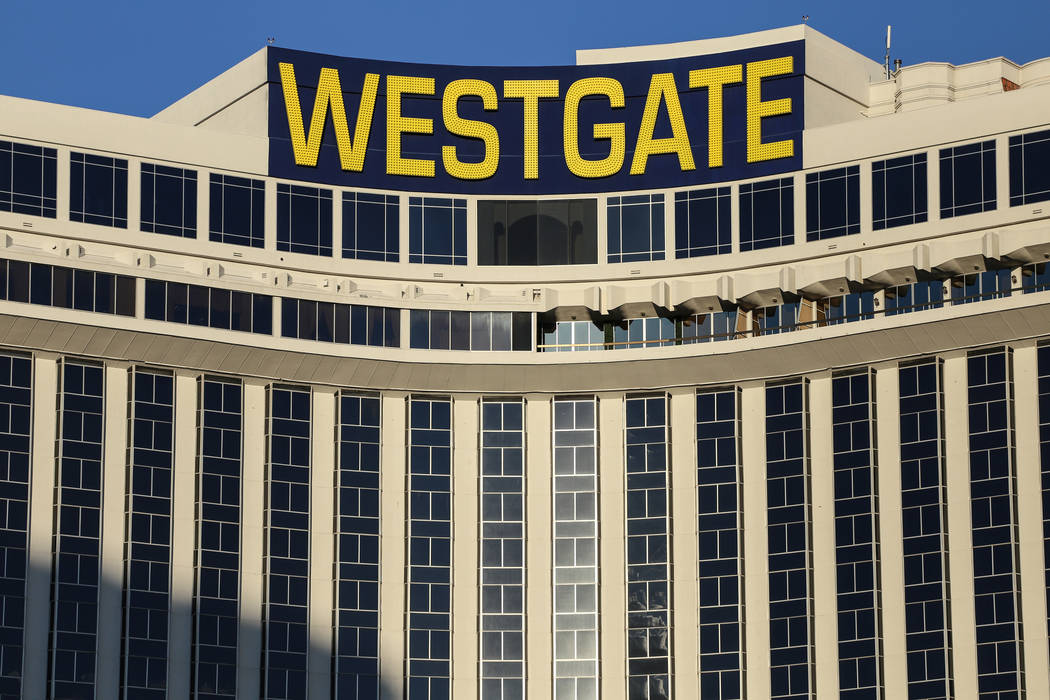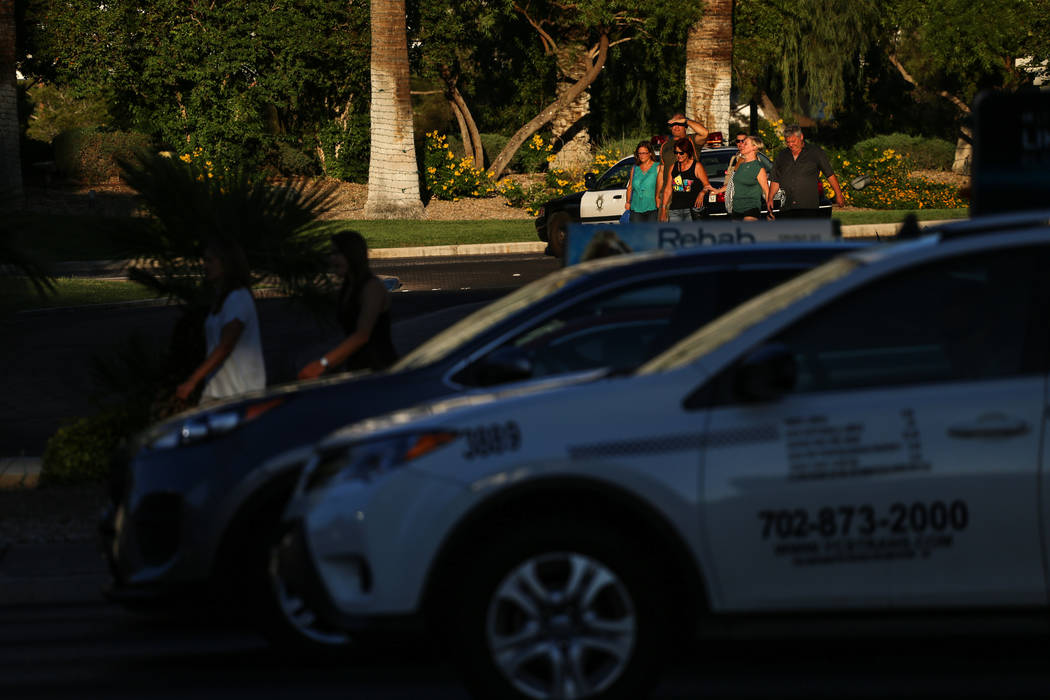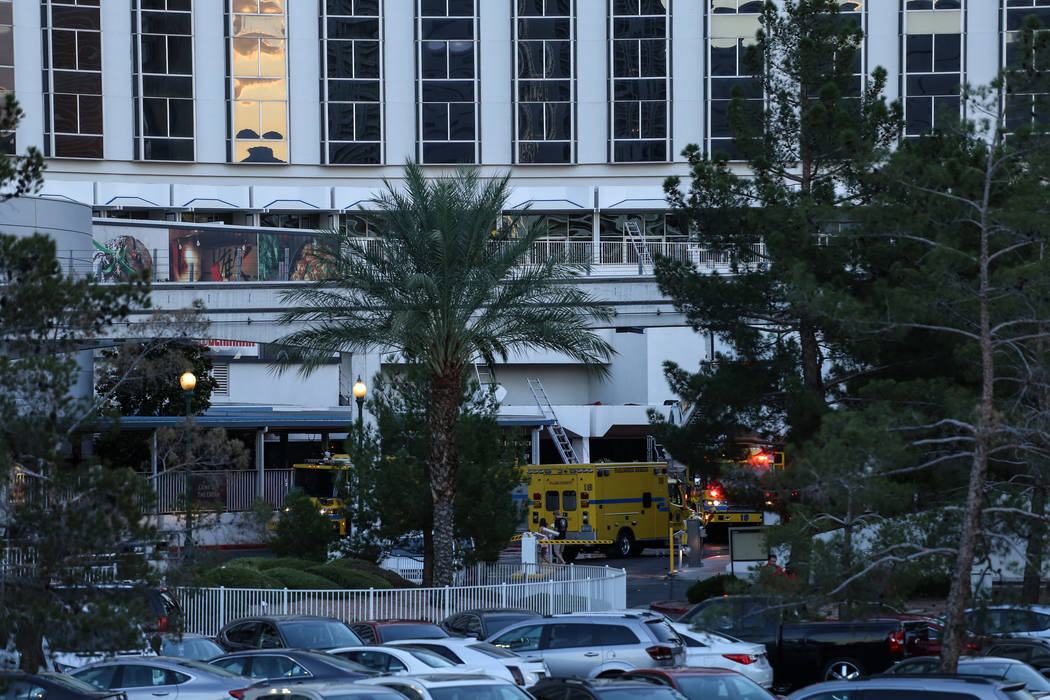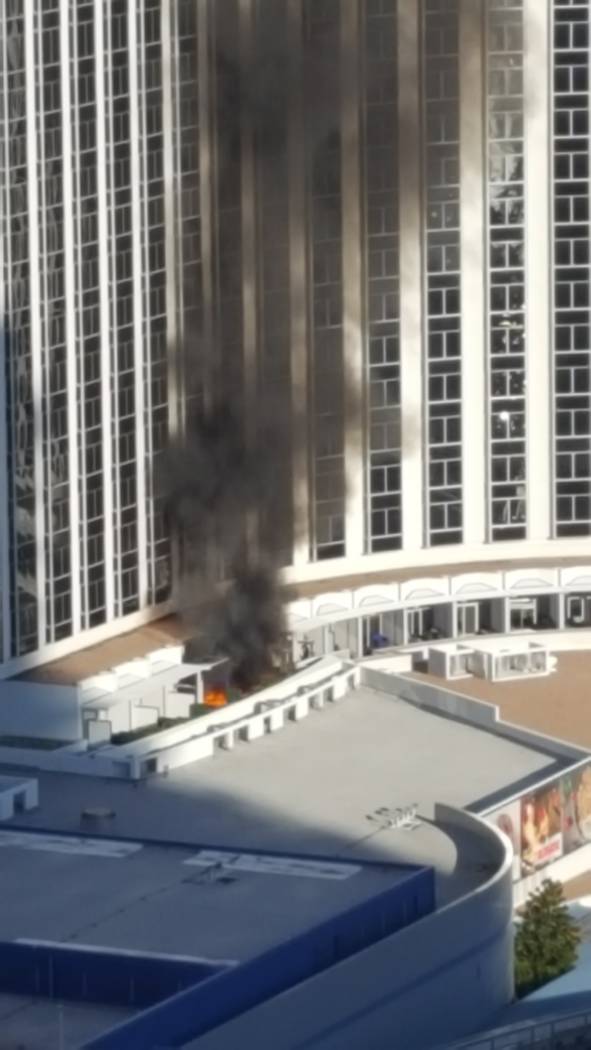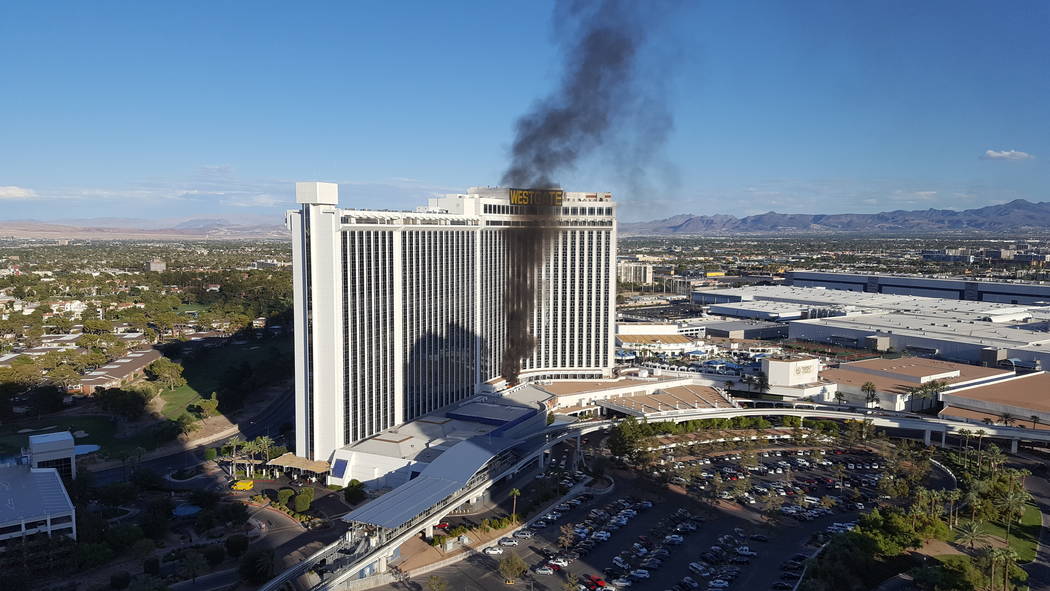 Firefighters extinguished a two-alarm fire Saturday afternoon at the Westgate.
Clark County Fire Department crews responded around 5:50 p.m. to several reports of a fire outside connected third-floor balconies at the hotel at 3000 Paradise Road. Black smoke was seen coming from the Paradise-facing side of the hotel. Crews immediately called in a second alarm.
Deputy Fire Chief Roy Session said the Fire Department calls in a second alarm when people can see "any kind of smoke from a high-rise or from distance."
Several people posted pictures of the pluming smoke on social media.
In all, Session said, the fire affected five balconies, four severely. The fire also spread into one room, he said, and he added nobody was hurt.
Session said the fire was extinguished in about 10 minutes. Westgate personnel evacuated the hotel's third and fourth floors as a precaution, he said.
The fire's cause and origin point weren't yet known, Session said. It also wasn't clear what was burning.
Session said he didn't know whether anybody was staying in the affected rooms.
At around 6:30 p.m., the Westgate tweeted, "The fire on property is now contained. The safety & security of guests is our first priority."
Deputy Fire Chief John Steinbeck said there was reportedly "quite a bit" of damage from the fire and water from the sprinklers.
Late Saturday, hotel guests stood among firefighters and Metropolitan Police Department officers outside the main entrance. Deborah Tokarski said she was staying on the 19th floor and didn't notice anything amiss until she tried using the elevators, which were locked. She walked down several flights of stairs and spoke to firefighters about the fire.
"They said it wasn't very big," Tokarski said.
Another guest, Renee Lewis of Denver, said she learned of the fire while meeting fire crews in a stairwell.
"I had no idea what was going on," she said.
Las Vegas Fire Department crews assisted with the call.
In May 2016, two people were treated for smoke inhalation after an electrical fire at the Westgate. The fire started in an electrical room on the hotel's 12th floor, fire officials said then.
Contact Mike Shoro at mshoro@reviewjournal.com or 702-387-5290. Follow @mike_shoro on Twitter.
#westgate hotel on 🔥 fire pic.twitter.com/lFkfncbLnz

— Avian (@Avian) August 27, 2017