Flamingo Wildlife Habitat brings touch of nature to the Strip
Updated April 29, 2018 - 5:08 pm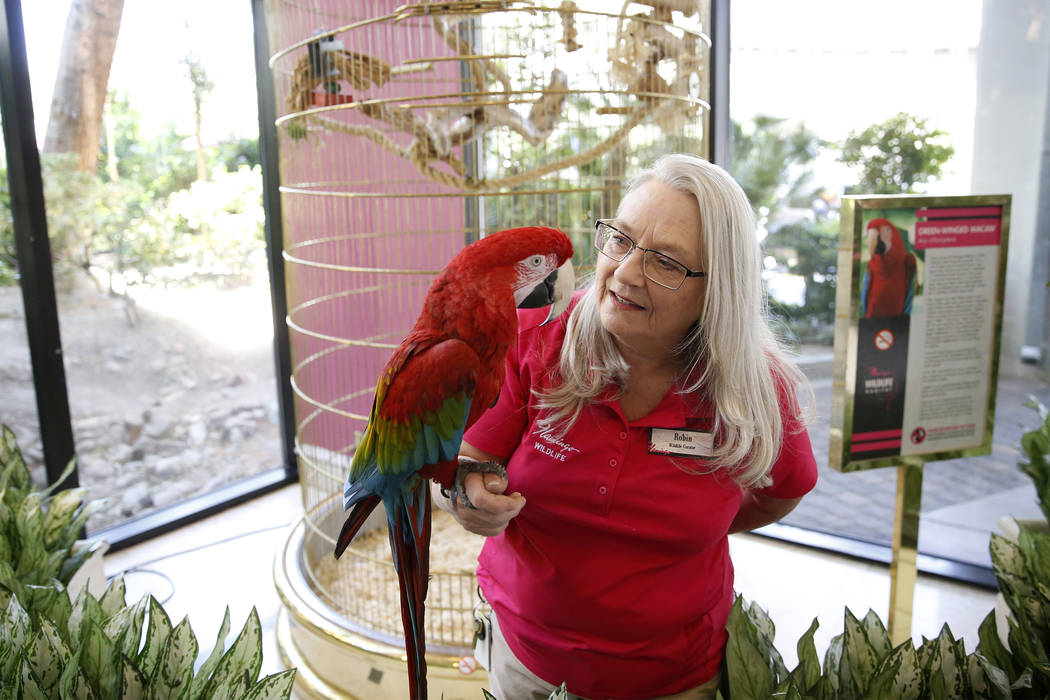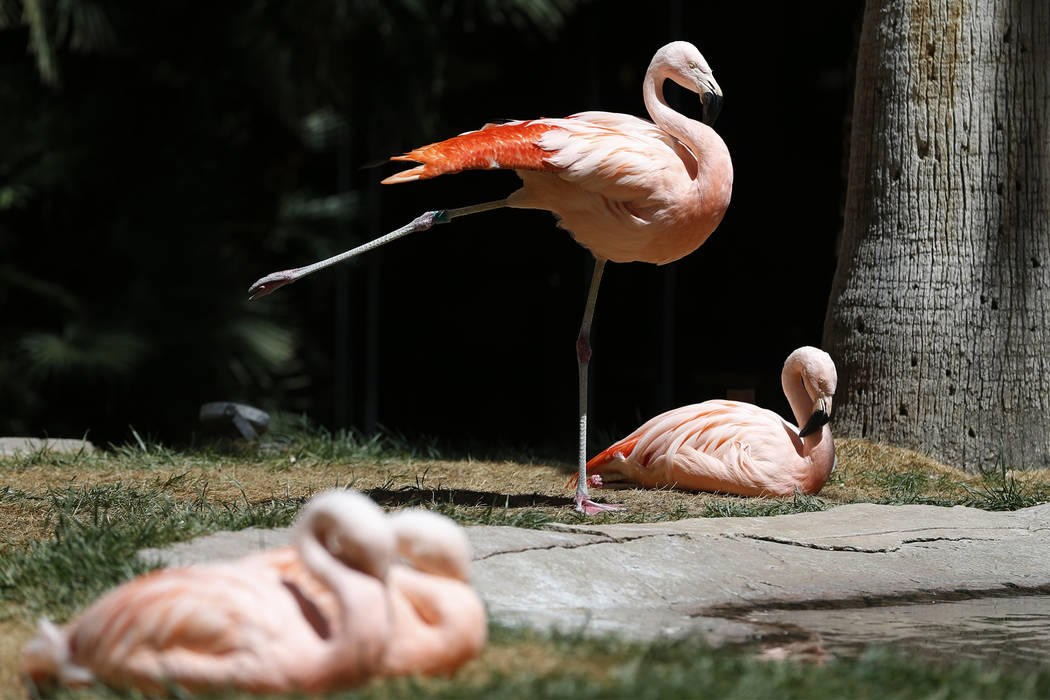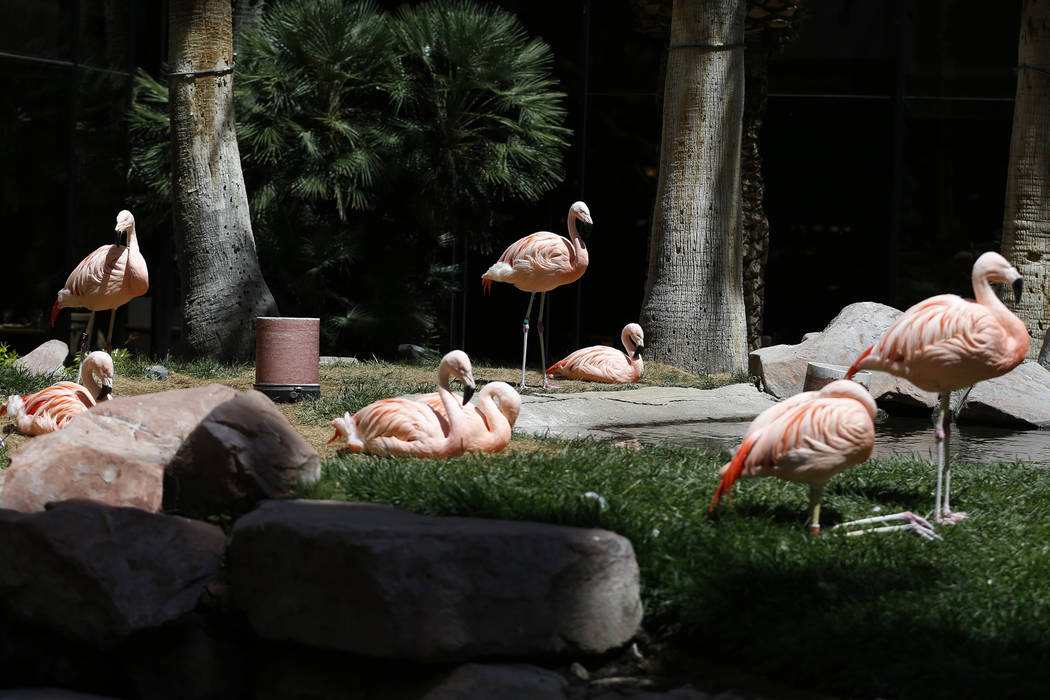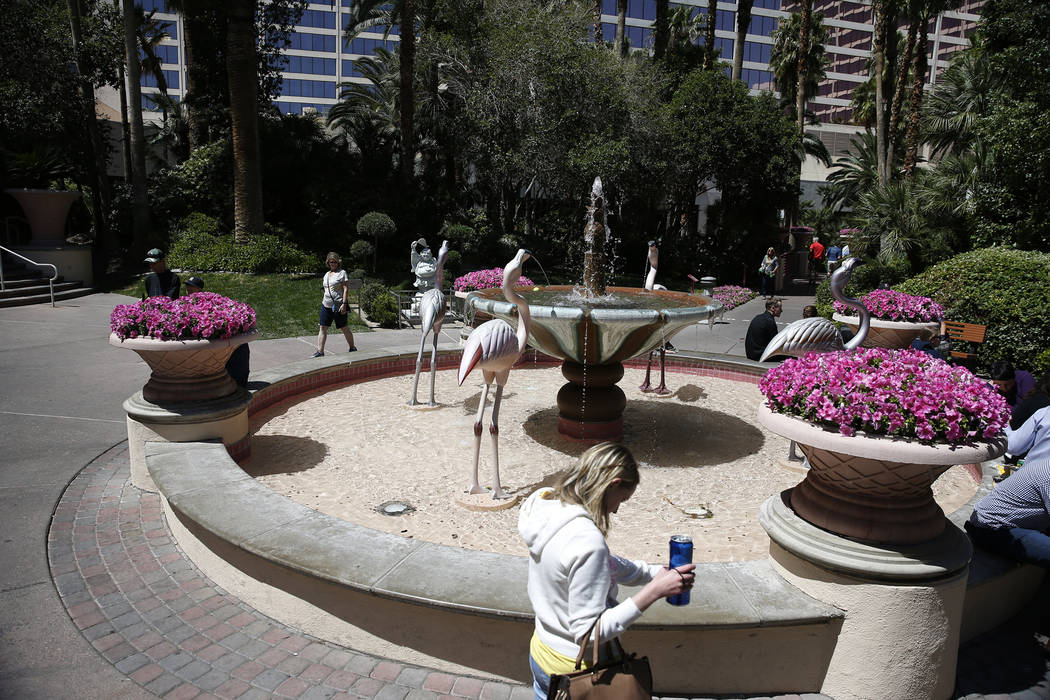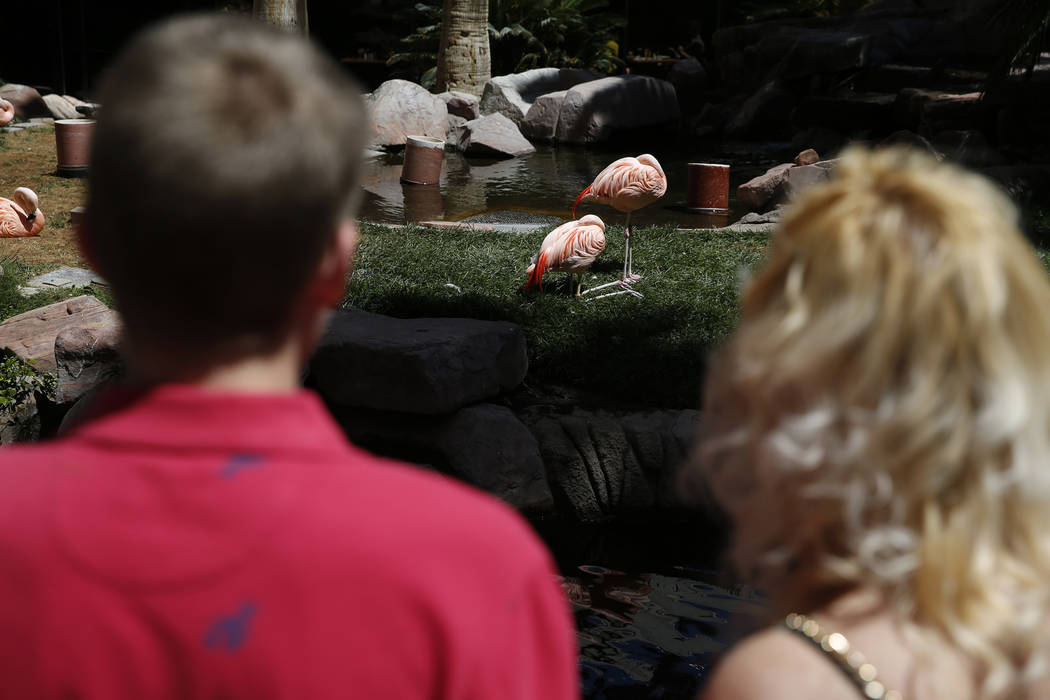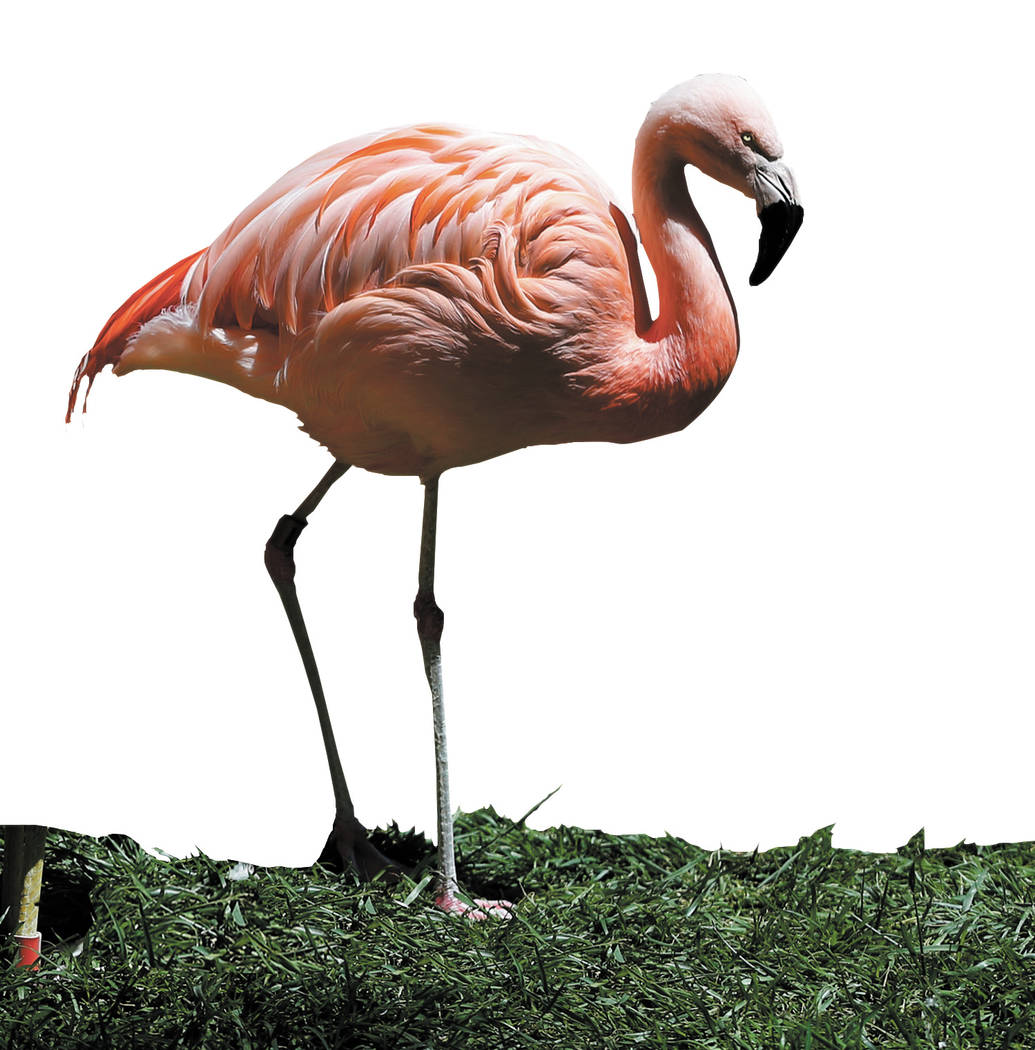 The music from Carlos 'n Charlie's drifts over, blending into the conversation and shouting coming from the Flamingo hotel's pool area, building an invisible sonic wall of vacation time reverie.
But take a seat by the waterfall within the Flamingo Wildlife Habitat and, cocooned by ivy, cooling vegetation and natural white noise, it's like relaxing on a peaceful island.
The Strip offers all sorts of metaphorical wildlife to visitors. But only the habitat can offer guests a literal gathering of wildlife made up of 50 species of animals, including 60 exotic birds, 20 turtles and more than 300 fish.
The habitat, which is celebrating its 23rd anniversary, is on the pathway to the pool area and accessible through a door near the resort's buffet. Although attendance figures aren't kept, wildlife curator Robin Matos says the attraction is popular among both repeat visitors who make the habitat a destination and newcomers who may be surprised to discover it.
What's the appeal? "It's an oasis," Matos answers.
It doesn't hurt that the habitat is open daily from dawn to dusk, requires no reservations, is free to view and is one of the Strip's relatively few family-friendly attractions. Guests can pick up free guidebooks, and Matos encourages parents to challenge kids to make a game of identifying all the species there.
Watchful guests even might spot a few winged day-trippers: Mallard ducks, great-tailed grackles, house sparrows, sparrow hawks and hummingbirds, none of which technically live there but stop in to visit.
"We have, especially right now, a lot of hummingbirds on the property," Matos notes. "We have four species native to Las Vegas, and we have a lot of people from Europe, Asia and Australia who are really fascinated. Of course, hummingbirds are found only in North and South America."
The habitat's permanent residents include water turtles and fish such as albino channel catfish, white sturgeon, grass carp and Japanese koi. There's also an Australian black swan named Miss Nasty, who's "been here 23 years," Matos says. "She used to chase the ducks. Now she has cataracts and can't see really well, so now she's more like Miss Laid-Back."
There are 10 flamingos, 10 species of duck and two California pelicans, who were found wrapped in fishing line in Laguna Niguel, Calif. "Once they were treated for their injuries, they were both so damaged they couldn't fly," Matos says. "So they tried to find a facility that would take them."
Employees named the pelicans Bugsy and Virginia, after mobster and Flamingo icon Benjamin "Bugsy" Siegel and his girlfriend, Virginia Hill.
"Guess what the runner-up was," Matos adds. "Donny and Marie."
The habitat features a 400,000-gallon pond separated into nine sections. Matos says it's accredited by the Zoological Association of America and certified by the National Wildlife Federation. Guests can watch feedings daily at 8:30 a.m. and 2 p.m. and are sure to depart knowing more about the habitat's residents than when they arrived.
The flamingos, for example — collectively known as a flamboyance — are the habitat's most popular species. Matos often sees guests taking selfies with one leg up, mimicking the flamingos' resting posture.
So why do flamingos stand on one leg? Matos takes the straight line like a pro.
"You know the answer to that," she says, smiling. "If they pick up the other one, they'll fall down."
Contact John Przybys at jprzybys@reviewjournal.com or 702-383-0280. Follow @JJPrzybys on Twitter.