Flooding hits Mandalay Bay on Las Vegas Strip
Updated June 19, 2018 - 7:41 pm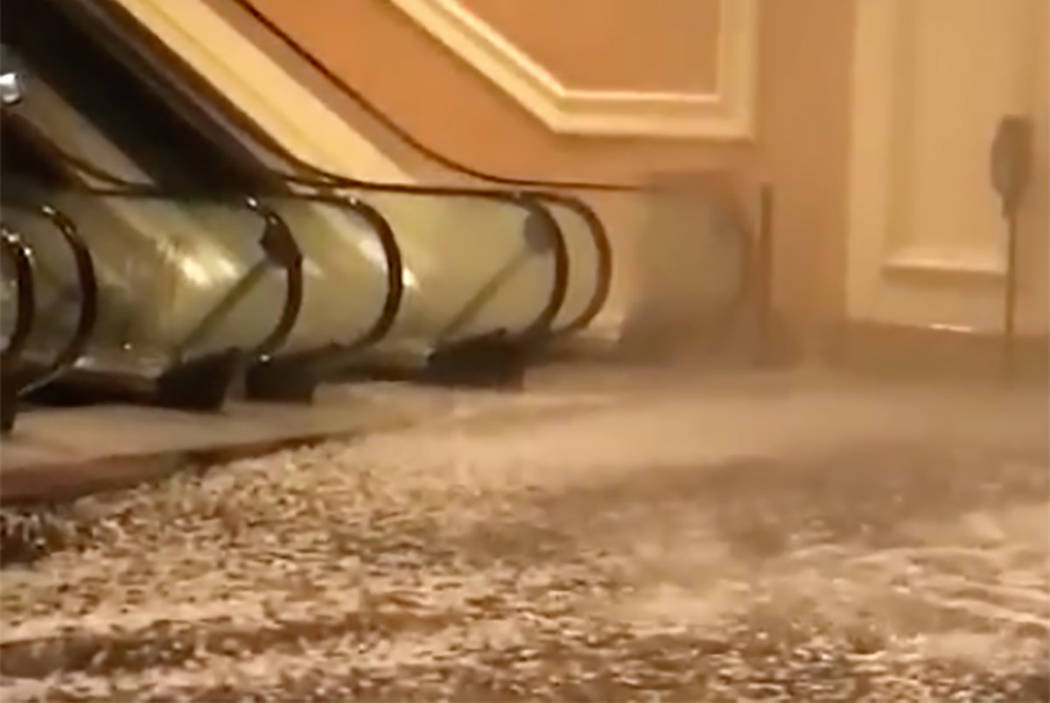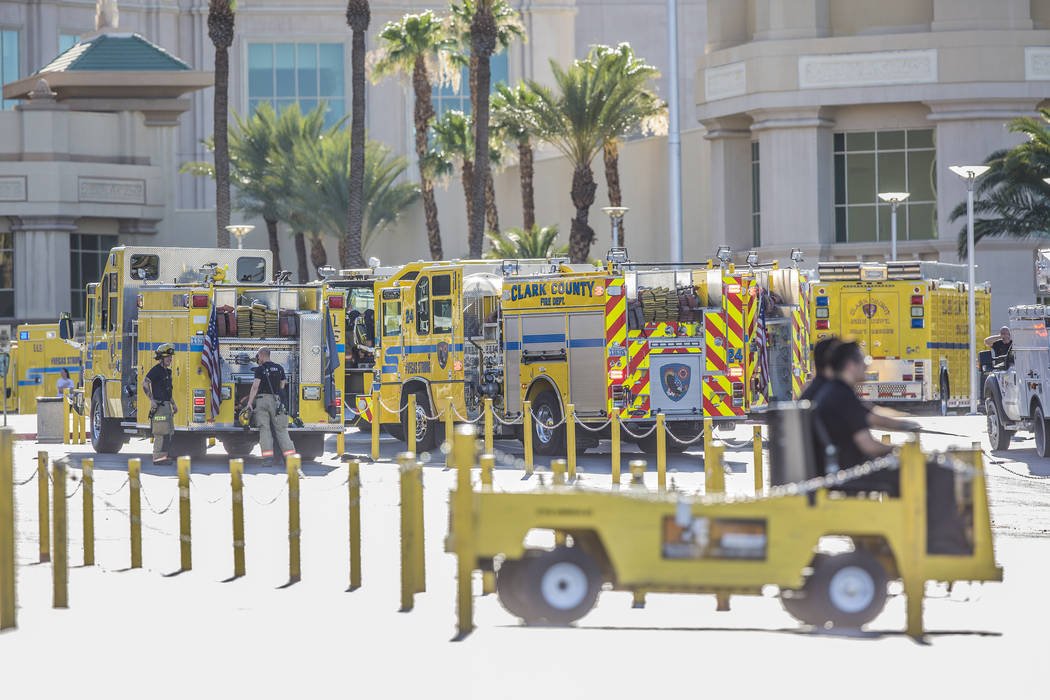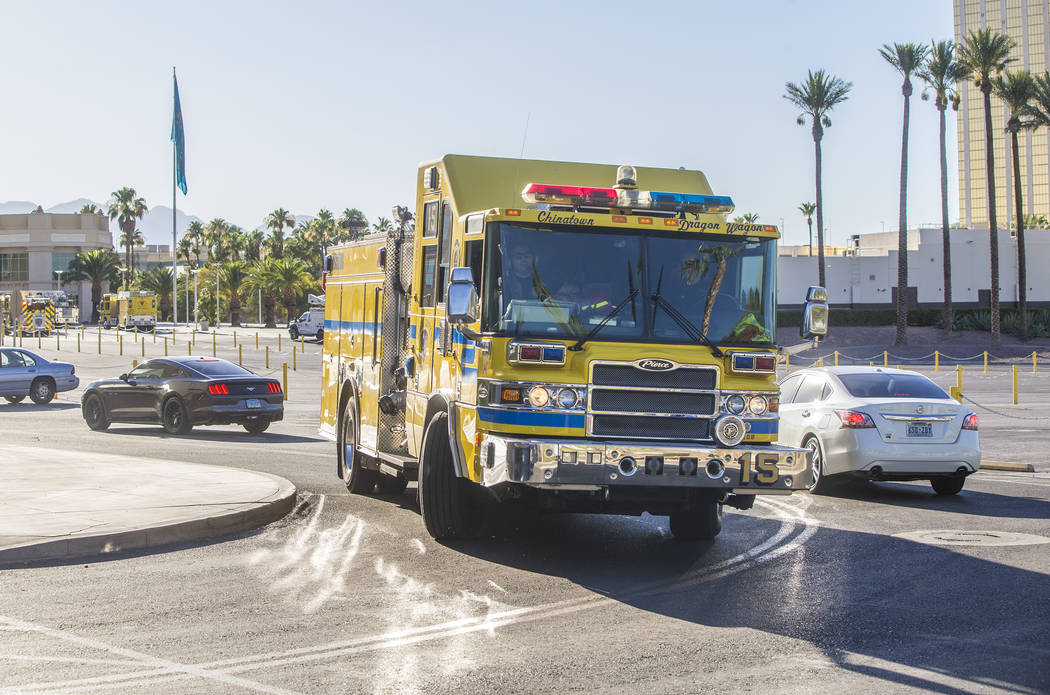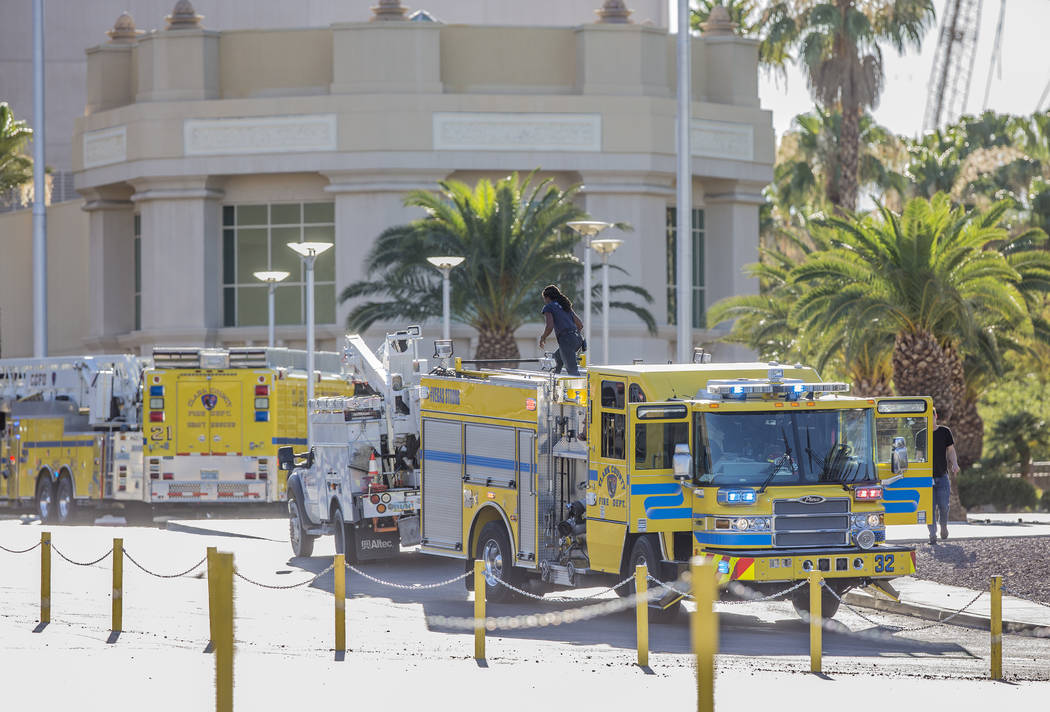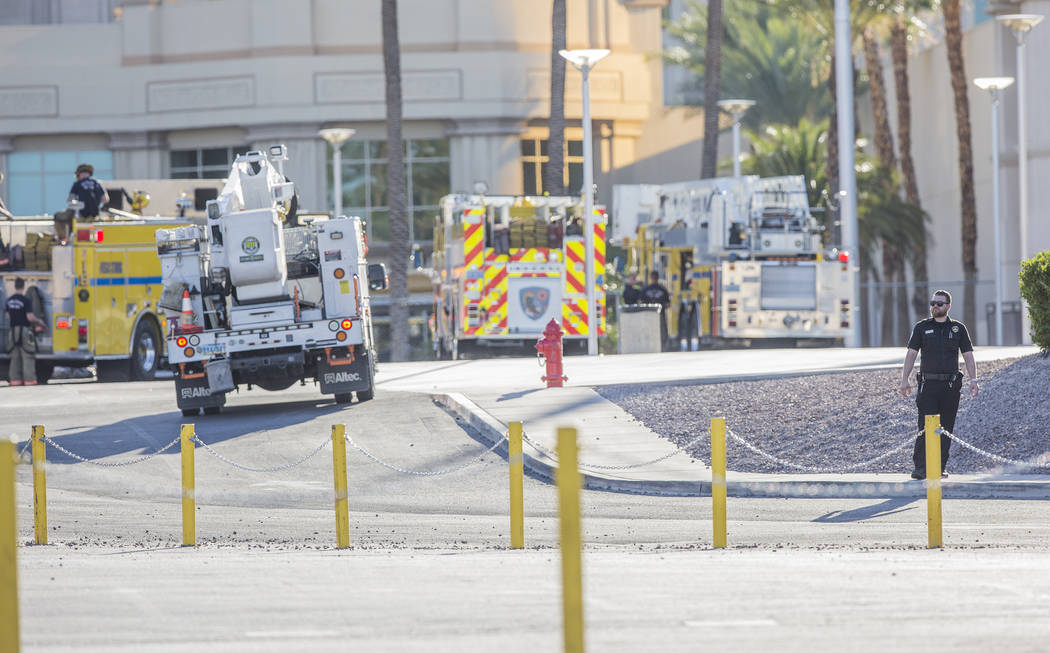 A water main break at Mandalay Bay on Tuesday afternoon caused flooding in the resort's south convention center, Clark County fire officials said.
The flooding was reported shortly after 4:30 p.m., the Clark County Fire Department said in a release. The break dumped water onto the first floor of the convention area, and about 1,000 people on the second floor had to be relocated to other areas of the resort.
Fire officials said there was no structural damage to the building, although there was some damage to part of the first-floor ceiling. Officials determined the break happened in the loading dock area.
No injuries were reported.
Brian Ahern, an MGM Resorts International spokesman, said the break did not disrupt operations. Ahern said the convention center's events would go on as usual on Wednesday.