Gaming board deploying officers to Las Vegas Strip casinos
October 3, 2017 - 7:28 pm
Updated October 3, 2017 - 7:30 pm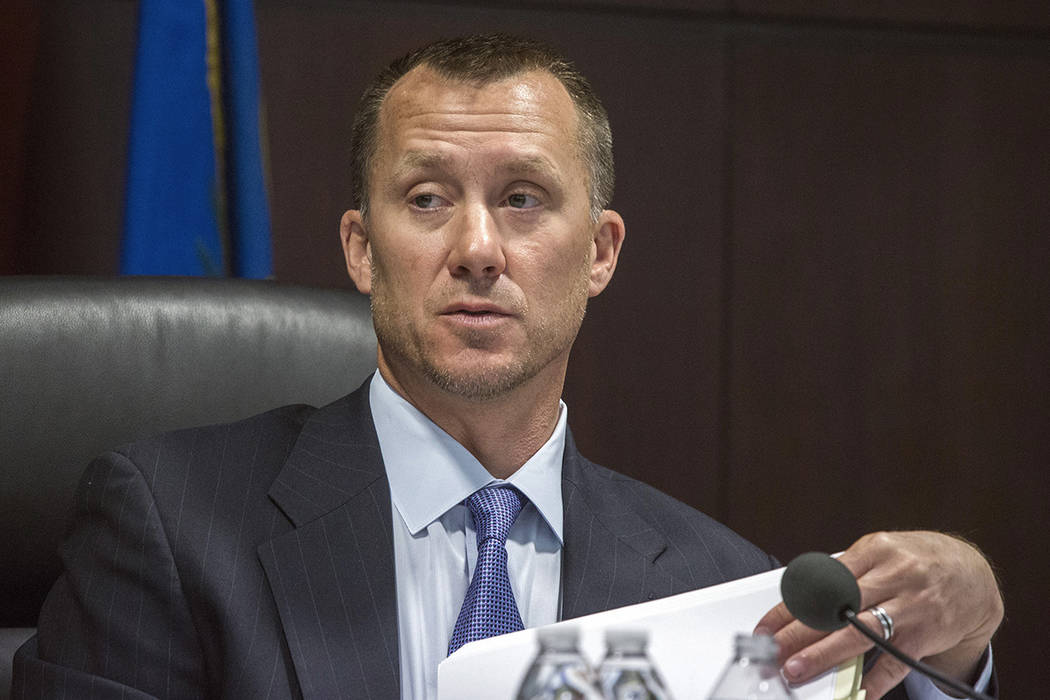 The state Gaming Control Board is pitching in on the investigation of the person who shot hundreds of people from his hotel suite at Mandalay Bay and will deploy plainclothes officers at Strip casinos as a safety measure.
Control Board Chairman A.G. Burnett said Tuesday the board's enforcement division has officers who routinely work undercover to spot casino cheats and illegal play. Recently, he said, undercover officers have been sent to sportsbooks to watch for representatives of illegal offshore books to "root them out."
"We don't have all of them activated under normal circumstances," Burnett said in a telephone interview. "They can conduct covert operations, depending on what the risk is."
Burnett emphasized that there has been no indication of a greater threat in casinos, but he decided to deploy officers now as people recover from the shock of Sunday's mass killings at the Route 91 Harvest Festival of country music.
Burnett said the board also is scouring its databases to determine if there is any information on Stephen Paddock, the gunman who shot himself to death as Las Vegas Metropolitan Police officers closed in on him, and his companion, Marilou Danley.
"We have also requested information from licensees in Northern and Southern Nevada which will be passed on to the investigating agencies," Burnett said. "We stand ready to continue to assist Metro, the FBI and Nevada gaming licensees in any way we can to help ensure the public's safety in Nevada."
Burnett said the agency is doing a deep dive into its records to determine if Paddock, a professional gambler, had ever been a part of a patron dispute with a casino. Background that could be helpful to police agencies would be available if he ever applied for licensing or a work card, but Burnett said he's "99.9 percent sure he never applied for anything."
In a statement issued earlier Tuesday, Burnett commended emergency responders, security staff and concert attendees for their actions to help others and he said he received condolences from regulatory agencies across the globe after Sunday's tragedy.
Contact Richard N. Velotta at rvelotta@reviewjournal.com or 702-477-3893. Follow @RickVelotta on Twitter.