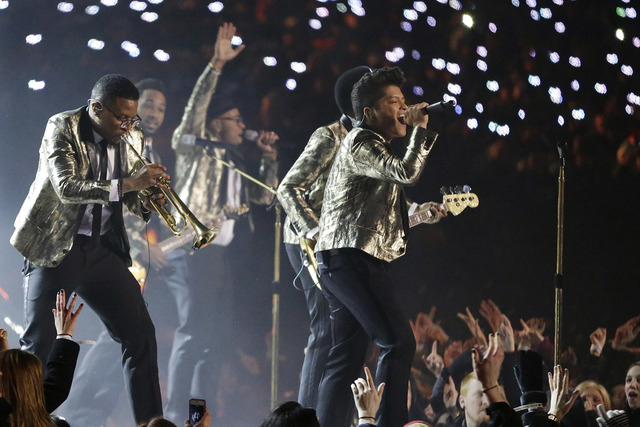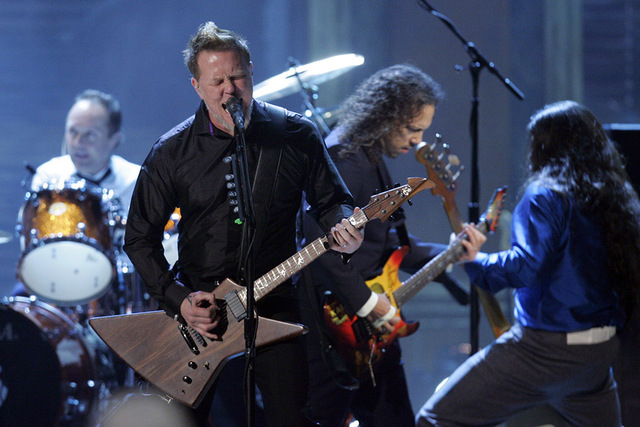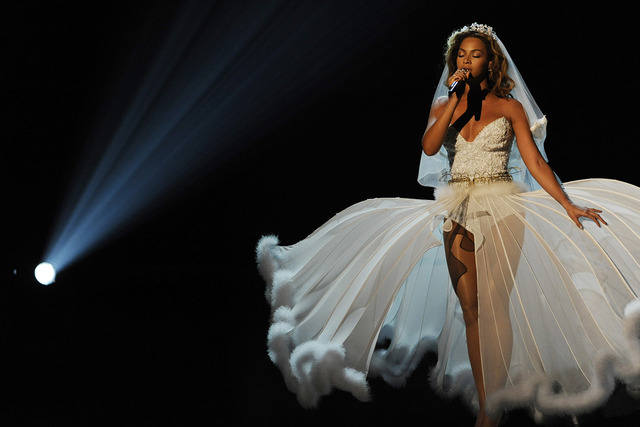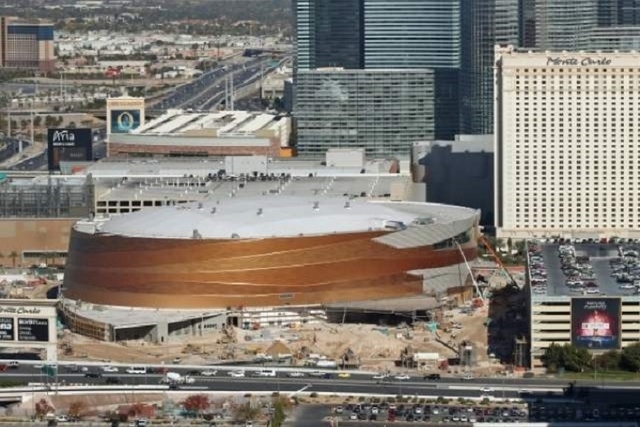 With The Killers kicking off the grand opening of T-Mobile Arena, followed by performances from Nicki Minaj and Ariana Grande the next day, the venue is opening with a bang.
In addition, within the first couple months of operation, the arena will feature a star-studded lineup of shows and performers including George Strait, UFC 200, Guns N' Roses and Billy Joel.
Although new events are being added frequently, here are a few big names that we think could sell out the 20,000-seat venue:
Adele
After selling out the Cosmopolitan in 2011, Adele has yet to perform again in Las Vegas. In December, the superstar announced 56 North American tour dates. Although Las Vegas didn't make the list, all 56 tour dates are sold out, so it's fair to say she would have no problem selling out a stop in Sin City.
Bruno Mars
From the Super Bowl halftime show to playing in front of a packed crowd for a New Year's Eve performance at the Cosmopolitan, Bruno Mars is no stranger to large crowds. And, Las Vegas seems to like Bruno Mars, as his hit "Uptown Funk" was added to the regular rotation of songs at the Fountains of Bellagio show.
Metallica
Metallica has proved it can sell out venues in Las Vegas, as the band played to a packed house at the Mandalay Bay Events Center in 2011. Swarms of fans also came together in May to hear the band play an 18-song set at Rock in Rio.
Beyoncé
Fans were probably pretty disappointed to learn Queen Bey's 40-date Formation World Tour didn't include a stop in Las Vegas. With many large stadiums sold out — the New England's Gillette Stadium (holds 66,829 people), Los Angeles' Rose Bowl (92,542 seats) and New York's Citi Field (capacity of 41,800) to name a few — Beyoncé could probably sell out T-Mobile Arena with ease.
Rolling Stones
In May 2013, the Rolling Stones played a sold out show at the MGM Grand Garden arena. With T-Mobile Arena holding only a few thousand seats more than the MGM Grand, it's likely the group could host a sold out performance at the new venue as well.
Who do you think could sell out the arena? Take our poll below.
Contact Caitlin Lilly at clilly@reviewjournal.com. Find her on Twitter: @caitielilly_