Las Vegas gunman's brother suspected of child porn possession
October 25, 2017 - 9:28 am
Updated October 25, 2017 - 6:19 pm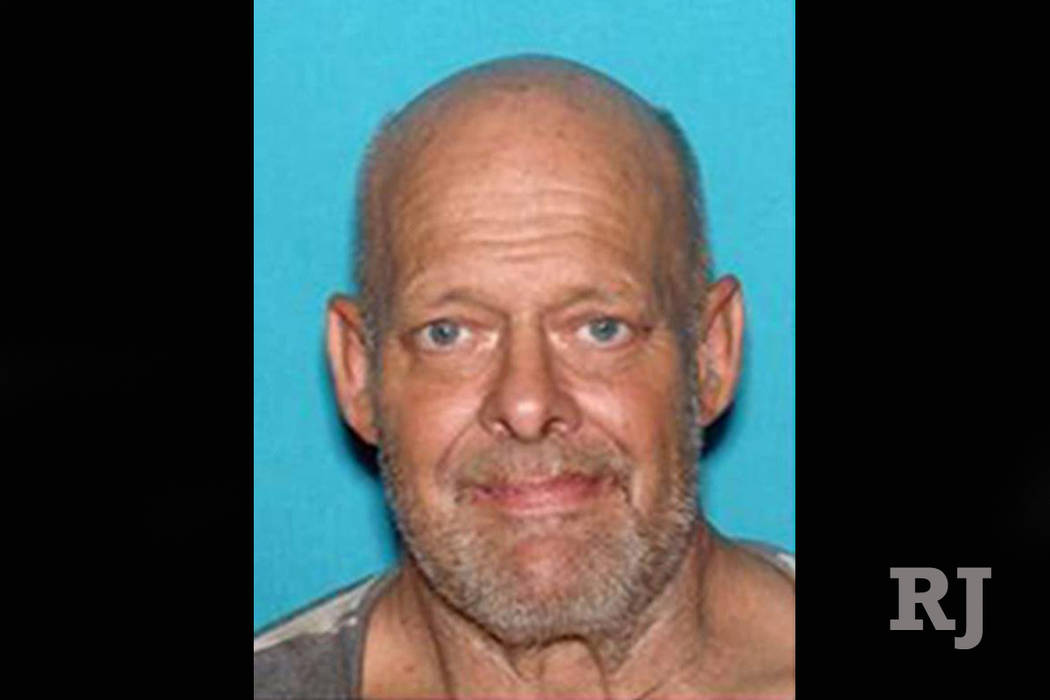 The Mandalay Bay shooter's brother, who was arrested Wednesday in the Los Angeles area on charges of possessing more than 600 images of child pornography, had a violent temper and a history of erratic behavior, records show.
Bruce Paddock, 58, is facing one felony count of possessing child pornography and 19 misdemeanor counts of child exploitation, according to the arrest warrant.
The younger brother of Stephen Paddock, Bruce was arrested in the 5300 block of Laurel Canyon Boulevard in North Hollywood early Wednesday, police said. A nursing home on that block, Four Seasons Healthcare & Wellness Center, confirmed that a resident was arrested there Wednesday morning.
Bruce Paddock had been homeless and estranged from his family. His whereabouts had became a national mystery after his brother opened fire from the 32nd floor of the Mandalay Bay casino-hotel on Oct. 1, killing 58 and wounding hundreds more at the Route 91 Harvest festival before killing himself. Another brother spoke to the media after the shooting, but this Paddock brother has not spoken publicly.
Paddock has a long criminal record, including vandalism and other charges in Los Angeles and Santa Barbara, court records show. He also had a restraining order filed against him after he threatened to kill a former friend and leave him in the desert. That order alleges that Paddock downloaded child porn onto his computers as well as computers at an auto shop where he was squatting.
A Los Angeles police news release confirmed Wednesday that police found child pornography after Paddock was evicted from the 9000 block of San Fernando Road in Sun Valley, where the Action Auto Center is located. The release said Paddock was a transient and police could not locate him until Wednesday.
Threatening Behavior
Hector Cruz, owner of Action Auto, filed the restraining order against Paddock in August 2014. By then, Paddock had been squatting for about eight months —and had exhibited disturbing behavior. In March 2014, for example, police traced child porn to a computer Paddock was using at the shop. Officers retrieved the computer and investigated, but did not pursue charges against Paddock, court records said.
Paddock also used the shop's equipment at night to build things, alter the shop's plumbing and electrical system and put holes in the roof. Court records say he put nails in car tires, altered gas tanks and dug through mail that was not his. Cruz describes Paddock in the records as a "habitual" user of marijuana and methamphetamine, and a drug dealer.
Then, in early August, Paddock became aggressive towards Cruz.
On Aug. 5, 2014, Cruz alleged that Paddock approached him at the shop and, in an apparent attempt to provoke him, said "Hit me like a man." When Cruz refused, Paddock punched him in the arm "quite hard," court records show.
The next day, Paddock yelled at Cruz and threatened him with fists clenched. Cruz told authorities that Paddock seemed to believe that the repair shop belonged to him because he had been squatting there.
"If you keep (expletive) with me, I'm going to kill you and drop you in the desert," Cruz said Paddock told him in the restraining order. "I told you to stay away from my business."
Cruz said in court records that he was "extremely fearful for my physical safety." Cruz was granted a temporary restraining order but a judge later found there was insufficient evidence for a long-term order.
Cruz declined to comment.
Before living at the Los Angeles area shop, Paddock was staying in the Santa Barbara area in 2012, according to court records and sources.
He stayed for two months at the Santa Barbara Rescue Mission in 2012, a worker at the mission said.
Paddock was arrested in December of 2014 for possession of drugs, drug paraphernalia and disorderly conduct for soliciting a lewd act, court records show. He received a three-year suspended sentence and served one day in jail.
A year later, he was arrested for driving with a suspended license. The court records show he forfeited bail.
Freelancer Amber Lipsey contributed to this story.
Contact Arthur Kane at akane@reviewjournal.com. Follow @ArthurMKane on Twitter. Contact Brian Joseph atbjoseph@reviewjournal.com or 702-387-5208. Follow @bjoseph1 on Twitter.