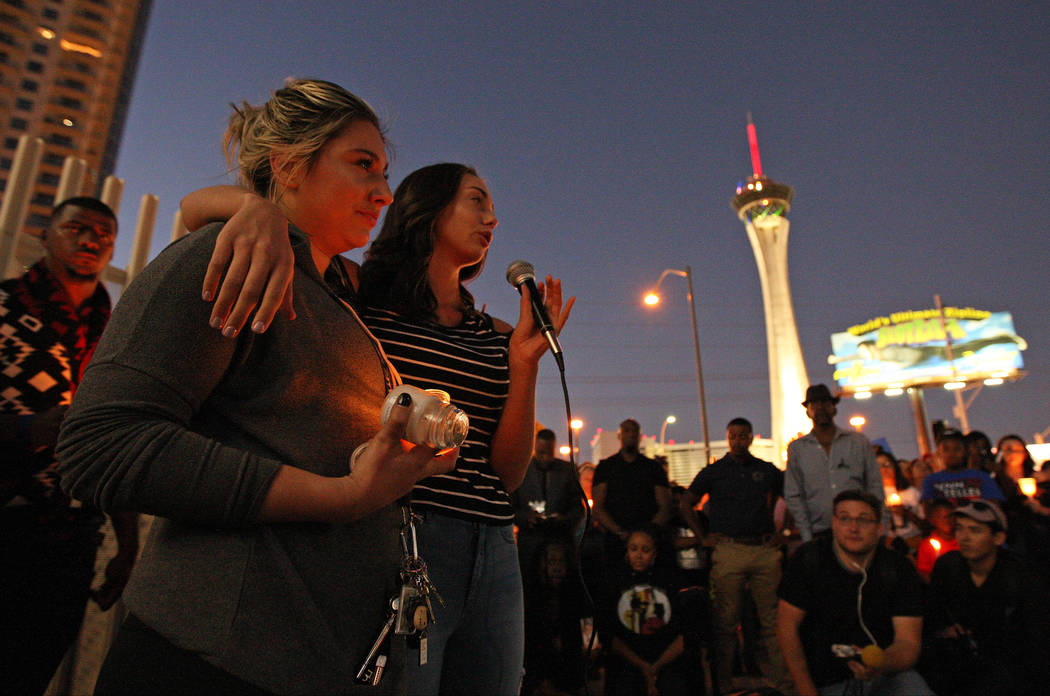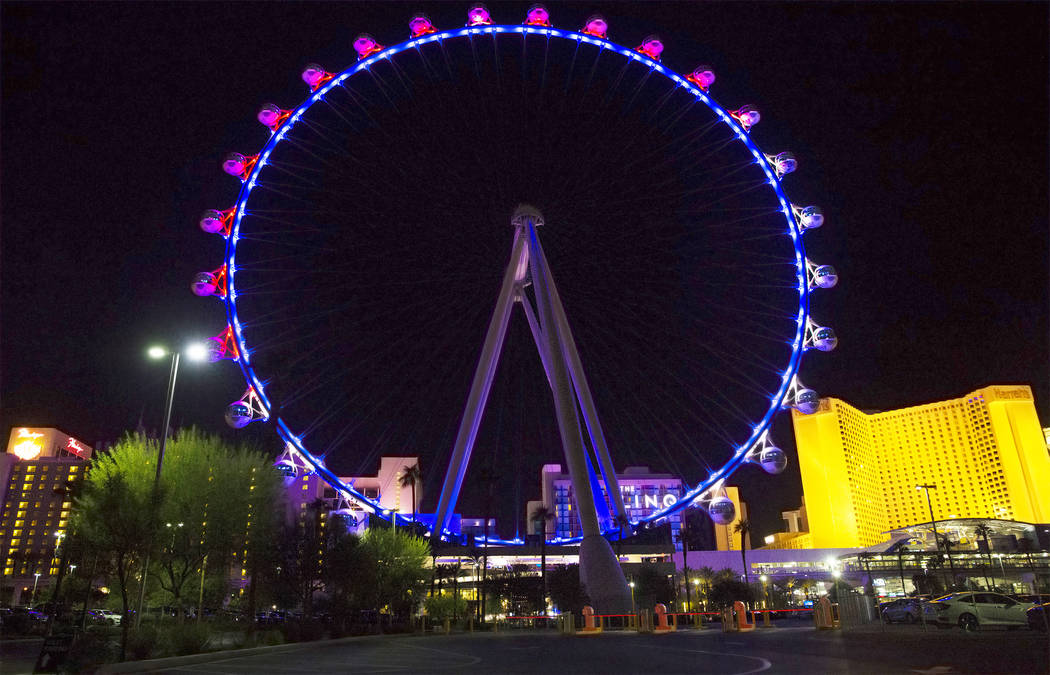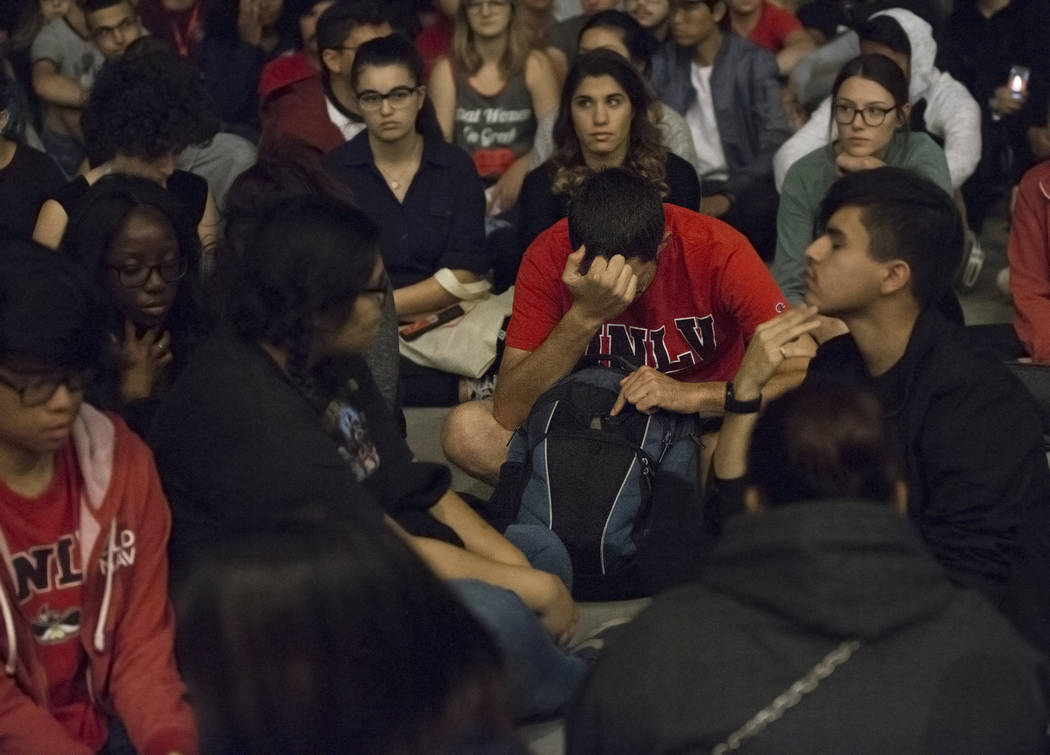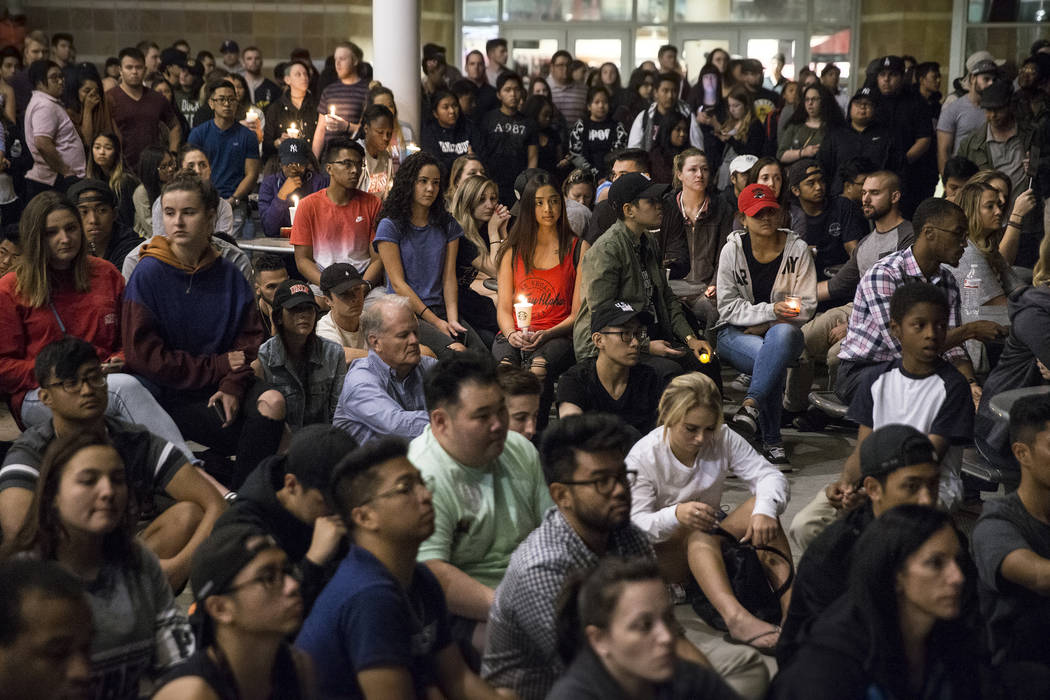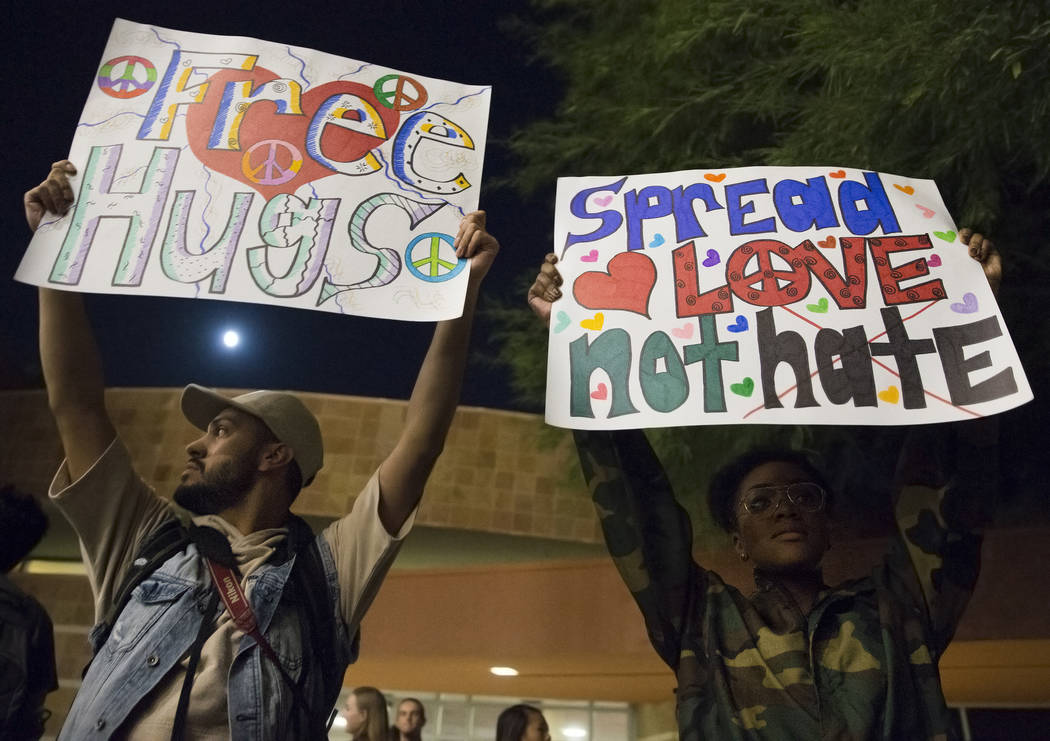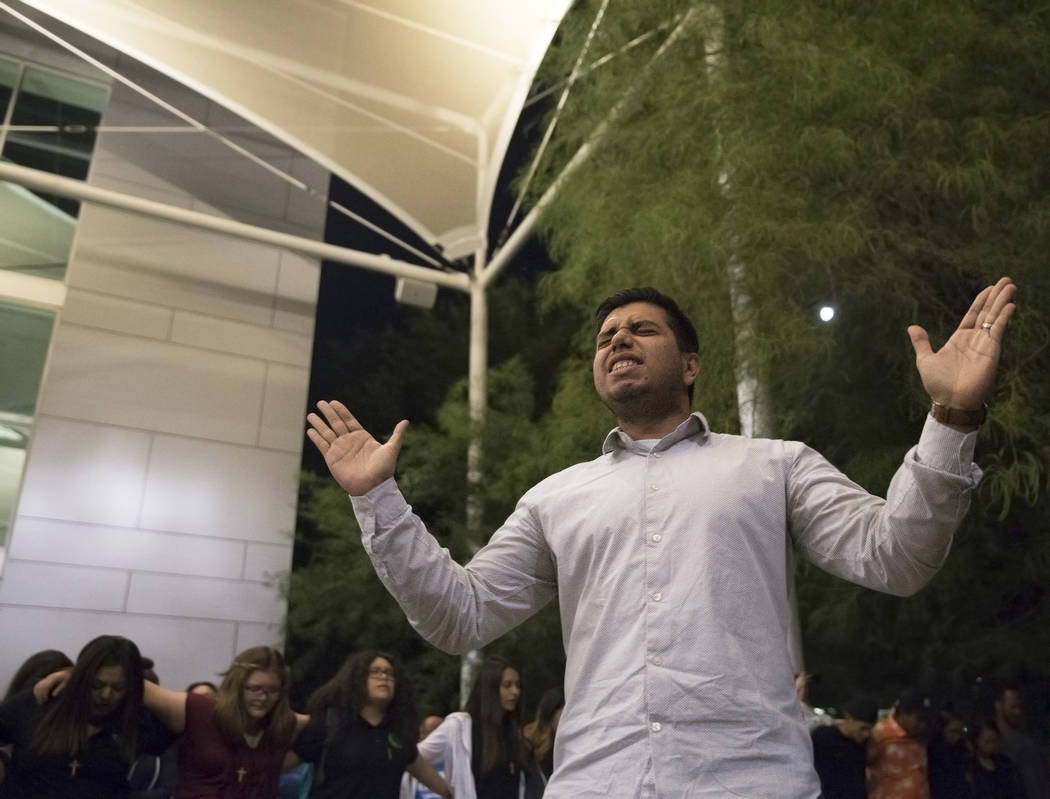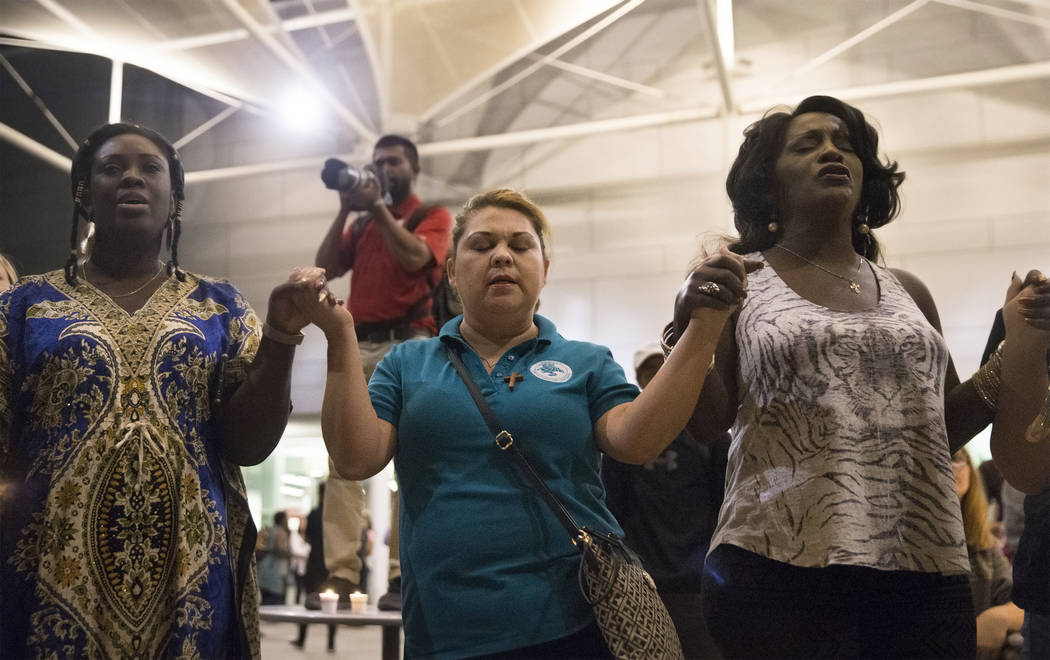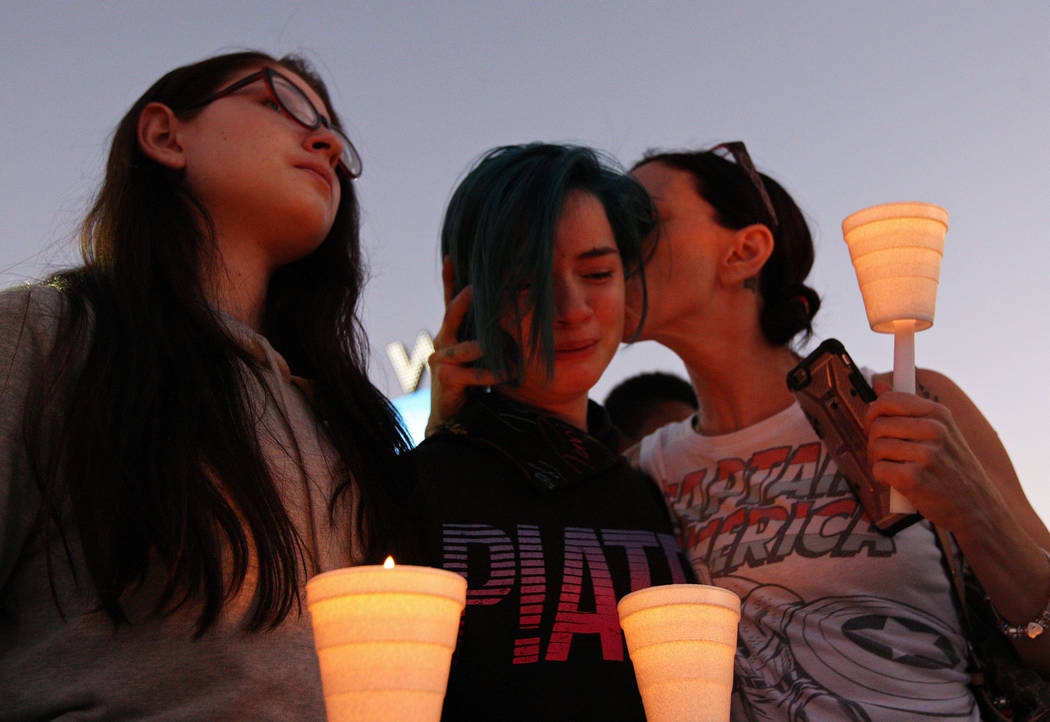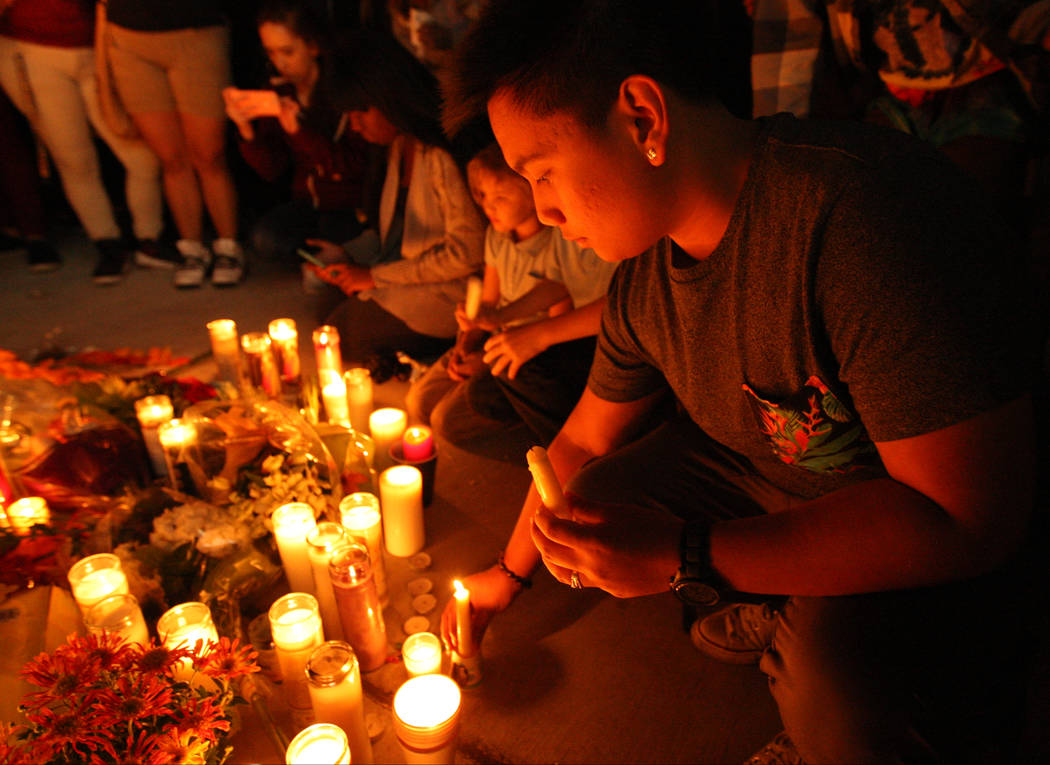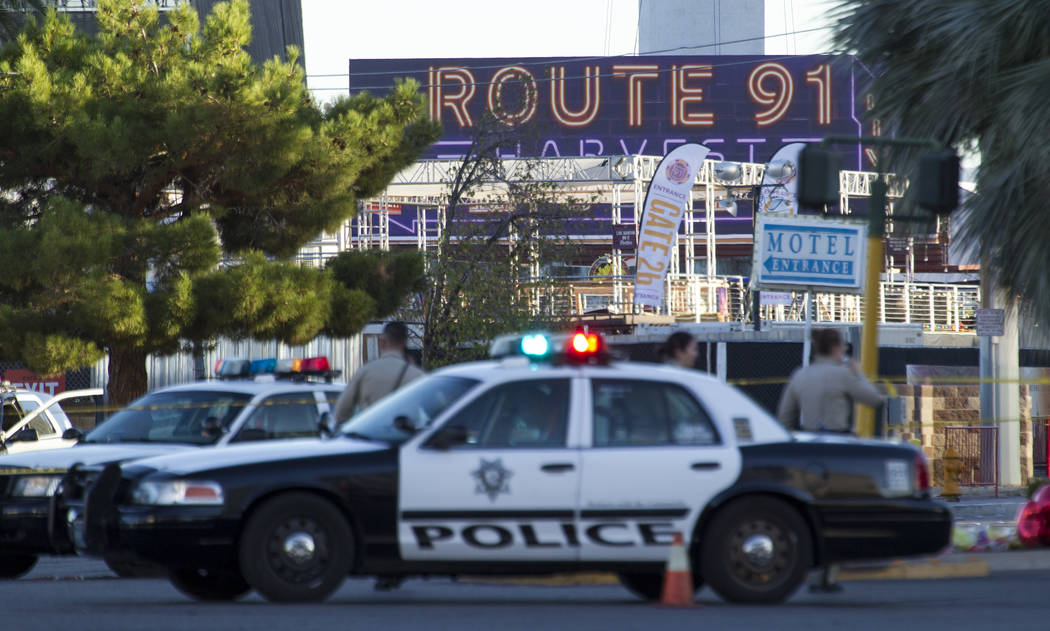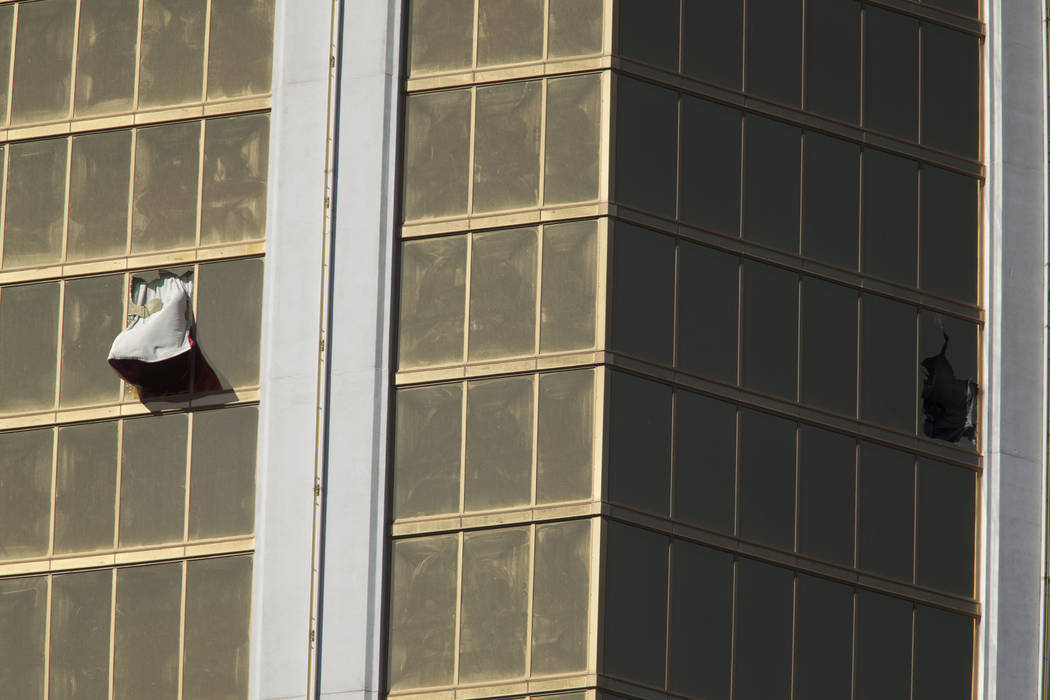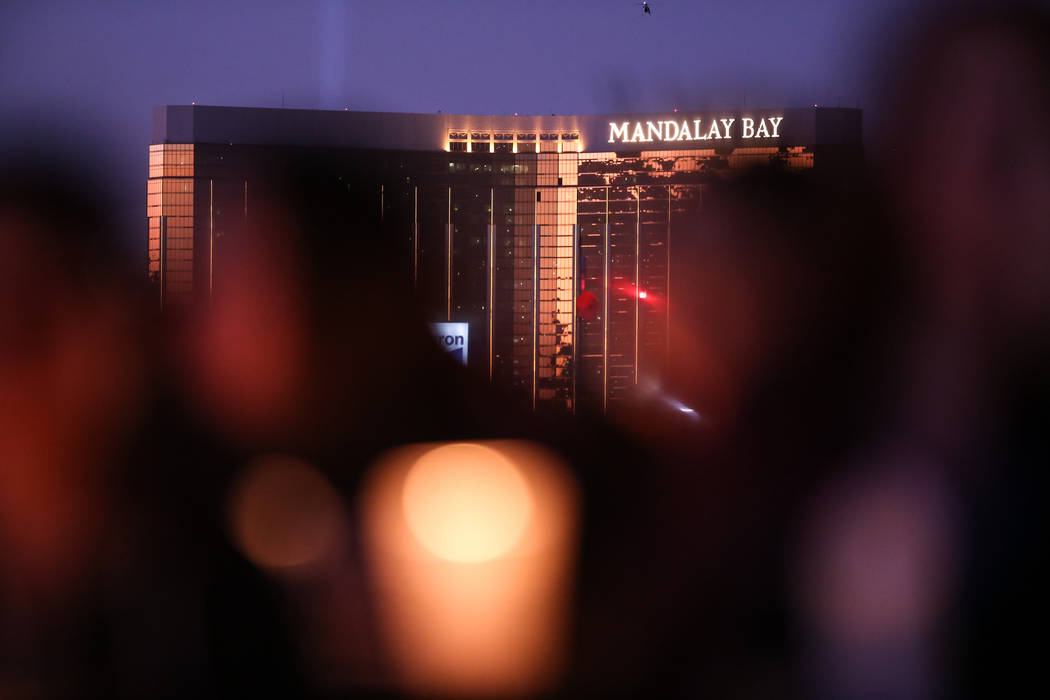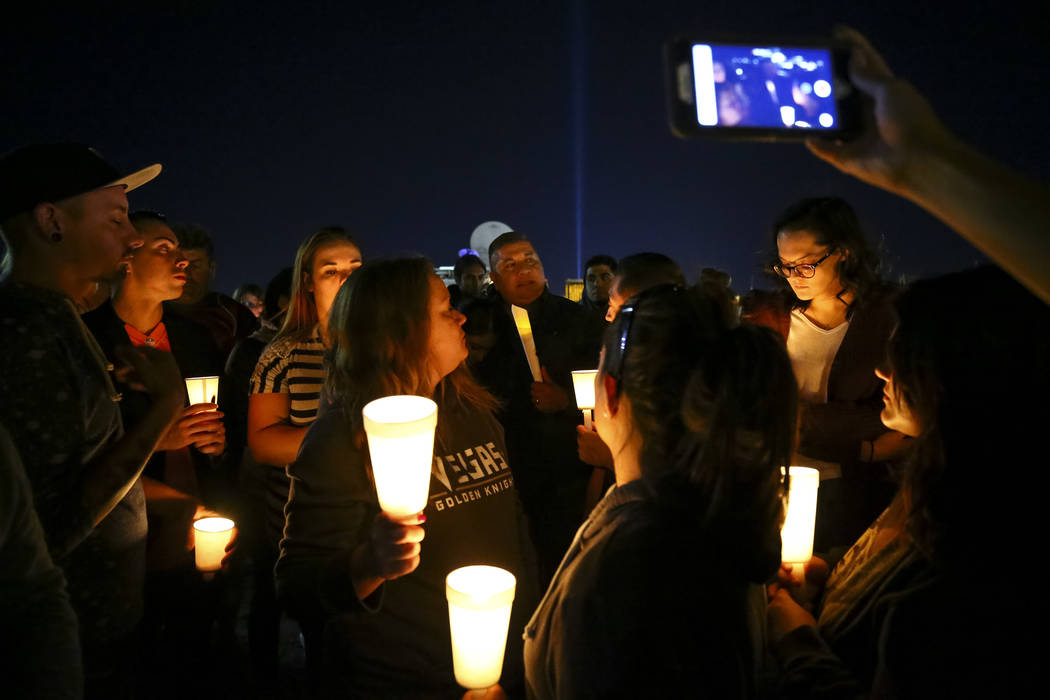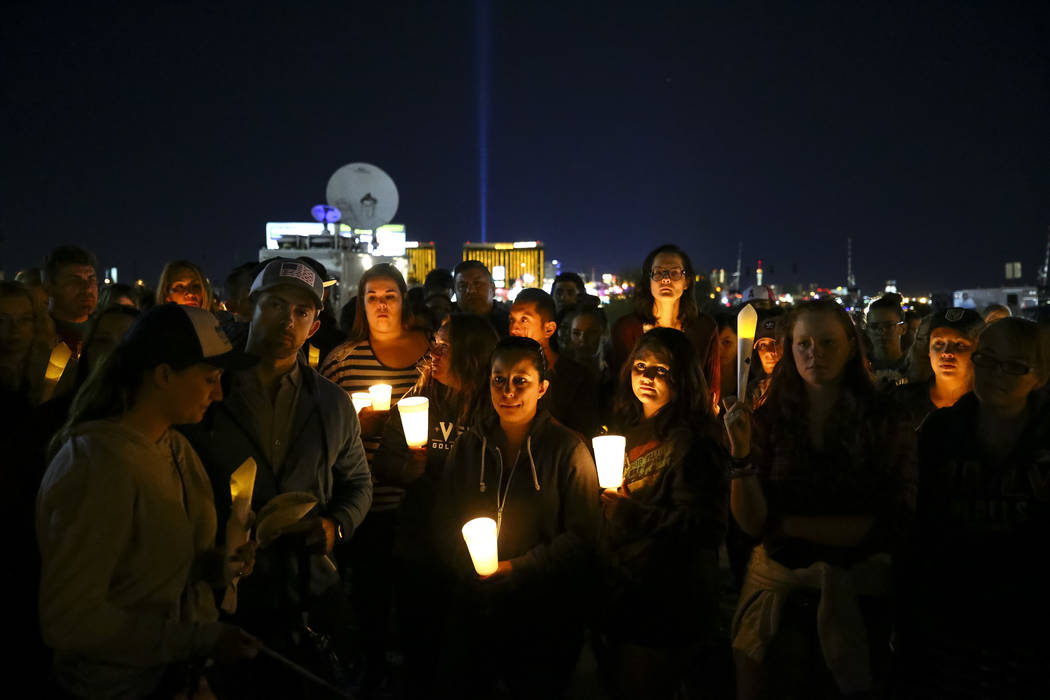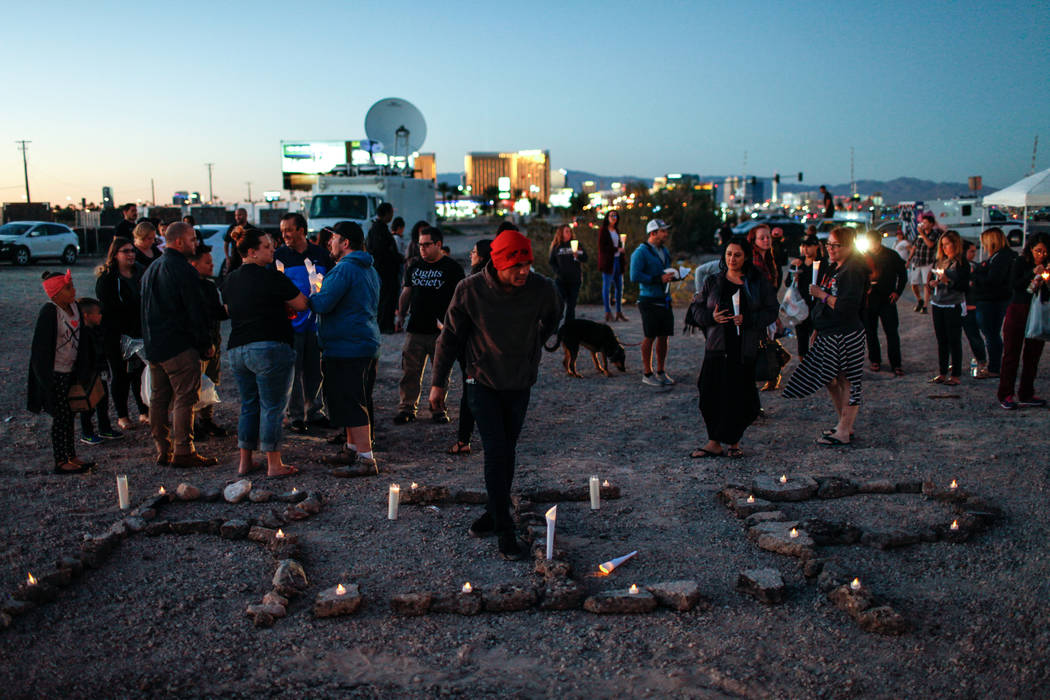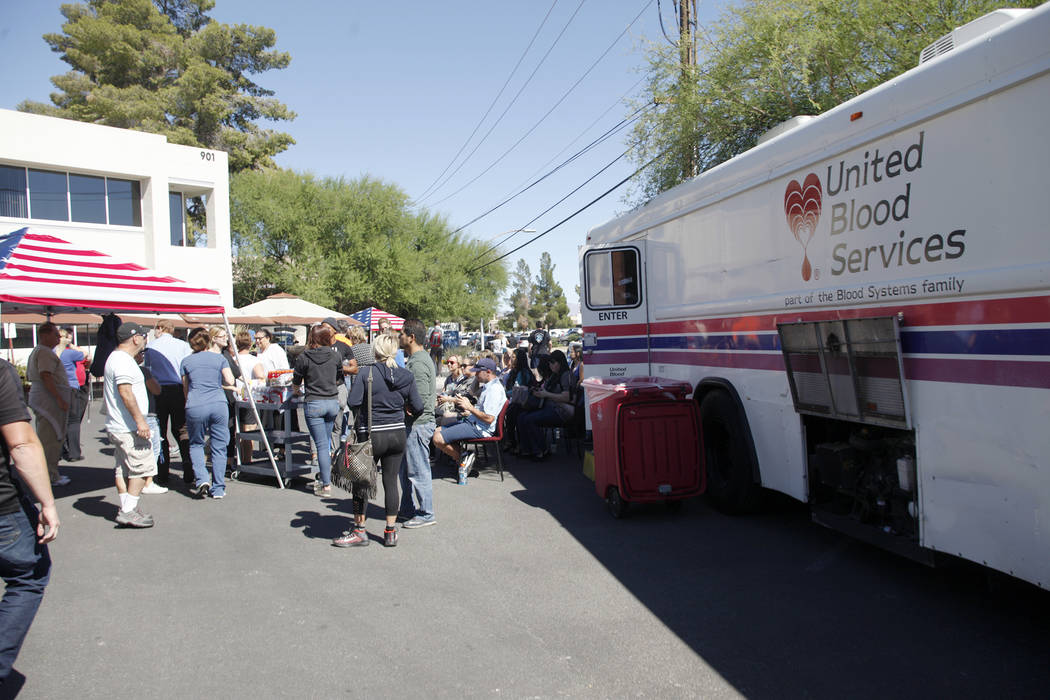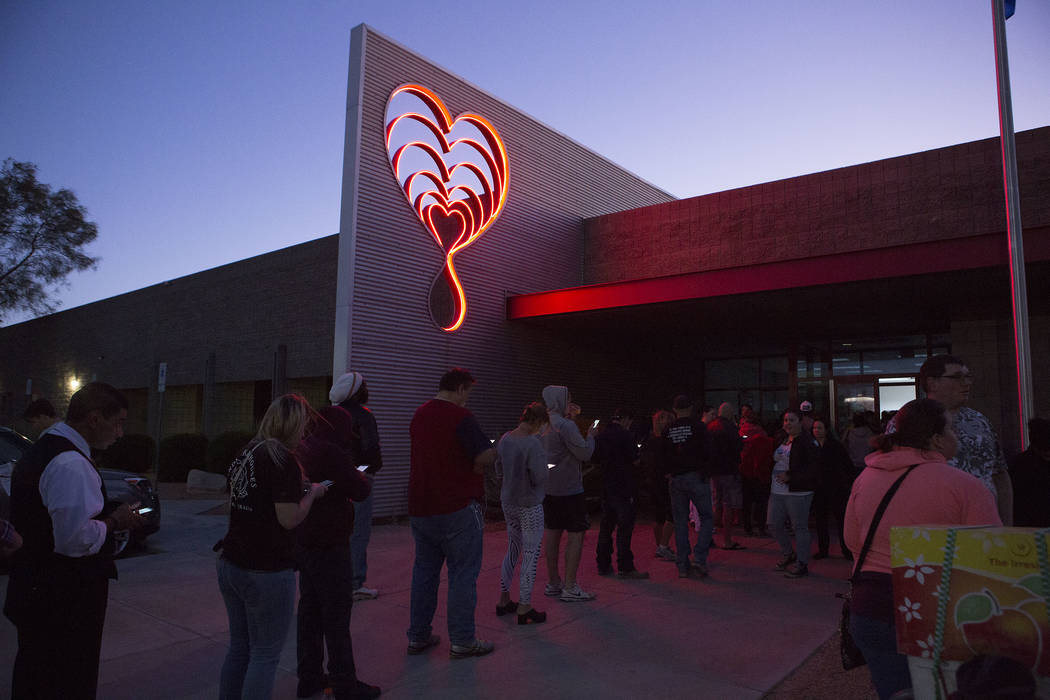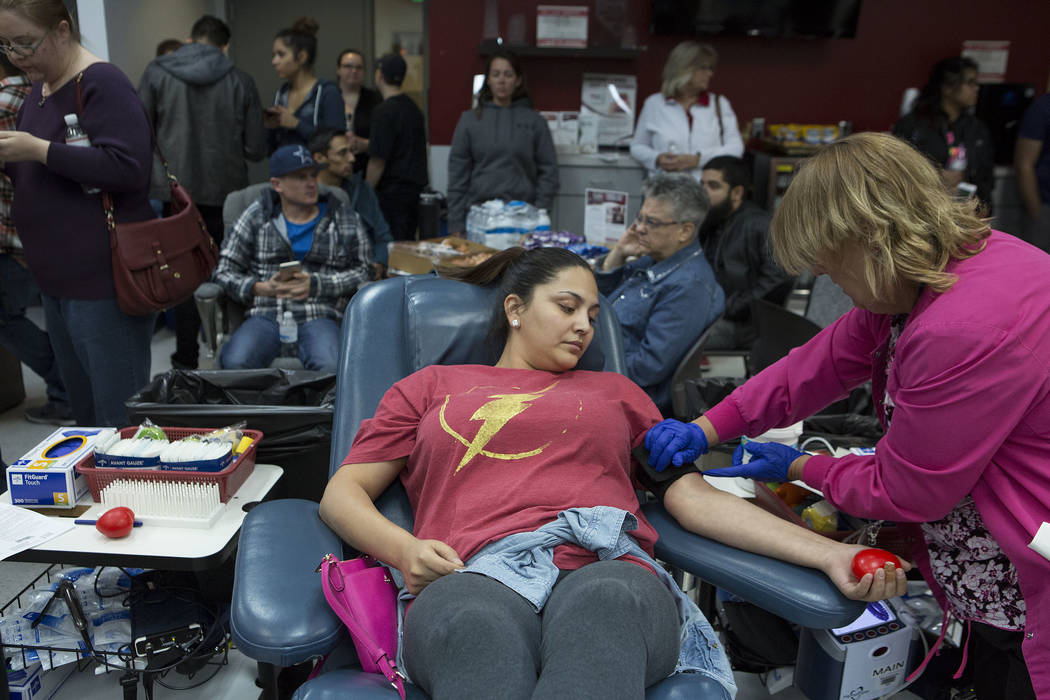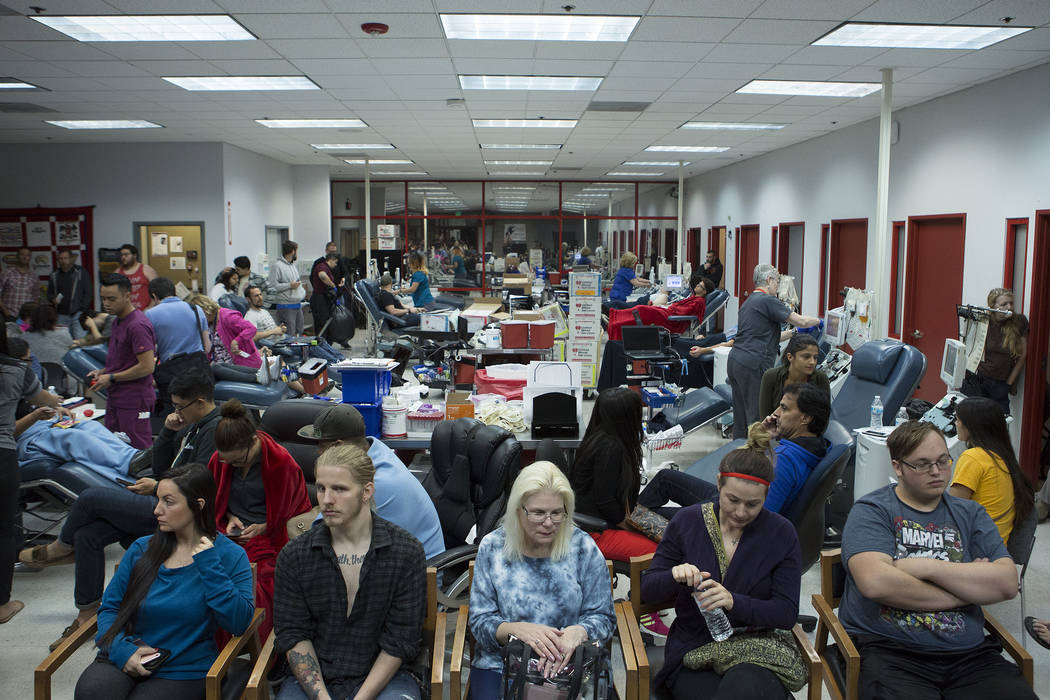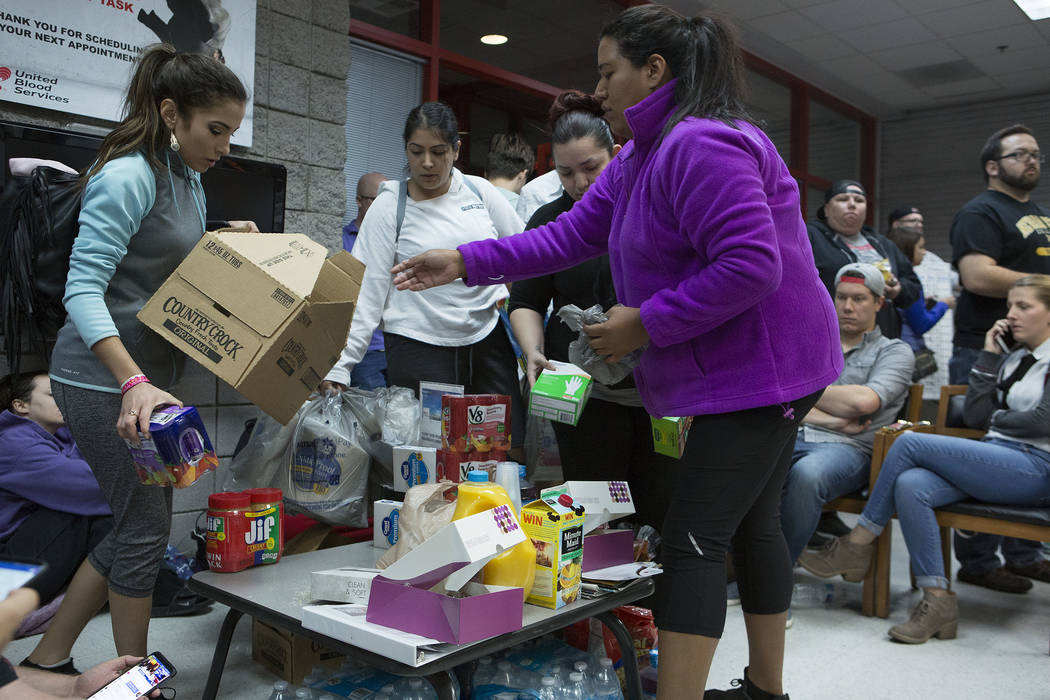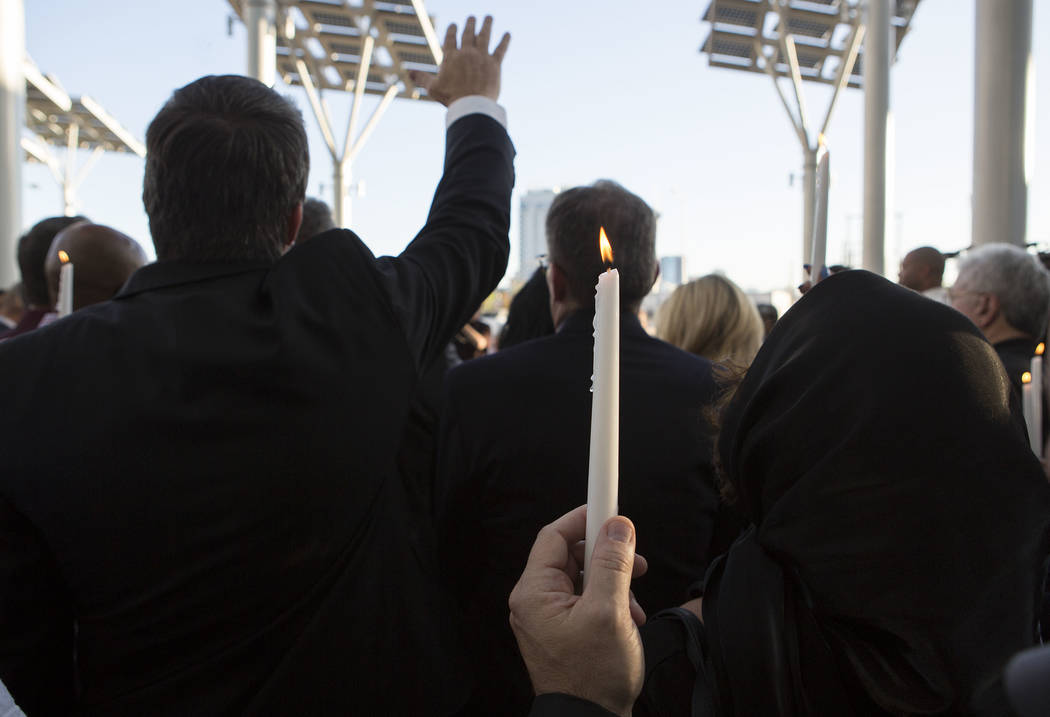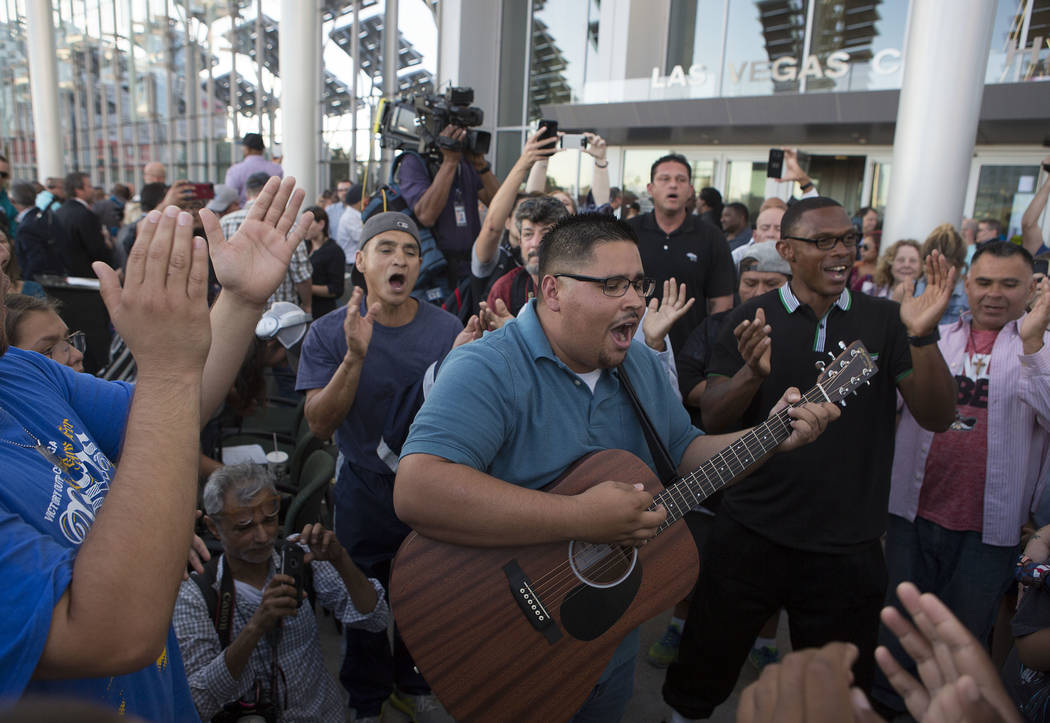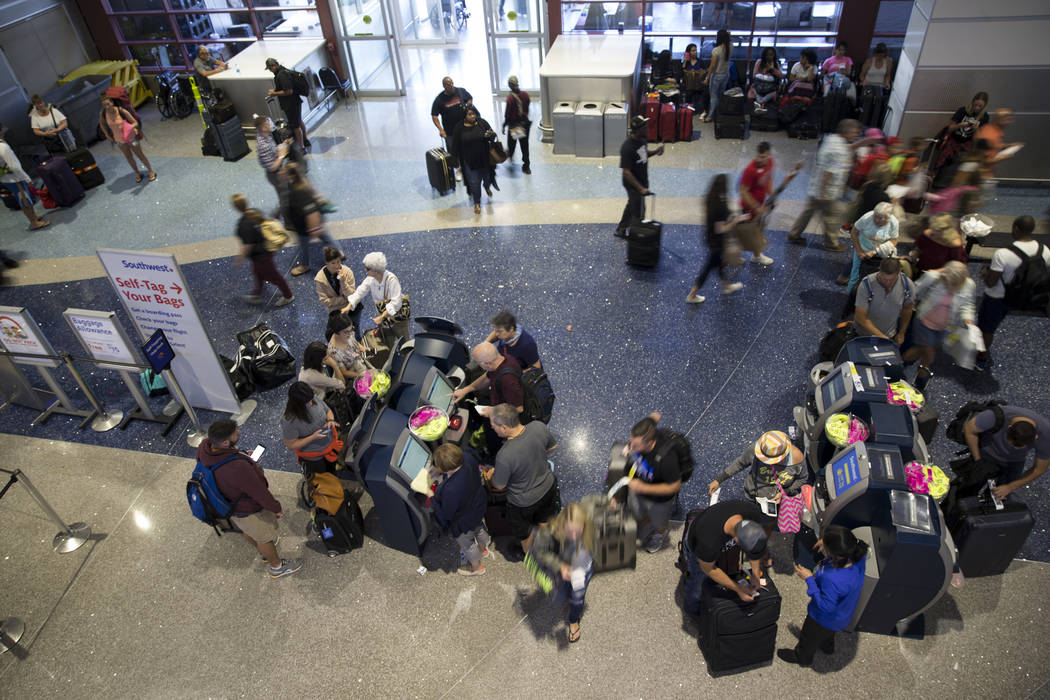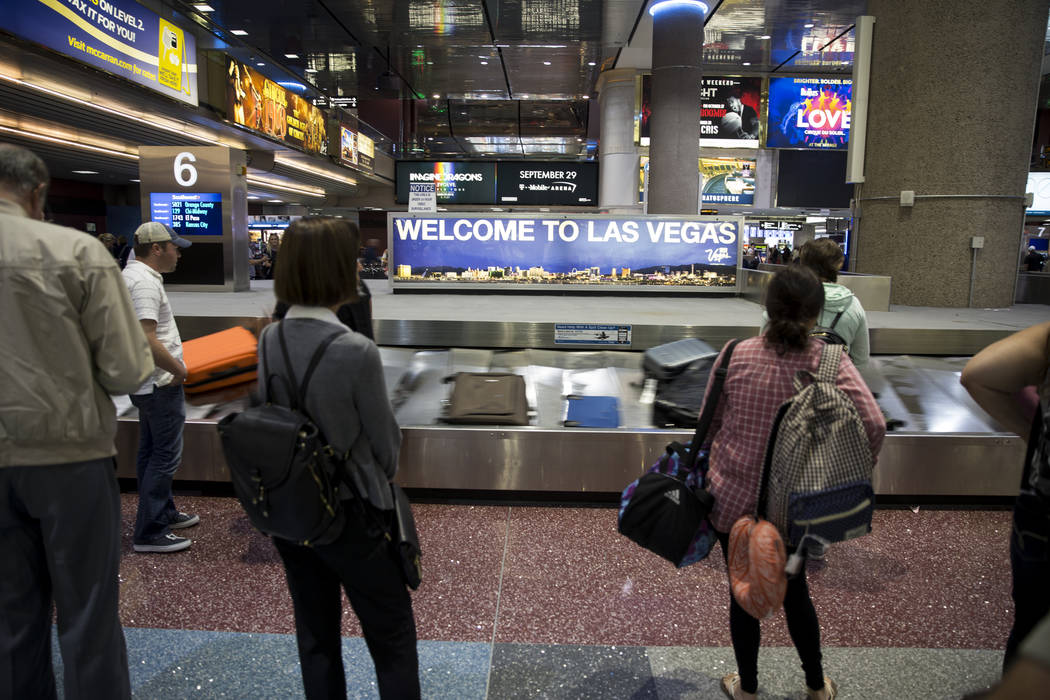 Hundreds of Las Vegas locals and tourists gathered Monday at vigils as the sun began to set on a day that witnessed the deadliest mass shooting in modern U.S. history.
In front of Las Vegas City Hall, sorrowful singing grew into triumphant chants of "Hallelujah" and "Jesus."
Silverado High School student Ethan Dimayo stood alongside his younger brothers holding a sign that read "We Are Strong, We Are Battle Born."
In the central valley, at the International Church of Las Vegas, faith and community leaders from several different backgrounds comforted a crowd of about 150.
Many attendees sniffled between sermons and speeches from Clark County Commissioners Chris Giunchigliani and Steve Sisolak. One woman sat on the far end of a back-of-the-room bench, a stack of balled-up tissues to her right.
"I think there's great value in being with community at these times," said Wendy Kraft, 57, an involved member of the Jewish community. "I'm saddened to my core. … I feel so very helpless."
About 50 people, mostly airmen, gathered in a chapel on Nellis Air Force Base for a candlelight vigil.
Light peered through stained glass windows and the sound of fighter jets occasionally buzzed overhead as Lt. Col. Dwayne Jones addressed the congregation.
Jones said his main message was to find positivity and not let evil overcome good.