Las Vegas Strip marquees go dark for Oct. 1 remembrance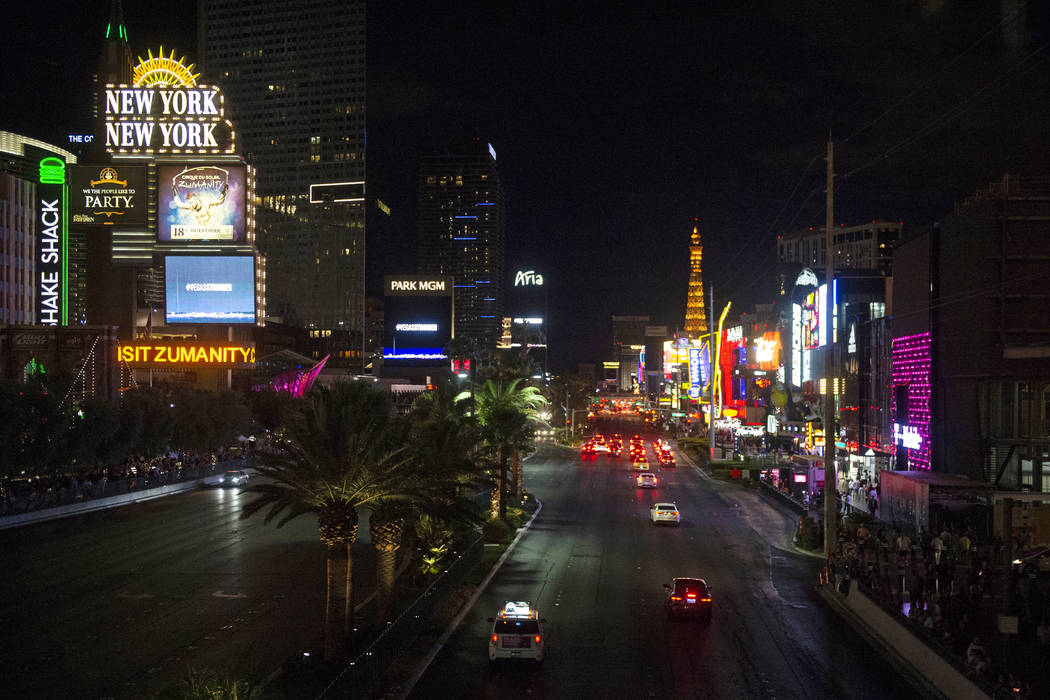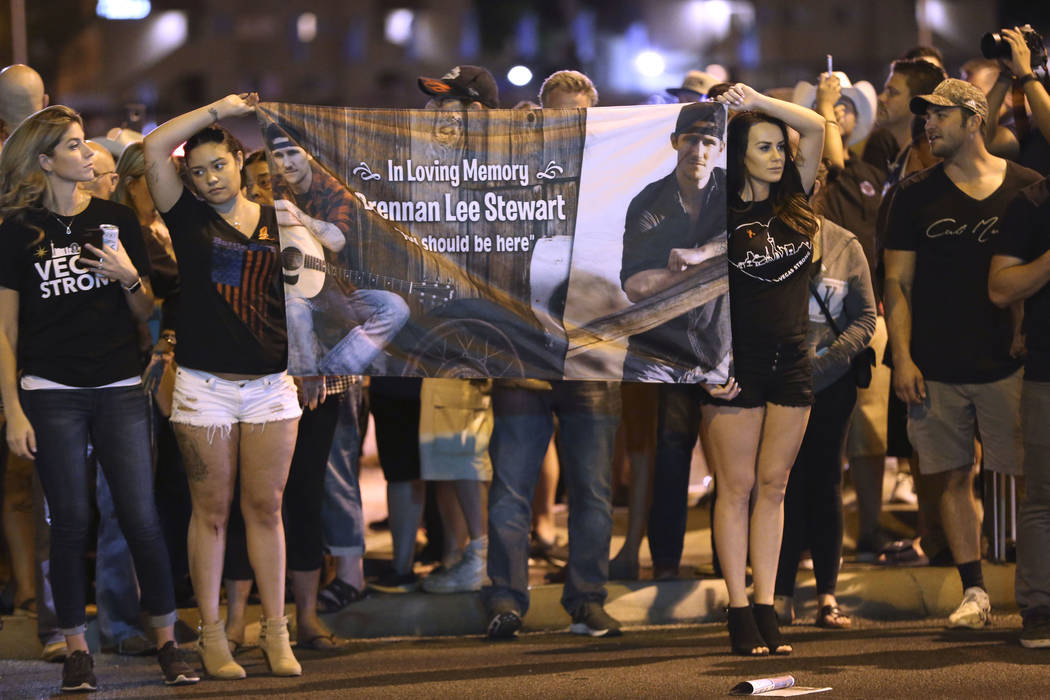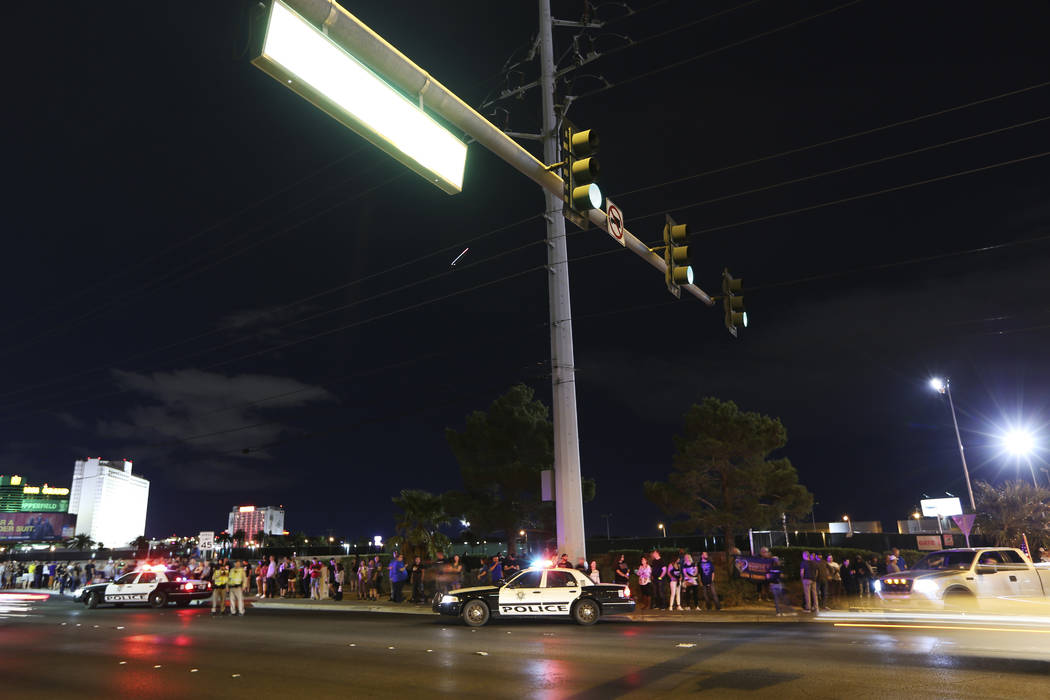 The marquees lining the Las Vegas Strip went dark Monday night to mark the one-year anniversary of the Oct. 1 shooting at a country music festival.
The marquees, as well as the "Welcome to Fabulous Las Vegas" sign, dimmed starting at 10:01 p.m. Throughout the day the marquees displayed images of the Strip along with the words "One Year Braver; One Year Closer; One Year Kinder; One Year Prouder; One Year Stronger. #VegasStronger." The messages will be displayed until Oct. 2.
People lined the glass along the pedestrian bridge connecting The Cosmopolitan of Las Vegas and the Miracle Mile Shops as they waited for the marquees to go dark. Some pressed their phones against the glass. Others held their phones horizontally and pointed them at the darkened signs near the bridge.
Some grew briefly quiet while the Miracle Mile Shops electronic boards, Cosmopolitan marquee and the hot-air-balloon-shaped structure at Paris Las Vegas dimmed around them.
Travis Turner, 28, and Drew Martinez, 36, came out of respect for the victims.
Turner, wearing a No. 58 "Vegas Strong" Golden Knights jersey, said he wanted to honor those who died. Martinez added that it was also a sign of respect for those who survived and are still living with the trauma of that night. Martinez wore a "Vegas Strong" Knights T-shirt bearing a yellow ribbon and the words "NEW HOPE Las Vegas."
The Knights made an effort to be a part of the community in the wake of the shooting, Turner said.
"When there was tragedy going on, we had something to cheer about," Martinez added.
An English couple visiting the city to celebrate a birthday learned during their visit that the shooting anniversary was Monday. Becky White, 24, and Danny Carter, 50, made a point to check out the Strip on Monday night and watch the marquees go dark. Carter took note of the "Vegas Stronger" tees that many were wearing.
"It's nice that everyone gets together like that," he said.
After the marquees on the Strip went dim, many changed to this #VegasStronger message pic.twitter.com/0g5nMlOSDA

— Mike Shoro (@mike_shoro) October 2, 2018
Las Vegas resident Sancho Van Ryan, 35, placed flowers near the heart at the "Welcome to Fabulous Las Vegas" sign.
"The last 12 months have really brought out a different side of Vegas," he said. "We all knew it was here. It just didn't have an opportunity to be voiced or witnessed."
Last year, digital marquees on the Strip went dark on Oct. 8, one week after the shooting at the Route 91 Harvest festival, which left 58 concertgoers dead and hundreds more injured.
Contact Mike Shoro at mshoro@reviewjournal.com or 702-387-5290. Follow @mike_shoro on Twitter. Review-Journal reporter Bailey Schulz contributed to this report. #1October anniversary