Las Vegas Strip massacre may affect concert security protocols
October 2, 2017 - 1:14 pm
Updated October 2, 2017 - 5:48 pm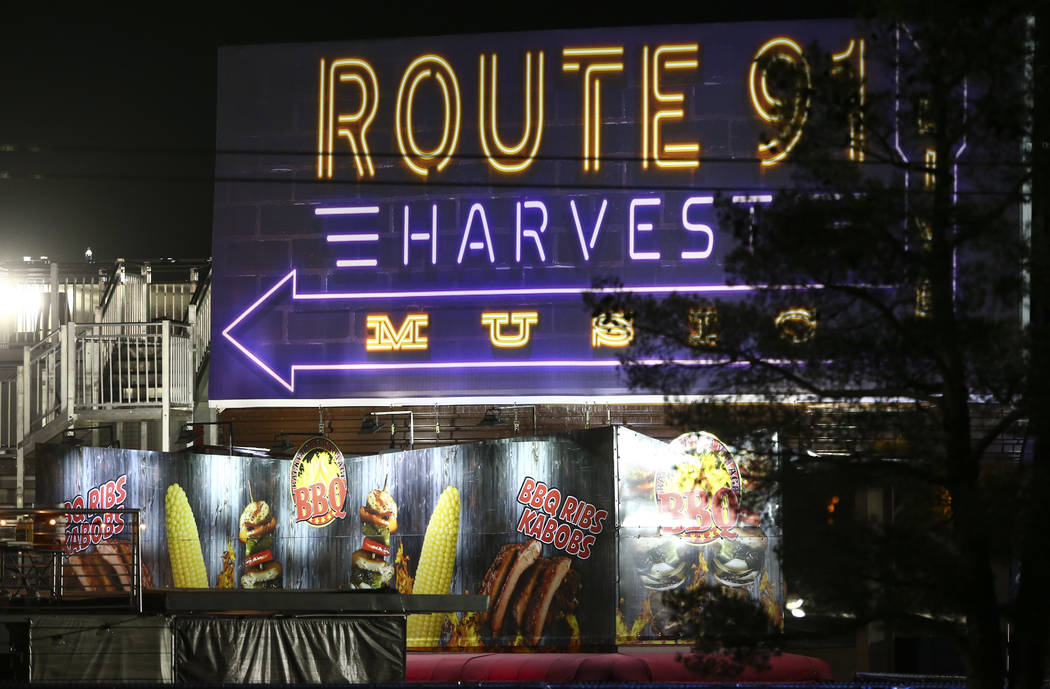 The show must go on.
That's the mantra among Vegas concert industry figures in the wake of the Route 91 Harvest shooting.
"People will continue to have concerts. People will continue to go to concerts," says Danny Zelisko, president of Danny Zelisko Presents, which promotes shows at The Pearl at the Palms and at venues in Arizona. "People will be looking over their shoulders a little bit more, like they do at so many everyday things that we've always taken for granted."
How could the tragedy affect concert security protocols moving forward?
Pat Christenson, president of Las Vegas Events, notes that security personnel may have to expand their thinking a bit.
"My guess is that from here in, it'll be a different game in that we'll have to look even beyond the perimeter of these events," Christenson says. "It's just tragic, but I think this is a very proactive police force and once all this settles down, they can look at what has to be done now. I think that, knowing the track record of Metro and everybody that works around crowd management and security, there will be another layer of protection."
Christenson points to the Metropolitan Police Department's experience in overseeing massive gatherings as a key preventive advantage moving forward.
"These guys are experts at crowd management," he says. "You look at the Strip on New Year's Eve and the (Electric Daisy Carnival) — those things don't just happen. They have a system in place."
Said system may need to be tweaked, though the challenge, of course, is trying to predict the unpredictable.
"Everybody who puts on shows thinks about things like, 'What if this? What if that?' but you can't possibly prepare yourself for this," Zalisko says. "There really is no great answer to defending yourself against the impossible. It's like defending yourself against an earthquake."
Contact Jason Bracelin at jbracelin@reviewjournal.com or 702-383-0476. Follow @JasonBracelin on Twitter.