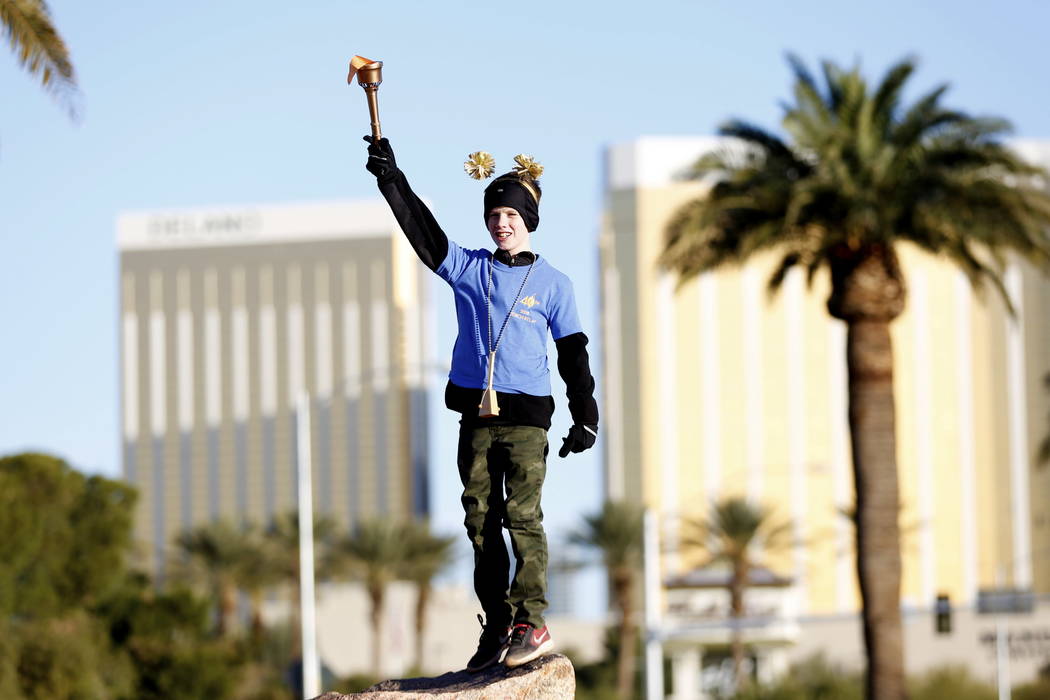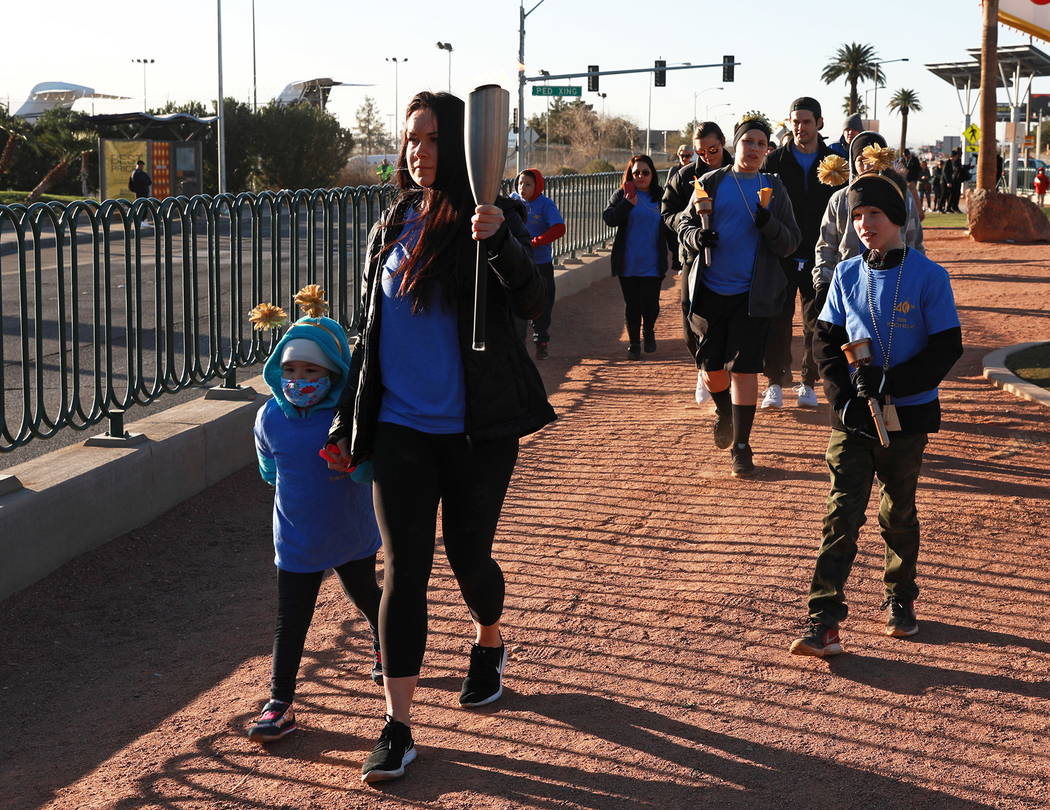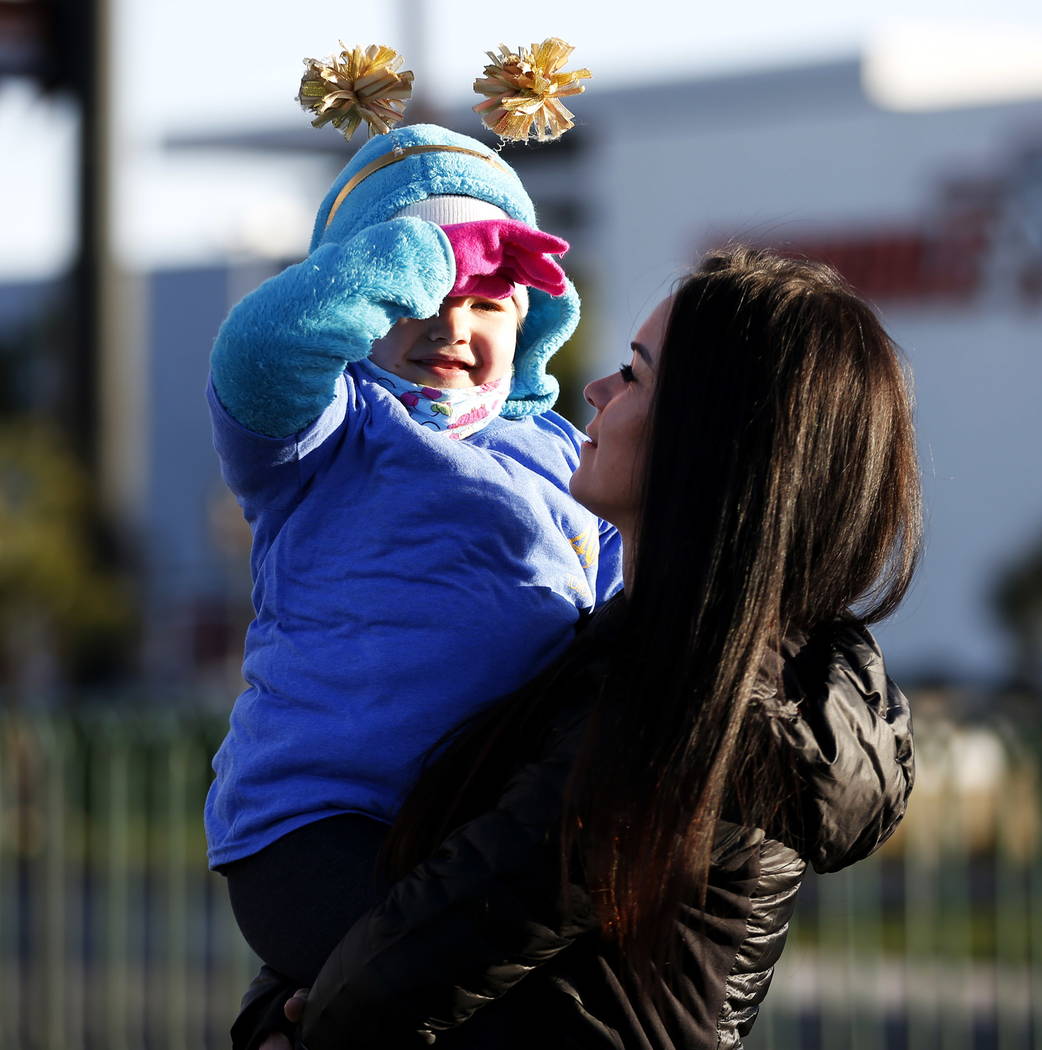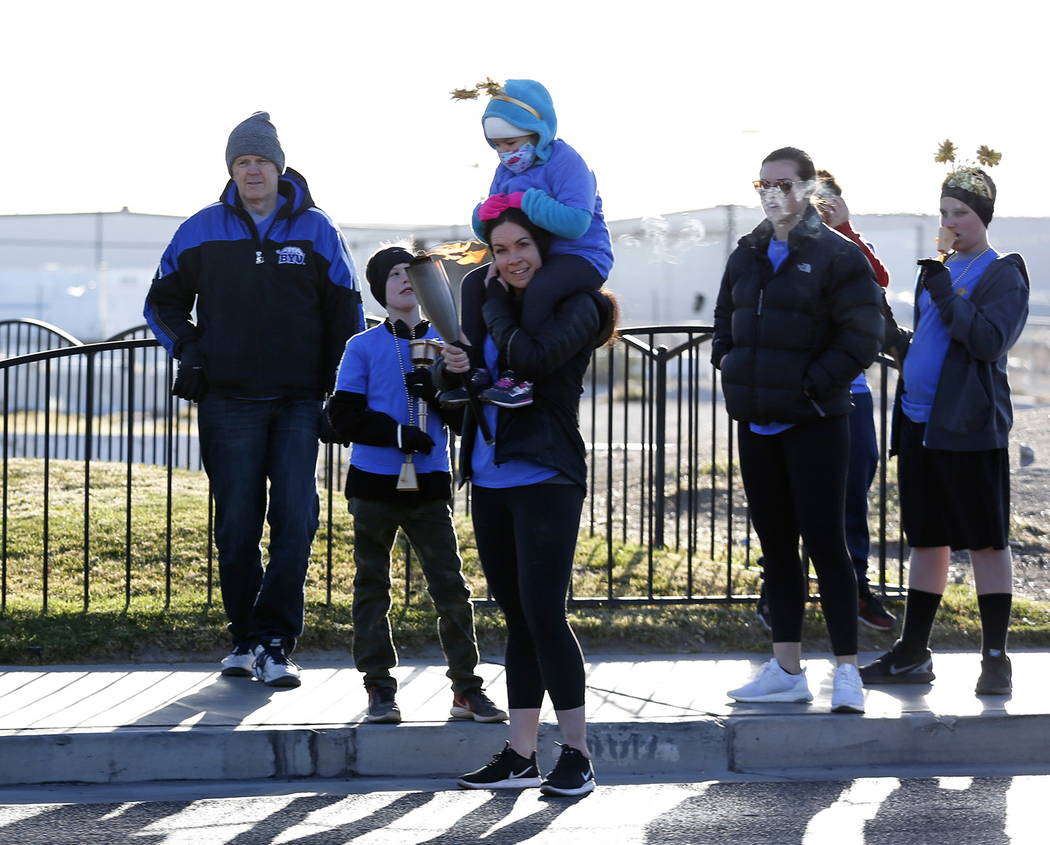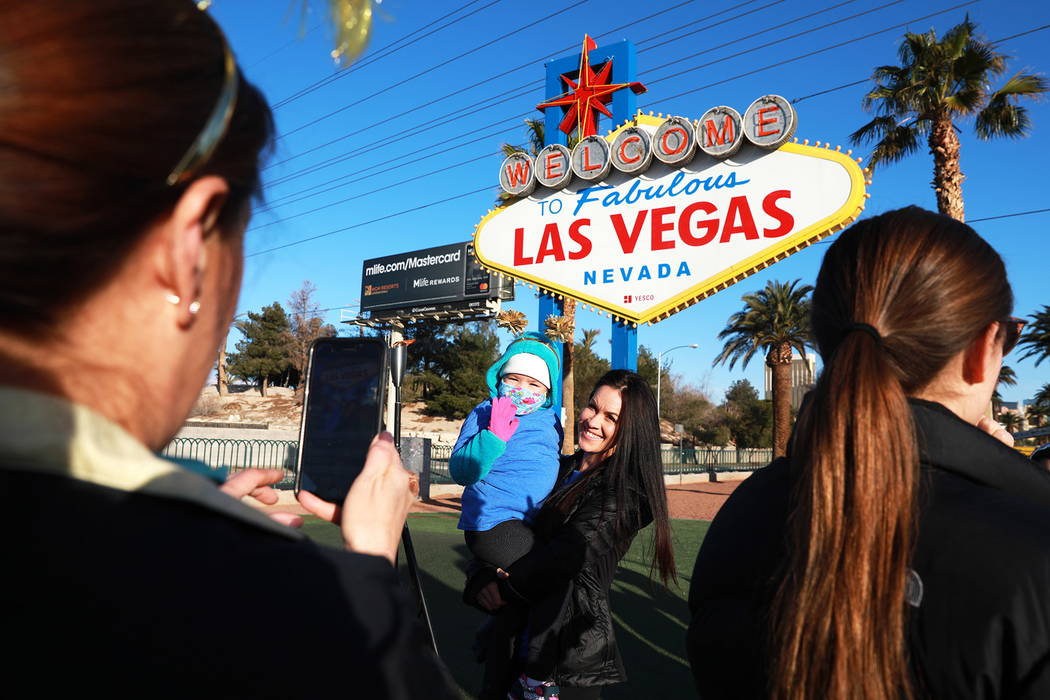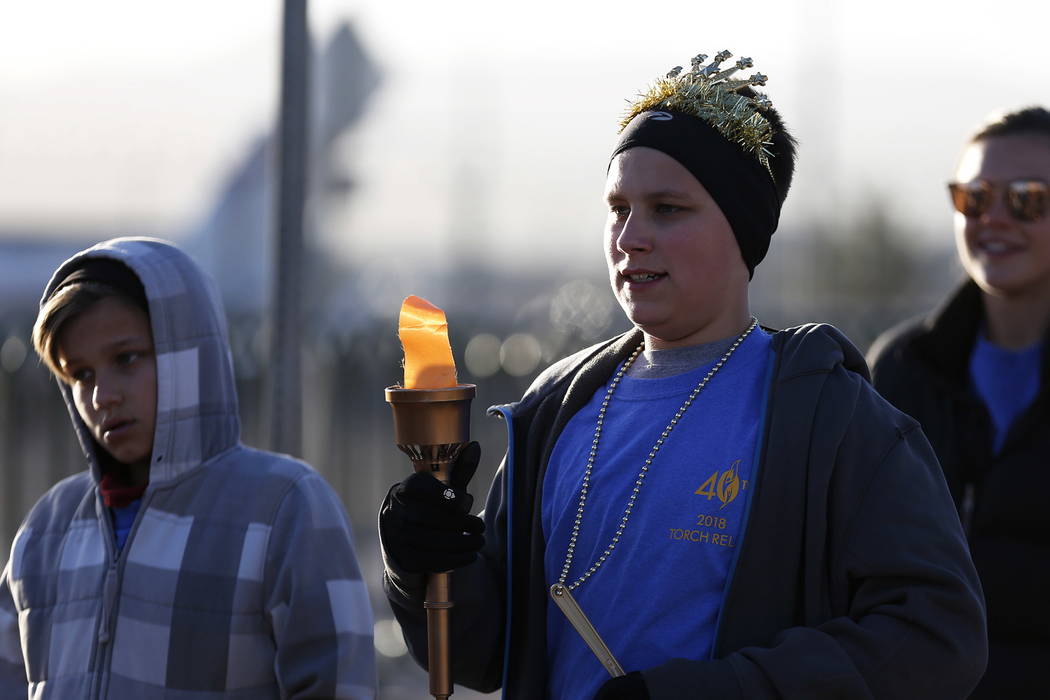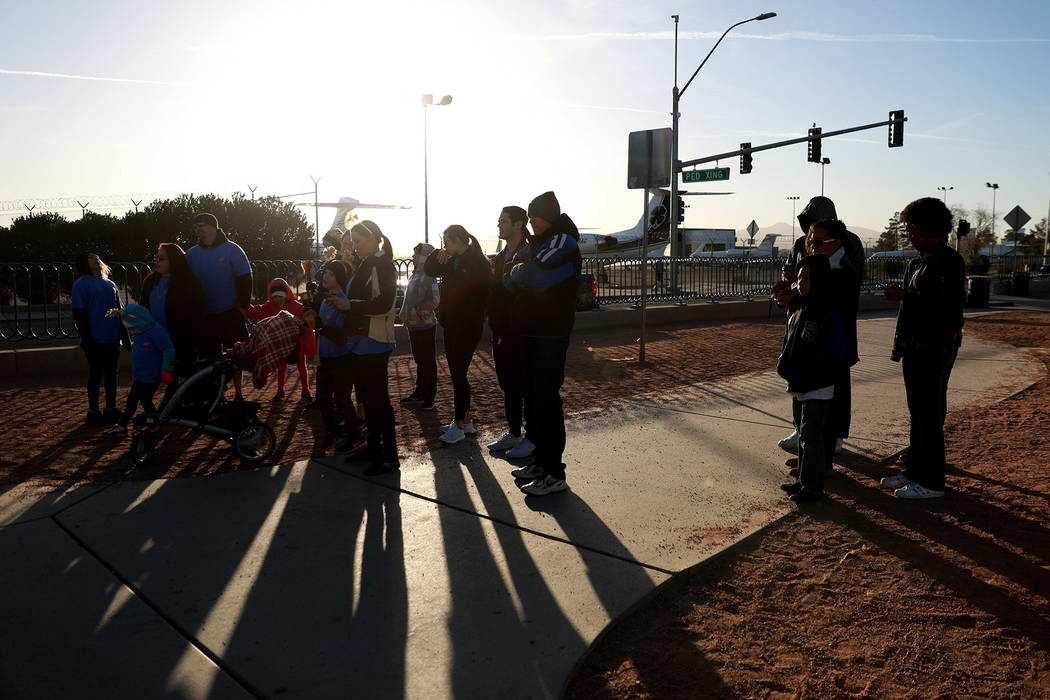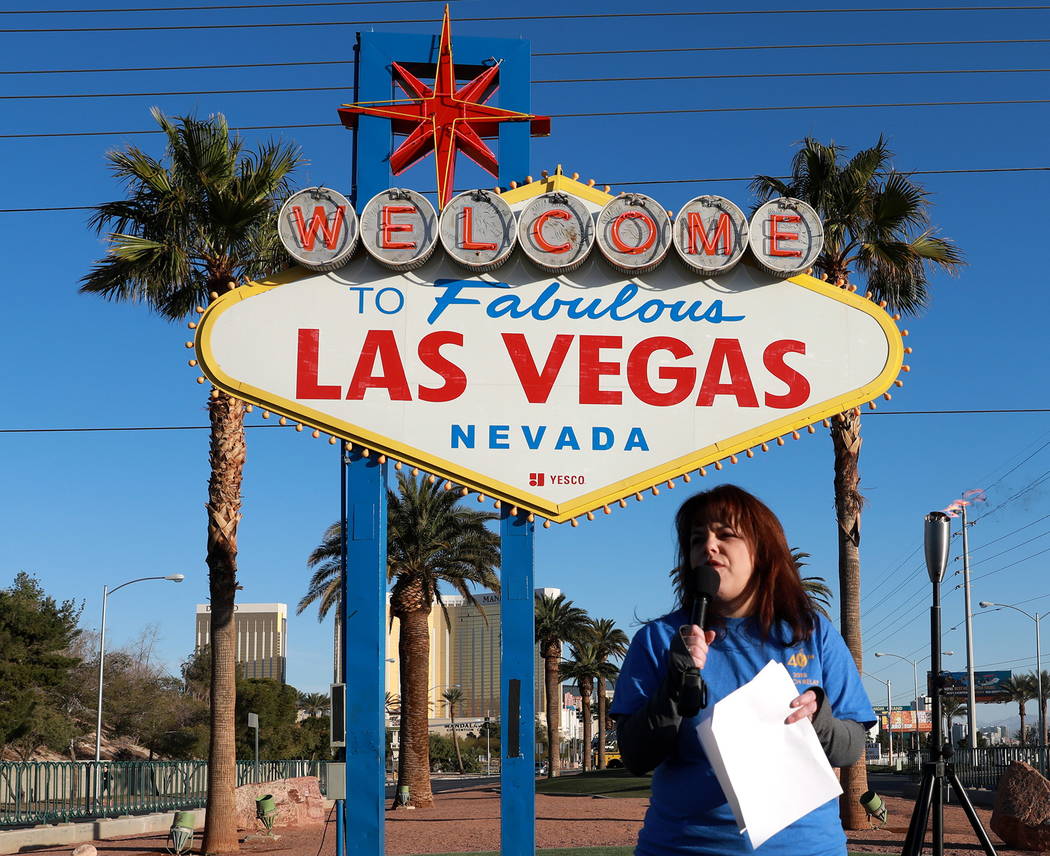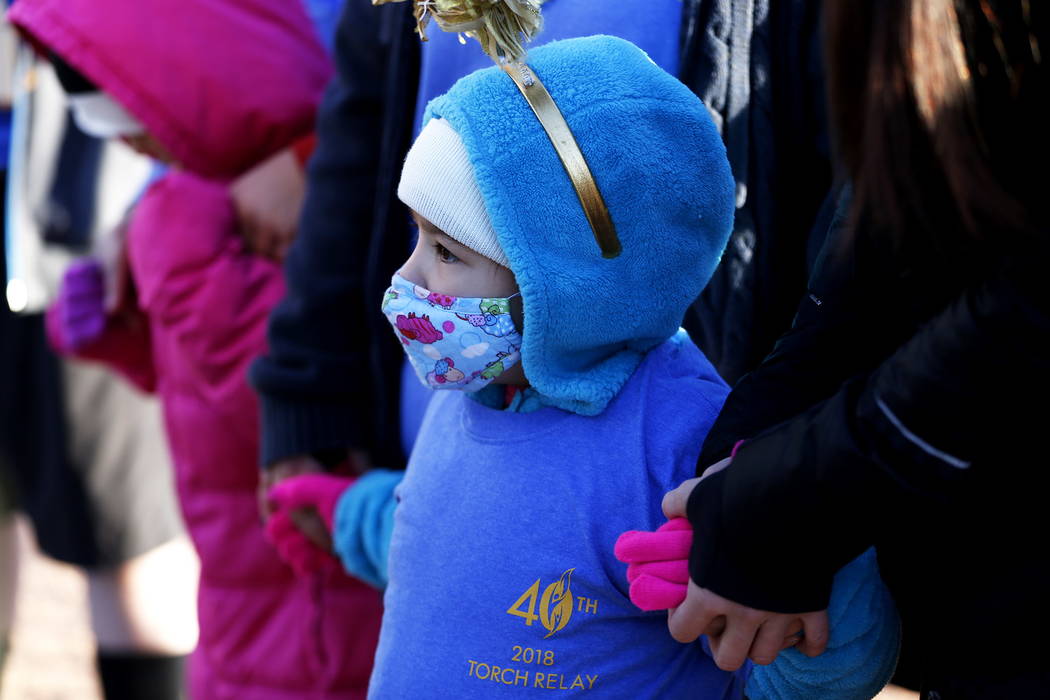 Candlelighters Childhood Cancer Foundation of Nevada commemorated the start of its 40th anniversary year Sunday with an Olympic-style torch relay down the Strip to honor Candlelighters' families in their fight against pediatric cancer.
Starting at the iconic Welcome to Fabulous Las Vegas sign, Candlelighters' children and their parents passed a lighted torch every quarter-mile along the length of Las Vegas Boulevard South ending at the Downtown Container Park.
There, organizers held a ceremony, and a cauldron lit in honor of every family Candlelighters has touched over the past 40 years. The torch represents every Candlelighters' cancer journey.
Candlelighters' mission is to provide emotional support, quality of life programs, and financial assistance for children and their families affected by childhood cancer.