Marathon on Las Vegas Strip 'coolest thing ever,' runners say
November 11, 2018 - 9:43 pm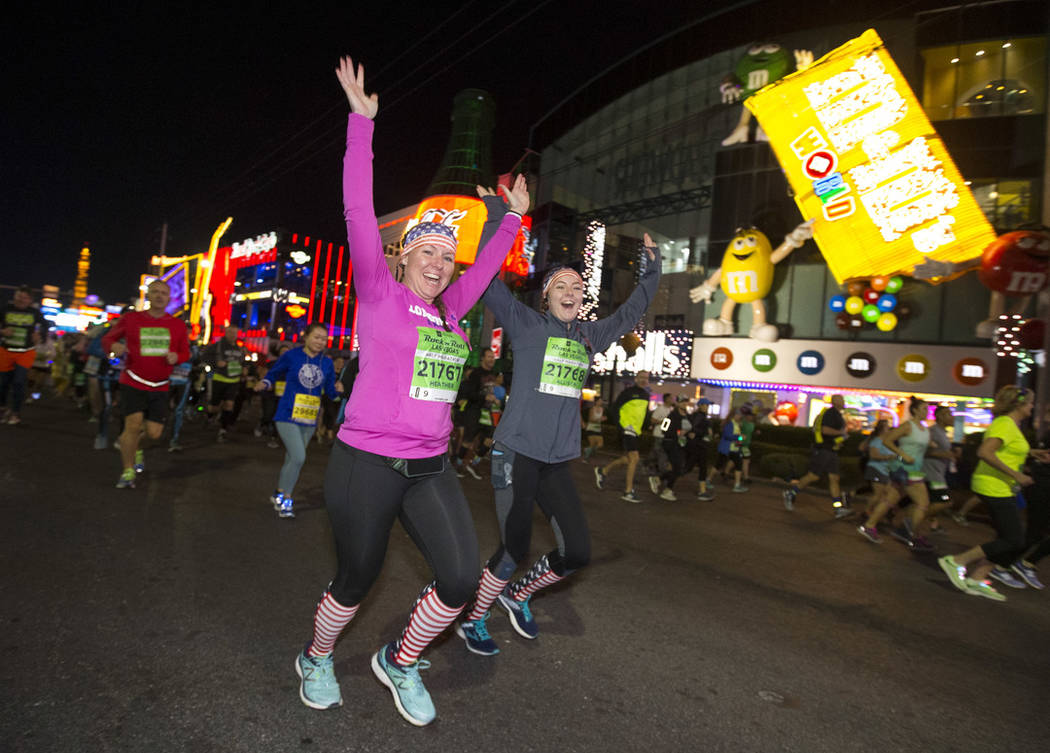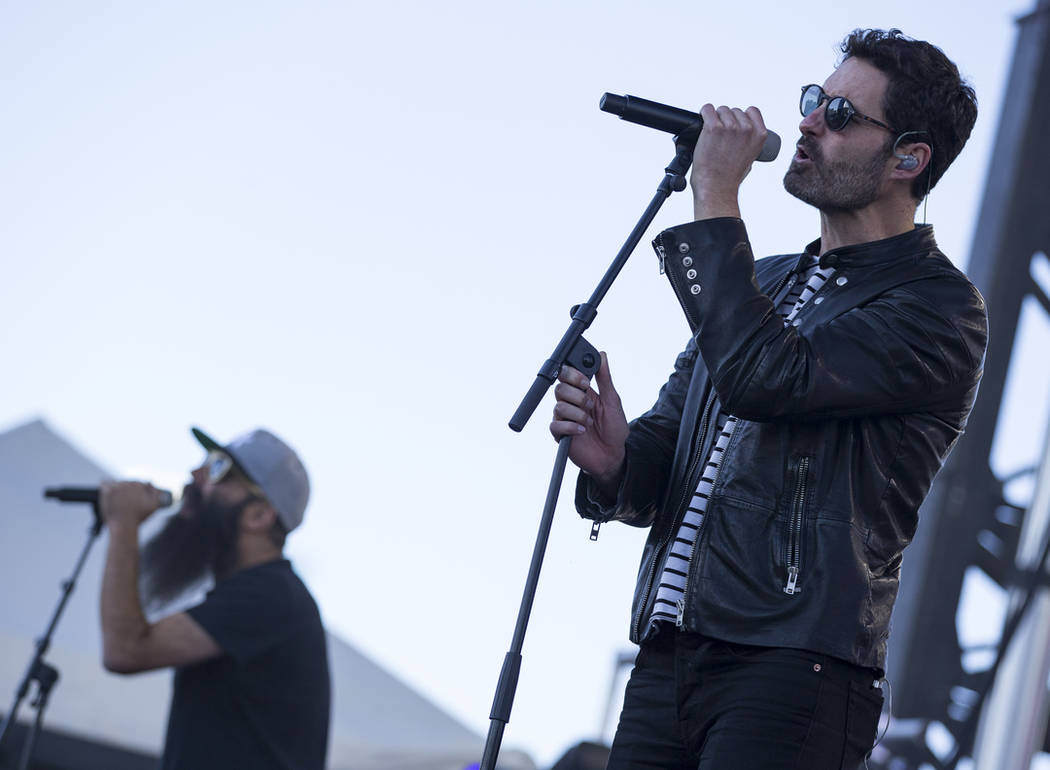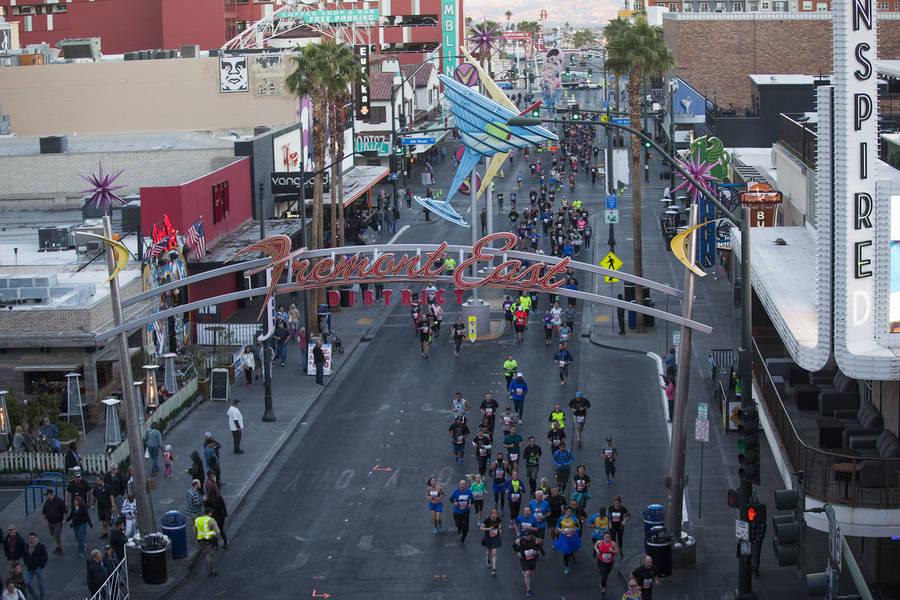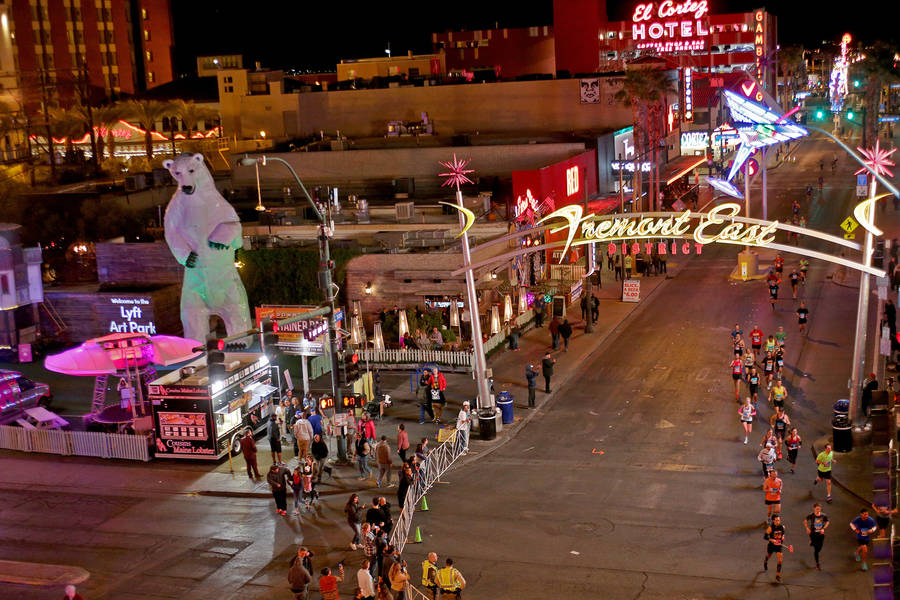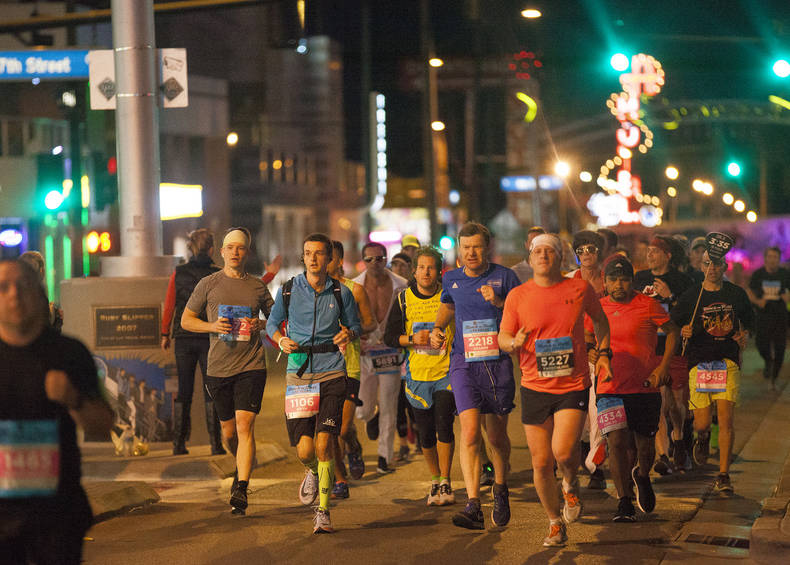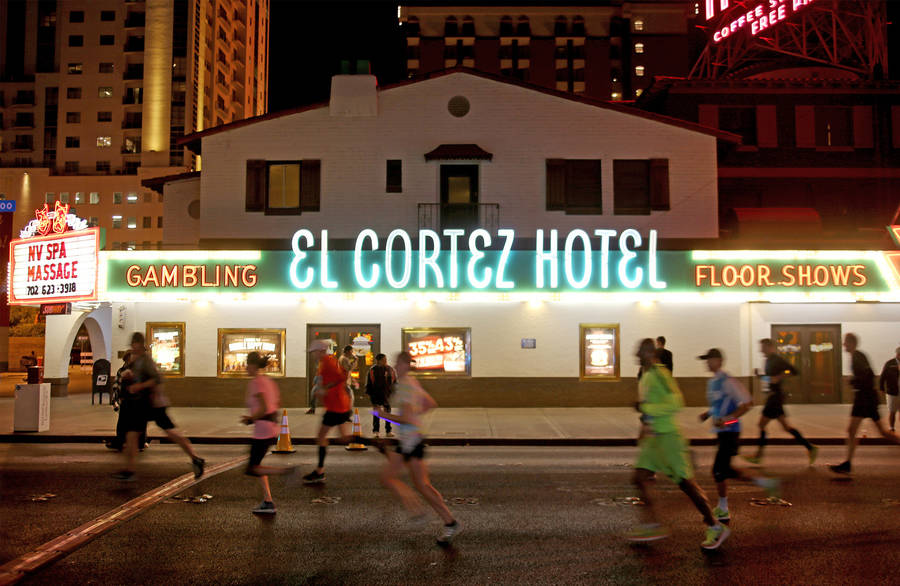 Screams and high-fives were exchanged as runners with beads, bells and rainbow tutus crossed the finish line near The Mirage on Sunday evening at the Rock 'n' Roll Las Vegas Marathon.
"I don't do it often, but what better excuse to come to Vegas than for a run?" said Nikki Dow, swaying her hips as the Beatles' "Can't Buy Me Love" blared through speakers. "I love Vegas. I've been here multiple times, and I think it is the coolest thing ever to shut down the Strip and run on the Strip."
An excuse to visit Las Vegas was a reason several runners cited for participating in Sunday's races, including a marathon, half-marathon and 10K. According to organizers, more than 40,000 people from 50 states and 86 countries registered for the event, which included a 5K on Saturday.
"I talked to people from about four different countries myself," Dow said.
For Camren Hansen, running has transformed his life and his body. Hansen said that while training in his hometown of Fernley for last year's Rock 'n' Roll event, he lost 120 pounds in the first three months.
"I wanted an excuse to get off my butt," Hansen said.
Hansen ran Sunday's 10K shirtless, with distressed red jeans and large headphones around his neck.
"I earned this body; I have a right to show it off," he said.
Hansen's family members also ran in the marathon, and his 12-year-old nephew ran both the 5K and 10K races.
As runners with Team Lifeline, Dina Tatarka, from Melbourne, Australia, and Hannah Lebovic, from New York, ran the 10K to raise money for Chai Lifeline, a nonprofit that helps children with life-threatening or lifelong illnesses.
Tatarka ran with Team Lifeline at the Miami Marathon last year but had never run the Rock 'n' Roll in Las Vegas. She raised over $10,000 for Chai Lifeline and said it was "really cool to run on the Strip and see it all lit up at night."
Lebovic joined Team Lifeline because she wanted to run for a good cause.
"I like running," Lebovic said. "It is exhilarating, and I wanted to challenge myself."
Spectator Esther Mok watched the lights flash along the Strip as she waited for her group, Movement Runners, to cross the finish line.
Mok's Los Angeles-based group has also run marathons in Chicago and Los Angeles. Mok, holding up a sign that read "Let's Go Movement," had to work late Sunday and couldn't participate, but she wished she could have.
"Running is a movement. We are all a family," Mok said.
By far, Hansen said, the best part about the Las Vegas marathon is the people.
"A lady I didn't know came up to me after the race and thanked me for helping her keep her pace," he said. "Everyone is in a good mood."
Contact Rachel Spacek at rspacek@reviewjournal.com. Follow @RachelSpacek on Twitter.
Related
Capital Cities, other bands pump energy into Las Vegas marathon
Friends set pace for Rock 'n' Roll Marathon wins in Las Vegas