Nevada triples funding for New Year's Eve security in Las Vegas
December 7, 2017 - 7:24 pm
Updated December 8, 2017 - 2:17 pm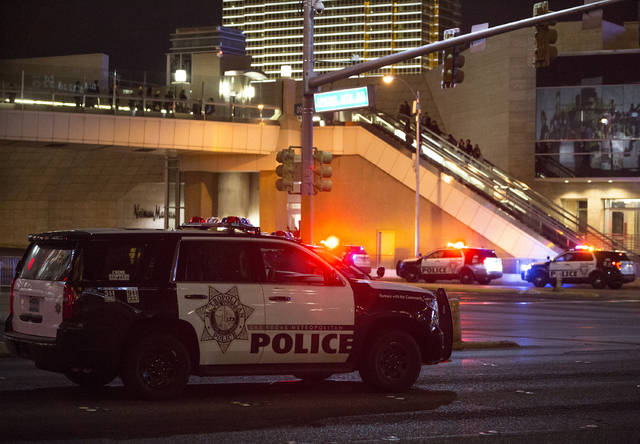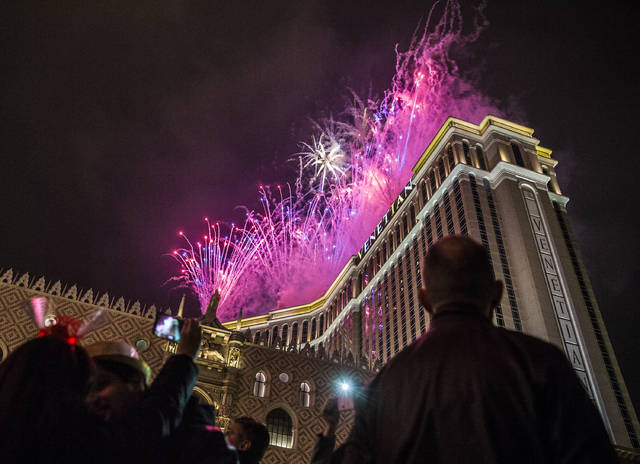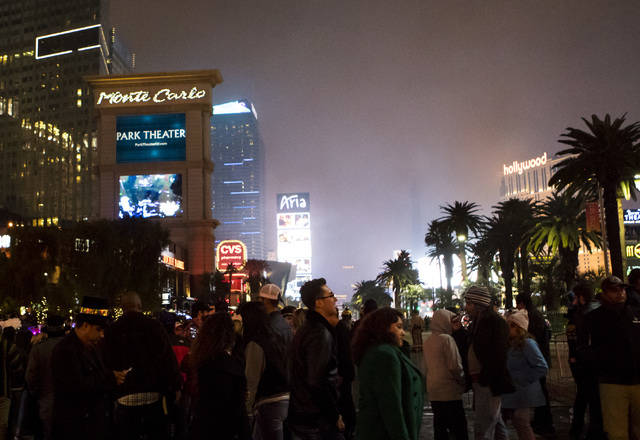 Nevada lawmakers on Thursday approved a record amount of funding for New Year's Eve security in Las Vegas.
The new total, which nears $357,000, about triples the amount of state funding approved for New Year's Eve security last year.
The money will support a record 358 Nevada National Guard troops, which will be stationed at several spots around the valley — including the Strip, Fremont Street and McCarran International Airport — throughout the celebration.
Last year, about 160 troops worked New Year's Eve, with a cost of about $120,000.
The boost Thursday came in the wake of the Oct. 1 mass shooting, which left 58 concertgoers dead and more than 500 injured.
In a written request for the additional assistance, Clark County Deputy Fire Chief John Steinbeck described the mass shooting as a "horrific tragedy" that confirmed "special events in Southern Nevada are our greatest security concern and require the highest level of emergency resources we can provide."
Steinbeck also noted that the event has for the first time been designated as "SEAR 1," or Special Event Assessment Rating 1. The designation comes from the Department of Homeland Security, and level 1 is reserved for events of significant attendance and national attention, like Super Bowls.
Last year, the local New Year's Eve celebration was designated as a SEAR 2 event. The bump this year means access to more federal security funding.
The Nevada National Guard troops will be in Las Vegas for about five days, longer than normal.
About 40 are being flown from Reno, and about $6,300 will be used for their lodging. The remainder live in the valley.
Another $18,200 will be used to feed the troops, since they will not be allowed to leave their stations to eat.
About $50,000 will be used for ready-to-mobilize medical staff, and another $22,000 will fund a "quick reaction force," a team that can rapidly respond to developing situations.
Local fire crews will receive about $16,800.
In addition to the National Guard troops, every Metropolitan Police Department officer will be on duty the night of New Year's Eve. While many will be placed on the Strip and in downtown Las Vegas, others will patrol areas around the valley.
Metro is expected to release more information about local security plans later this month.
Contact Rachel Crosby at rcrosby@reviewjournal.com or 702-477-8301. Follow @rachelacrosby on Twitter.