No free tickets for benefit upsets Las Vegas shooting survivor
December 1, 2017 - 2:40 pm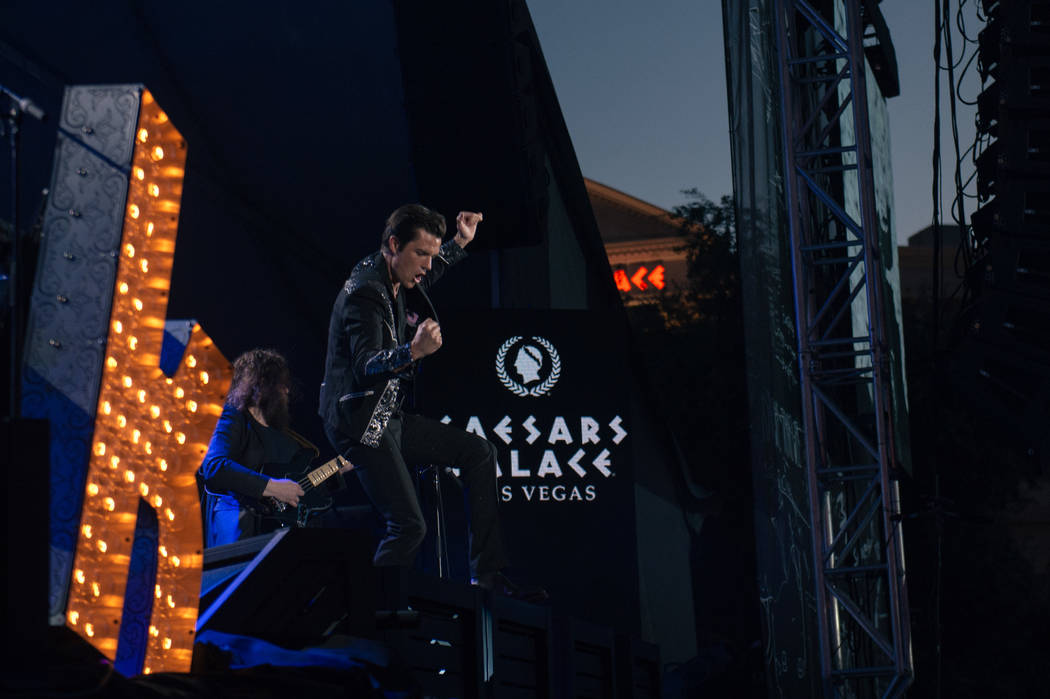 A benefit concert Friday wants all comers to pay for tickets that will go toward funds for Las Vegas shooting survivors — even if those concertgoers are survivors themselves.
Representatives of the T-Mobile Arena, where the Vegas Strong Benefit concert is held, told a group of survivors no complimentary or discounted tickets are available.
Alex Clark, a member of a group of survivors hired to manage bartenders at the Route 91 Harvest music festival targeted in the shooting, said he's disappointed.
"For one of my friends, this would've been her first time in a big setting after the shooting," Clark said. "I'm not trying to stir the pot. It just seems so simple."
MGM International Resorts owns the concert venue targeted in the shooting. MGM operates and is part-owner of the T-Mobile arena. The other owner is Anschutz Entertainment Group, based in Los Angeles. T-Mobile paid for naming rights.
Clark received an email from T-Mobile ticketing operations director Lauren Lopez said concertgoers must pay for tickets to help raise money for the Las Vegas Victims' Fund.
"The goal of the benefit is to raise as much revenue as possible to support the victims," she wrote Thursday.
The concert, today at 7:30 p.m., will feature performers including rock bands Imagine Dragons and The Killers, magician David Copperfield and comedian Jay Leno.
A spokeswoman working with the concert, who declined to speak on the record, confirmed no tickets are available for free.
Clark told Lopez that he is a survivor but will likely not receive any money from the fund because he did not sustain a physical injury during the shooting. Instead, he's had to recover from post-traumatic stress.
The tickets, which range in price from $75 to $125, are too costly for some of the people who worked Route 91, Clark said.
Some of those survivors have lost work hours and pay due to emotional trauma, injury and the natural pre-New Year's slow season for Las Vegas tourism.
"It's unfortunate they will not even work with people," he said. "It's not like I'm asking tickets for 100 people. I'm asking for three people."
Contact Wade Tyler Millward at wmillward@reviewjournal.com or 702-383-4602. Follow @wademillward on Twitter.