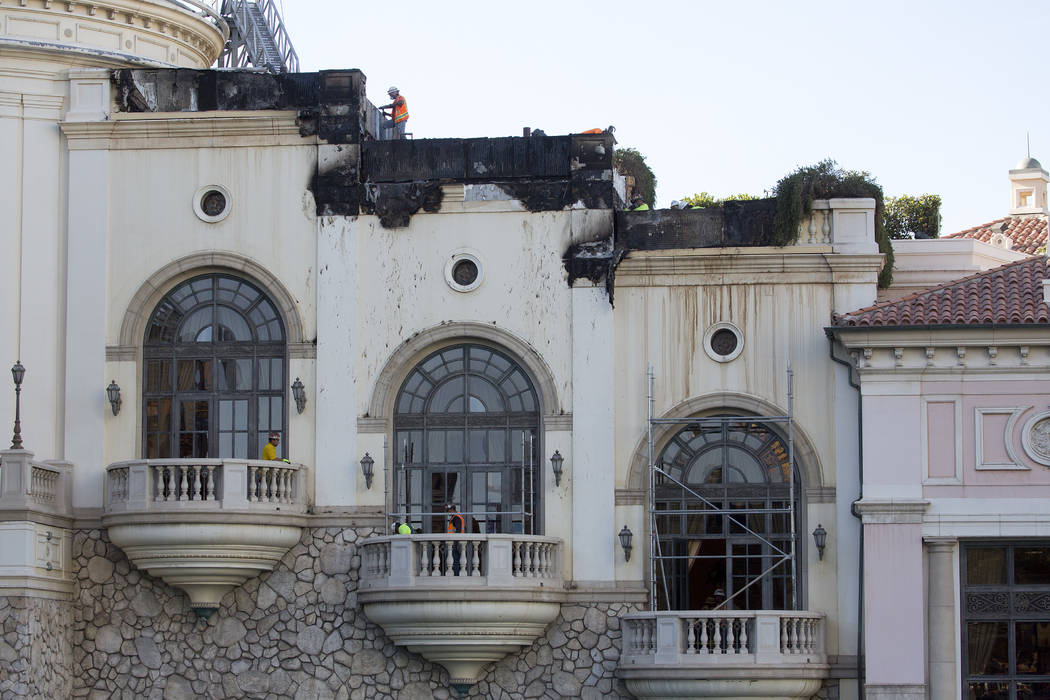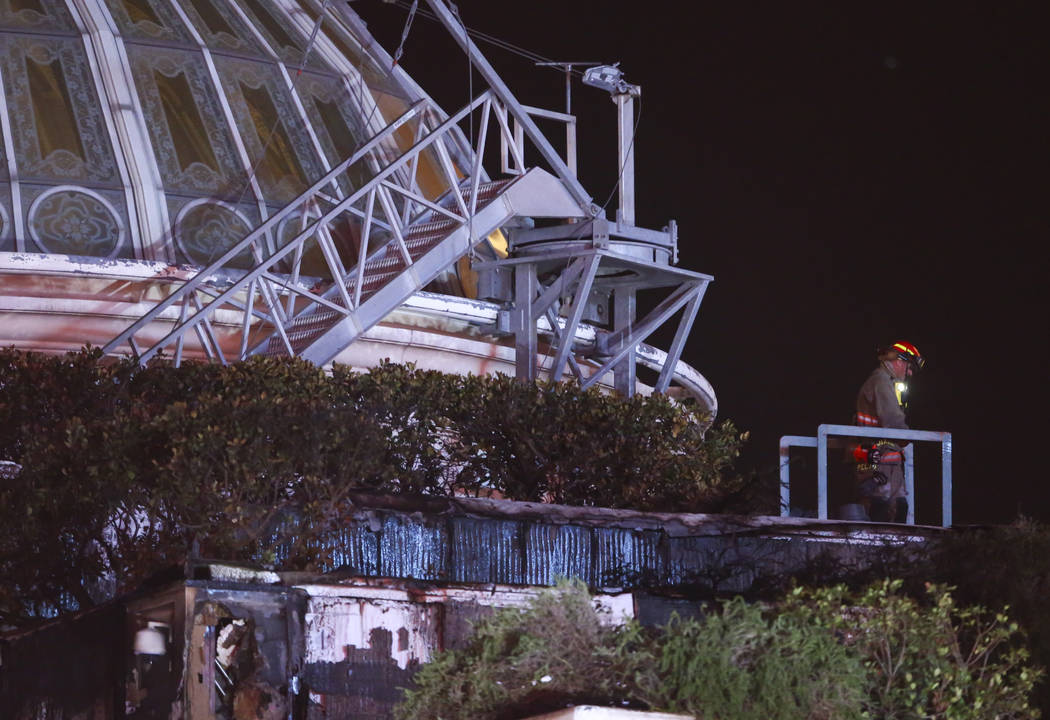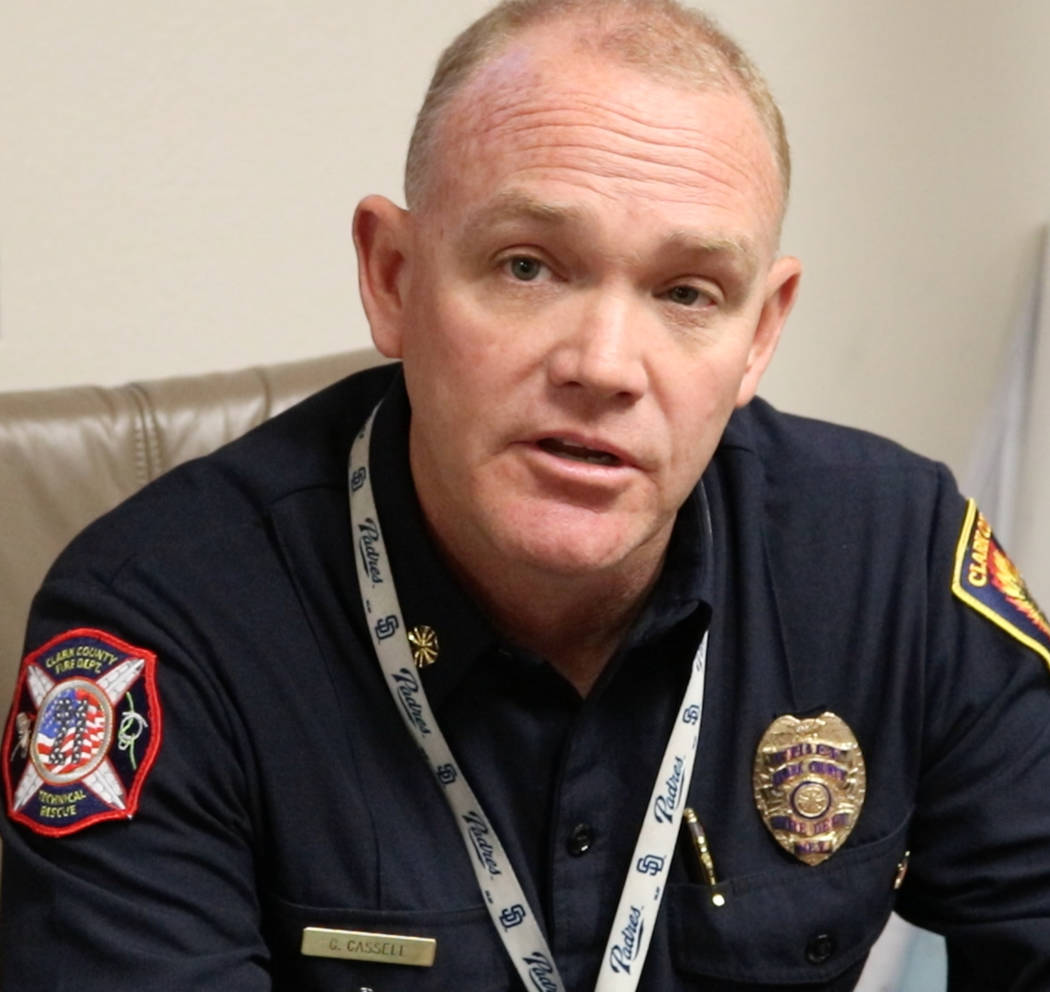 A Thursday night fire at the Bellagio was accidental and caused by a faulty light fixture, Clark County officials said in a statement Tuesday.
The light fixture was on an exterior wall of the north retail wing of the building. County Fire Chief Greg Cassell said the fixture had "some sort of malfunction."
"The fire at the Bellagio was out in 19 minutes, and it was a significant fire," Cassell said Tuesday. "That speaks to the training, the dedication, and the execution that our men and women put out on a day-to-day basis, but especially on a big event like that."
"Our men and women take a lot of pride in it, and I take a lot of pride in them."
Crews were called to the resort about 10:45 p.m. Thursday and arrived in roughly five minutes. Firefighters initially had difficulties reaching the flames burning in flammable exterior panels above retail shops on the north side of the Bellagio's famous fountain.
The exterior panels were likely made of a foam-like plastic building material called Exterior Installation and Finish System — EIFS for short. It is widely used across the Strip and can be highly flammable. The Review-Journal reported in 2008 that exterior design work at Bellagio, Paris Las Vegas, Excalibur, Treasure Island, Caesars Palace and New York-New York all include EIFS products, which can be molded and sculpted to form many shapes.
Cassell said the material is widely used around the world and that he was not too worried about its flammability.
"Most building materials, when they catch fire, they do burn," he said.
The Bellagio's interior was not damaged, and no injuries were reported. Damage was estimated at $450,000.
Contact Lawren Linehan at llinehan@reviewjournal.com or 702-383-0381. Follow @lawrenlinehan on Twitter.
RELATED
10 historical hotel-casino fires on the Las Vegas Strip — PHOTOS