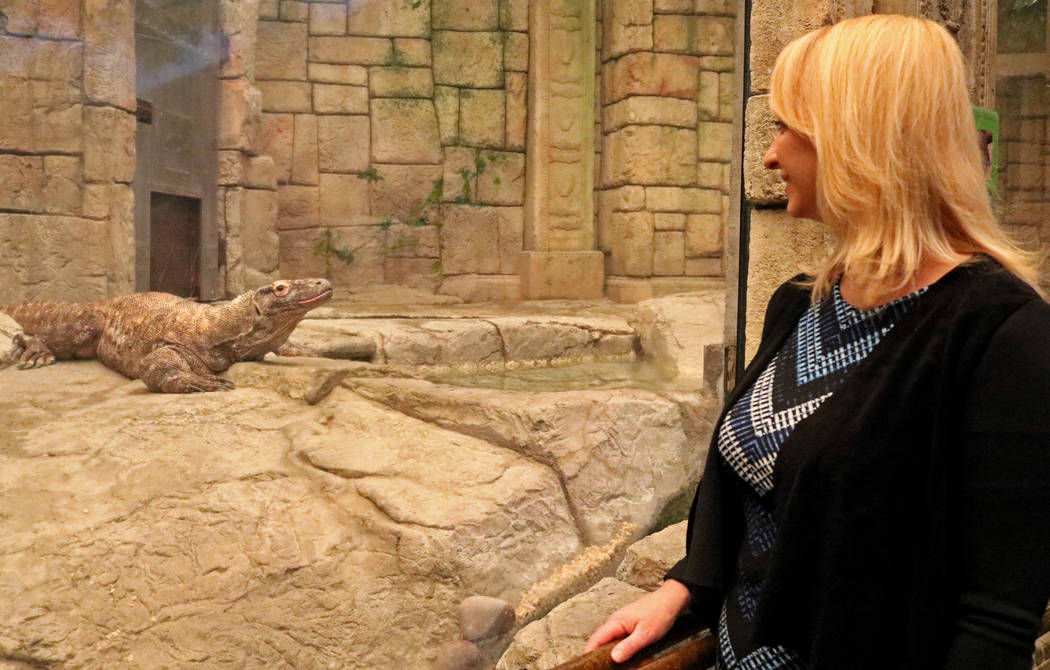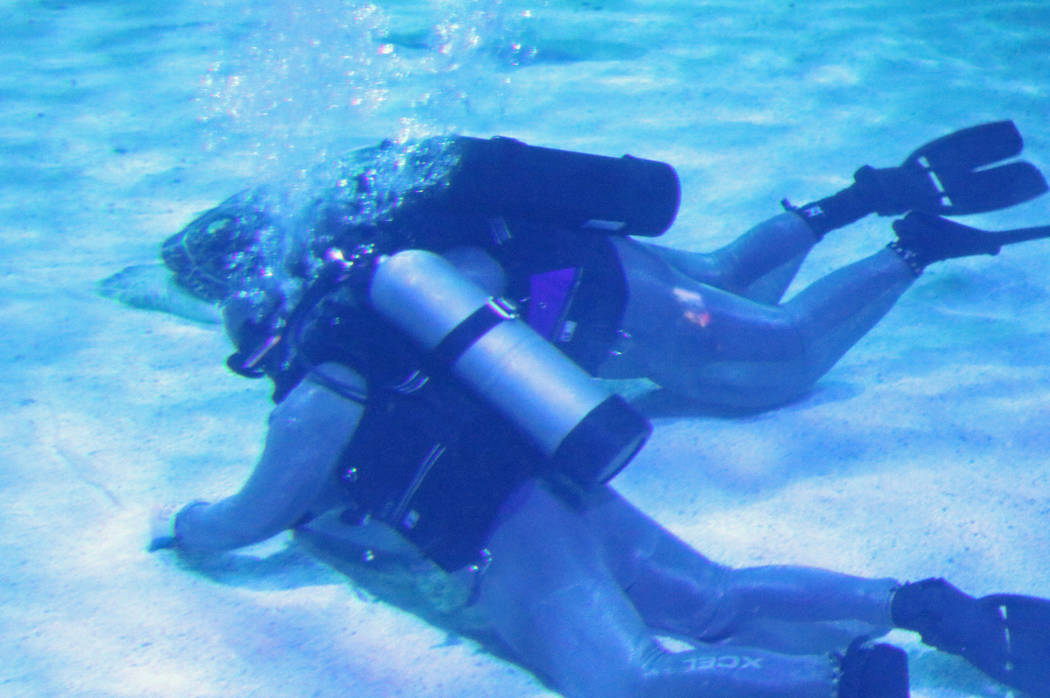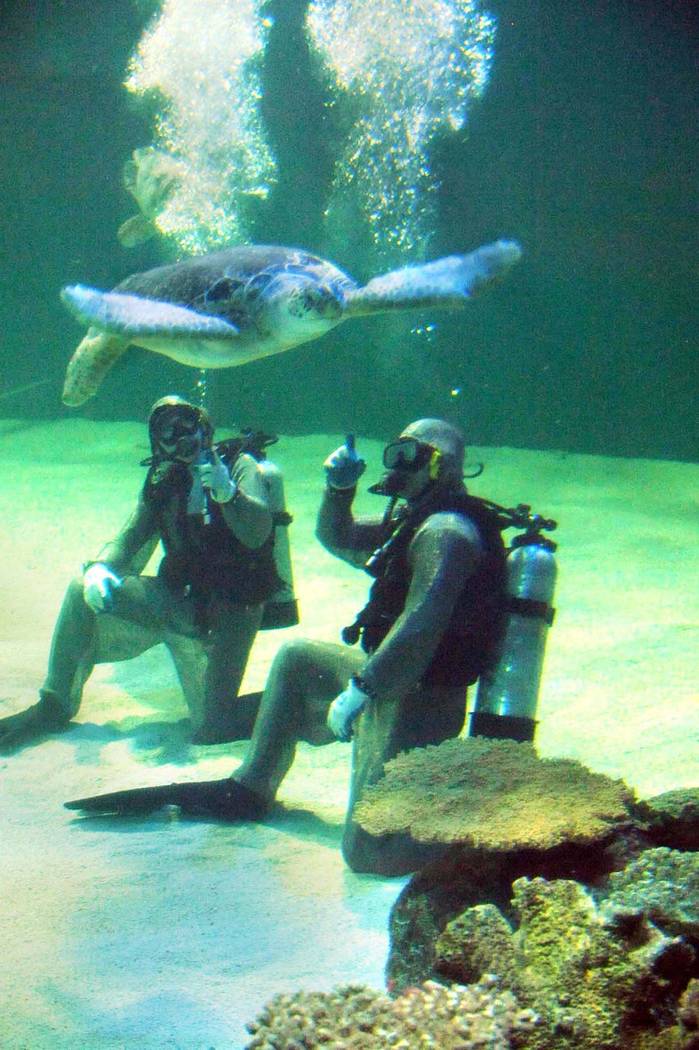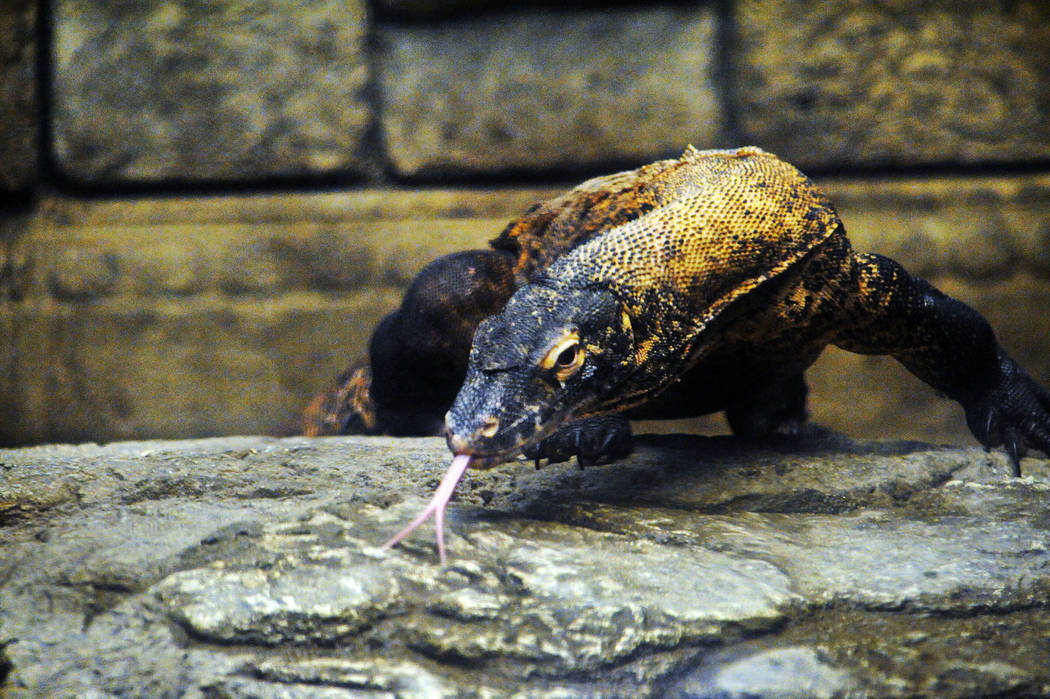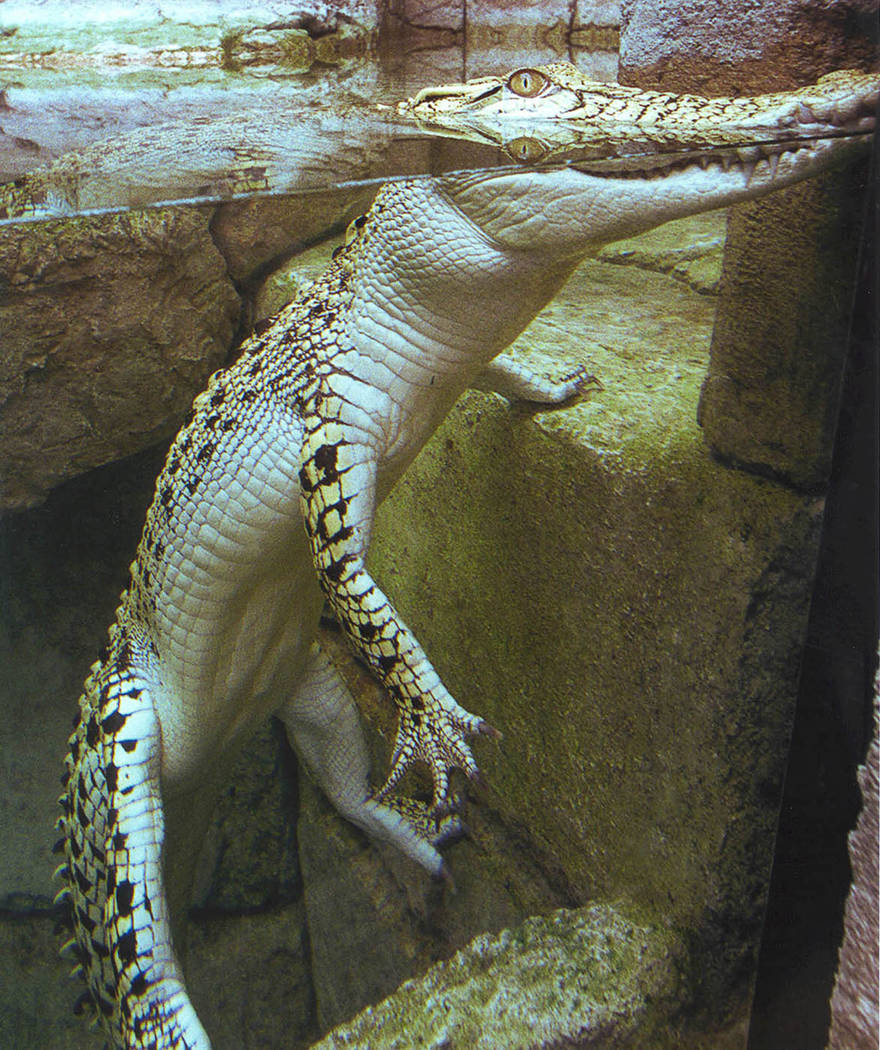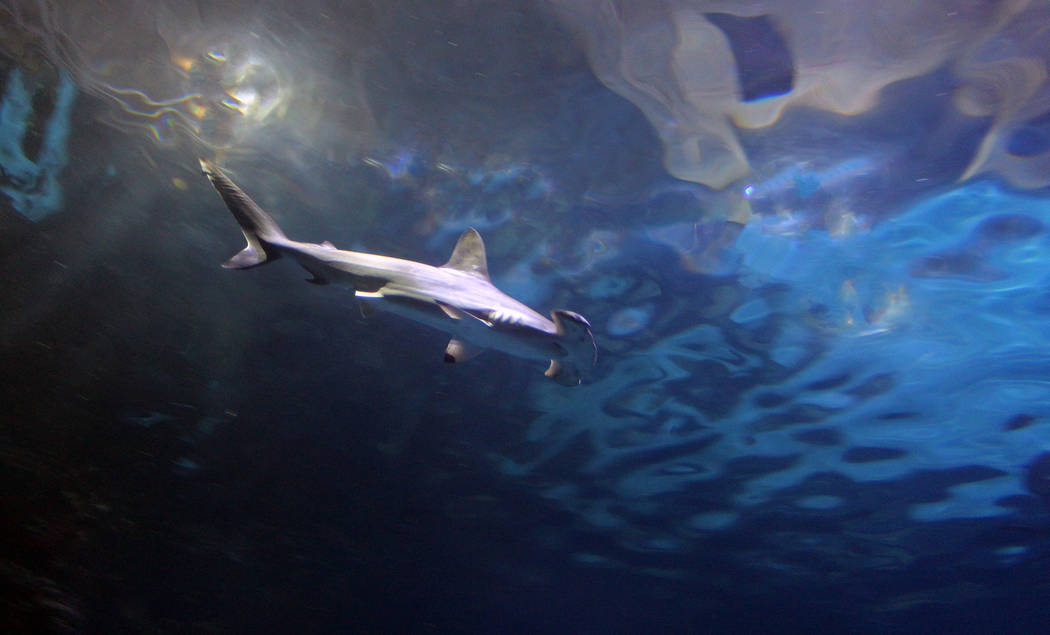 Shark Reef aquarium director Adrienne Rowland said that while "Jaws" is a great film, people must realize it's a fantasy.
"The aftermath of the film is unfortunate, with people suddenly much more afraid of sharks and killing them in great numbers," she said of the 1975 classic movie. "At the same time it created an interest in an animal that hardly anybody was interested in before. That's when a lot of the real research into sharks started happening."
Rowland oversees about 80 employees, including about 35 aquarists — professionals who care for the animals in the facility's tanks and enclosures.
"People tell me I have the greatest job in Las Vegas, and I don't disagree with them," Rowland said.
She said people don't give zoos and aquariums enough credit for the work they do educating the public about the animals and conservation efforts. For example, Shark Reef is part of a multi-agency group working to preserve the Devils Hole pupfish, a fish native to Nye County, she said.
On a tour through Shark Reef, Rowland stopped to explain the feeding habits of one species of fish, which eats coral; pointed out where a reptile was hiding in the top of an exhibit; and explained the difference between venomous animals and poisonous animals. The former injects venom or poison through a stinger, fangs, spikes or something else. The latter is only a problem if you eat it.
Aquarists have to feed most of the animals individually so they can track each animal's eating habits to maintain a diet and watch for changes in appetite.
Aquarists also don armored wetsuits and swim in the tank with sharks, rays and other animals.
Shark Reef's curator, Jack Jewel, oversees the aquarists and has been at Shark Reef since 1999, a year before it opened; he worked on setting it up.
"I like that I am able to do something that makes a difference, that's critical," he said of his job. "I'm able to engage with the public every day and be part of the conservation solution."
Contact F. Andrew Taylor at ataylor@viewnews.com or 702-380-4532. Follow @FAndrewTPress on Twitter.
Shark Reef
Where: 3950 S. Las Vegas Blvd.
Hours: 10 a.m. to 7 p.m. Sundays-Thursdays; 10 a.m. to 9:15 p.m. Fridays and Saturdays
Information: sharkreef.com/visitor