Showcase Mall on Las Vegas Strip plans to expand
September 20, 2017 - 4:57 pm
Updated September 20, 2017 - 5:03 pm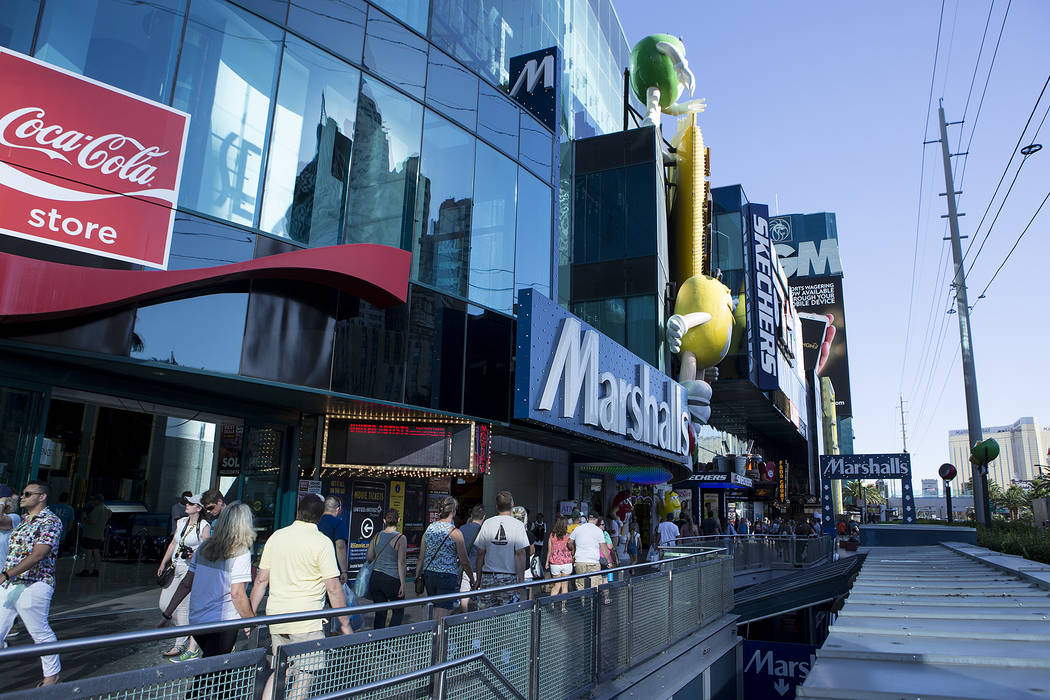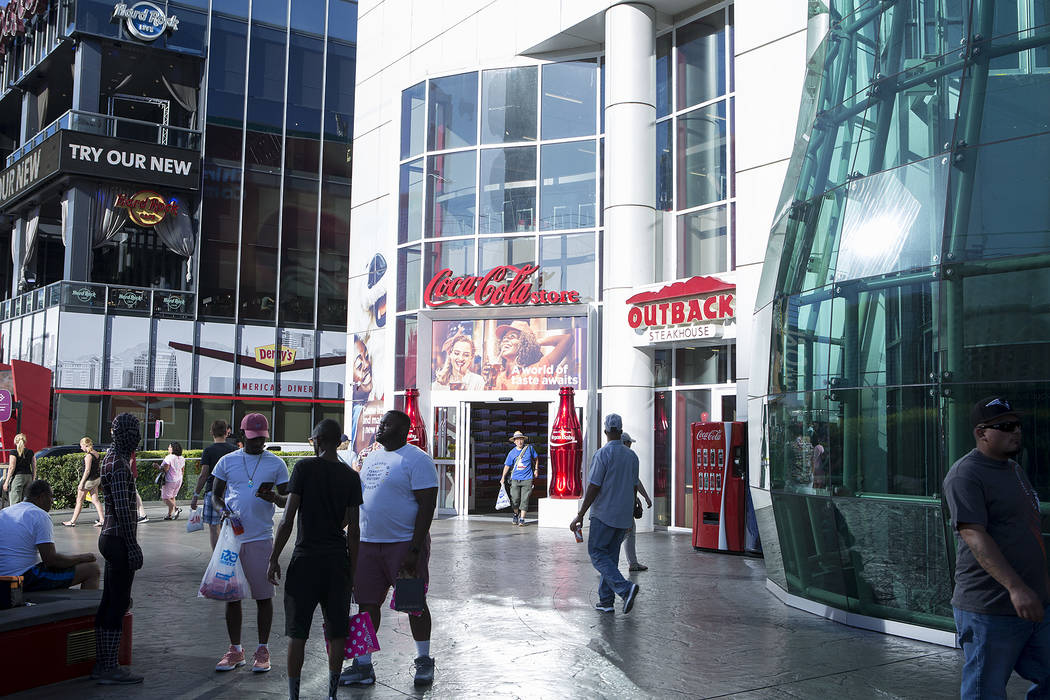 Showcase mall is set for a growth spurt under plans approved Wednesday.
The mall, on Las Vegas Boulevard just north of Tropicana Avenue, would expand to about 481,400 square feet, a 43 percent increase.
The expansion would occur on the footprint of the former Smith & Wollensky building, located just north of the mall.
Showcase owners bought that neighboring property this spring. According to county documents, they plan to demolish it and construct a four-story, 145,000-square-foot building.
Clark County commissioners on Wednesday voted 7-0 to approve project plans.
The project's land-use consultant, Gregory Borgel, said he figures demolition would start late this year or early next year.
Showcase, with a facade featuring a giant Coke bottle and M&M's, caters to tourists and others walking by on the Strip. Retailers include Adidas, Marshalls, M&M's World and the Coca-Cola Store.
The Nakash family, the founders of Jordache jeans, bought Showcase in phases with partners in 2014 and 2015 for about $367 million total. The family, with partner Gindi Capital of New York, bought the Smith & Wollensky building in May for $59.5 million.
Jonathan Bennett, managing director of Nakash Holdings, did not respond to requests for comment about the expansion project.
Smith & Wollensky said in late March that it would relocate in early June. On May 4, the day after the building sold, the steakhouse chain said it would leave May 27 and that details for a new location would be announced in coming months.
Contact Eli Segall at esegall@reviewjournal.com or 702-383-0342. Follow @eli_segall on Twitter.